Join the IGLTA Family!
Emerging Destination Program For LGBTQ+ Owned Businesses
The Emerging Destinations & Communities Program (EDC) is a vital initiative that supports LGBTQ+ welcoming businesses and communities in emerging destinations worldwide. These destinations are often overlooked and lack governmental support or infrastructure for LGBTQ+ travelers.

Through the EDC Program, the International LGBTQ+ Travel Association Foundation provides mentorship, training, and financial support to these emerging destinations and their businesses, empowering them to create safe and sustainable tourism options for the LGBTQ+ community.
Due to the lack of visibility for transgender-run businesses, this program is open to transgender-owned/operated businesses anywhere in the world.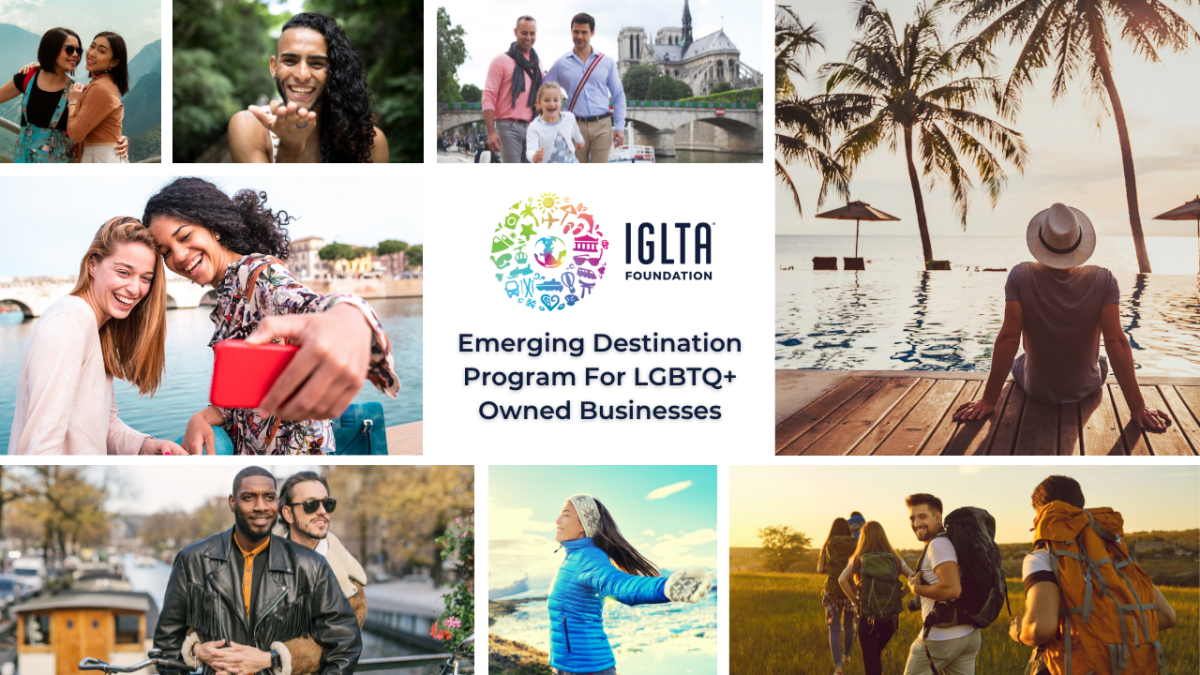 By supporting these destinations and communities, the EDC Program not only helps create new travel options for LGBTQ+ travelers, but also drives economic growth and cultural exchange in regions that may not have had the opportunity to participate in the global travel industry before.

In doing so, the EDC Program is contributing to a more diverse and inclusive travel market, while promoting safety and sustainability for LGBTQ+ travelers and the communities they impact. This program is a powerful way to support the rights and well-being of LGBTQ+ individuals worldwide, and to make a positive impact in emerging destinations that are striving to be more inclusive and welcoming.
The Foundation will offset the annual IGLTA membership fee significantly for these businesses. With your support, we have the potential to increase visibility for LGBTQ+ tourism and make the world more welcoming for queer travelers. Members under this program will receive the same benefits as regular IGLTA members. We've found that emerging members not only have the most to gain from membership but also become great contributors both to the organization as well as pioneering new markets.
---
Selection of eligible countries for the program
70+ countries currently have laws that allow for the punishment of same-sex activity between consenting adults. The vast majority of these countries are located in Africa and the Middle East. Even worse, 10+ countries allow for those -"crimes" to be punished with the death penalty.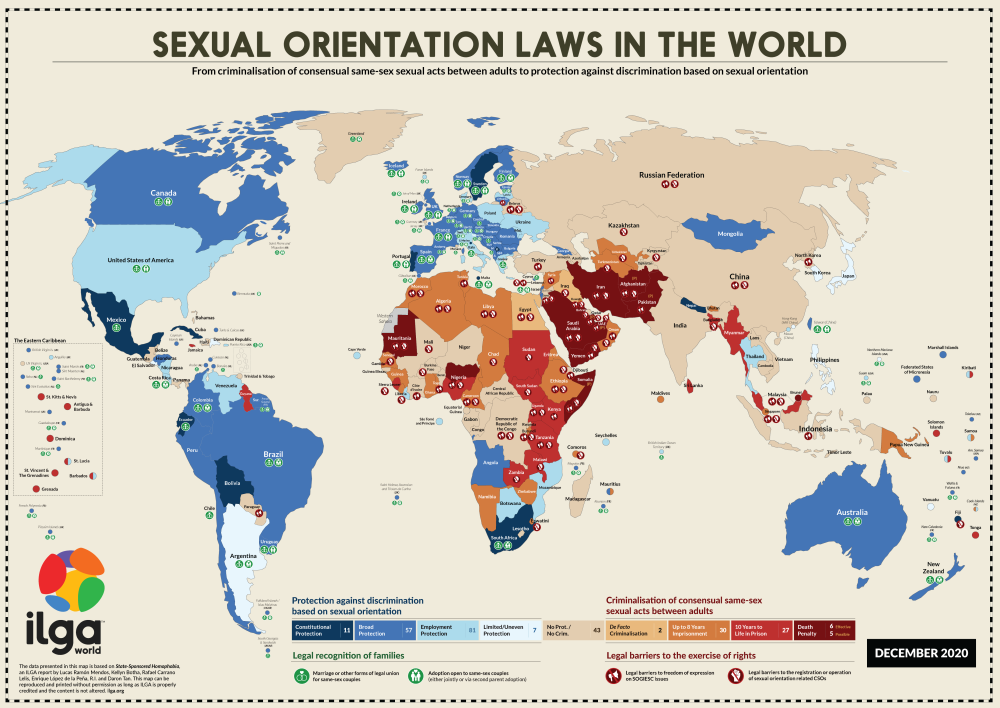 The International Lesbian, Gay, Bisexual, Trans and Intersex Association (ILGA) publishes a series of maps annually that show only 65% of those people living in UN countries around the world can now legally be in consensual same-sex relationships. Those same maps also show where homosexuality is criminalized. 
In addition to the list provided by ILGA, we have added few countries where being LGBTQ+ is not prohibited but have a developping tourism infrastructure. 
---
Who Is Eligible?
---
Emerging destination program webinar : Can LGBTQ+ Tourism thrive in emerging destinations ? 
Through this webinar, IGLTA and the IGLTA Foundation had the opportunity to raise awareness about the importance of this program and target tourism professionals in emerging destinations. The discussion addressed the different aspects of LGBTQ+ tourism and the appropriate ways to integrate professionals operating in these destinations in its launch.
Thanks to this webinar, attendees had the chance to question our participants, as well as to discover the IGLTA Foundation's program in favor of LGBTQ+-owned businesses in emerging destinations. This webinar was also a great networking opportunity for our attendees and speakers to virtually meet different tourism professionals who were happy to interact.
Meet the speakers: 
---
About the IGLTA Foundation
The IGLTA Foundation empowers LGBTQ+ welcoming tourism businesses globally through leadership, research and education. Founded in 2012, the foundation is the 501(c)3 public charity subsidiary of IGLTA and supports initiatives for industry organizations, leaders and communities to advance LGBTQ+ travel around the world.