IGLTA Foundation Committee
The Foundation committee represents leaders in the LGBTQ+ tourism industry and from all over the world. If you are interested in how our Board operates or want more information about becoming a Board member, please email : foundationcommittee2023@iglta.org
Dougal Mckenzie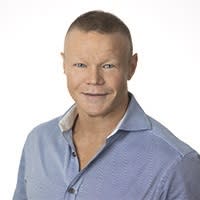 Google
Dougal Mckenzie is industry head of travel at Google, based out of the New York Office and working with east coast-based partners. He joined Google in 2010 in the Sydney, Australia office where he worked until moving to New York a year ago. Prior to his current role, Dougal managed businesses across Australia and New Zealand in the travel and telco industries. 
Before joining Google, he spent a decade at Procter and Gamble but left to find somewhere he could get an email address that rhymed with his name. Dougal has both law and commerce degrees from his native homeland of Auckland, New Zealand. Dougal serves on the board of the IGLTA Foundation and enjoys traveling, weightlifting, skiing and spending time with his husband and dog.
---
Theresa Belpulsi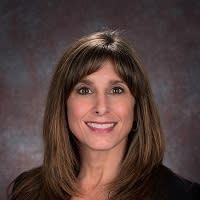 Destination DC
Theresa Belpulsi is Vice President of Tourism for Destination DC. DDC is the capital city's primary marketing organization and is responsible for the economic health of a $9 billion hospitality industry employing 270,000 individuals in the region. Theresa oversees tourism marketing and sales for the domestic, sports and international markets as well as visitor's services.
Prior to her 17 year tenure at Destination DC, Belpulsi served as Assistant Director of Tourism of the Fort Lauderdale Convention & Visitors Bureau. She was responsible for all domestic leisure sales as well as special events to the city.
Currently, Theresa is Chair of the Board to the regional tourism marketing cooperation, Capital Region USA, Inc. (CRUSA). Additionally, she also sits on the board for a number of tourism organizations including National Cherry Blossom Festival, Cultural Tourism DC and the International Gay and Lesbian Travel Association Foundation. She participates in various arts & cultural tourism activities within Washington, DC and the Region.
A graduate of Georgia Southern University, Theresa holds a Bachelor of Science Degree in Communication Arts.
---
Maria Cuba

Airbnb
Maria is a Massachusetts native who was raised in Puerto Rico with a multicultural background. She is one of Airbnb's earliest employees and the founder of their Latino employee group "Juntos". Her multiple passions have taken her from law school to interior design school where she cultivated her love for words and the arts.
Maria works as a Senior Diversity and Belonging Business Partner for Airbnb's Experiences platform, focused on creating a diverse marketplace and bringing equitable opportunities and representation to all communities.  Always a champion of inclusion, she is committed to nurturing new pipelines for minorities in tech and believes that tech is key to social equality.
---
Josh Good, Co-Treasurer

Cruise Lines International Association
In his role as senior vice president, global finance and operations, Josh Good is responsible for organizational strategy, financial planning, reporting, and daily operations for CLIA, as well as management of the organization's finance team across North America, Europe, Brazil and Australasia. Josh joined CLIA in 2017 as vice president of international finance, and was promoted to senior vice president, global finance in 2018 and his present position in 2019.
Prior to joining CLIA, Josh was senior director of finance and controller for Global Impact, a nonprofit organization that provides advisory, intermediary, fundraising, and business services for partners across the private, nonprofit, and public sectors. In this position, he oversaw all finance and reporting activities.
Previous to his leadership position at Global Impact, Josh spent five years with Marriott International, Inc., where he was part of the financial management team and provided financial expertise and insight for sales, marketing, brand management, innovation, human resources, and global operations.
Josh started his career in public accounting, and over the course of his career has supported various clients in a range of sectors, including government, for profit and non-profit.
A Certified Public Accountant, Josh earned his bachelor's degree from Penn State and currently lives in Washington, DC.
---
Meg Ten Eyck
EveryQueer
Meg Ten Eyck is an award-winning LGBTQ+ travel content creator and consultant. A travel writer and digital nomad at her core, Meg spent the last nine years traveling the globe and writing about her experiences for her hugely popular LGBT travel site EveryQueer. Meg is the recipient of International Woman of the Year for Facebook's initiative with Girl Gone International and is cited as a leading expert in travel by Forbes, The New York Times, Afar, Conde Nast Traveler, Travel and Leisure, The United Nations, and the European Travel Commission. Meg is a brand ambassador for OutAdventures, Contiki International, and is on the LGBT advisory board of Belmond Hotels and Resorts. Meg has visited 60+ countries, spoken at LGBTQ+ conferences on five continents, published her first book, and had her content read by more than two million people.
---
Oriol Pamies
Queer Destinations
Oriol Pamies, CEO of Queer Destinations, is a spanish entrepreneur, LGBTQ+ activist and LGBTQ+ tourism expert. in 2014, he attended his first IGLTA annual global convention in madrid just as he was beginning his online startup, an LGBTQ+ social network that he wanted to connect to the LGBTQ+ tourism industry.
Now, with Queer Destinations, Pamies develops innovative marketing strategies for tourism destinations around the world, particularly in latin america, and spends his time speaking at conferences and consulting on lgbtq+ tourism.  He wants to focus on IGLTA's latin american expansion, connecting the organization and its members to the latest online marketing trends and reinforcing the association's b2c value.
---
Sean Howell

Buffalo Market
Sean Howell serves as the CEO of the LGBT Foundation, a not-for-profit organization with the mission to utilize blockchain technology to achieve equal rights and acceptance for all members of the LGBT+ community worldwide. He is currently Chairman and one of the founders of Hornet, a gay dating and social network, where Sean helped the company grow its user base to 25 million and its editorial division to become the largest global LGBT+ newsroom at Hornet, Howell also oversaw the company's corporate responsibility efforts under Hornet impact, organizing social justice and health related activations. Prior to Hornet, Sean Howell was a fellow of the World Affairs Council, as well as a Trustee and President of the Young Professional International Network. He has helped numerous organizations leverage technology to expand their impact through his work with the MSM Global Forum along with serving on various nonprofit boards and committees including UNAIDS, E-CDC, PFLAG and chair of the center for public health and human rights at Johns Hopkins university. He is a founding member of the UN Global Coalition for HIV prevention and technical advisor to UNDP's LGBTI inclusion index. He has published scientific papers and is the principal investigator in the upcoming UNAIDS global study on LGBT wellness.
---
Amy Martin-Ziegenfuss

Hilton
Vice President of Global Brand Marketing Media, Insights & Performance, Hilton
As Vice President of Global Brand Marketing, Media, Insights & Performance at Hilton, Amy Martin-Ziegenfuss is responsible for leading the marketing strategy for 18 trading brands globally, as well as leading global media strategy, consumer/guest insights and marketing performance across the enterprise. Amy and her team are focused on building insight-driven brand positioning strategies and integrated campaigns  that build brands and drive business results.
Amy is a seasoned marketer, with 20+ years of experience building global brands and driving performance through high-impact, omni-channel marketing and advertising across the customer journey. She has experience leading teams and campaigns in North America, EMEA and APAC for public companies and franchise organizations.
Prior to joining Hilton, Amy oversaw the advertising, creative and social media strategy for Choice Hotels, where she led the parent brand's relaunch, oversaw the national advertising strategy and campaign implementation, and led the brand's multicultural marketing initiatives across African American, Hispanic and LGBT segments. Directly preceding that, Amy was based in London for nearly 7 years where she led pan-European B2C and B2B marketing for the Choice brands, including strategic planning, creative development and campaign management of above and below the line advertising and marketing across multiple markets.
Before her time in the hospitality industry, Amy held marketing roles at a variety of organizations in the financial, healthcare, and non-profit sectors, as well as a stint at an agency. She earned a bachelor's degree in communications from Hood College in Frederick, MD, and an MBA from George Washington University. She is a dual citizen of the US and the UK, and a keen traveler, reader, diver, horse rider and cook.
---
Cheryl Richards

VisitDallas
Cheryl Richards serves as the Senior Vice President and Chief Diversity and Inclusion officer (CDIO) at VisitDallas. In this position, Richards' duties include creating and implementing a strategic plan to elevate VisitDallas as a leader in diversity, equity and inclusion at the local, national and international levels. Richards serves as the liaison to the Diversity & Inclusion Standing Committee, chaired by Maria Mendez, Account Executive, Blue Cross and Blue Shield of Texas
Richards, who has been with VisitDallas for 32 years spent 16 of those years in Public Relations and 9 years as vice president of strategic alliances where she was responsible for establishing the membership sales and service standard for VisitDallas, overseeing corporate partnerships, member-based publications and daily operations of the member sales and services department. She received the 2017 Dallas Business Journal Minority Business Leader Award, 2015 Black Meetings & Tourism APEX Award for Distinguished Service, 2014 Fraser Net Corporate Professional of the Year Award, 2013 High Tea with High Heels Crystal Stiletto Award from the Atlanta based Trumpet Awards Foundation, which spotlights women who have made a mark and break barriers as a way of life. 
Richards is a member of several business community/civic organizations including, Texas Diversity Council's Greater Dallas Advisory Board, Downtown Dallas, Inc. Board of Governors, National Association for the Advancement of Colored People, Disability IN, University of North Texas Alumni Association, National Association of Latino and Elected Officials, University of North Texas Mayborn School of Journalism Board of Directors, Alpha Kappa Alpha Sorority, Inc. and the Greater Dallas Hispanic Chamber of Commerce Board of Directors. Richards is a graduate of the University of North Texas, Denton, Texas, where she earned a Bachelor of Arts degree in Journalism/Public Relations and a minor in Business Marketing.
---
John Tanzella

IGLTA
John Tanzella is President/CEO of the International LGBTQ+ Travel Association (IGLTA), a nonprofit association and the global leader in advancing LGBTQ+ travel, and the only LGBTQ+ Affiliate Member of the World Tourism Organization. IGLTA's network consists of 10,000+ tourism business professionals in approximately 80 countries. The IGLTA Foundation, founded in 2012, is the philanthropic arm of the association, supporting the tourism industry with leadership, research, and education. Tanzella is a 25-year tourism industry veteran, and he serves on the Board of Directors for the Stonewall National Museum & Archives. He attended the University of Georgia and resides in Fort Lauderdale, Florida.