Time is free, but it's priceless. You can't own it, but you can use it. You can't keep it, but you can spend it. Once you've lost it, you can never get it back. – Harvey Mackay
Sam is a gay solo traveler in his 70s who recently flew to Indonesia to join a clothing-optional, all-men sailing trip. Just like others, Sam was required to quarantine for a couple of days upon arriving in Jakarta, the country's capital city. 
He couldn't have imagined it at first, but Sam ended up focusing on the positive aspects of this new normal of traveling. For example, he revealed that being in a hotel room for several days actually helped him get over his jet lag. 
Sam came from the U.S. and the extra time was beneficial for him. He acknowledged that he felt even more recharged when he joined a group trip the week after. 
Some countries require a 14-day quarantine period while others required 21 days. Traveling now—and for the foreseeable future—requires a shifting perspective in viewing quarantines. However, it also enables you to still see the world.
In this article, you will find some tips for LGBTQ+ travelers to make the most of their quarantine time.
Hot Baths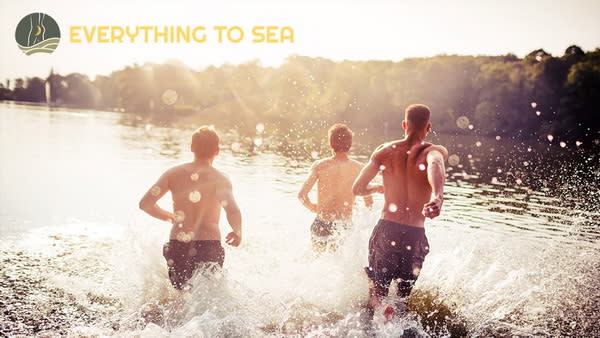 Do you love taking baths? If soaking is important to you, make sure the hotel room you're reserving has a tub. Taking a long, hot bath can be very rewarding and relaxing. You can use this time to re-energize and smell good at the same time. Imagine yourself taking a luxurious bath every single day for a week. Prepare some aromatherapy candles and even bath bombs and enjoy a long bath in your hotel.
Keep in Touch 
This gift of time is perfect for you to reach out to your loved ones. Your stay at the hotel will allow you to have extended time, and so you won't feel rushed. Milk the moment and talk for hours with your loved ones. You can use video calls to catch up and give them updates on your journey. 
You can even use games as a way to keep in touch with family members and friends. NBC recently reported that Audrey Buchanan, 88, played the video game "Animal Crossing" for—hard to believe, but—more than 3,500 hours. She even used it to connect with her grandson, who lives far away from her.
Journaling 
Some people find it satisfying to write their thoughts and feelings down in a blank book, or digitally on a device. What better time to get reflective and express yourself, than when there's not a lot of stimuli to disturb you? We recommend writing first thing in the morning—recently out of your subconscious state, while thoughts are still novel. Think stream of consciousness, a la Virginia Woolf.
Get Creative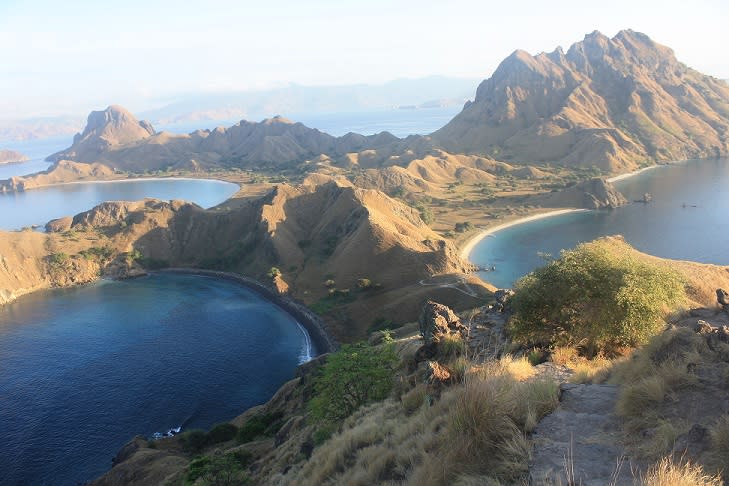 If you watched the Olympics recently, you probably saw the cute image of Tom Daley knitting while waiting for his turn to dive. Maybe this is the perfect time to try your hands at knitting. Perhaps you already thought about starting knitting, but felt you didn't have the time? And hey—if knitting's not your thing, there are many other ways to express that inner artsy soul—such as improving your sketches. Adult coloring books are also a fun way to pass the time.
Break a Sweat
There are plenty of workouts you can do without any equipment. You can even practice some yoga stretches. Hot fitness influencers nowadays upload short videos of themselves working out or dancing to a catchy snippet of a song on social media. Join the fun and get some sweat out. You don't have to be in your hotel room to do this; some hotels have rooms with balconies, and you can use that space to work out.
TV and Movie Binge 
We all love a Netflix and chill moment—so why not binge a whole television series and plenty of films? Go watch that movie or TV show that you've always wanted to watch or ones your friends have recommended.  Perhaps get caught up on RuPaul's Drag Race? 
Feeling nostalgic? Classics such as Hedwig and the Angry Inch and The Normal Heart will never get old. 
Books and Podcast Episodes
If you want to reduce your screen time, books and podcast episodes can be good companions. Squirrel Seeks Chipmunk by David Sedaris can be a fun read. You're never alone when you have books! For podcasts, we recommend Savage Love by Dan Savage where sex questions will be answered.
The Bottom Line  
Most of us are tired of hearing the word 'quarantine.' Equally true is our desire to resume our travels once again. Finding the right mindset to approach the new travel landscape can set you up to make the most out of your entire trip—including any hotel quarantine.
Everything To Sea runs all-male, clothing-optional trips on traditional wooden yachts in the calm seas of Indonesia. As a travel operator, we specialize in excursions for men of all orientations, that center around freedom, camaraderie, and friendship. Trips explore natural environments and give guys one-of-a-kind, life-changing experiences. This is an edited version of Everything To Sea's original article. The full post can be found on their blog​.