The gay scene in Tel Aviv is still going strong. The city's beaches, bars and clubs continue to be popular with locals and tourists alike. Tourist Israel organizes trips to Israel (very popular among LGBTQ+ travelers), and they'll even take you around the country from Jerusalem to Eilat—all without having to worry about anything else besides which fresh juice you will drink next. I recommend visiting in the winter because it's the perfect time of year to escape the bitter cold of your home country while still getting some sunshine and nice weather. Here are some reasons why you should visit Tel Aviv during its winter months.
Israel's Gay Community Continues to Prosper in Tel Aviv​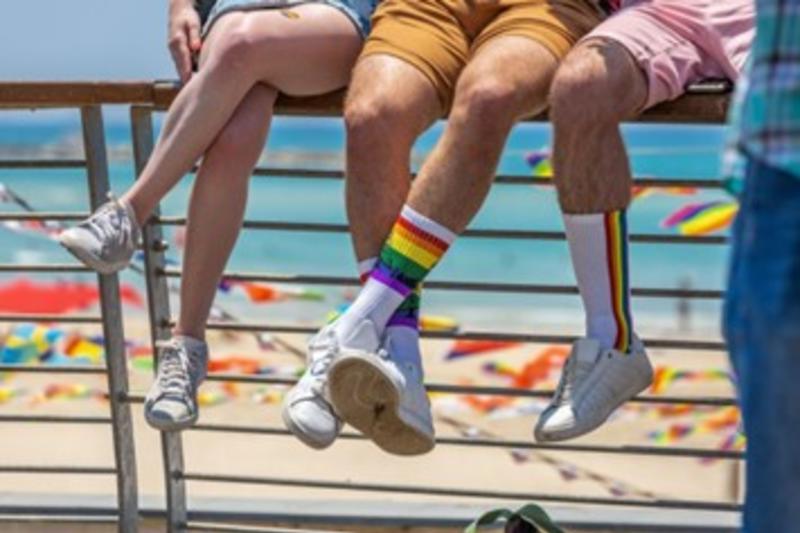 Image Credit: Tourist Israel
Tel Aviv is the gay capital of Israel, and it isn't going anywhere anytime soon. The city's nightlife scene is still thriving, especially in the beachside neighborhoods of Florentine and Neve Tzedek. There are plenty of bars to choose from, from laid-back places like Castro to darker dance clubs like HamatGader and Uzi Bar (which has been named one of the 10 best gay bars in the world) - you must take a visit to see why! There are numerous amounts of beaches where you can spend your days sunbathing while watching a parade of eye candy. Feeling adventurous? Imagine going snorkeling or scuba diving off the coast or just setting up camp on one of these sandy shores with a good book, or magazine or just gazing at their blue skies.
The Dead Sea is an Essential Part of Any Trip to Israel​
Image Credit: Tourist Israel
The Dead Sea is a salt lake located on the border between Israel and Jordan, and it's the lowest place on earth. The salty water is extremely buoyant—so much so that some people can be seen trying to walk on top of it without sinking in. The Dead Sea has been a popular tourist destination for years; today, there are many resorts where you can stay for several days or even weeks at a time to fully experience all that this unique ecosystem has to offer you. You'll find plenty of activities like swimming in the sea itself or taking advantage of its healing properties at one of several spas along its shores. The best part about visiting the Dead Sea? It's not just another beach! It's an essential part of any trip to Israel because it provides an opportunity for relaxation and unwinding that other ecosystems simply cannot provide. Another excellent way to get the most out of your time in Israel is by sending your wish list to Tourist Israel, a gay-friendly travel company based in Tel Aviv. They offer several options that include visits to Jerusalem, Tel Aviv, and the Dead Sea.
Tel Aviv is more than a gay destination—it's also a vibrant city with many cultural attractions. There's a thriving nightlife scene in Tel Aviv, but there are also plenty of things to do during the day - al fresco style. In fact, Tel Aviv has been said to be one of the best cities in the world for gay couples or singles to visit. Gay men shouldn't be afraid of travelling to Tel Aviv alone; if you're looking to meet other men while you're there, then yes, it's safe and not illegal.
Visiting Jerusalem is a Good Way to Experience the Rich History of the Middle East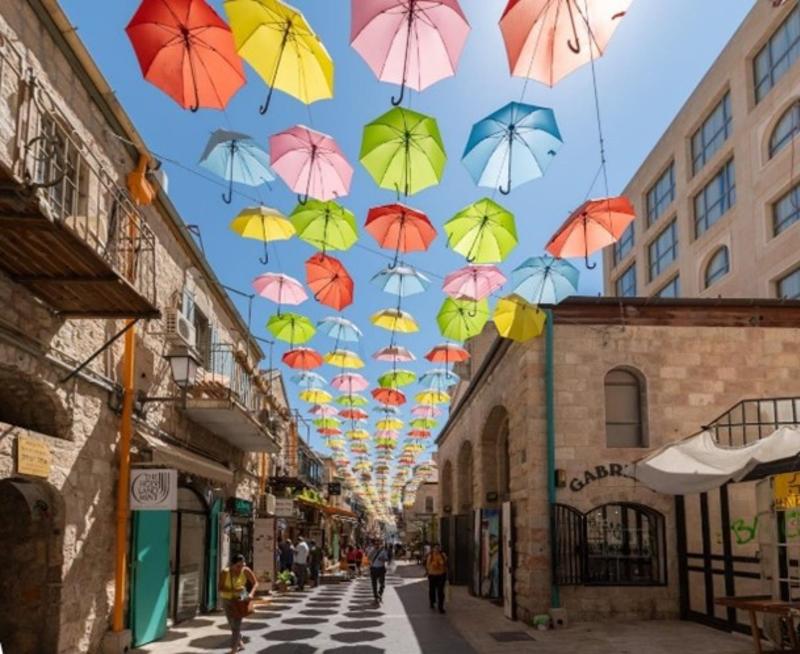 Image Credit: Tourist Israel
Jerusalem is a holy and historical city worth visiting. It is the capital of Israel, and it has significant religious importance for Jews, Muslims, and Christians alike. The Old City (within the walls) is a UNESCO World Heritage Site, with many religious sites such as the Dome of the Rock and Al-Aqsa Mosque within its walls. The New City also offers plenty to see with museums such as the Israel Museum and The Tower of David Museum providing interesting information about Jerusalem's history.
For Those Seeking a Warm Winter Vacation, Tel Aviv is an Attractive Travel Option​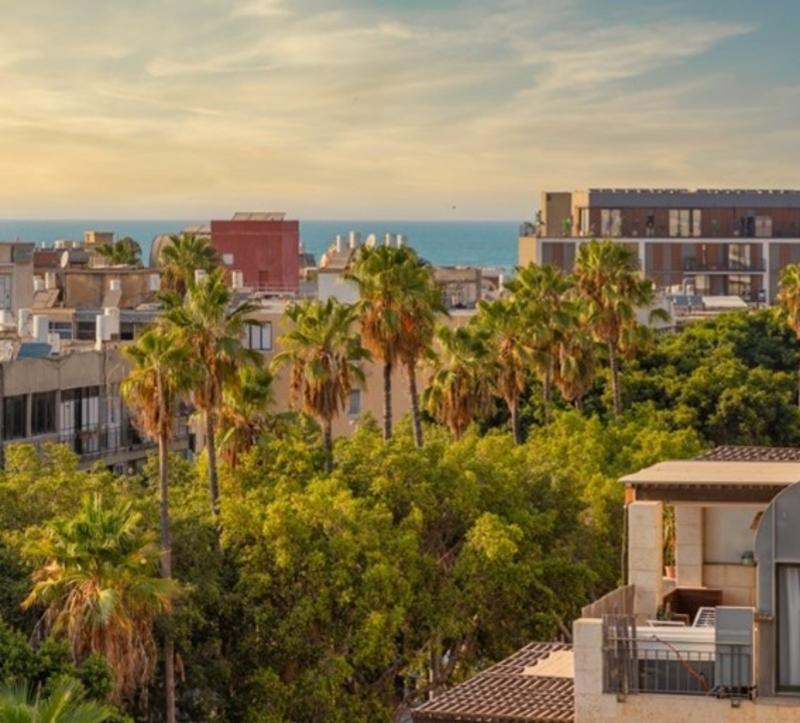 Image Credit: Numa Hotel, Jaffa
Israel has some of the freshest food in the world (I have tasted it). There are restaurants for every budget, and they're open late—like all night long sometimes. The city is famous for having a robust street food culture, so you can find fresh eateries at any time of day or night. It's also one of the most vegan-friendly cities in the world.
Jaffa is a picturesque neighborhood to visit when exploring Tel Aviv. It's located next to beautiful beaches, with excellent eateries and quaint shopping boutiques. There are many things to do in the area, like visiting the old Jaffa or the flea market. You can also take a walking tour (with Tourist Israel) around the old city walls to see where Jesus once walked, the extravagant street art, and food markets and taste some delicious hummus at Abu Hassan Restaurant. Or get lost in your mind in one of the town's 5:30 am sunrise Yoga sessions on the beach.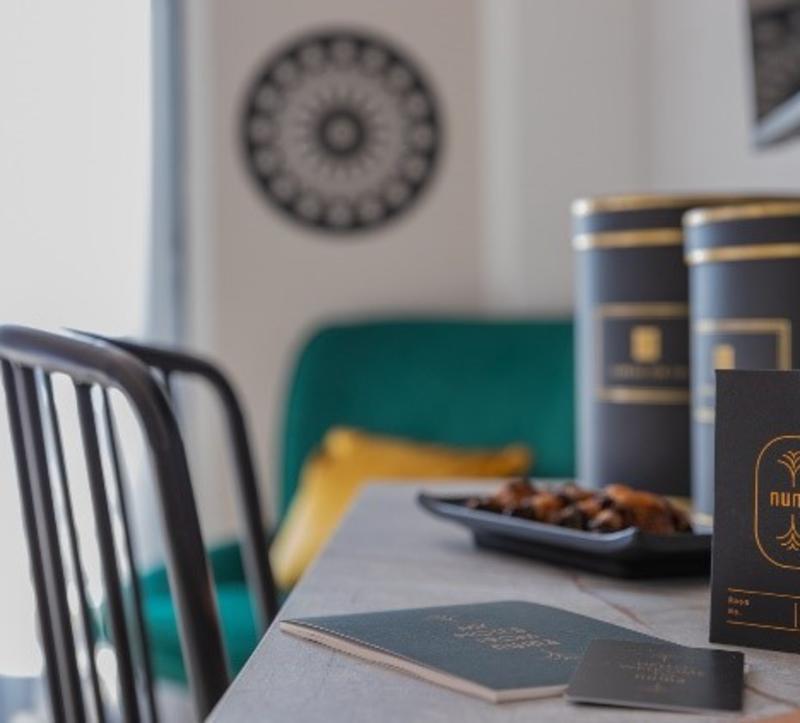 Image Credit: Numa Hotel, Jaffa
Numa Hotel is a boutique hotel located in the heart of Jaffa, Tel Aviv. this hotel aims to make you feel at home with its creative and colorful raw food restaurant offers a healthy breakfast from natural ingredients. Evoking a sense of street art with timelessness, Numa Hotel embraces antiquities while providing modern amenities and a rooftop difficult to escape. Numa Hotel is conveniently located near the beach, and public transportation and is one of the best-kept secrets in convenient accommodation choices. The hotel is also in the shared bike and scooter zone so it's so easy to get around.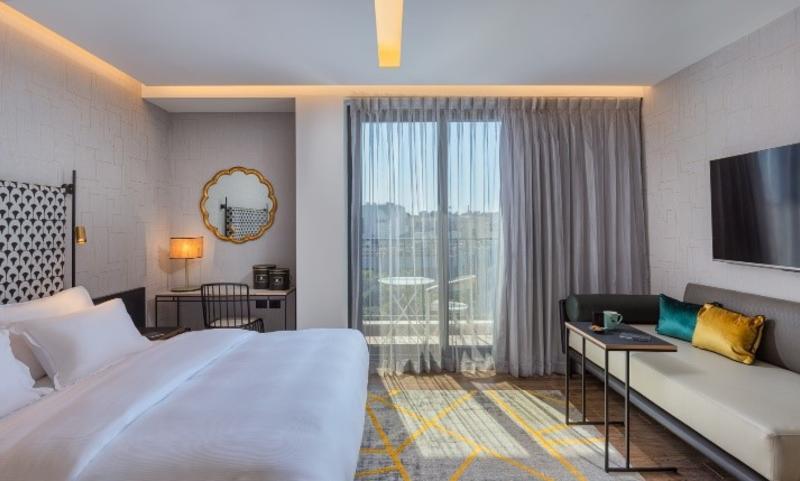 Image Credit: Numa Hotel, Jaffa
If you're looking to escape the winter chill, Tel Aviv is a great place to go. The weather is warm enough that you could swim in the Mediterranean Sea. Explore one of the world's most historic cities by visiting Jerusalem and its holy sites like the Western Wall. If you want to leave the sites alone, Israel is also a place of relaxation with plenty of opportunities for daydreaming.
---
Featured Image Credit: Tourist Israel