By Ray Si (IGLTA Member)
Avid travellers are eagerly seeking destinations that offer a unique blend of culture, adventure, and safety. Bangkok, the vibrant capital of Thailand, stands poised as a top choice for those wishing to embark on a memorable journey. With its rich history, incredible cuisine, and warm hospitality, Bangkok offers an inviting and safe haven for tourists seeking to rediscover the beauty of travel.
Embracing New Safety Measures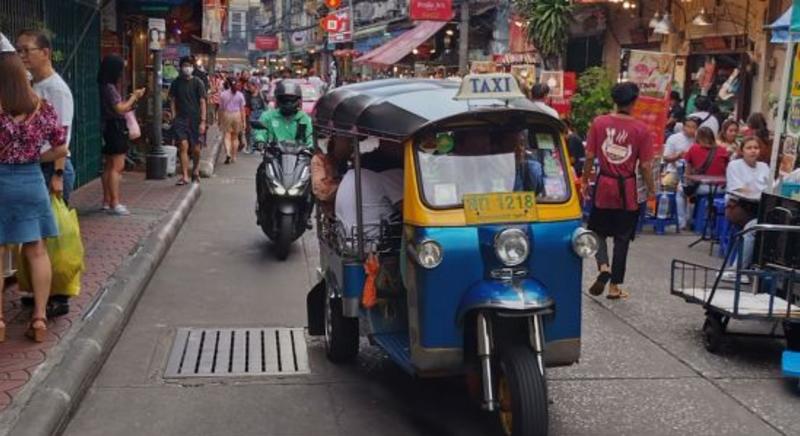 Image Credit: Ray Si
In the wake of the pandemic, Bangkok has implemented rigorous safety measures to ensure the well-being of locals and visitors. The city's hotels, attractions, and public spaces have implemented enhanced cleaning and sanitization protocols. Visitors can explore Bangkok's iconic temples and palaces, bustling markets, and trendy shopping districts with confidence, knowing that their health and safety are a top priority. I have personally visited Bangkok five times in the past decade, and this last visit felt like the safest one yet.
Awe-Inspiring Temples and Cultural Sites
Bangkok is a city that welcomes diversity, including different genders and sexual preferences. Regardless of the presence of sacred temples and religions, everyone is accepted and embraced in this country.
Thanks to Siam Pride's recommendations, I was able to explore the cultural aspects of this captivating city. Bangkok is home to numerous awe-inspiring temples and cultural sites that offer a glimpse into Thailand's rich heritage. The majestic Wat Arun, the grandeur of the Temple of the Emerald Buddha at the Grand Palace, and the serene Wat Phra Kaew are just a few of the architectural marvels that adorn the city. These sites provide not only an opportunity for spiritual contemplation but also a chance to immerse oneself in centuries of Thai history and culture.
Unforgettable Culinary Experiences
One of the many highlights of Bangkok is its tantalizing vegan cuisine. From aromatic street food stalls to world-class restaurants, the city is a paradise for food lovers. Indulge in the bold flavors of pad Thai, creamy green curry, or tangy som tam (papaya salad) as you explore the city's culinary scene. Travellers can embark on unforgettable food tours or even participate in cooking classes to learn the secrets behind their favourite Thai dishes.
Chao Phraya River: A Lifeline of Bangkok
The Chao Phraya River, which flows through the heart of Bangkok, has long been a lifeline for the city, both in terms of transportation and recreation. A leisurely boat ride along the river offers a unique perspective of Bangkok's iconic (and new) landmarks while revealing charming hidden gems along its banks. Visitors can embark on a dinner cruise, admire the city's skyline from a rooftop bar, or explore the historic neighbourhoods that line the river.
Shopping Paradise
For shopaholics, Bangkok is a dream come true. The city boasts an array of shopping experiences, catering to all budgets and tastes. From sprawling shopping malls like Siam Paragon and CentralWorld, to bustling street markets like Chatuchak Weekend Market and Pratunam Market, visitors can find everything from designer brands to local handicrafts. After a shopping spree, rejuvenate with a traditional Thai massage or indulge in a refreshing Thai iced tea.
Welcoming Hospitality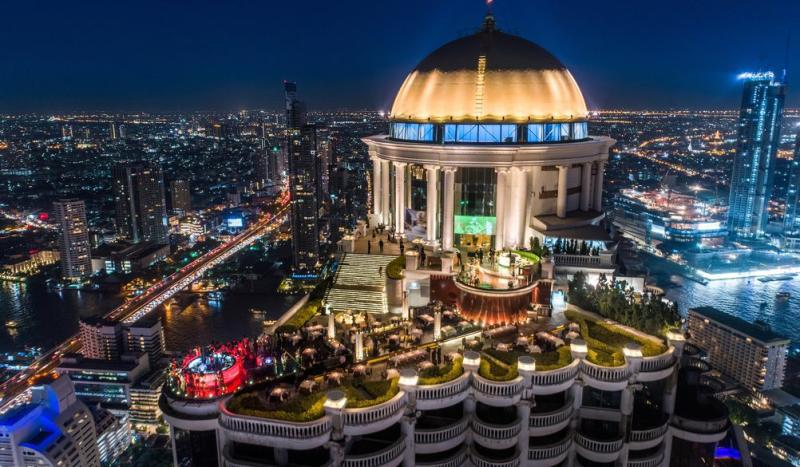 Image Credit: LeBua Hotel
Thailand is renowned for its warm and welcoming hospitality, and Bangkok is no exception. The locals are eager to share their rich culture and ensure visitors feel at home. Whether seeking recommendations for local attractions, or navigating the city's vibrant nightlife, the friendly locals are always ready to assist with a smile.
The LeBua Hotel, Bangkok's premier luxury hotel, is proud to announce that it remains the top choice for LGBTQ+ travellers seeking an inclusive and welcoming experience in Bangkok. With its commitment to diversity, unparalleled service, and luxurious suite-only accommodations, the hotel attracts a growing number of LGBTQ+ visitors each year.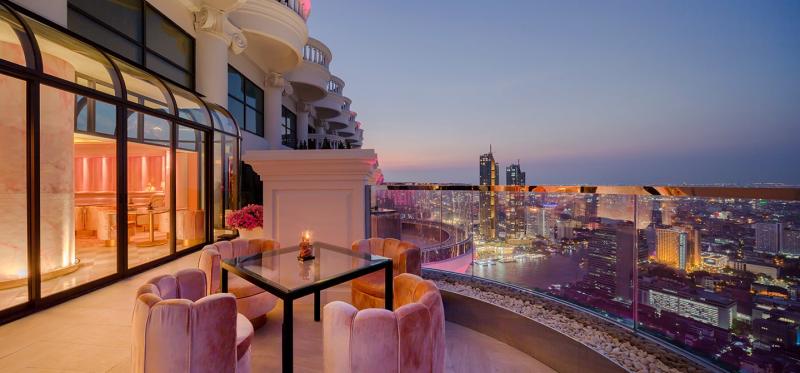 Image Credit: LeBua Hotel / Pink Bar
With its world-class facilities, dining options, and impeccable service, The LeBua Hotel has established itself as an ideal destination for LGBTQ+ travellers seeking an unforgettable experience in Bangkok. The hotel's iconic 360-degree rooftop dining venue, Sirocco, offers breathtaking views of the city's skyline, making it the perfect spot for a romantic meal or a celebratory cocktail. Nestled within the prestigious confines of The LeBua Hotel, the Pink Bar stands as a shining testament to the city's vibrant gay nightlife scene. With its stylish ambiance, signature cocktails, and inviting atmosphere, this hidden gem is a must-visit destination for locals and visitors alike.
Rediscover Bangkok, Rediscover Travel
In the aftermath of the global pandemic, Bangkok has emerged as a vibrant and safe destination for travelers seeking a memorable experience. Bangkok is a city that never gets boring. One of the best tips I've received is to put aside your smartphone and immerse yourself in the lively street vendors, bustling traffic, towering skyscrapers, warm weather, and friendly locals.
Thank you to The Tourism Authority of Thailand and Siam Pride, experts in providing a wide range of options that give LGBTQ+ visitors a sense of genuine care and hospitality, making Bangkok a truly unforgettable destination. So, rediscover Bangkok and rediscover the joy of travel.
Featured Image Credit: Ray Si