How You Can Support The LGBTQ+ Community In Seattle
This article is part of a three series post created in partnership with IGLTA Global Partner Wheels Up, featuring Denver, New York City and Seattle.
Did you know that Seattle is one of the most LGBTQ-friendly cities in North America? In addition to having a large and active LGBTQ+ community, the city of Seattle also has a long history of standing up for its community – even before national laws mandated it.
If you're looking for ways to get involved in the Seattle LGBTQ community, there are plenty of opportunities. Keep reading for a few ideas, plus the history and context of Seattle's fight for equality.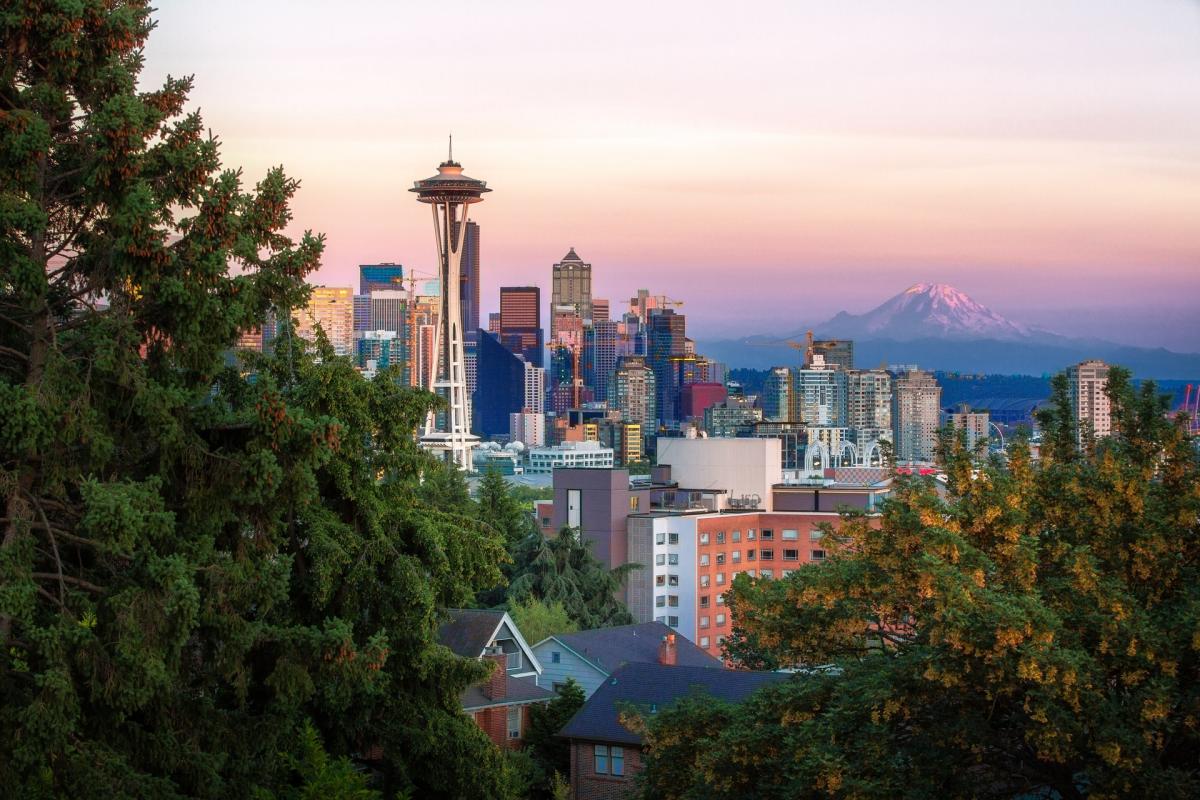 Photo credit: Unsplash
A Brief Look Into Seattle's LGBTQ History
1930s-1940s: Fairyville, USA
Despite the looming sodomy laws that could send people to jail for suspected homosexual activity, Seattle's Pioneer Square built up a reputation of being the place to be if you were LGBTQ – even garnering the nickname "Skid Road" and "Fairyville" due to its large concentration of gay bars and clubs. 
One of the most iconic gay bars of Pioneer Square was The Double Header, which opened in 1934 and continued to operate until 2015. Beneath the Double Header, a dance club and pool hall called The Casino became one of the few places where same-sex couples could dance together. Nicknamed "Madame Peabody's School of Dance", the Casino operated from the 1930s to 1950s.
In 1946, "The Garden of Allah" became the first gay-owned cabaret in the city. For a decade, it cultivated Seattle's drag scene and became the central hub for the gay and lesbian community in Seattle.
1950s-1960s: Gay Activism Emerges
In 1958, the LGBTQ community was given a reprieve from police harassment when an injunction indicated that police were not to question gay bar patrons unless there was "good cause" related to an actual investigation. 
By 1967, the first gay rights group is formed by University of Washington Professor Nick Heer. Named the Dorian Society after the Doric Hellenic warriors of Ancient Greece, the group advocated for better representation in the media and published newsletters about issues plaguing the LGBTQ community.
Two years later, Seattle Counseling Services became the first community mental health agency that catered to Seattle's LGBTQ community.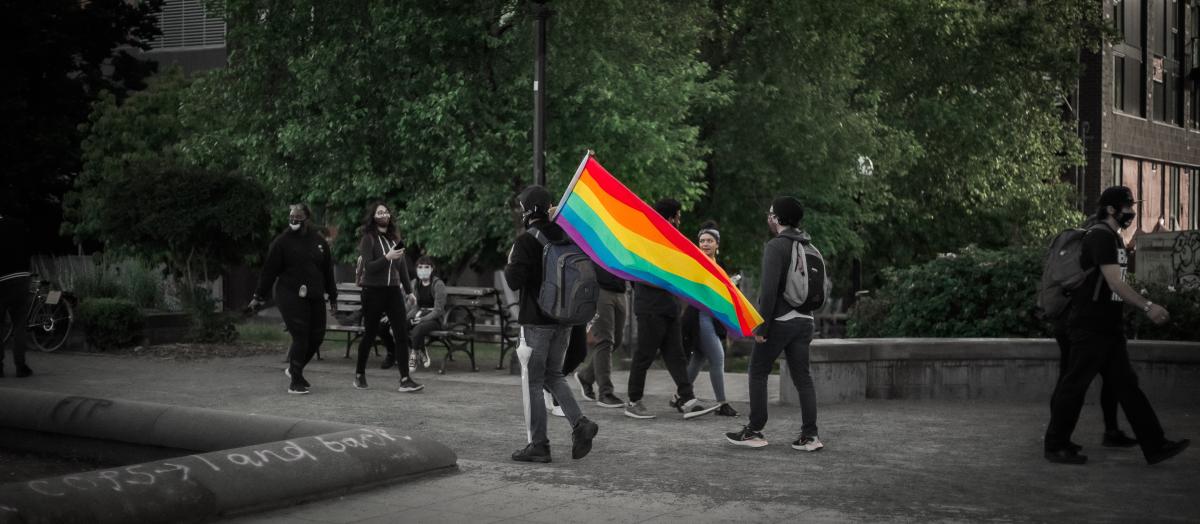 Photo credit: Unsplash
1970s-1980s: Pride And Prejudice
In September of 1971, activists John Singer and Paul Barwick attempted to apply for a marriage license at the King County Administration Building. Their request was denied, but the lawsuit they filed against county auditor Lloyd Hara became the talk of the town until the Washington State Court of Appeal unanimously rejected the application in 1974.
Despite the setback, the LGBTQ community persisted by mounting Seattle's first-ever Gay Pride Week that same year, which saw about 200 attendees at Occidental Park in Pioneer Square. It was around this time that the first Gay Community Center opened at 1726 16th Ave E, cementing the Capitol Hill neighborhood as Seattle's unofficial gayborhood. Three years later, Seattle Mayor Charles Royer showed support for the community by declaring an officially recognized Gay Pride Week.
As the AIDS epidemic brought dark days upon LGBTQ people across the nation, Seattleites saw glimmers of hope in the establishment of the Ingersoll Gender Care Center, which provided support and counseling to transgender residents, as well as the appointment of Cal Anderson as State Representative for Seattle's 43rd District in 1987. Anderson was the first openly gay legislator in Washington State. 
1990s-2000s: Continued Improvement For LGBTQ Rights In Seattle
In the early 90s, Seattle saw lesbian and African-American legislator Sherry Harris get elected to City Council. Around this time, Lambert House, the first-ever drop-in center for LGBTQ youth in the nation was founded.
Before the new millennium, Seattle added "gender identity" as a protected class in its nondiscrimination ordinances. By 2006, Washington passed a statewide gay rights bill. And by 2012, same-sex marriage was legalized in the state. 

Photo credit: Unsplash
How To Support LGBTQ Rights In Seattle
LGBTQ rights in Seattle would not be possible without the fierce activists, business owners, and entertainers who built the community from the ground up. Today, the spirit of those pioneers can be felt through Seattle's various LGBTQ organizations, queer-owned businesses, and artists.
Here's how you can support the LGBTQ community in Seattle and help keep the fire burning for this colorful community: 
Donate To Or Volunteer At An LGBTQ Organization
King County Equity Now
Seattle is no stranger to gentrification, a problem that heavily impacts BIPOC LGBTQ folk, contributing to cases of poverty and homelessness. To support organizing efforts against gentrification in central Seattle, you can volunteer at or donate to King County Equity Now, a "pro-Black advocacy and policy organizing nonprofit focused on developing liberated Black communities that own and control the resources and systems that impact Black lives."
Gay City
Gay City is described as the "definitive hub" for LGBTQ Seattleites in need of "affirming and responsive resources, wellness, and community". The community center provides affordable HIV/STI testing, PrEP, youth arts programs, online drop-ins for LGBTQ youth, peer membership programs, and Queer Community Conversations, a monthly online gathering where the works of organizations serving BIPOC LGBTQ communities are discussed.
Lambert House
Lambert House offers a safe place for LGBTQ and questioning youth between the ages of 10 and 22. The organization offers over 30 annual and ongoing programs and activities for young LGBTQ Seattleites, as well as accessible resources on mental health.
Ingersoll Gender Center
Ingersoll Gender Center has been providing affirming services to transgender and gender-nonconforming people in the Puget Sound region for over 40 years now. The group:
Helps connect trans and GNC-identifying people with the right healthcare providers that can address their needs

Offers trans peer support groups

Provides helpful guides to topics like health insurance, self-advocacy, accessing HRT, and other important medical topics that are specific to the trans and GNC experience.
GSBA
GSBA is Washington state's LGBTQ+ and allied chamber of commerce, and the largest in North America, representing over 1,300 members. The organization focuses on community connections, civil rights and small business advocacy, tourism through Travel Out Seattle, and the next generation of leadership through the GSBA Scholarship & Education Fund.
Spend Your Money LGBTQ-Owned Businesses
Why support businesses that merely pander to the LGBTQ community during Pride month when you can support local businesses built by and for gay people instead?
If you want to immerse yourself in Seattle's nightlife, you can check out the Cuff Complex, Queer/Bar, and Re-bar, which can all be found in the gayborhood of Capitol Hill. Wildrose is another option for those looking to support the last remaining lesbian bars in the country. 
If you want to experience Seattle's famous coffee, the Rainy City is home to the following LGBTQ-owned coffee shops such as Union Coffee, Fuel Coffee, Distant Worlds Coffeehouse, and Fulcrum Cafe – the latter of which is run by fifth-generation coffee farmers from Costa Rica.
As for dining spots, be sure to check out La Josie's, a much-loved Mexican cantina in Capitol Hill, Biang Biang Noodles, which serves traditional noodles, and Marination, a Hawaiian-Korean fusion kitchen.
Support Local Artists And Performers
Are you an art collector? Another way you can support the local LGBTQ community is by patronizing Seattle's gay artists. 
For starters, visit Saltstone Ceramics, an LGTBQ-run independent ceramics gallery, for all your stoneware and ceramic needs. If you ever find yourself in Seattle in November, be sure not to miss The Lavender Rights Project's annual LGBTQ Art Auction, which features varying artworks from local artists, as well as entertainment by local performers. You can also support the Lion's Main Art Collective, a Seattle-based "community of queer and trans artists that showcases innovative and interdisciplinary art."
October visitors should catch the Seattle Queer Film Festival, which runs on its mission of "connecting and reflecting diverse communities through queer film and media."
And if you'd like to experience what Seattle drag is like, look no further than Mimosas Cabaret, the venue for the #1 drag brunch in the city. 
Volunteer For The Seattle Pride Parade
Seattle visitors or soon-to-be residents can support the community by volunteering for the annual Seattle Pride Parade. The massive festival and march attracts up to 500,000 attendees each year in June and provides the community with an opportunity to "celebrate the present, envision the future, and honor our past".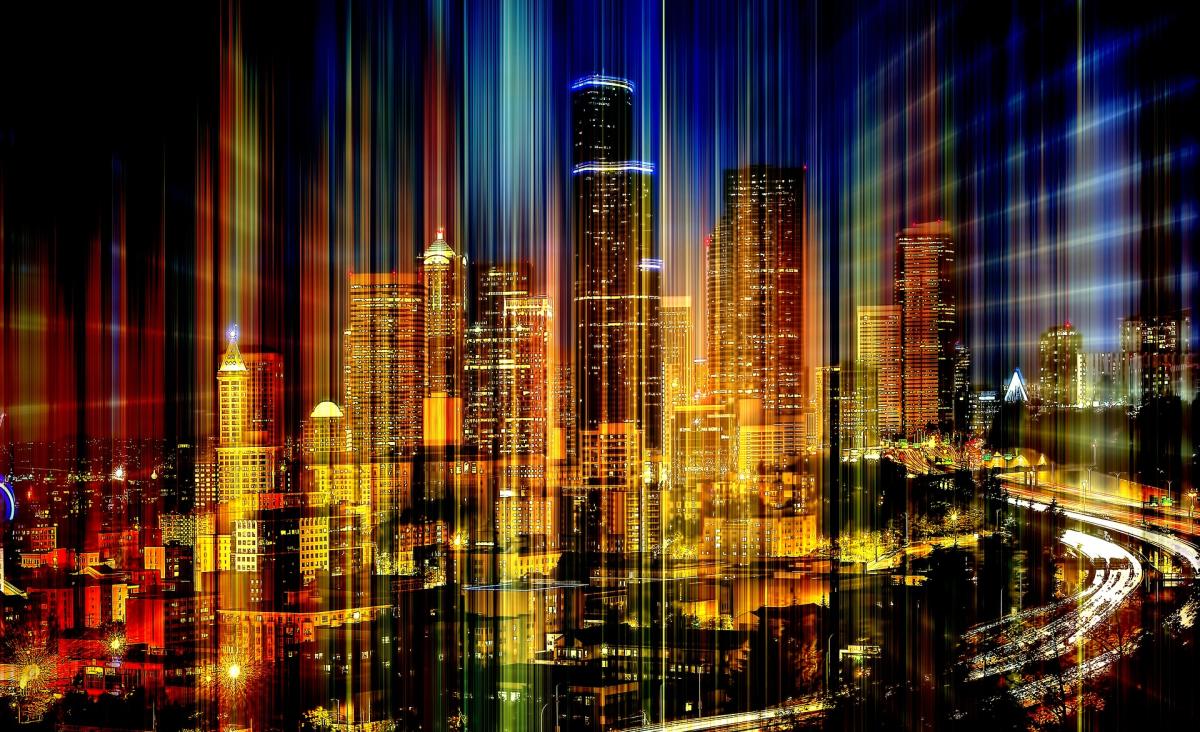 Photo credit: Unsplash
The Bottom Line
Seattle has a long and proud history of supporting the LGBTQ community. There are many ways to get involved in the local community, whether you're an individual or an organization. Here are four great ways to support LGBTQ rights in Seattle.