We're all seeking a staycation now more than ever during this pandemic, but finding the nearest beach isn't always easy for landlocked locales like Washington, D.C. This capital offers the full package—history, shopping, dining, nightlife—with the exception of sand and Speedos. Although there aren't any beaches along the city's borders, you can still visit popular gay beach towns within a reasonable driving distance. Plus, you can experience neighboring states along the way, while also supporting local gay stores, bars and restaurants that could use the help right now. Ready for a little road-tripping fun? Here's where to find the best gay beach towns around the D.C. area.
Getting There:
Driving is the most convenient and affordable way of getting to these beaches from D.C., requiring roughly a 3-4 hour drive. You can rent an economy car for as low as $30 per day (prices vary). If your rental pickup isn't within walking distance from your hotel, make time for an Uber or taxi service.
Packing Tips:
Pack beachwear, such as tote bags, swim briefs/swim trunks, sunscreen, and towels. If you're ordering gaycation essentials from a gay store online, prepare at least 2 weeks ahead so you don't end up without an item you really need. Check visitor services for umbrella and chair rentals. Bring going-out clothes and comfortable shoes for sightseeing. You'll also need change for parking meters and tolls. Don't forget your reusable face masks as mandated by the state.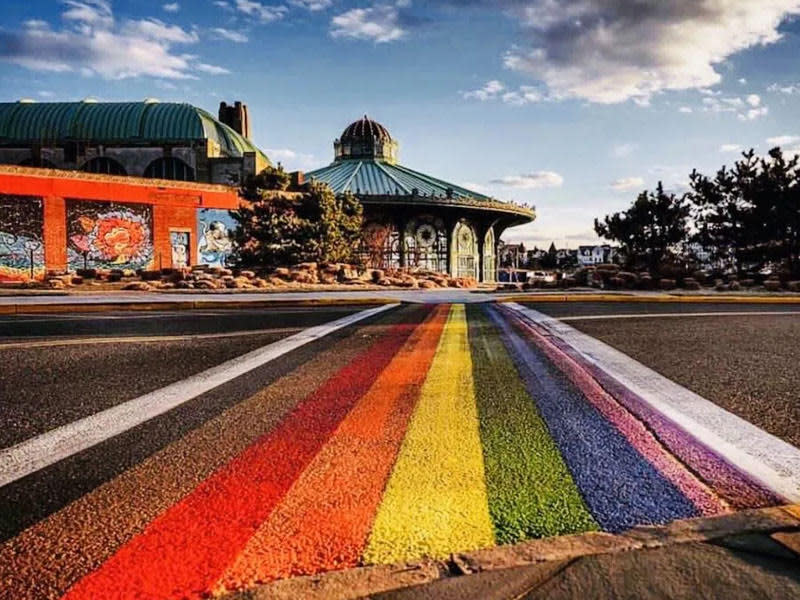 REHOBOTH BEACH, DE
Rehoboth Beach is a popular gay beach for both locals and tourists around the D.C., Boston, and Philly areas. A quaint beach town with sandy shores, there's plenty to do both day and night, including shops, restaurants, bars and attractions. Check out the mile-long boardwalk for arcade games and fast food. Poodle Beach is most frequented by gay beachgoers at the southern end of the boardwalk. For nightlife, Blue Moon, Purple Parrot Grill, and Diego's Bar & Nightclub are all popular gay hotspots.
What to Wear:
Poodle Beach is a Speedo-friendly beach so you won't feel out of place wearing men's swim briefs here! In case you forget to pack something, you can actually find a couple local gay stores that sell trendy menswear, swimwear, and even gay underwear brands. Most nightlife venues have a low-key vibe so bring stylish casualwear like slim-fit jeans and graphic tanks. 
Where to Stay:
Hilton's Hampton Inn is located off the Coastal Highway about 15 minutes from the shore.
ASBURY PARK, NJ
Asbury Park is one of the most gay-friendly beach towns at the Jersey Shore, just two hours away from NYC. You'll find lively gay bars & clubs, restaurants, shops, and year-round events. Most gay beach-goers hang out near the Asbury Park Convention Hall just off the 5th Ave boardwalk entrance. There's no sales tax on clothing in New Jersey so take advantage of the shops inside the Convention Hall and near Main Street and Cookman Ave. When you're hungry, head over to Stella Marina Bar & Restaurant for Italian fare or Moonstruck for Mediterranean fare. For nightlife, try Georgie's for a casual pub ambiance or go dancing at Paradise for a livelier gay-circuit vibe.
What to Wear:
Unless it's Pride, Asbury Park's gay fashion scene generally has a mixed crowd of swim briefs and trunks (but Speedos are still welcomed!). For a small fee, Asbury Park Waterfront offers changing rooms so you can get dressed into fresh streetwear before switching scenes. For the evening, you'll find both upscale and casual venues so don't hesitate to pack designer jeans and sexy gay underwear and shirts.
Where to Stay:
Marriott's Residence Inn is located just 15 minutes from Asbury Park Beach.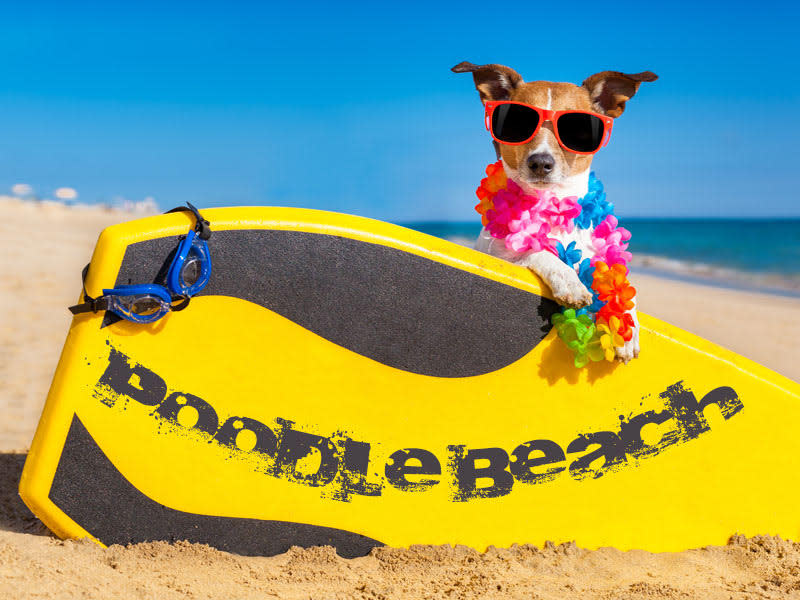 NORFOLK, VA
Within Virginia's Hampton Roads region, Norfolk is a charming port city offering both a serene shoreline and busy harbor. You'll find plenty of nightlife near this beach in Virginia, plus restaurants, shops, water activities, LGBTQ+ events, and so much more. For a quiet beach day, visit Community Beach Park—great for kayaking and swimming. For local vibes, head to Ghent for art galleries and specialty retailers. For dining, Freemason Abbey Restaurant, No Frill Bar & Grill and Waterside District are all highly reviewed spots. For drinks, keep it casual at MJ's Tavern or go dancing at The Wave, Norfolk's largest gay nightclub.
What to Wear:
Norfolk doesn't have a designated "gay beach" so overall you won't come across as many Speedo-clad beach-goers. Along the harbor, it's a lively urban area so pack both beach slides and trendy shoes. Teeming with beer gardens and rooftop bars, you'll definitely want to bring those hot menswear threads you've been saving for vacation.
Where to Stay:
Hilton The Main is a luxury hotel in downtown Norfolk with waterside views.
If you need trendy travel essentials, visit Differio, the USA's largest online gay store for the latest men's fashion, gay underwear, pride apparel, grooming products and more.