f you're traveling with a significant other or looking for a passionate Italian to love, you must make a stop in the romantic city of Milan. 
I recently travelled to this cultural city with my boyfriend, and believe it or not, we found an unexpected number of romantic things to do. I just thought we'd be eating pasta and shopping but was surprised by the unique experiences on offer in this LGBTQ+ friendly city.
When you hear Milan, you might think of high-end fashionistas, overloaded opulent parties and daring cat walk presentations. And while the latter is in itself a core appeal of this Italian metropolis, there is more to Milan that will appeal to couples. 
The city is a pinnacle of cosmopolitanism, and you can generally expect a welcoming view of same-sex couples and public displays of affection. Check out these five romantic things to do:
Stroll through the iron-and-glass architecture rich Galleria Vittorio Emanuelle II, an imposing and breathtaking arcade leading you from the famous theatre Scala di Milano to the front of the Italian gothic cathedral, the Duomo. This is the city's main artery with expensive shops, elegant restaurants, cafes and bars. It's bursting with life, and the diversity of its visitors, who flock from all corners of the world to admire it.
Enjoy one, or several, Campari cocktails at the Camparino Bar located at the southern entrance of Galleria Vittorio Emanuelle II. Sit back on its elegant terrace and watch the world go by. If the crowd is not your sort of thing, then head to the nearby Aperol lounge with generous views of the Piazza and the Duomo and needless to say, imaginative and equally tasty Aperol Spritz cocktails.
Anywhere in Milan offers excellent shopping but you'll want to have your eye out for signature stores, including the Prada flagship in the Galleria Vittorio Emanuele II.
Take your partner's hand and explore the streets—or rather canals—of the Navigli neighbourhood. This trendy up-and-coming neighbourhood is charming and possibly Milano's answer to London's Shoreditch (with a touch of Venice). The area boasts a wide selection of restaurants offering traditional Italian cuisine, plus bars and cafes with hipster appeal.
Ask you partner if they want to be in two countries at the same time. If it's a bucket list goal or you want to do something a little more unique and romantic, wake up in the a.m. and take one of the many daily trains leaving Milano Centrale to nearby Lugano, in Switzerland. In a fast-speed train, you'll go from being in Italy to Switzerland in 30 mins. Use google maps to track your GPS until you land yourself at the border between both countries and tell you partner. Surprise!  Also, this day trip from Milan to Lugano is perfect. Cute, coloured and winding cobbled streets, breathtaking mountain and lake views (Tip: take the cable car to the top of Monte San Salvatore and to take in the beauty of the lake region).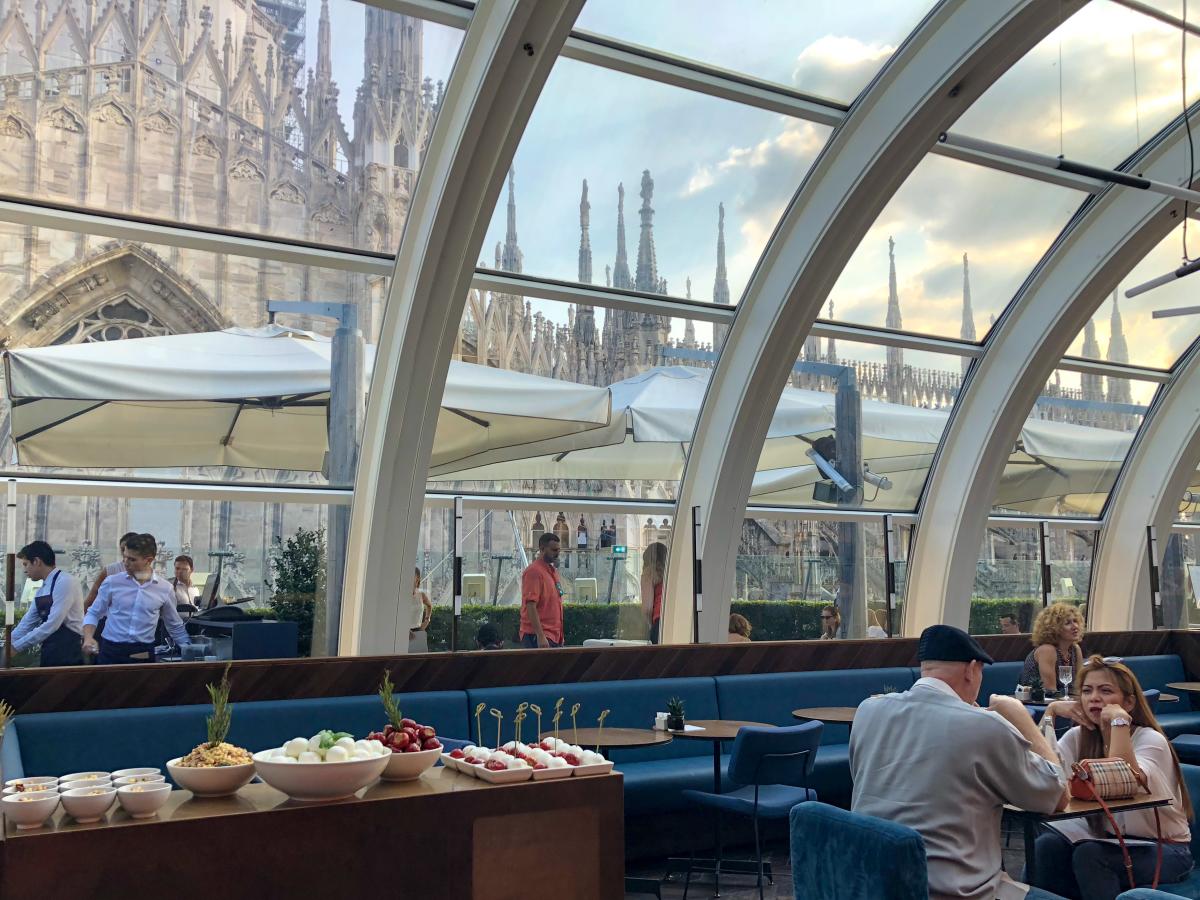 Travel tip: Milan is a perfect city to take day trips to many places, including Venice, and Verona, so plan accordingly and use beautiful Milan as your base to explore more of Italy!
@RyanThomasWoods is the voice behind OutWithRyan.com. He's an LGBTQ+ activist and travel writer for his website and many other publications. He was recently voted 2018's Travel Influencer of Year in Canada and dedicated the award to all LGBTQ+ travelers making the world a better and safer space for our community. Feel free to connect with him on his IGLTA profile: