When it comes to hospitality, not many hotel companies match the reputation or size of Marriott International, Inc. Based in Bethesda, Maryland, USA and encompassing a portfolio of more than 7,000 properties under 30 leading brands spanning 132 countries and territories, Marriott operates and franchises hotels and licenses vacation ownership resorts all around the world. 
With a portfolio and clientele as diverse as Marriott's, it should come as no surprise that Marriott puts a significant amount of time, energy and investment into supporting diversity initiatives both inside and outside of guest room walls. This focus on diversity includes LGBTQ+ guests, staff and corporate partners.
Marriott International has been a Global Partner of IGLTA since 2015, and since 2018, a Platinum Partner. Marriott hosted the Annual IGLTA Global Convention in 2017 at the Vinoy® Renaissance Hotel and Golf Club in St. Petersburg, FL, and the following year, for IGLTA's 35th Anniversary Global Convention, at the Westin Harbour Castle in Toronto, Canada.
IGLTA caught up with Apoorva Gandhi, Marriott's Vice President for Multicultural Affairs, to discuss his thoughts on Marriott's commitment to diversity and their partnership with IGLTA. Gandhi joined IGLTA's board of directors in 2019.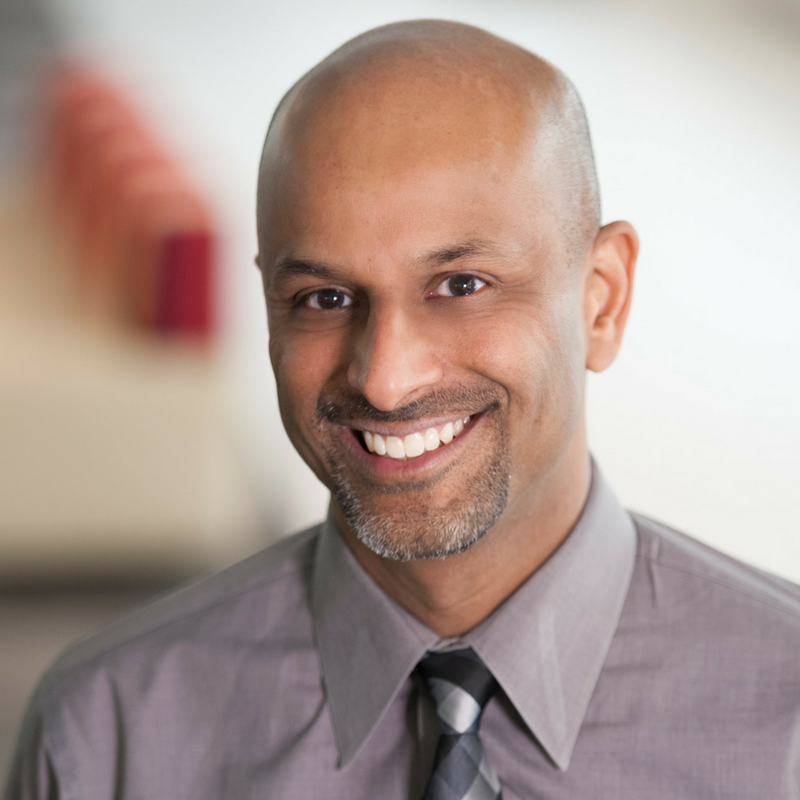 Why are you proud to be an IGLTA Global Partner?
That's simple. Our principles and vision align beautifully with those of IGLTA—to help create a world where everyone is welcome, including LGBTQ+ people and families. At a global crossroads for more than four decades, IGLTA is a pioneer in uniting our efforts to grow the marketplace for all businesses while improving the workplace for all of our associates. As a global leader in hospitality, we naturally choose to partner with other leaders who share our values and believe in equality.
What led your organization to become an IGLTA Global Partner?
Global partners think expansively, as we do. Our brand travels to more than 132 countries and territories, and we believe in bringing our values with us. IGLTA helps strengthen that reputation.
What aspects of the LGBTQ+ market are important to you?
We know that individual differences really matter, across all markets. They help us be more aware of and sensitive to all the ways that shape a person's travel needs and expectations. We get it that the LGBTQ+ market is not monolithic at all, but richly diverse as the rest of us—and it excites us that, with 30 different brands under our name, we have something special to offer everyone. Our guests should never expect to fit us; we should fit them.
Is your organization currently engaged in other LGBTQ+ marketing efforts, and if so, what are you doing?
Our legendary #LoveTravels platform—the cornerstone of Marriott International's Purpose Driven Marketing program—has represented our celebration and support of inclusion, equality, human rights and peace. #LoveTravels launched with a powerful message of inclusion through the telling of stories of diverse travelers, and it has since ignited a global movement to celebrate and inspire others who share Marriott's commitment.
Marriott believes that travel is a catalyst for peace and inclusivity, because when #LoveTravels, the world is a more inclusive and peaceful place. The movement aims to show travelers around the world that Marriott celebrates diversity, inclusion and social good. It is a global movement of support and equality for all, regardless of race, gender, gender identity, faith, ability or sexuality.
 
Through this frame, we have engaged directly with the LGBTQ+ community from Pride celebrations around the world, to year-round support of organizations who are advancing LGBTQ+ rights and causes, to Marriott Bonvoy experiences that meet the needs of many diverse guests and families.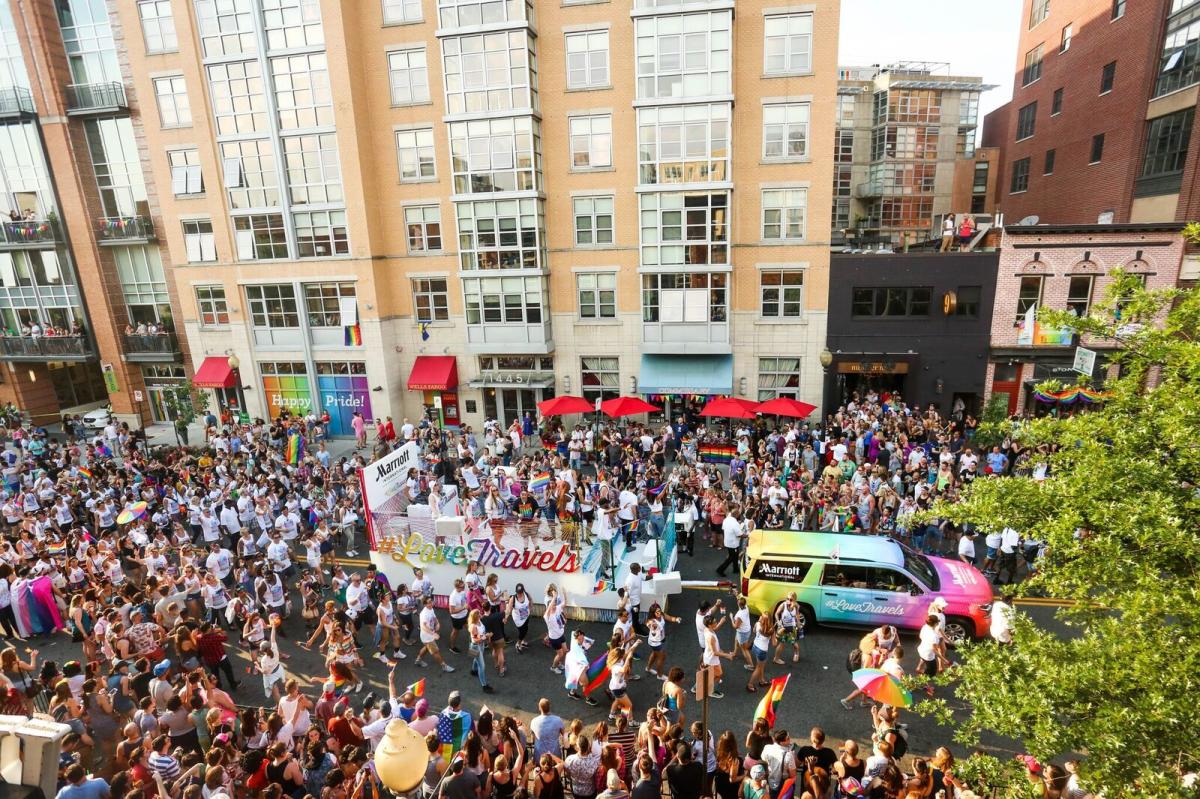 Is your business currently a member of any other LGBTQ+ organizations?
Marriott has long enjoyed partnerships with other LGBTQ+ causes and nonprofits including the Human Rights Campaign (HRC), the National LGBTQ Chamber of Commerce (NGLCC), the National Center for Lesbian Rights (NCLR) as well as Immigration Equality and PFLAG. In fact, in addition to serving on the IGLTA Board of Directors, I also serve on the board of directors for Out & Equal Workplace Advocates as a champion for equality in all workplaces.
How are the employees of your organization currently engaging with the LGBTQ+ community? Do you have ERGs, BRGs or other employee organizations related to Diversity & Inclusion?
We are extremely proud of our LGBTQ+ leaders and associates, who several years ago, formed our associate network called ONE. Today, we estimate they have nearly 3,000 members worldwide—both LGBTQ+ identified and many allies, including many of our senior executives. They not only are among our most loyal associates, but also actively engaged with local and community causes everywhere they're based. Their dedication to our values makes us proud, and their generosity serving communities every day is equally powerful.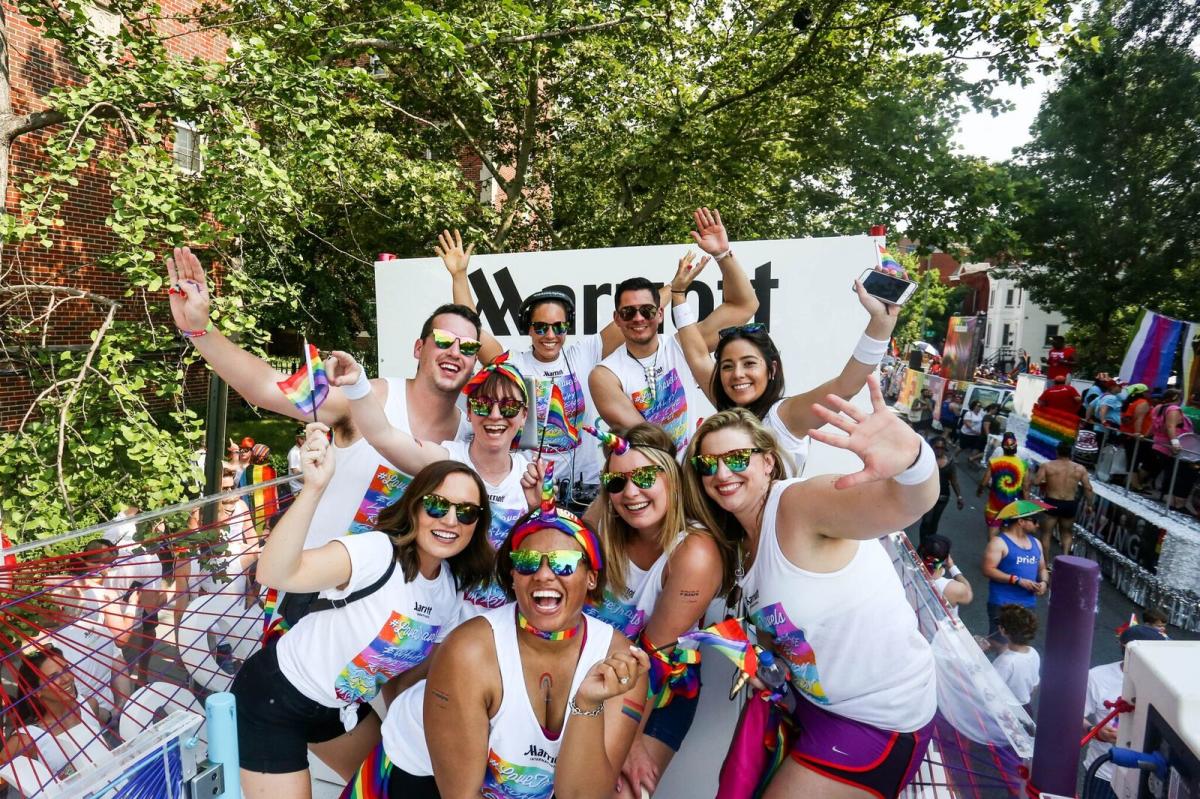 Can you share with us the mission and some accomplishments of ONE?
Better yet, perhaps ONE should speak for itself, through their own words and their pledge to "Open Doors." These are their three bedrock principles:
Develop an Open Network to promote honesty, to cultivate a caring & confident collective, and to foster a spirit to serve the community.
Open Minds to Marriott's diversity in business and inclusivity among our team members & business partners, ultimately recognizing our untapped potential and opportunities with LGBTQ+ customers.
Foster an Open Workplace where diversity is valued, authenticity is supported, and the aspirations of LGBTQ+ professionals are fulfilled.
What else are you doing in the broader Diversity & Inclusion market?
Inclusion is truly part of Marriott's DNA, and is led by our executive team and our Board of Directors, as well as through our associates worldwide.
Guided by our sustainability and social impact platform, Serve 360: Doing Good in Every Direction, Marriott International is committed to creating positive and sustainable impact wherever we do business. Here's a snapshot of the ways we lead to deliver on this commitment to diversity and inclusion: https://www.marriott.com/diversity/corporate-diversity.mi
Marriott International's commitment to social impact and sustainability dates to our founding and our core value to "Serve Our World."  Through volunteerism, strategic partnerships, charitable giving and lasting program development, we focus our efforts on social and environmental issues that affect our business, our communities and our planet. We identify these issues as our Purpose Priorities: Protect the Environment, Advance Human Rights and Cultural Understanding, Empower through Opportunity and Build for the Future. As part of this, Marriott is proud that we have earned a perfect 100% Score on the Human Rights Campaign's Corporate Equality Index for a number of years.
We also feel that Marriott International differentiates itself from the multitude of brands vying for attention by focusing on how our brand supports the LGBTQ+ community in some of the most meaningful ways. For instance, during World Pride this past year, Marriott championed our social impact investment by giving a grant of $100K in support of Immigration Equality, to protect and support the lives of asylum-seekers and immigrants within the LGBTQ+ community. In this way, we advance our longstanding commitment to inclusion, equality, human rights and peace.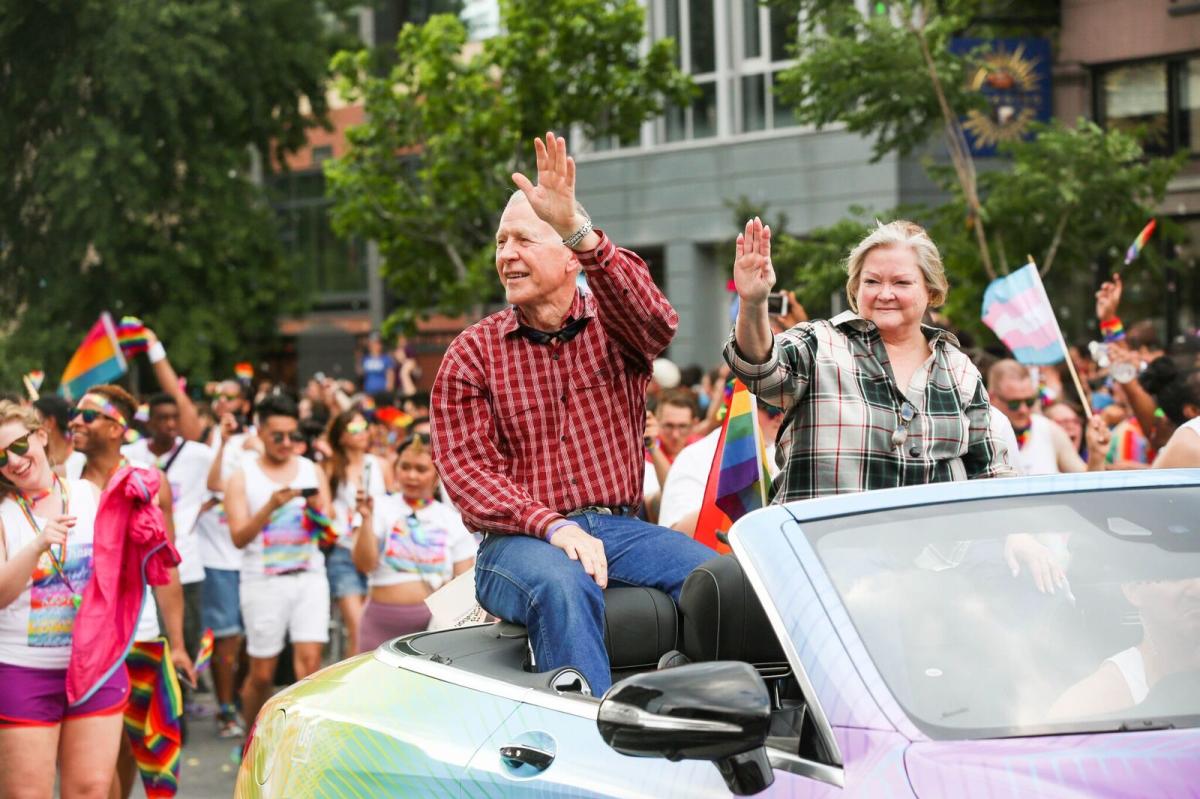 We have heard about the success of the Marriott Cultural Day program since the launch in Alberta, Canada, in 2014. Why is this program so important and what are the areas it focuses on?
Marriott has taken great pride in our Culture Day program since its inception, and in fact, just last year, we expanded it and have hosted more than 50 Culture Day trainings in over 30 cities and 8 countries. Demand has ballooned as more hotels and corporate customers have requested this immersive training. Today, Marriott offers immersive training experiences for 13 countries and cultures: Brazil, China, Germany, India, Japan, Mexico, Middle East, Russia, South Korea and U.S., as well as curriculum around Jewish, LGBTQ+ and Native American cultures.
Our experience tells us that as Marriott continues to expand into more countries and territories, embracing differences is more critical than ever to ensuring a warm welcome for all. Our Culture Day training programs provide associates with key insights and knowledge about customer cultures and identities.
After nearly a century in business, we know our strength lies in our ability to embrace differences and create opportunities for our people, guests, owners and franchisees and suppliers. Marriott's core value has always been putting people first, which includes our many LGBTQ+ associates, guests and their families. At Marriott, we welcome our guests to thousands of comfortable rooms every day, but we have no room at all for inequality.
For more information, please visit our website at www.marriott.com, and for the latest company news, visit www.marriottnewscenter.com. In addition, connect with us on Facebook and @MarriottIntl on Twitter and Instagram.
About the Author
Rachel Covello is an award-winning speaker, writer, diversity marketing consultant, and photographer. She was the Founder of LGBT Equality Alliance, a Pennsylvania nonprofit organization, and is currently the CEO of OUTCOAST, an online LGBTQ travel website marketing the Gulf Coast of Florida as an LGBTQ-inclusive place to VISIT, CELEBRATE, and LIVE. Rachel is also an avid event photographer and has captured photos for LGBT organizations around the world, including the IGLTA. To follow Rachel's adventures, follow her on Instagram at @rachelcovello or at @outcoastfl