Los Angeles is globally recognized as a welcoming destination that celebrates diversity, inclusion and acceptance. The star-studded city, home to dozens of famous LGBTQ+ Hollywood icons, including Ellen DeGeneres and RuPaul Charles, attracts 3.4 million LGBTQ+ visitors annually, representing an estimated $1.6 billion in travel spend.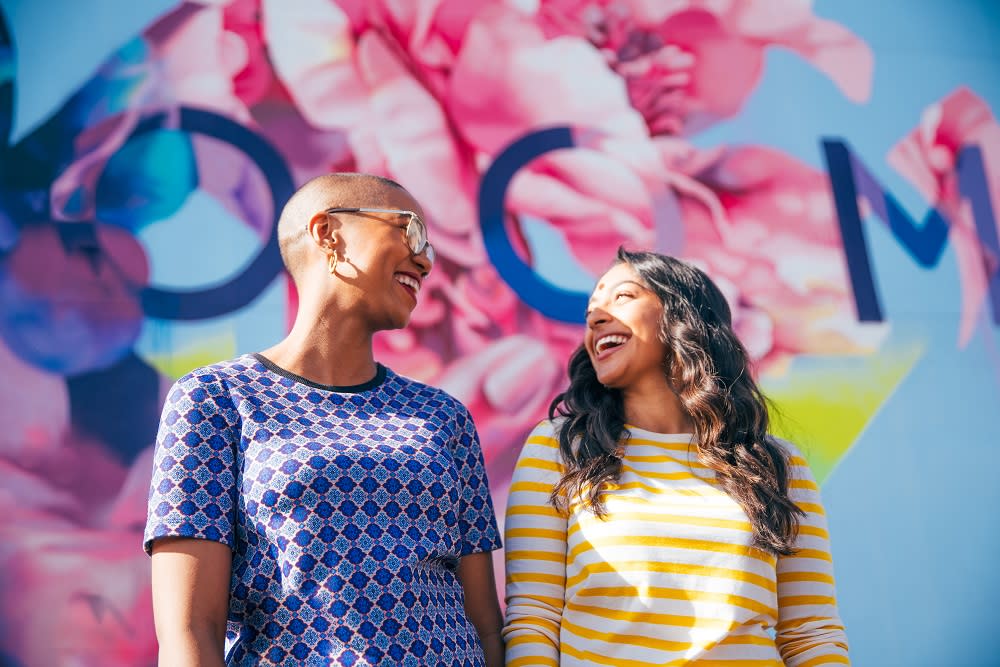 Although California made national headlines in 2008 with the controversial gay marriage ban, Proposition 8, which has since been overturned, the state has been a leader in passing LGBTQ+ inclusive laws, from requiring LGBTQ+ history to be taught in schools to banning conversion therapy of minors. California also was one of the first states to ban discrimination against sexual orientation, gender identity and gender expression.
Los Angeles has taken their legal commitment to inclusion a step further. The city recently became the first jurisdiction in the United States to record LGBTQ+ suicides and hate crime murders. And on 26 July 2019, Los Angeles became the largest city in America to intentionally include NGLCC-certified LGBT Business Enterprises (LGBTBEs) in municipal contracting and procurement opportunities.
The Los Angeles Tourism & Convention Board (Los Angeles Tourism), the city's official nonprofit destination and marketing sales organization, works to inspire travelers to choose Los Angeles for a vacation, meeting or convention and, in turn, advance the city's economic prosperity. Marketing to diverse demographics is a key to their success.
In 2015, Los Angeles was host to the IGLTA 32nd Annual Global Convention. And in 2017, Los Angeles Tourism became a Silver Level Global Partner of IGLTA. IGLTA reached out to Los Angeles Tourism to learn more about their commitment to the LGBTQ+ community and their support of IGLTA.
Why are you proud to be an IGLTA Global Partner?
Los Angeles Tourism & Convention Board is proud to be a Global Partner of IGLTA because both organizations have aligned core values: embracing and promoting diversity, inclusion and equality. We also both boast a long, noteworthy history of serving the LGBTQ+ community and champion the significant social and economic impacts of LGBTQ+ tourism. In 2015, Los Angeles was fortunate to host IGLTA's 32nd Annual Global Convention, uniting tourism professionals from 27 countries for education and networking. As a Global Partner, Los Angeles Tourism further strengthens our long-standing commitment to welcoming LGBTQ+ travel to Los Angeles and proudly supports IGLTA's efforts in advancing LGBTQ+ travel around the world.
What led your organization to become an IGLTA Global Partner?
In our ongoing work to further elevate L.A. as an LGBTQ+ friendly destination, Los Angeles Tourism became an IGLTA Global Partner to amplify dedicated programming and reach an even wider network of LGBTQ+ travelers. Since then, Los Angeles Tourism has utilized IGLTA's invaluable information and resources to increase visibility of our uniquely L.A. offerings among LGBTQ+ travelers around the world. As our partner, IGLTA authentically shares stories of L.A.'s progressive lifestyle, vibrant culture and diverse neighborhoods with its global members.
Is your organization currently engaged in other LGBTQ+ marketing efforts, and if so, what are you doing?
In addition to naturally featuring the LGBTQ+ community in our global marketing campaign, such as our most recent 'Everyone is Welcome' message, Los Angeles Tourism has dedicated resources and targeted promotions to attract LGBTQ+ travelers.
Our dedicated microsite, discoverLosAngeles.com/GayLA, features customized content with tailored itineraries, citywide events and up-to-date guides to help LGBTQ+ travelers explore Los Angeles and its offerings. We regularly promote annual celebrations and events of LGBTQ+ culture across our social channels and website, promoting their history and contributions to our community and beyond.
Our PR team hosts influential LGBTQ+ media—international and domestic—- on immersive familiarization tours of the destination, highlighting only-in-L.A. experiences to garner editorial coverage.
It is also our priority to incorporate positive imagery of the LGBTQ+ community enjoying L.A.'s offerings across our owned channels and promotional materials such as our Official Visitor's Guide to reinforce our core values of diversity and inclusion.
What are the biggest LGBTQ+ events LA hosts each year? Why are they important to LA?
The City of Los Angeles celebrates LGBTQ+ Heritage Month every June, proudly recognizing the activism and accomplishments of our LGBTQ+ community. Although set in West Hollywood, the LA Pride Festival & Parade (in June) is one of L.A. County's largest events, bringing people together from all over Los Angeles and beyond to celebrate the heritage and culture of our LGBTQ+ community and its allies.
Outfest Los Angeles, held every July, is the oldest film festival in Los Angeles and is considered to be the preeminent LGBTQ+ film festival in the world. It's 11 days of more than 150 feature and short films, insightful panels and parties that celebrate stories of LGBTQ+ lives. Incredibly important to promoting LGBTQ+ equality, Outfest ensures the best LGBTQ+ stories from around the world are created, shared and protected.
Additionally, 2020 marks the fifth year of DTLA Proud, a 3-day festival featuring a diverse lineup of local stage talent, community booths, art installations, retail vendors, interactive exhibits, food trucks and a pop-up water park.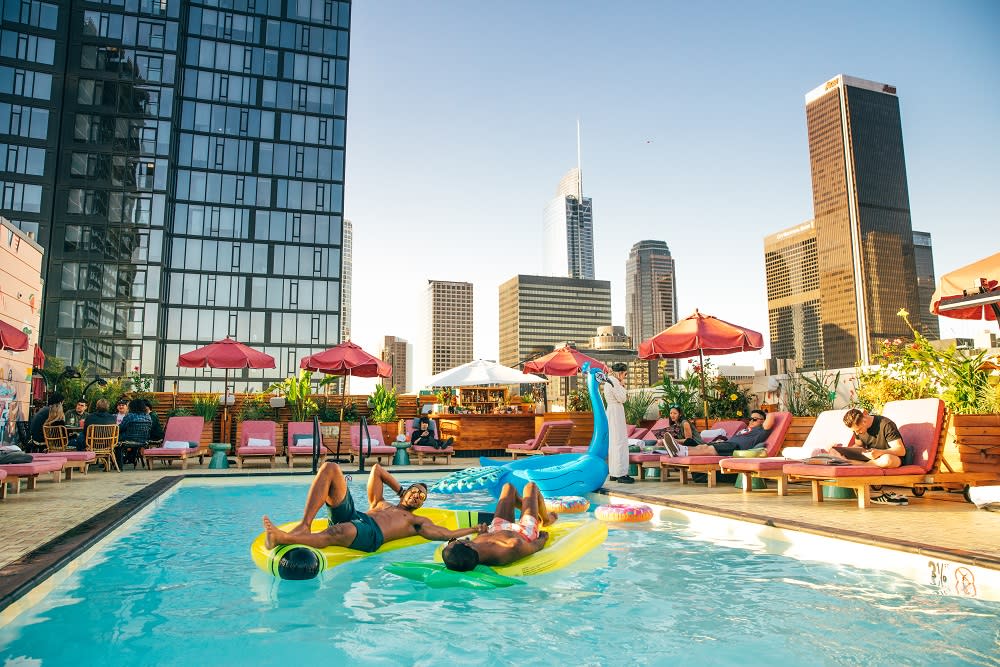 What would you like LGBTQ+ travelers to know about Los Angeles?
Los Angeles is a place where everyone is welcome. Our community understands the importance of embracing and welcoming groups of all varying backgrounds, cultures, beliefs and orientations. Our rich, storied LGBTQ+ history combined with today's robust collection of acclaimed dining, world-famous attractions, vibrant culture, thrilling nightlife and endless shopping options make Los Angeles one of the top U.S. destinations for LGBTQ+ travelers. Oh, and we can't forget our 300 days of sunshine too.
How does the history of the city of Los Angeles affect LGBTQ+ culture today?
A city that has a long history of acceptance, Los Angeles is recognized as a national leader in advancing LGBTQ+ rights. Home to one of the largest LGBTQ+ communities in the world, Los Angeles is the birthplace of the Mattachine Society, one of the first gay rights organizations, and the site of the first gay pride parade on the West Coast in 1970. The Advocate magazine was born here, as were America's first gay church, Metropolitan Community Church, and the world's first LGBTQ+ synagogue, Beth Chayim Chadashim. Also, the national LGBTQ+ support group PFLAG, Parents, Families and Friends of Lesbians and Gays, opened its first office in L.A. in 1981.
LGBTQ+ life in Los Angeles continues to be as diverse and dynamic as the city itself— from Silver Lake, L.A.'s original gay neighborhood, to the San Fernando Valley and our fantastic beach cities such as Venice and Malibu. Travelers could spend an entire week just exploring the wonderful gay and lesbian enclaves throughout the city.
Do you feel that the title of "the Creative Capital of the World" has influenced the city's diverse and inclusive culture?
As a global creative capital, innovation thrives in Los Angeles with progressive thinkers freely exchanging new and untried ideas that push boundaries. An intellectual creative community at its core, people in L.A. dare to explore possibilities, invent and reinvent. That's why L.A. is a mecca for the world's greatest imaginators, makers and storytellers spanning film, TV, art, music, design, tech and fashion, all of which have been magnets for LGBTQ+ trendsetters for more than a century. Through their substantial influence, these pioneering people have left a permanent, positive and LGBTQ+ welcoming legacy on L.A.'s diverse and inclusive culture, political climate and sense of community. 
---------------
Los Angeles Tourism is the ultimate resource for where to stay, play, shop and meet throughout the L.A. area, from Hollywood and Downtown to the Valley, Westside and Beach Cities. For more information, visit discoverlosangeles.com/business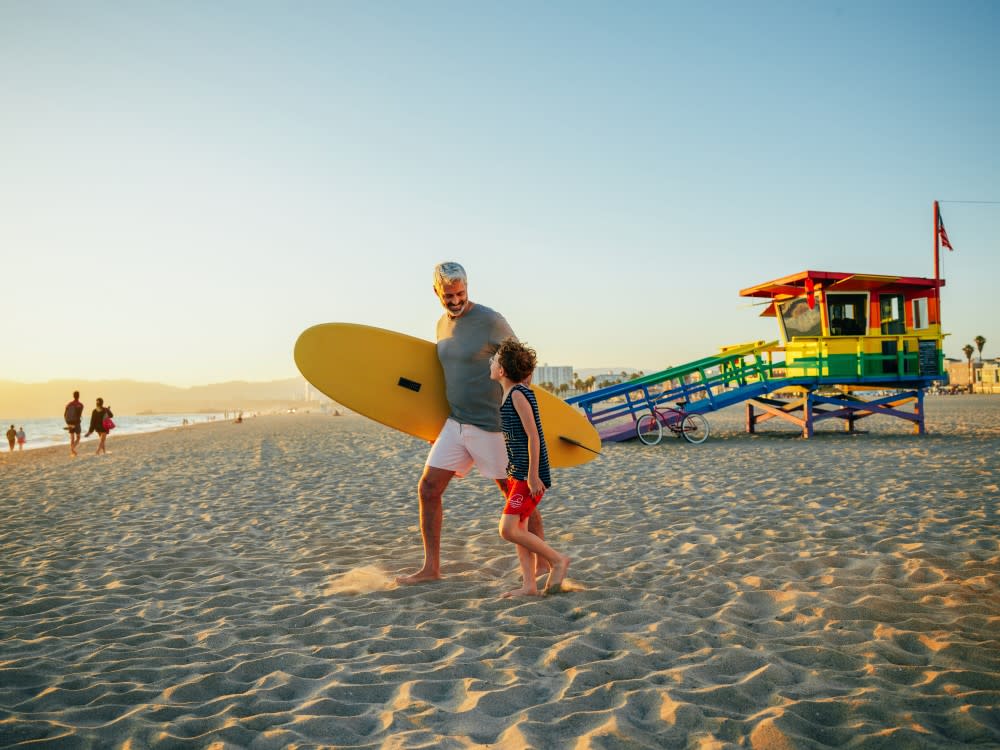 About the Author
Rachel Covello is an award-winning speaker, writer, diversity marketing consultant, and photographer. She was the Founder of LGBT Equality Alliance, a Pennsylvania nonprofit organization, and is currently the CEO of OUTCOAST, an online LGBTQ travel website marketing the Gulf Coast of Florida as an LGBTQ-inclusive place to VISIT, CELEBRATE, and LIVE. Rachel is also an avid event photographer and has captured photos for LGBT organizations around the world, including the IGLTA. To follow Rachel's adventures, follow her on instagram at @rachelcovello or at @outcoastfl