Get Ready for an Incredible Voyage
Network with LGBTQ+ Professionals and Enjoy Exciting Entertainment, Tasty Drinks and Delicious Food.
This annual fundraiser event, known as Voyage, held each year in conjunction with the IGLTA Global Convention, is coming to Milan, Italy on 27 October 2022. By attending you will help raise funds to support global LGBTQ+ education, research and the next generation of industry leaders. Your ticket includes admission, entertainment, open bar and heavy hors d'oeuvres.
It's one of the most exciting, important and eagerly anticipated events at every IGLTA Global Convention. This year, Voyage is presented by Osaka Convention & Tourism Bureau with support from Official Sponsor Visit West Hollywood. Thanks to the generosity of our sponsors, 100% of the funds raised at Voyage will benefit the IGLTA Foundation. The event includes a fun and exciting masquerade theme and is located at the Rosa Grand Milano, in the city center just next to the Duomo.

Voyage supports the invaluable work of The IGLTA Foundation, founded in 2012 as IGLTA's 501(c)3 public charity subsidiary to support initiatives to advance LGBTQ+ travel around the globe.  The IGLTA Foundation empowers LGBTQ+ welcoming travel businesses globally through leadership, research and education. 
Part of the Tourism Industry? Join us in Milan for the 2022 IGLTA Global Convention
Each year IGLTA hosts a Global Convention attracting hundreds of tourism professionals. Our convention is not only the largest of its kind, but it is also the longest-running. The convention is the world's premier educational and networking event for LGBTQ+ tourism professionals. The 38th edition of the conference will connect LGBTQ+ welcoming travel and tourism suppliers and buyers through its hosted buyer and scheduled appointment program, numerous educational workshops and networking receptions.  For more information about our convention, visit our dedicated convention website.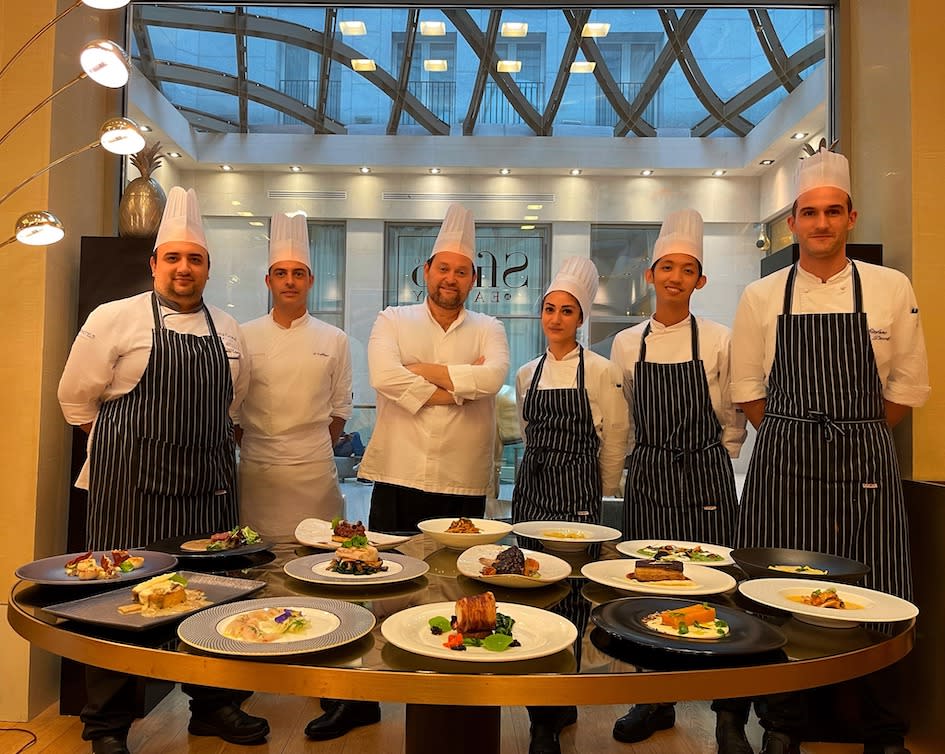 Join us at the Rosa Grand Milano and network with LGBTQ+ professionals and enjoy exciting entertainment and an open bar with tasty drinks and delicious food. Ticket prices start at US$100 per person, and thanks to our sponsors, 100% of the ticket sales support LGBTQ+ tourism development around the world, in the places that need it the most.
Sign Up for More Information
Enter Your Contact Details Below for a Chance to Win 2x Free Voyage Tickets plus a US$500 Flight Credit
By signing up below you'll be entered into a drawing for a chance to win two free Voyage tickets valued at US$100 each plus a US$500 flight credit to use for Milan or any other personal trip . The winner of the drawing will be selected on 12 October 2022 . If you're selected as the winner and have already purchased a ticket, we will reimburse you for your purchase.