By Bill Malcolm
Barcelona, Spain (and specifically the Eixample gay neighborhood) are perfect for a vacation. Restaurants, bars, transit, and more are within steps of each other and you can even walk to some of the main attractions. Stay at the Axel Hotel and enjoy the nightly events at the Sky Bar, make new friends at breakfast, work out at the huge gym, and more. Axel is an LGBTQ+ hotel chain with hotels all over Europe and in Miami Beach. However, everyone is welcome there. Their motto is "we are hetero friendly." Staff is very helpful with travel tips and things to do.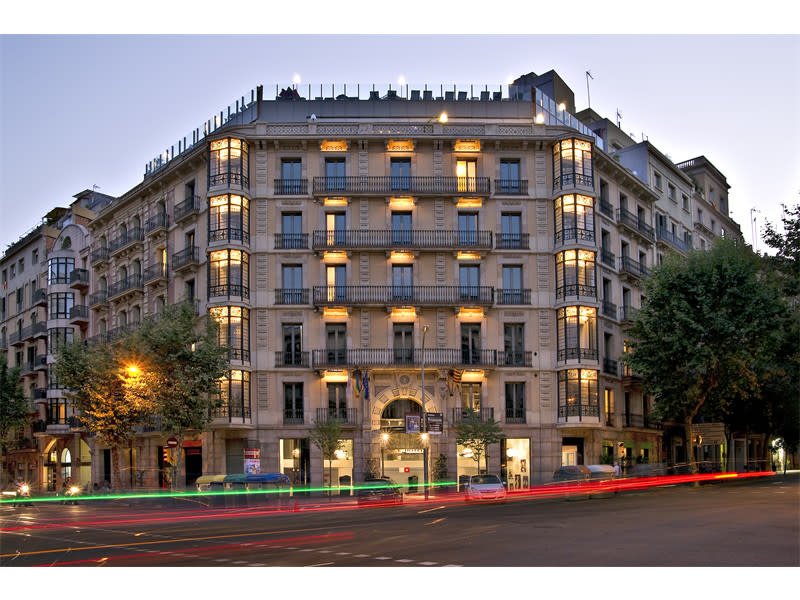 Barcelona is an LGBTQ+ city paradise at bargain prices. Its architecture is stunning. The people are well dressed, with interesting haircuts (very short on the side).
With the euro at par with the US dollar, drinks at a bar are just 5 euros. Enjoy a fancy meal with wine for under US$25. Get the special 5-day transit pass for just US$20 (including from the airport).
Barcelona remined me of a big city version of Puerto Vallarta or LA with better transit.
The people are friendly, but you will have to adjust to their hours. Nothing is open before 9am on weekends—even for coffee. Take a nap between 2 and 5pm. Enjoy dinner at 8pm or later. The food is great and of all types. Lots of empandas. And the bars don't close until 3am or later. They are indeed night owls.
WHAT TO DO
Enjoy the historic but still unfinished church, La Sagrada Família. You can walk from the hotel and stop at the Gaudi house (Casa Batallo Gaudi) along the way.
Grab lunch at the St. Joseph's marketplace also known as La Boqueria. It has 300 food stands and is located in the historic Las Ramblas  The market dates to 1840 and its origins date back to the 13th century. Try the fresh fruit juices.
Head up to the city mountain park (Parc Montjuic) for city views and enjoy the botanical garden, which features Mediterranean plants from around the world. Barcelona has a Mediterranean climate similar to California, Chile, and Australia.
Walk around the Arc de Triomphe and nearby park, Parc de la Citudella.
Go to the clothing optional (and very queer) beach, Playa de la Mar Bella.
NIGHTLIFE
There are lots of clubs and bars in L'Eixample just steps from the hotel. Try the nearby Dmen's, Gin Bar, the Boxer Café, and more. Dance the night away at the Safari. The bar on the 7th floor of the Axel Hotel (Sky Bar) has a rooftop balcony and events almost every night. Try the cava for just 5 euros. They also have a bar next to the rooftop pool on the 8th floor during the day. Both are a lot of fun.
WHAT TO EAT
I enjoyed the empanadas, which are seemingly everywhere. The cava is very refreshing, not to mention the sangria. And of course, Barcelona is famous for its tapas. The Spanish omelet at La Cova de La Mari (across the street from the hotel) is very good. Ask for a café colletta (coffee with milk) or have a Café Americano or a double espresso.
GETTING THERE
American Airlines rerouted me onto Iberia Airlines by Level, a budget carrier that has great food (Indian beef stew) and great service but uncomfortable seats. I spread out to sleep in the nearby unoccupied seats as the plane was not that full. Fares are very low too. The way home I took American Airlines, which had great service and offered free wine and beer, a delicious lunch followed by British ice cream, and then a pizza-type sandwich. Service was great and the plane was on time. Their terminal 8 at JFK in NYC is new and very nice. However, Kennedy suffers from long TSA lines so leave plenty of time for your connection.
I also took easyJet from Barcelona to Milan. easyJet is Europe's equivalent to Southwest Airlines or Spirit Airlines. Fares are cheap but they charge for everything, and service was so so.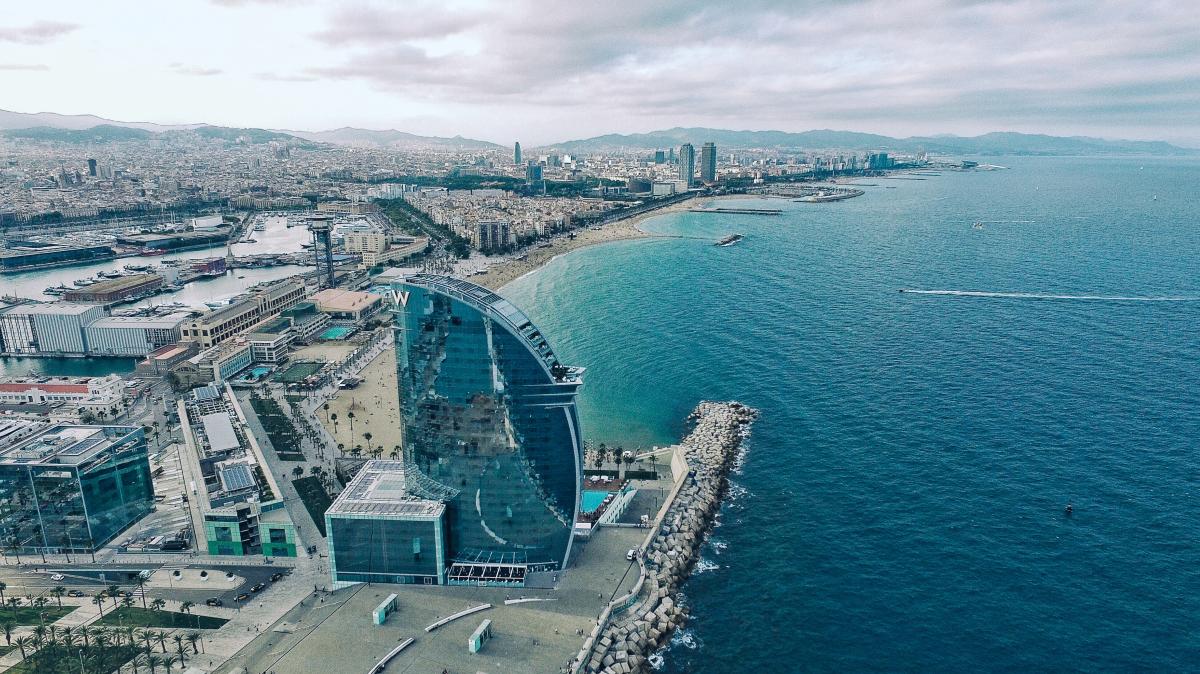 GETTING AROUND
Take the Metro line 9 Sud (South) from the airport and buy a 5-day pass for just US$20 (including from airport). Then take a short bus ride to the hotel. They also have street cars and buses. The pass is good on all of them.
TRAVEL TIPS
Pick up a copy of the LGBTI Barcelona official gay map published by the city at the airport metro station or read it online at visitbarcelona.com. It even includes listings for "bars fetish" and "cruising/dark rooms." This is one LGBTQ+ friendly city.
Pick up some gazpacho or snacks at the nearby Jespac Market. They also have an Aldi close by the hotel. You can grab great local food to go (cheeses, yogurt, fruit, and more) for a quick and affordable bite.
Buy a converter for your cell phone charger as Europe is on a different electric voltage. Just 5 euros.
Get euros out of an ATM. Banks don't convert US dollars. Or use your credit card for everything.
You will want to return to Barcelona, and this is only a sampling of the many things to do in this great city. It's arguably the most LGBTQ+ friendly city in the world and it's very walkable. And affordable for all.
Bill Malcolm is North America's only syndicated value LGTBQ+ syndicated travel columnist whose column appears or has appeared in publications in Chicago, Washington, Los Angeles, Seattle, Toronto, Fort Lauderdale, Charlotte, Atlanta, Dallas, and other cities