This article is part of a Delta Air Lines, seven-city series featuring Seoul, São Paulo, London, New York City, Seattle, Los Angeles and Buenos Aires. Delta flies to all seven destinations from its major US hubs. Click here to book a flight.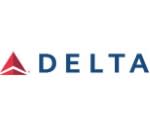 ---
Brazil is packed with friendly people, gorgeous beaches, booming clubs and delicious food. In a country filled with beautiful cities, São Paulo manages to stay ahead of the crowd. One of the coolest things about Brazil is the blend of cultures that have merged to create modern-day Brazilians. In São Paulo you'll find a taste of Japanese, Italian, Spanish, Arabic, and Afro-Brazilian cultures. Like many major metropolitan cities around the world, they've embraced the influences of other places while still retaining their distinctly Brazilian roots. São Paulo happens to have one of the largest LGBTQ+ communities in the world, making for a great LGBTQ+ visit. 
Transportation 
São Paulo has two airports but most people traveling from outside the country will arrive at São Paulo-Guarulhos International Airport. It's a bit outside the city, and the car ride to the city could take 45 minutes to 2 hours depending on the time of day. Passengers arriving from domestic flights will land in Congonhas/São Paulo Airport which is about 20 minutes from the city center. 
Once you arrive in the city, there are various transportation options but the subway system, cabs and Uber are your best options. Uber is good because it eliminates the need for cash and haggling, and there's less language barrier.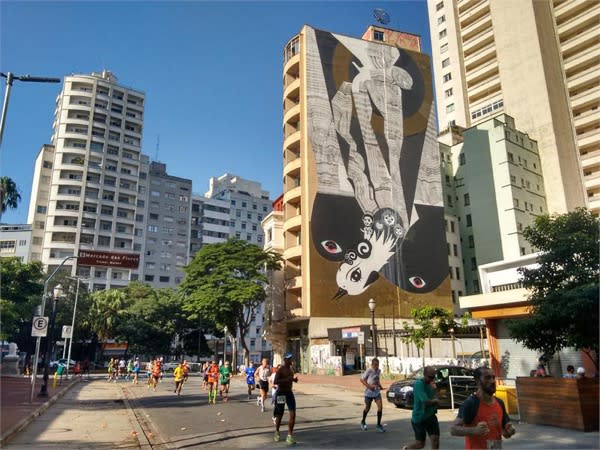 Accommodations
São Paulo is a huge city with a variety of accommodation options for travelers. Some of the best accommodations in São Paulo are close to restaurants, bars and shopping. Jardim Paulista is a trendy neighborhood known for its shopping and cafe options. Bela Vista is another great option for travelers interested in exploring some of São Paulo's cultural institutions like nearby museums and theaters. In São Paulo you can find accommodations at every price point but many of the luxury properties are a great value for the money. Check out all the LGBTQ-friendly hotel options in São Paulo on the IGLTA website.
Foods & Drinks to Try
Try a Brahma, a traditional Brazilian beer that locals adore. If you prefer cocktails, try a classic Caipirinha, which is made with cachaça (a liquor made from fermented sugarcane), lime juice and sugar.
As for food, you have to try Moqueca, a fish stew with Afro-Caribbean origins from the Bahia region of Brazil. It's made with fish, veggies, palm oil, peppers and coconut milk. You'll find it served with rice and farofa. It has a subtle sweet spiciness that's unlike anything else.
If you're looking for an LGBTQ+ experience, have lunch at Castro Burger. The campy vibes are subtle but fun. The logo is an equal sign, they have a giant mural on the ceiling of pop divas and an altar featuring Laverne Cox as a patron saint. The giant burgers are incredible and the creative fries are even more delicious. Try the Mission Burger and definitely get a side of rosemary garlic fries.
What to See
The the Museu de Arte de São Paulo is a great place to start your exploration. The massive collection of over 7,000 pieces will help give visitors a foundation in Brazilian culture through the lens of Brazil's creators. Once you've had your fill at the museum, head to the Municipal Market to get your fill of the local street food. With nearly 13,000 square meters of vendors you'll definitely find a tasty treat or five. Enjoy all the stalls of snacks, food, and crafts while picking out a souvenir or two. After lunch, head to Beco do Batman to stretch your legs and enjoy the street art district. Brazil is home to some of the most famous street artists in the world; you never know who you'll spot working their magic on the walls of Beco Do Batman.
LGBTQ+ Experience
Brazil has a very mixed history with LGBTQ+ people. While São Paulo is one of the most LGBTQ-friendly areas of Brazil, there is a serious issue with femicide and anti-LGBTQ+ hate crimes around the country. The general attitude towards LGBTQ+ people in São Paulo is mostly indifference. But keep in mind, São Paulo also has one of the most thriving LGBTQ+ scenes in the world with nightlife options for lesbians and gay men.
You'll also find a variety of cultural options for LGBTQ+ folks visiting São Paulo like the Museu da Diversidade Sexual. It's home to a small exhibition space dedicated to LGBTQ+ history within one of the main subway stations in São Paulo. The space is frequently updated with new visual arts exhibits and features artists, scholars and performers from the LGBTQ+ community during events.
---
Meg Cale is an LGBTQ+ travel advocate and community educator. Meg and her wife Lindsay run the number one lesbian travel blog, DopesontheRoad.com. Meg's LGBTQ+ subject matter expertise has been featured in the New York Times, Condé Nast Traveler, Cosmopolitan Magazine, Go Magazine, Out Traveler, Gay Star News, Buzzfeed, Matador Network, Elite Daily, Korea Observer, and India's The Quint. Her passion lives at the intersection of travel, queer culture, and new media. Follow her on Instagram or Twitter @MegCale. Photo credits: Visite São Paulo