By Brandon Schultz
This article was originally published on EDGE Media Network
The most LGBTQ+-welcoming nation in Southeast Asia, Thailand's indefatigable hospitality combines with its abundance of natural splendor, internationally beloved cuisine, and rich culture to provide a destination irresistible to world travelers, especially those among the LGBTQ+ community.
While Bangkok is home to the country's largest LGBTQ+ population and is the epicenter of national nightlife, the southern island of Phuket is no stranger to cabarets, nightclubs, and Thailand's infamous ladyboys, and it comes with the added appeal of world-class resorts sprinkled about the province's unrivaled beaches. It's here that the most romantic of Southeast Asian escapes are found, and that ambiance of amour certainly extends to LGBTQ+ couples. Hold hands on the street and share intimate dinners for two in Phuket, which offers far more than the raucous nightlife that made it famous. As the pandemic loosens its grip on the Land of Smiles, there's a host of romantic experiences beyond the clubs awaiting your visit. Whether you're planning a honeymoon or a well-deserved reentry to world travel in 2022, here's where to sample some of Phuket's supreme spots for LGBTQ+ romance.
LOGISTICALLY SPEAKING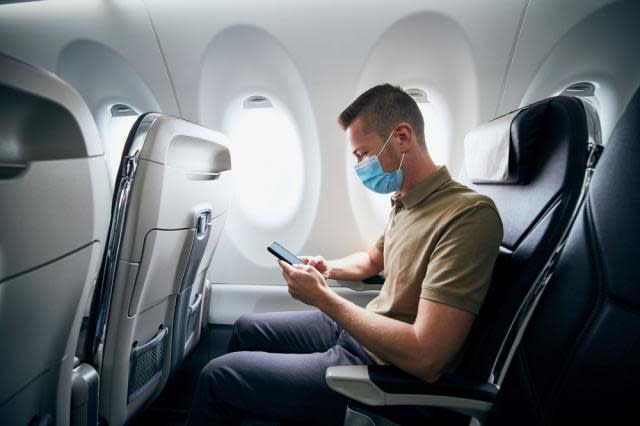 Source: Getty Images
Though some reports point to signs of post-pandemic life in certain parts of the world, we're not there yet. Still, Thailand has recently been able to relax its entry requirements with the return of the Test & Go program, requiring just a negative PCR result to apply for the Thailand Pass in advance, and an additional negative PCR test result on landing at the airport.
YOUR PRIVATE PARADISE
COMO Point Yamu  (Source: COMO Point Yamu)
Among the most important decisions, you'll make for a romantic visit to Thailand is where to stay. And with the ever-increasing number of idyllic resorts popping up, this can be a daunting one. At the southern tip of Cape Yamu in Thalang, COMO Point Yamu overlooks Phang Nga Bay in the Andaman Sea, offering eye-popping vistas from each hotel room. For romantic privacy, reserve a private villa. Here, breakfast in bed is only bested by sharing morning coffee by your personal infinity pool with panoramic views. Book a couples' treatment at COMO Shambala to rebalance together, and choose between Thai and Italian specialties at the property's restaurants for cozy nights in when not venturing out into the city. 

The buzziest luxury resort in town is the brand-new V Villas Phuket, strategically built into the hillside overlooking Ao Yon Bay. Book one of 19 pool villas here and you'll encounter indoor-outdoor living space with sliding glass walls that all but disappear; enormous bathroom suites outfitted with Hermès amenities and elevated soaking tubs for two (bubble bath provided); and, of course, discrete plunge pools with lushly landscaped surroundings. The property is also home to Phuket's highest luxury rooftop bar, the swanky AKOYA Star Lounge, with uninterrupted views of fiery sunsets all but guaranteed. 
SAVOR THE FLAVORS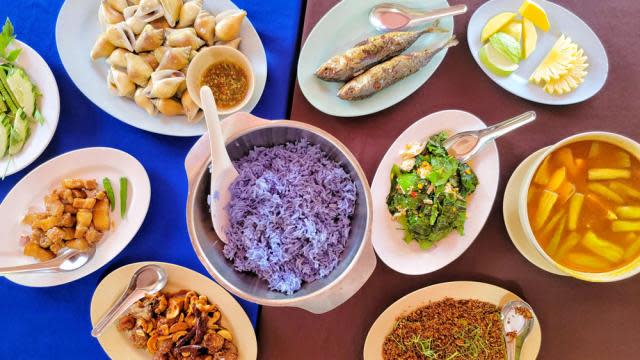 A sample of the cuisine at Mor Mu Dong  (Source: Mor Mu Dong)
With just over 25 countries included in Michelin guides, Thailand's mere inclusion in the elite clique speaks volumes. Find your way to Mor Mu Dong along the canal in Chalong to discover why Michelin rated this humble restaurant a Bib Gourmand, but don't expect the ubiquitous tourists (or English) you'll find elsewhere. The picture menu of Southern Thai will be your salvation here; look for the crispy pork belly, the salted-crusted steamed fish, and the butterfly pea rice. As always in traditional Thai restaurants, order several of the small plates and share. For a more styled ambiance, take a seat at the dramatic red tables of Toh-Daeng in a restored 1936 estate now converted to the Baan Ar-Jor Museum, which tells the story of the influential tin mining family that once lived here (it's still run by descendants). Also a Bib Gourmand, "ar-jor" refers to the great-grandparents whose recipes and history influence the dishes served today. 

Both Day and Night of Phuket and Sriwara Bistro & Café offer more modern and upscale presentations of Thai cuisine in central locations on Phuket. And Suay Contemporary Thai offers whimsical interiors and a romantic courtyard, along with a Thai fusion menu from Iron Chef Thailand's Tammasak (Noi) Chootong, three times awarded Michelin Plate designation. For something truly special, albeit not particularly Thai, head to Jampa Restaurant at the Tri Vananda wellness facility's Community House, where the property's organic farm (which you can tour) helps supply the stunning presentation of zero-waste plates that change daily, helmed by Chef Rick Dingen, winner of Iron Chef Thailand 2020, who adds to the growing voices leading Thailand toward more sustainable tourism.
ESSENTIAL EXPLORATION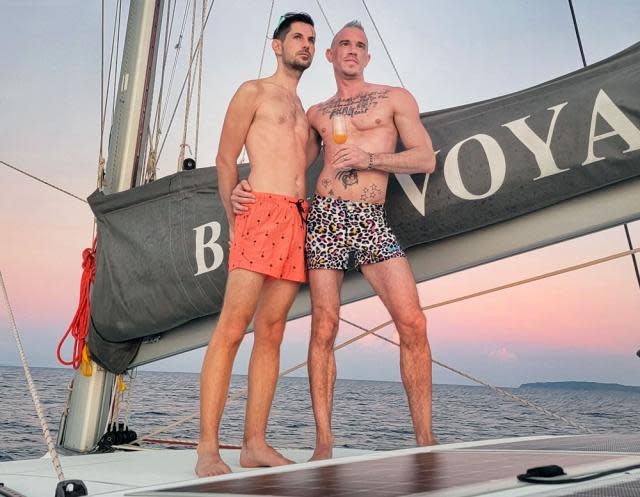 (Source: @thebrandonalexandr)
If elephants are on your Thai bucket list (and they should be), you'll want to spend some time at Green Elephant Sanctuary, where elephants are rescued from the riding trade and treated to leisurely lives of jungle exploration, pampering, 24-hour medical care, and the freedom to choose when to entertain visitors. An experience here includes meet-and-greets where you'll feed sugarcane to your favorite elephants before providing them with a hands-on mud massage, rinsing them in a pond, and scrubbing them down in a mammoth outdoor shower. 

To pick up some new skills and take the local flavors home with you, consider a cooking class at Blue Elephant, where royal Thai cuisine is taught in the sumptuous surroundings of the former governor's mansion in historic Phuket Town. Scour the nearby market for the day's ingredients, learn to prepare an entire meal, then enjoy it in the award-winning restaurant onsite. 

Don't come all this way without taking advantage of the breathtaking beaches of Phuket. For maximum romance, book a private yacht cruise with Blue Voyage Thailand to take to the sea in serious style, island-hopping and beach bumming the day away as your personal crew serves tropical cocktails and a spread of sublime snacks in some of the region's most picturesque locales. If you have a special question to pop to your other half on this vacation, sunset aboard a Blue Voyage yacht is your moment. 

Finally, don't miss the dazzling historic and cultural sights of Phuket while you're here. In addition to navigating your way to must-sees like Phuket Big Buddha and the temple complex of Wat Chalong, a private tour organized by services like Trikaya can be curated around your personal curiosities to include any of the above throughout your entire Thai experience, and this service focuses on special-interest travel, including LGBTQ+ travelers looking for the most romantic itinerary in one of the world's dreamiest destinations.