YOUR GUIDE TO THE NEIGHBORHOODS OF LOUISVILLE, THE AUSTIN OF THE SOUTH
By Bill Malcolm
There are few places left in America that have a unique regional feel. Louisville, Kentucky, founded in 1778, is one of them. It is an amazing city of independent neighborhoods.
There is so much to do: walk through Old Louisville to enjoy the collection of old homes, shop in Nulu (the new urban hipster 'hood just east of downtown), enjoy the independent shops and restaurants (and new local hotel) in the Highlands along Bardstown Road, and experience 4th Street downtown.
The city is very LGBTQ+ friendly and reportedly has not one but two Pride events each year.
Foodies will love the unique pan-Southern cuisine—lots of fried chicken and bourbon to wash it down. Here is a rundown of what to do in each of the many very unique (and tragically hip) neighborhoods:
The Highlands: Weird, Independent, and Proud
This hip, swanky (and LGBTQ+ friendly) neighborhood is full of unique local shops and restaurants. Bardstown Road is the main thoroughfare.
Frederick Law Olmstead of Central Park fame in New York designed a system of parks and byways in Louisville. Olmstead-designed Cherokee Park is a must, with miles of hiking and scenery. Nearby is Taylor Park, another Olmstead treasure.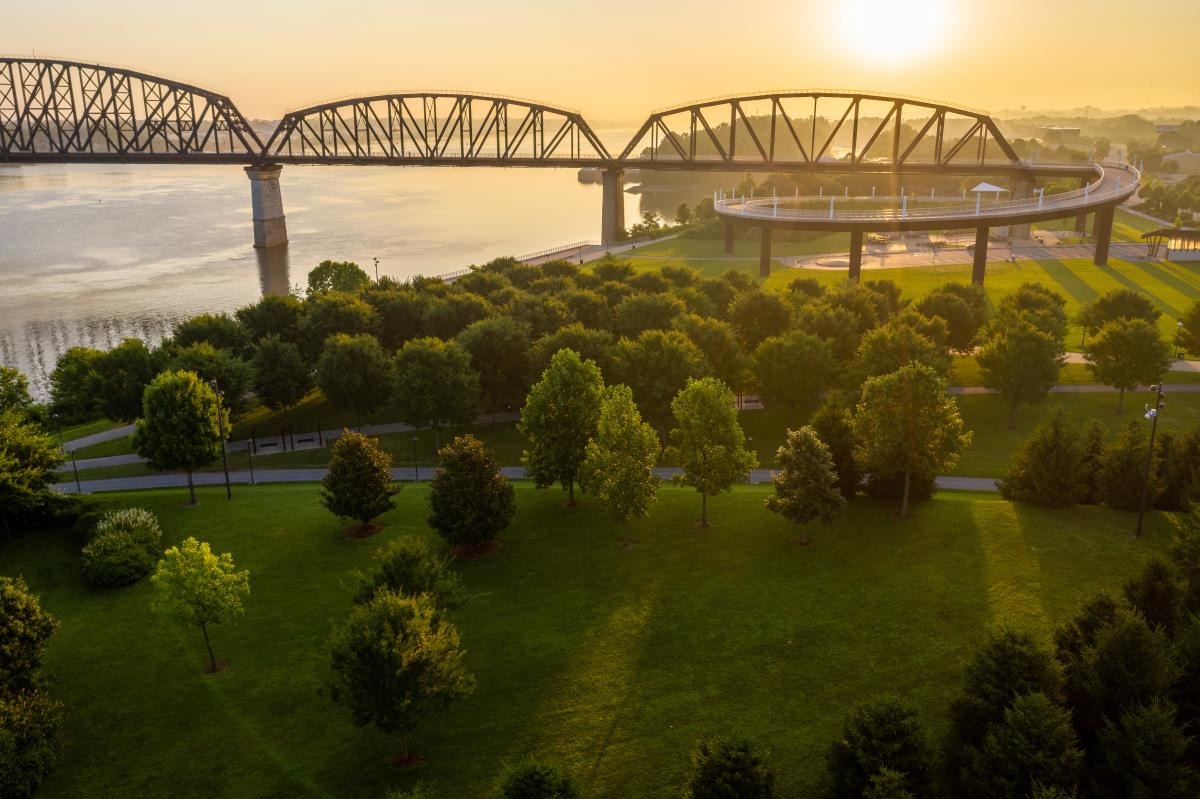 Try the coffee at Heine Brothers, the local coffee chain.
The fabulous Carmichael's Books, one of the last great independent bookstores left in the country, is another star of Bardstown Road.
The Bellwether Hotel in the Highlight just opened in September 2021 in a recycled police precinct headquarters and telephone switching station. The is the only hotel in the Highlands. You can walk to three of the four LGBTQ+ bars and experience the great nearby restaurants. Enjoy free Netflix streaming in your room and complimentary Heine Brothers coffee. You won't need a car if you stay here as you can walk to all the neighborhood attractions.
The closely grouped LGBTQ+ bars on Bardstown Road include Big Bar (1202 Bardstown Road), which features the best happy hour; Chill Bar (1117 Bardstown), which has karaoke and great music; and the Nowhere Bar (1133 Bardstown Road).
Nulu
Unique shops in this new hipster hangout include Blowfish (gender-neutral clothing) and Woman-Owned Wallet as well as the Macaroon Bar for a cookie treat.
Enjoy an arepa (a Venezuelan pocket sandwich) at Senora Arepas. Next to it is LaBodeuita which features Cuban fare.
Angel's Envy Distillery is another must featuring artesian premium whiskey. They also give tours.
Butchertown
Shop at Butchertown Market, which features local crafts, antiques, home furnishings, and $1 mimosas.
Dance the night away at The Play Dance Bar, a Louisville staple that features three drag shows on Saturday nights plus a nightclub.
Tour or eat at Cooper and Kings, a brandy distillery. Yes, in addition to bourbon distilleries they have a brandy distillery with a rooftop bar and restaurant.
Old Louisville
This historic preservation district boasts a wide variety of building styles constructed between 1880 and 1905. With 1,400 old houses in 45 square blocks, it's a treasure of U.S. residential architecture. Book a tour at lousivllehistorictours.com.
Logan Street Market is Louisville's public urban market and another hipster hangout full of unique shops.
Downtown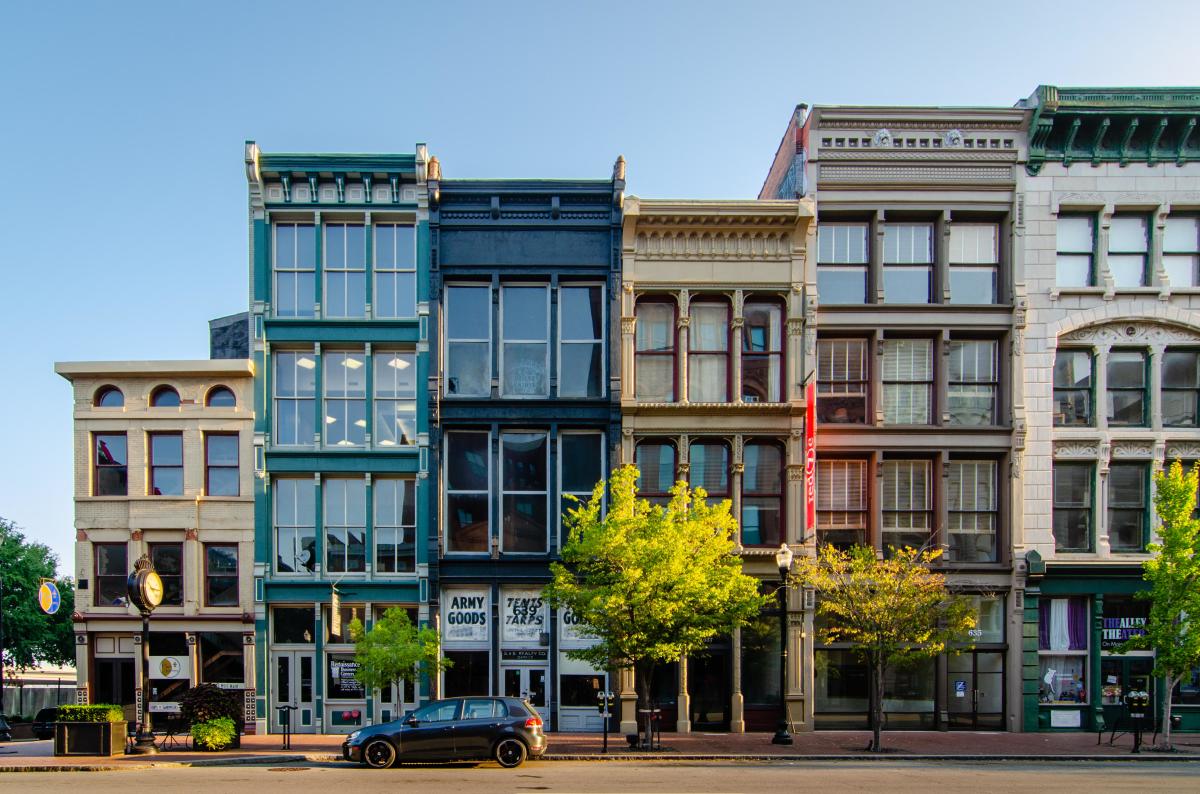 Enjoy a museum in a hotel at Museum 21c Hotel. Very LGBTQ+ welcoming, this arts-oriented hotel is tops.
I also stayed at the fabulous new Omni, which has hints of city history in this luxurious hotel.
Getting there
Just a 5-hour drive from Chicago, or it's easy to connect via flights from Chicago's Midway or O'Hare.
Other tips
Lots of local fares, including their own ginger ale, Ale8, which packs a punch and is a must.  The Hot Brown sandwich (Mornay sauce over turkey on Texas Toast) is not for those on a diet. Did I mention the Old Fashioned and bourbon selections? I like Marker's Mark. 
For more information
GotoLouisville.com has all you need to plan your trip.LouisvillePride.com has the latest on the upcoming prides. LEO Weekly is the independent newspaper (leoweekly.com) with all the latest happenings. It stands for the Louisville Eccentric Observer. You will be amazed at the local fare, which makes a trip to Bourbon City a great foodie adventure.
Bill Malcolm is the nation's only LGBTQ+ syndicated value travel columnist. Residing in Indianapolis, he travels with a focus on the local and value orientation. No resort fees. No ticket change fees. Takes transit. Special thanks to GoToLouisville and the Bellwether Hotel for their hospitality and travel tips. Image credits: GoToLouisville.