By: Paul Jones
Peru is an amazing land of huge contrasts from the desert coastline to the high Andes Mountains and beyond to the immensity of the Amazon Jungle. Peru may not be the most progressive country in South America when it comes to LGBTQ+ rights but it should not discourage you from travelling here. With a bit of cultural awareness, discretion and common sense, an LGBTQ+ traveler shouldn't face any challenges. The most common question we hear is from LGBTQ+ travellers is actually, "What are the must see and do destinations of Peru?" So, read on, to find the answer.
Machu Picchu
Machu Picchu is a core requirement of many but not all clients that visit Peru. Typically, this involves a trip of about 7 days; it can be done in as short a time as 4 days, but anything less increases the chances of issues with altitude. Many trips are built around Machu Picchu and examples would be 10 days Amazon & Machu Picchu, 10 days Machu Picchu & Lake Titicaca, 12 Days Machu Picchu, Amazon & Lake Titicaca and so forth with further destinations such as Colca Canyon, Kuelap/ Chachapoyas, Paracas etc.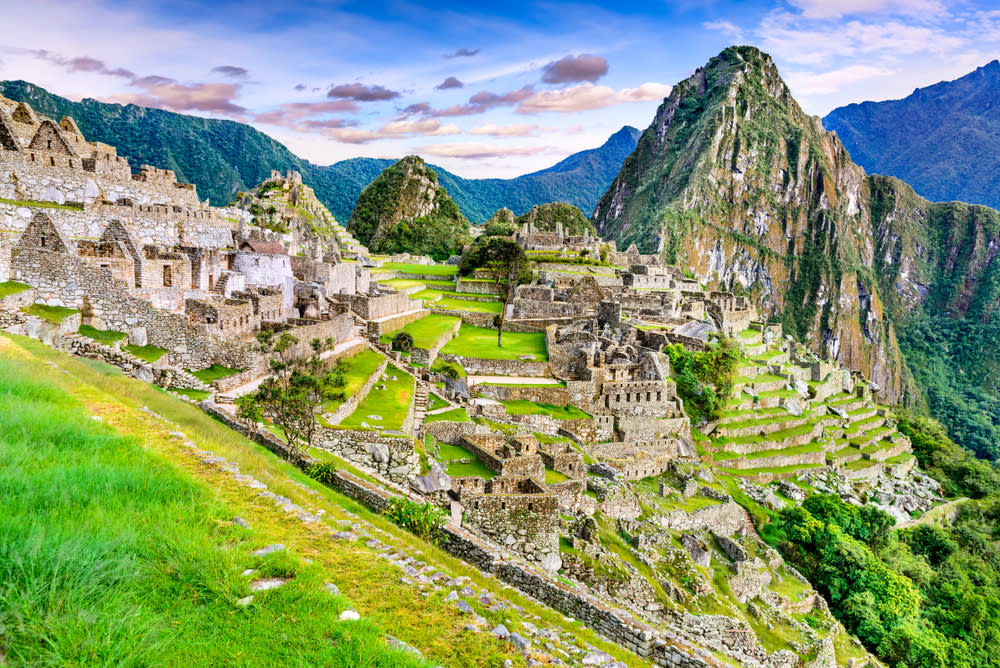 The Amazon Jungle
The Amazon jungle is a heavy contender for first choice on the best destinations to visit in Peru. It is utterly unique and one of the most bio-diverse places on the planet. In itself, it is an educational piece for all visitors in learning how the natural world lives and evolves. Any visit gives an insight to a world far removed from people and that is a rarefied exuberant feeling in today's modernity. Young or old, this place welcomes all to visit. When speaking of the Amazon Jungle there are multiple regions but the most popular region is Tambopata National Reserve and this is accessed with flights to Puerto Maldonado. At the other side of the country near Iquitos is Pacaya Samiria National Reserve. This region holds the option to take a luxury Amazon River Cruise or a jungle lodge stay.
Lake Titicaca
Lake Titicaca is the highest navigable lake in the world at 12,500 feet (3,800 m). It is a vast expanse set amid a barren altiplano landscape. The city of Puno is the main destination launching pad to the lake and can be reached by train, bus, air and road. The city itself is nondescript but it is the lake and a rich cultural heritage of the Aymara people that draws visitors to this region from across the globe.  It is a place you need to be careful in how you plan your visit. The usual route is down from Cusco and I love the train journeys of both the Titicaca Train (standard) and the salubrious Andean Explorer for a luxury option where you sleep overnight on the train. The Andean Explorer is worth every dime as a journey of a lifetime.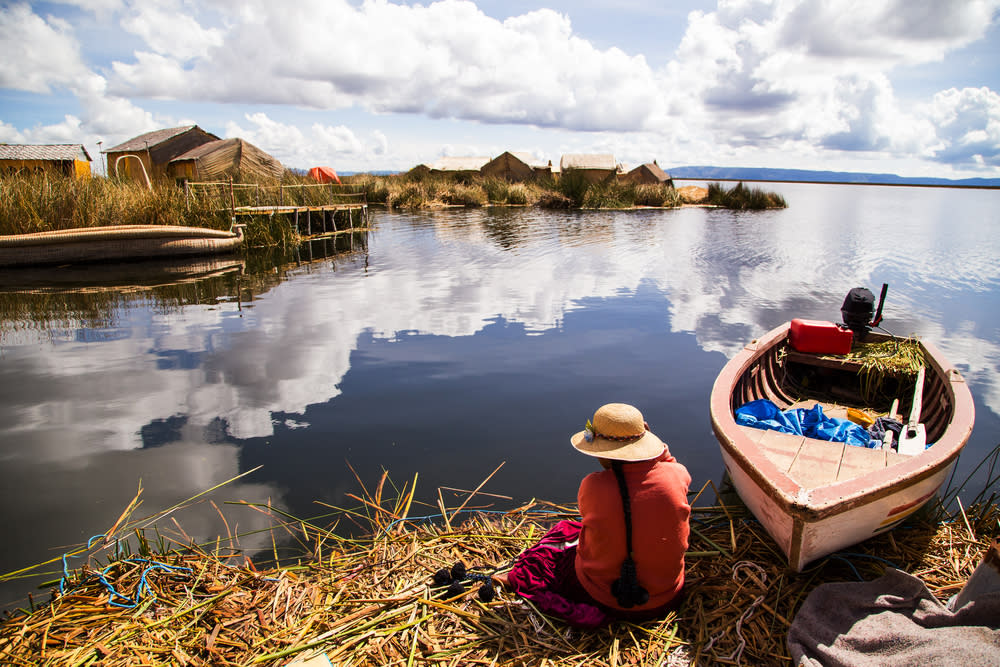 Cusco & Apurimac Canyon
Cusco, one of my favourite cities in the world. It is such a melange of old world and crazy Latin flair. The city itself is centered about beautiful Plaza de Armas dominated by the colonial-era cathedral. With a warren of cobble-lined streets, it is compact enough to just ramble around, visiting the local markets and people watching.  Within the town itself be sure to see Korikancha, Temple of the Sun, from the Inca period.
One the other side of the city lies the Apurimac Canyon, which is in a stunning secluded valley. Here we recommend you enjoy two or three days of whitewater rafting on a pristine river. The rafting on the Black Canyon here is Grade III/ 1V (suitable for novices) and in the Granite Canyon a step up to Grade IV/ V. I love how one catches one's breath for a night or two, comfortable tents, great food and beers all on a secluded pristine river beach. No Wi-Fi but a billion stars draped across a velvet sky. People in this setting converse without distraction and it can be a great way to reconnect with family and friends. This is rare in today's world.
As a diverse land Peru has so much to offer any visitor and one could spend months traversing these lands from the deserts of Lima to the vast jungle of the Amazon.
Originally from Bristol in the UK, I have lived in Cusco for the last 13 years and am married to a local Cusqueñan with a young family. I have been fortunate to travel extensively throughout Latin America in both a personal and professional capacity. From the Atlantic to the Pacific Ocean and from the Panama Canal to remote Cape Horn lie an immense diversity of lands and peoples. Its cultural bricolage can be vibrant, melancholy, colorful, exotic, gregarious but without exception passionate. With our local knowledge and expertise, we can work for you to create the perfect Latin American adventure. In fact, over the years Totally Latin America has planned thousands of trips for LGBTQ+ travellers.