I remember a story that we were told while growing up about the Europeans who came to our motherland in the search for colonization. They wandered and roamed our land like butterflies, or at least with little sense of direction. In amazement, our forefathers then referred to them as Mzungu. This Swahilli word is loosely translated as wanderer. Today we still refer to white people as Mzungu. But as they wandered on, they saw the wonder that is in Uganda. Little wonder, Winston Churchill described Uganda as "The pearl of Africa." This should have been the start of tourism in Uganda.
I never dreamt of showing up as a safari specialist, but the defining moment leading to my current love, was a school trip we took to western Uganda in the Queen Elizabeth National Park when I joined the wild life club. We were not wandering but this awakened the inner wanderer in me. Our first stop was at the equator, the imaginary line that divides the world into two parts—the Northern and Southern hemispheres. I stood at this point with one leg on either side of the line. It's amazing, how one becomes lighter while on this line. Here water runs down the drain clockwise in the Northern Hemisphere and counter clockwise in the Southern Hemisphere. The guide called it the Coriolis effect. I called it "equator magic." Then we were on our way to the Queen Elizabeth National Park, overnighting in the dorms. We saw elephants in the night by our camp.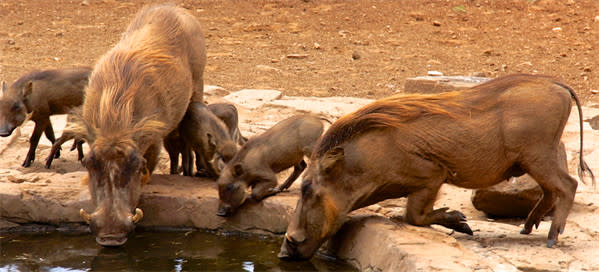 In the days that followed, we went to the katwe salt works to see how salt is mined, we took morning and evening game drives and a boat cruise on the Kazinga channel. Queen Elizabeth has a variety of flora and fauna and it's acknowledged to be a habitat for over 95 mammal species with about 612 species of birds. The various species have made it a unique park preferred by tourists. It has five levels of vegetation including bushy grassland, Acacia woodland, lakeshore or swamp vegetation and forest grassland. We saw wildlife such as cape buffalo, Uganda kob, waterbuck, warthog, lion, leopard, hyena, giant forest hog as well as elephants. Then it was time for us to return home. And this time, we took a train. This ride showed me the wonder of Uganda.
Our country is a land of contrasts. In half a day, you can drive from mist-shrouded volcanic mountains to hot, hazy savannah dappled with wildlife, to the serene undulating hills of tea plantations. You can see the lush but ordered giving way to tangled jungle and rain forests with the musical accompaniments of chaotic, cacophonous bird life. It indeed presents Africa in one small place. I realized promoting Uganda tourism starts with me. This formed my current opinion of our country and it was from this trip that I was determined to show Uganda to everyone willing to visit.
People are very friendly, welcoming and the food is awesome. I have since travelled the whole country to learn more so as to tell this story. I have indeed wandered this wonderland.  Up north, we have the Kidepo Valley National Park and Murchison Falls. This region is famous for exclusive lodges and the big five—lion, elephant, buffalo, rhino and leopard—which have long dominated the list of must-sees on a Ugandan safari. The mountain gorilla and chimpanzee that have increasingly become a "bucket list" item for many travelers to this part of Africa as here as well. The adventurers will want to try bungee jumping and white water rafting in Jinja, horseback riding and mountain climbing. The leisure seekers and honeymooners have the luxury of lazing away at the beaches of Lake Victoria, the world's largest tropical lake. Come on a safari here, because Uganda has it all!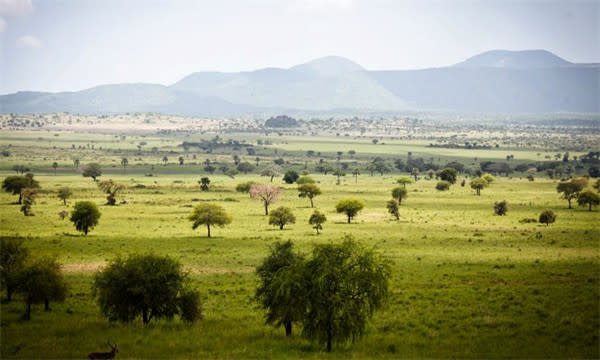 Special note to LGBTQ+ Visitors
We emphasize that LGBTQ+ travelers coming to Uganda with The Uganda Safari Chapter are safe and should have no second feelings about visiting. Our guides have been trained on this front and we choose our accommodations carefully as we ensure they are LGBTQ-friendly. The Uganda Tourist board, while responding to comments by The Economist's "pride and prejudice website" in 2014, insisted that "all out tourists are safe and welcome, and that all in all, Uganda accommodates all people. In fact, there is no record whatsoever of any LGBTQ+ tourist being arrested or harassed in Uganda."
For the record, The Uganda Safari Chapter, and indeed many in Uganda believe that being LGBTQ+ is a blessing, and it is something we are thankful for every single day. We are an LGBTQ-friendly entity and fully support the community. This is the only way we can all be free. Let's go on a safari!
Peter Mwanja
The writer is a director at The Uganda Safari Chapter.