Have you ever daydreamed about a place that has it all? Majestic mountains, breathtaking beaches, exhilarating cities, sublime flavors, and unforgettable people; that place exists! It's all in Colombia, and you too can immerse yourself in the exquisite experiences this beautiful country has to offer.
Admit it—for months you have been asking yourself: where will my next adventure begin? Do you remember the feel of golden sand under your toes and the joy of dancing to exotic new beats? The food, the coffee, the people, the Caribbean, they are calling to you...
Sophisticated you, meet exquisite Colombia.
As diverse travelers ourselves, we have curated a variety of outstanding and upscale luxury experiences to give you a taste of the things you can enjoy here while traveling just as you are.
Elevate your senses with exquisite Colombian flavors
From Afro-Caribbean and Arab influences to the abundance of native fruits, Colombia has unique flavors in each distinct region. Add even more spice to the culinary experience by merging the best of international cuisine with the exotic flavors of this tropical paradise. For an exquisite culinary expedition that you won't forget, these DiningOUT experiences in Medellín & Cartagena are a dream come true.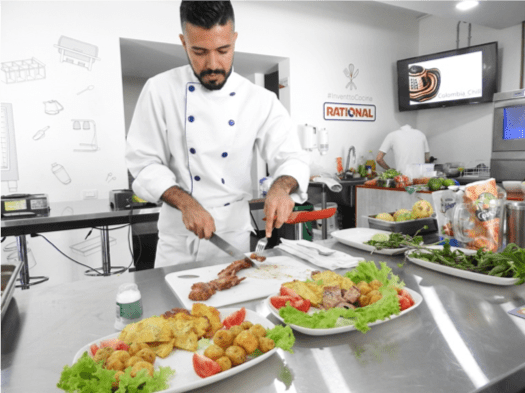 Our recommendation: If you enjoy a hands-on experience working with a wonderful mix of local ingredients, try a private CookingOUT experience with your very own chef. Not only will you cook side-by-side, you can also explore the local market and have a taste of the best local farmers' products.
You must try:  A DiningOUT private dinner planned just for you in a carefully chosen undisclosed location, where you will have the opportunity to mix and mingle with local community members, activists, and leaders.
Glamorous nightlife
Come on, shake your body, baby do the conga... Or the salsa? Colombia's major cities like Bogotá, Medellín, and Cali feature fantastic nightlife scenery that will have you dancing until you're happily exhausted.
Our recommendation: Start warming up your salsa moves with a private salsa lesson! It doesn't matter if you are a shy beginner or if you already own the dance floor, the instructor will adapt to your level and make the classes extra fun with something new to learn. Plus, you can pick between different salsa styles, such as Colombian salsa, international salsa styles, bachata (a slower, more intimate version of the salsa style), Latin traditional (merengue, bachata, vallenato, salsa), or Latin urban (champeta, salsa choke, reggaeton). All are carefully customized according to the needs of your inner dancer.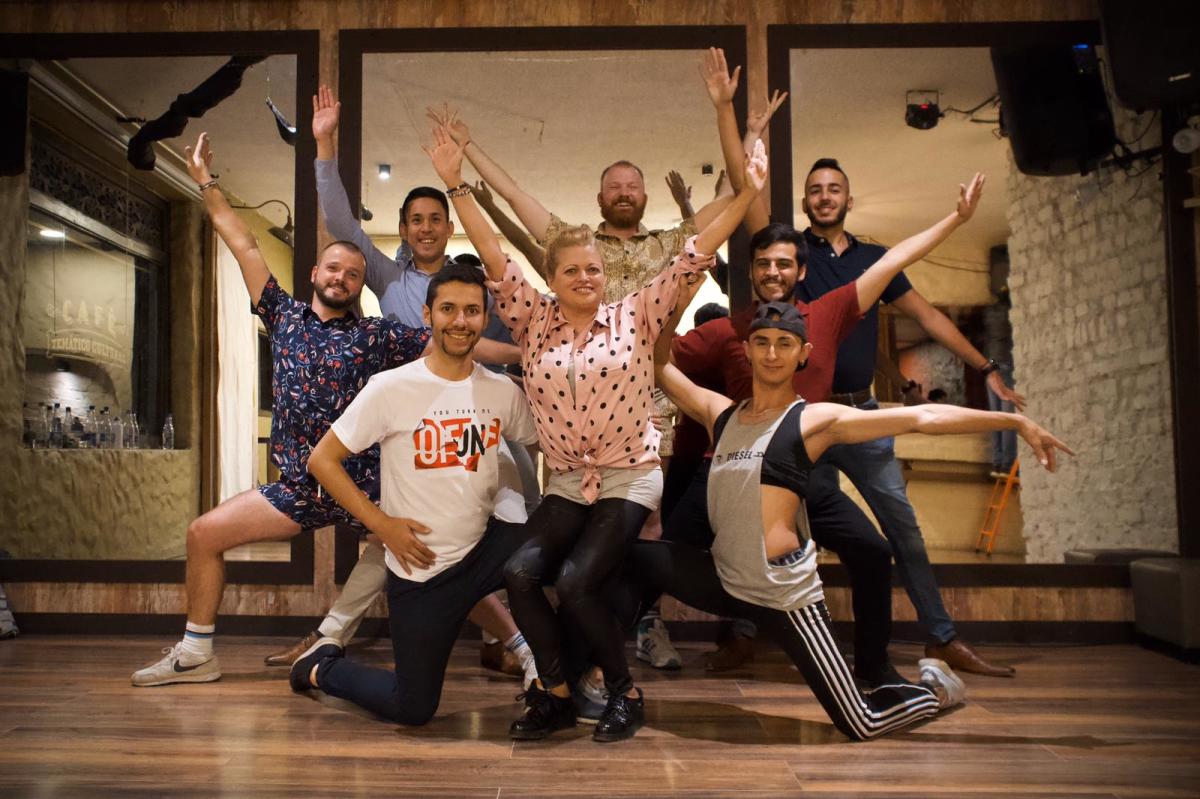 You must try: A night of partying in Bogotá where you will enjoy drinks as you visit three to five of the trending bars and discos in the city with VIP access (yes, this means no lines, table service, and free drinks!). Of course, this NightOUT would not be complete without a visit to Theatron! An icon of Bogota's LGBTQ+ party scene, it's the largest queer nightclub in Latin America, if not the world—taking up an entire block with 14 different club rooms spread out over five floors and accommodating 3,000 partiers.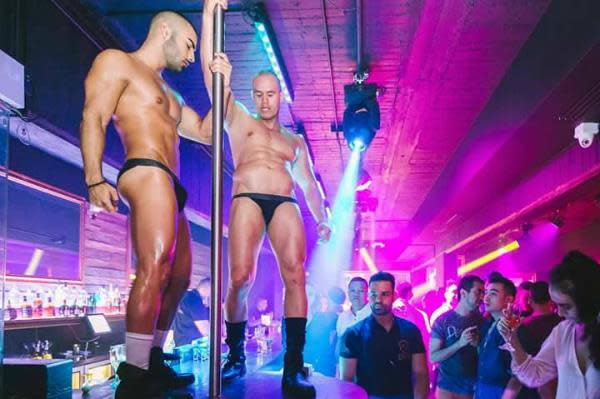 Experience luxurious, award-winning beach resorts
You either fall in love with Colombia, or in Colombia. In the tropical paradise of Cartagena and its islands, cupid's arrow will strike you with the fresh breeze of seaside air coupled with amazing OUTdoor adventures.
Our recommendation: If you're short on time, try a weekend getaway with experiences curated by diverse travelers like you. There are many activities to choose from, such as the Volcano Mud & mangrove experience, a hopping beach club, a night in an exclusive island retreat, or taking out a private boat to sail away with the sun.
You must try: Island hopping on a private boat
Taste the best coffee surrounded by natural wonders.
In Colombia, coffee is more than an energizing drink to start your day. It's an event, a tradition, a reason to take a break and have meaningful conversations. It's a childhood memory tattooed on the heart, remembering the afternoon coffee that Abuela used to make. As an important piece of our deep roots and culture, it is only natural that we create a next-level experience out of coffee.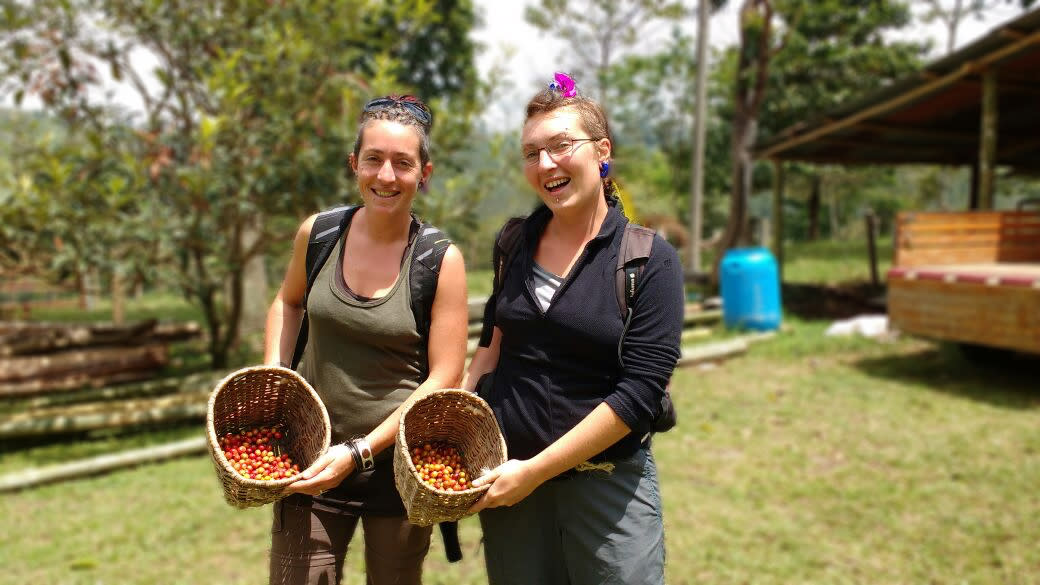 Our recommendation: Go hiking in the Cocora Valley and surround yourself with the tallest palm trees in the world. As the sun comes up, the clouds that devour these mountains will slowly reveal a breathtaking landscape filled with wax palms and beautiful forests. Enjoy this adventure while crossing over crystal-clear rivers and surrounding yourself with local wildlife. There is also the chance to see different species of hummingbirds flying around at Acaime, The House of the Hummingbirds.
You must try: If you're looking for a soothing and healing experience, you're going to love being pampered at the hot springs. Here you'll find 14 springs, ranging in temperature from 28° to 91° C (that's 82° to 198° F). You can spend the day bathing and exploring the surroundings, or even stay the night at this beautiful place. For those who would prefer a more thrilling adventure in Salento, try navigating the skies in a paraglider over Buena Vista. You'll be soaring over palm forests, gorges, and coffee farms in this UNESCO Cultural Heritage of Humanity site.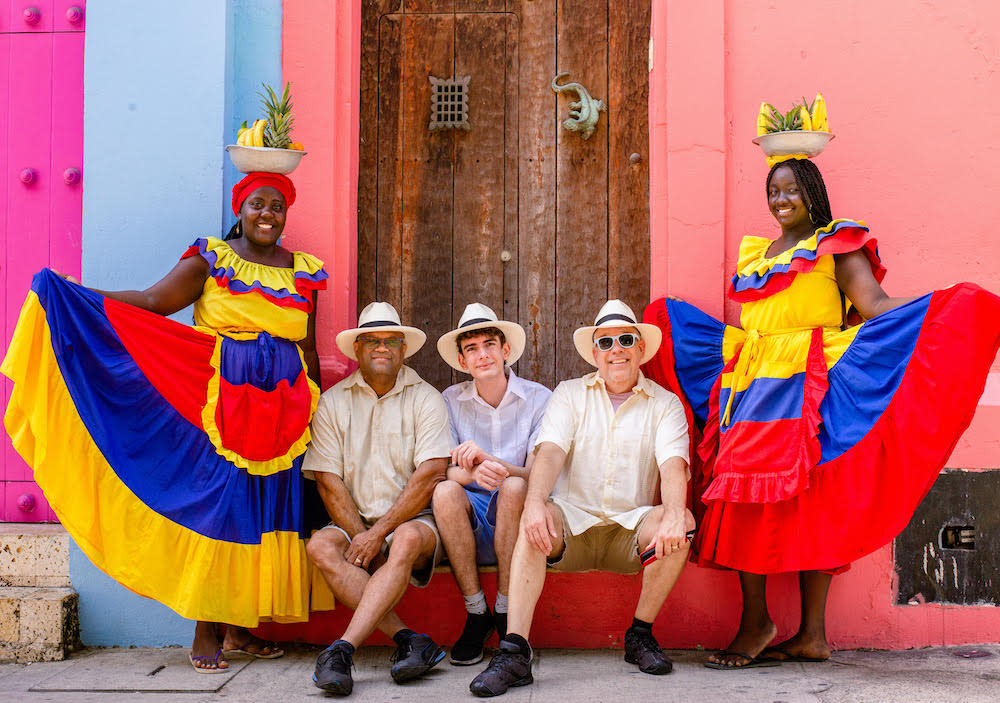 Travel safely with style and sophistication. Whether you're a shameless foodie, a luxury bon vivant, or a fearless adventure-seeker, our team of experts can create a one-of-a-kind experience for you. Because we understand that your sexuality doesn't define you, but it can change your travel experience, we have curated boutique cultural experiences for you. You can live your most authentic self while also enriching the well-being of local Colombian communities. For the magnificent experience, you deserve, travel well, travel with IGLTA Foundation Impact Award winner OUT in Colombia.
Featured image by Santiago Ortiz @santiagortizl for Proudly @proudlyweds