If you have never been, Savannah is known for its rich Southern history and charm. You will also find lots of unique architecture, natural beauty, historic spots, and amazing Southern eats—alligator anyone?
Here are the top 5 reasons why you should include Savannah in your vacation plans:
1. Fairy-tale Beauty
Savannah is filled with Spanish moss-draped oak trees lining the gorgeous cobblestone or brick streets. It is almost like a page out of a fairy tale and is totally Instagram-worthy! There are beautiful tree-filled squares throughout the city—most named in memory of a person or historical event. Lined with historic buildings, the views from the squares really transport you back in time. In the historic district, you will find 22 squares almost perfectly placed in a grid pattern. Each square is picturesque and has its own character, so make sure you explore a many as possible!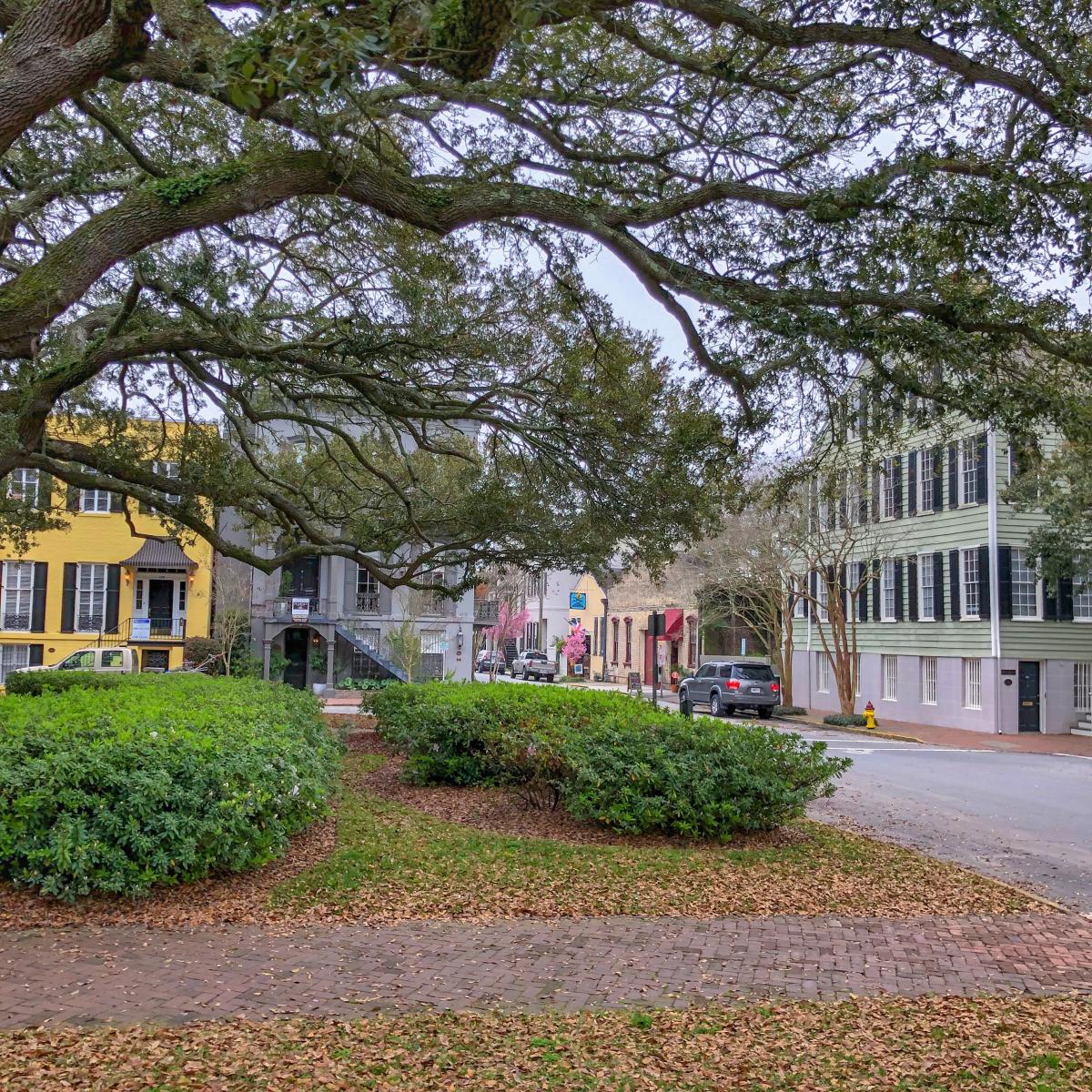 2. Food
Bring your appetite and stretchy pants! Most think of Charleston as the foodie destination in the South, but Savannah's growing food scene should not be missed. Savannah is home to so many great restaurants and mouthwatering Southern comfort food! There are a few Southern institutions that you must visit in Savannah, like Mrs. Wilkes' Dining Room, which is perfect for those looking for classic cooking in a home atmosphere. The Grey, which is set in a renovated Greyhound bus station from the 1930s, serves contemporary Southern dishes with a mix of global influences. Brunch is also a big thing in Savannah, and The Collins Quarter is the spot you need to be. This relatively new institution brings a bit of Melbourne to the South, serving up popular brunch items and inspired cocktails.
3. The Weather and Beaches
Leave your winter boots behind! Savannah has pretty warm weather even in the middle of winter. If you are coming from somewhere further north, you will appreciate the relatively balmy temps. All you need is a t-shirt and maybe a sweater—even in February. Tybee Island, also known as Savannah's Beach, is about 17 miles from the historic district of Savannah, making it the city's major weekend and summer beach getaway. Since the winter stays pretty mild throughout the year, you can even visit in October. 
4. The city is made for walking
Savannah is made for strolling. The city is relatively small and you can see most of it on foot.  Make sure you don't miss taking a walk down Jones Street as it is often called the prettiest street in Savannah. It is lined with large oak trees, charming homes, and brick-lined sidewalks and streets. Also, make your way down Bull Street past all the cute boutique shops to Forsyth Park. This 30-acre park is the ultimate gathering spot for Savannah's locals and visitors alike. Located near the middle of the park is the beautiful Forsyth Park fountain—one of Savannah's most well-known icons and most-photographed places in the city. Stroll down River Street, too, which is located by… surprise, the river—it is lined with cute restaurants and shops.
5. LGBTQ+ friendly
There is always a perception that the South is not LGBTQ+ welcoming, BUT Savannah is very gay friendly. In fact, Savannah's LGBTQ+ community just opened the city's first LGBTQ+ Center in 2017, dedicated to enhancing and sustaining the well being of LGBTQ+ individuals and their allies.  2019 will also mark Savannah's 20th pride celebration held each year around Halloween. If you are looking for gay nightlife in Savannah, look no further! The most popular venue is Club One. This gay hangout offers multiple floors of entertainment, including the top floor with regular drag shows, ground-level dance floor, and a cute basement bar with the occasional karaoke night. The local gays also frequent gay-friendly establishments like the beautiful rooftop bar, The Lost Square, located at The Alida Hotel.  This open-air bar is perched above River Street with great views of the city and Savannah River.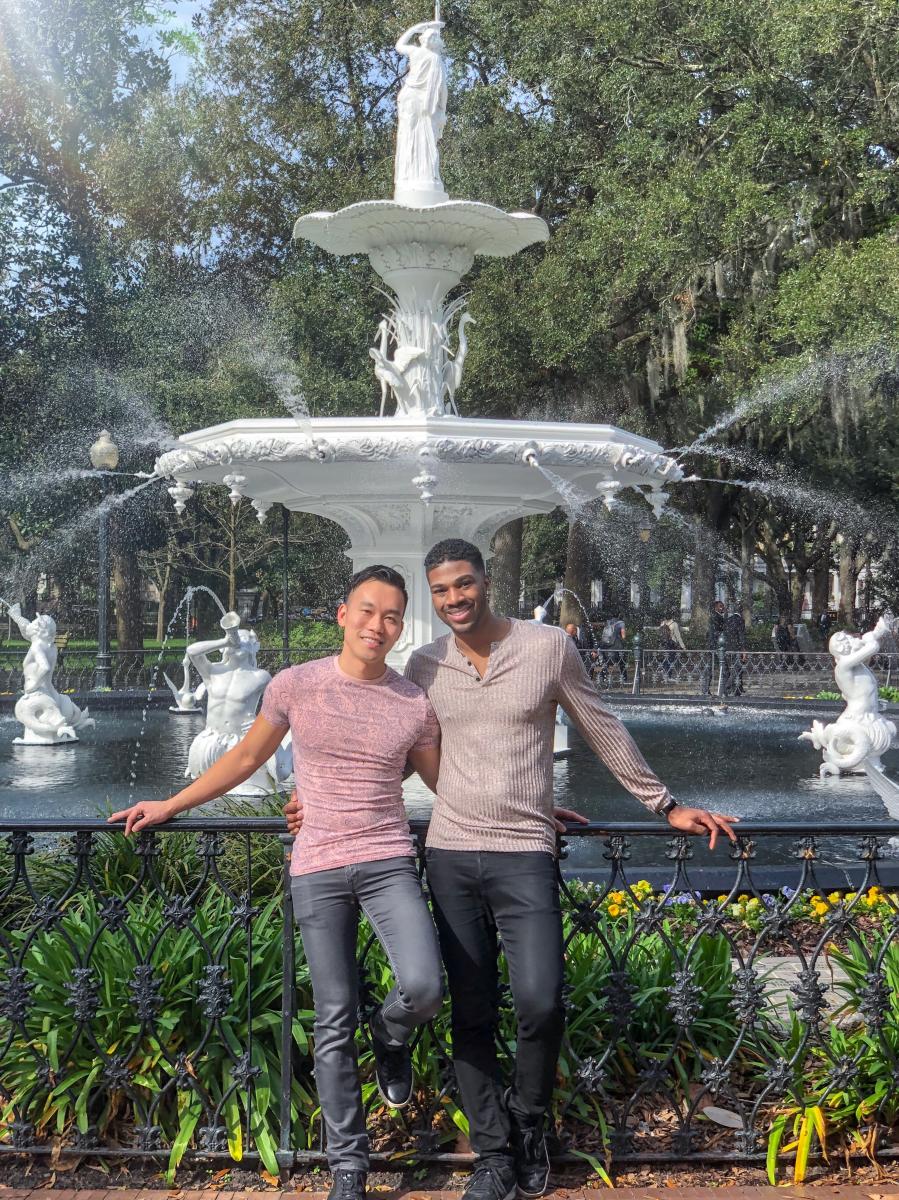 For more tips on travelling to Savannah, check out: Our Ultimate Weekend in Savannah. Featured image photo credit: Visit Savanah
Barry Joy (aka asianmapleleaf) is an ambassador of all things travel. Barry was born and raised in Toronto and currently lives in New York City. Follow his adventures with his boyfriend, Teraj, on asianmapleleaf.com or on Instagram @asianmapleleaf.