Traveling to Europe this summer?  Want to do something gay?  Here is a suggestion.  Along with going to a gay bar and chatting with the locals, how about looking up your destination's gay history and trying to see some things connected to it?  It might take some deep research, but you can find out not only about local gay politics now, but also things like Shakespeare's sexuality or the world of fashionable lesbians in 19th century Paris—and make your trip that much more interesting.  As a historian, I can tell you that it is a mistake to assume that history is straight; and as an *art* historian, I suggest you keep an eye on the art museums, where LGBTQ+ themes are often present! 
In many of Europe's major cities, there are monuments that have gay connections and also interesting places or artworks with gay connections that you might never see if you don't look into their gay side.  This is particularly true in London, Paris, Berlin, Rome, Florence, Venice, Naples and Athens—but there are interesting connections to gay history in many other places.  Look into it!  You never know what you will find.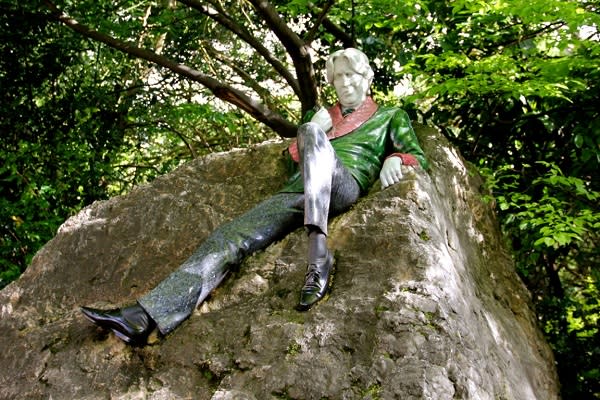 Dublin, for instance, is making a bid at being a gay hotspot right now:  it is still the only country that has legalized gay marriage by popular vote (over 70% in favor in Dublin), and Ireland now has a gay Taoiseach (prime minister).  Dublin also has an interesting gay past.  Oscar Wilde is the famous part of it and you can easily see the very grand house where he grew up on Merrion Square (sadly, not open to the public).  There is also a plaque around the corner on the house where he was born, now appropriately Trinity College's creative writing center.  If you take a tour of Trinity College, you could also ask where Wilde's rooms were:  he graduated from Trinity first before his years at Oxford, where he started to become famous for his wit; it was at Trinity that he developed the classical learning that he could treat so lightly at Oxford.  There is gay history in other places in Dublin too:  there was a big gay sex-ring scandal at Dublin Castle in the 1880s, for instance, and several of the heroes (male and female) of the 1916 Easter Rising were somewhere on the LGBTQQUIA spectrum—though they're not likely to tell you that on a regular walking tour.  In short, don't let the shamrock kitchen magnets make you think that Dublin hasn't had a gay side for a long time.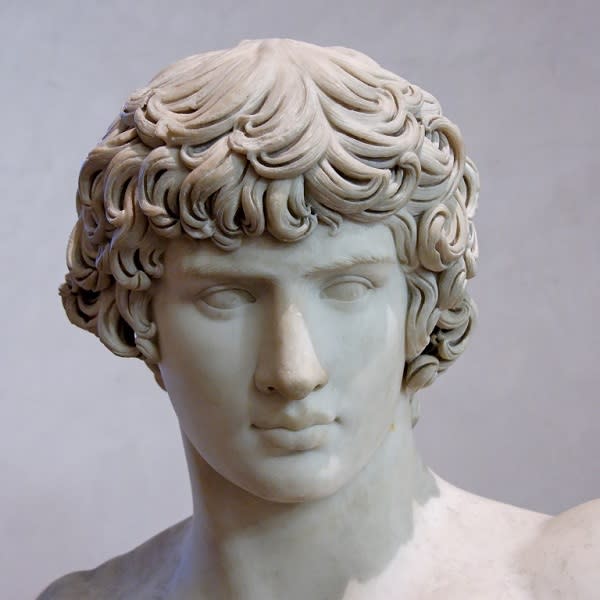 In the bigger gay cities, there is really a lot of LGBTQ+ stuff to see.  In Paris, for instance, you can see the hotel where Oscar Wilde spent his sad last years and died:  go in and have a drink—and look at the original letters from Wilde on the lobby wall.  Other things worth seeing nearby include the house where Gertrude Stein had her famous salon and the cafés near St. Germain where so many authors wrote their books, including James Baldwin, who wrotehis first novel at the Café de Flore (which is rather expensive, but I recommend the ice cream).  You could also go across Paris to Père Lachaise cemetery to see Wilde's famous (if perhaps rather ugly) tomb.  You might also want to see Jim Morrison's, but take in some of the other gay celebs buried in the cemetery too, such as Stein (with her partner Alice Toklas on the other side of the tomb), Proust, Colette and many more.  Another great place for gay history is the Louvre:  among other things, you can see several statues and busts of the Roman Emperor Hadrian's boytoy Antinous, who was declared a god after his early death.  You can also see Michelangelo's most homoerotic male nude, the so-called Dying Slave, and Leonardo Da Vinci's St. John the Baptist, almost certainly modeled on his favorite assistant, the boy generally know today by Leonardo's nickname for him, Salaì, "little devil" (to whom Leonardo left the painting, and the Mona Lisa!).  Even when it's hard to see, the gay past is seldom absent.  For instance, at Versailles, your tour guide will undoubtedly not mention anything gay, but Louis XIV's gay brother Phillipe is a prominent figure at Louis' court (and founder of the Orléans family, France's alternate royal house), and even if it isn't certain they were true, rumors of lesbian affairs were certainly one of the things that destroyed Marie Antoinette's popularity. 
In short, there is more to Europe than meets the eye—and that more is often gay.  So look into it before you go, or come find out on one of Oscar Wilde Tours' trips!  We give gay history and art tours of Dublin, London, Paris, Greece and Italy, and we'd love to have you join us!
Andrew Lear is a world-renowned expert on sexuality in the ancient world.  While a professor of Classics at Harvard, Pomona College and NYU, he published widely on ancient Greek literature and art.  He is developing a TV series on LGBT+ history with author/actor Stephen Fry, and he is the founder and CEO of Oscar Wilde Tours, the LGBT+ history and culture tour company.