Written by: Johana Rivadeneira
A biodiverse destination par excellence, a natural treasure located 973 km/605 mi from the coast of continental Ecuador, and a must-see paradise for those who enjoy freedom and exceptional natural sights. Those are the Galapagos Islands!
This magical destination has perfect holiday weather and is bustling with wildlife all year round. Each season, different species of animals can be seen in particular stages of their life cycle, such as the hatching of green sea turtle eggs in April and May and the humpback whales who migrate to the nutrient-rich waters to feed between June to December. The overall climate is warm with an average temperature of 26 °C/78.8 ºF and unusually dry for the tropics, although the highlands of the main islands are very humid and full of luscious greenery. The Galapagos Islands are not located on any path of cyclones or tropical storms, making the weather conditions enjoyable.
The Cromwell, Humboldt and Panama currents, alongside their prevailing winds, have brought an incredible diversity of life to the islands for thousands of years. This abundance of animals, both on land and underwater, is what makes this destination so special.
Nutrient-rich upwellings from Antarctica meet the warm water from the north. As a result, the Galapagos Islands is the only place in the world where tropical fish can be seen alongside temperate water species. Many of these inhabitants are residents that can be encountered year-round. This includes a variety of endemic animals that are a huge draw for wildlife enthusiasts and photographers.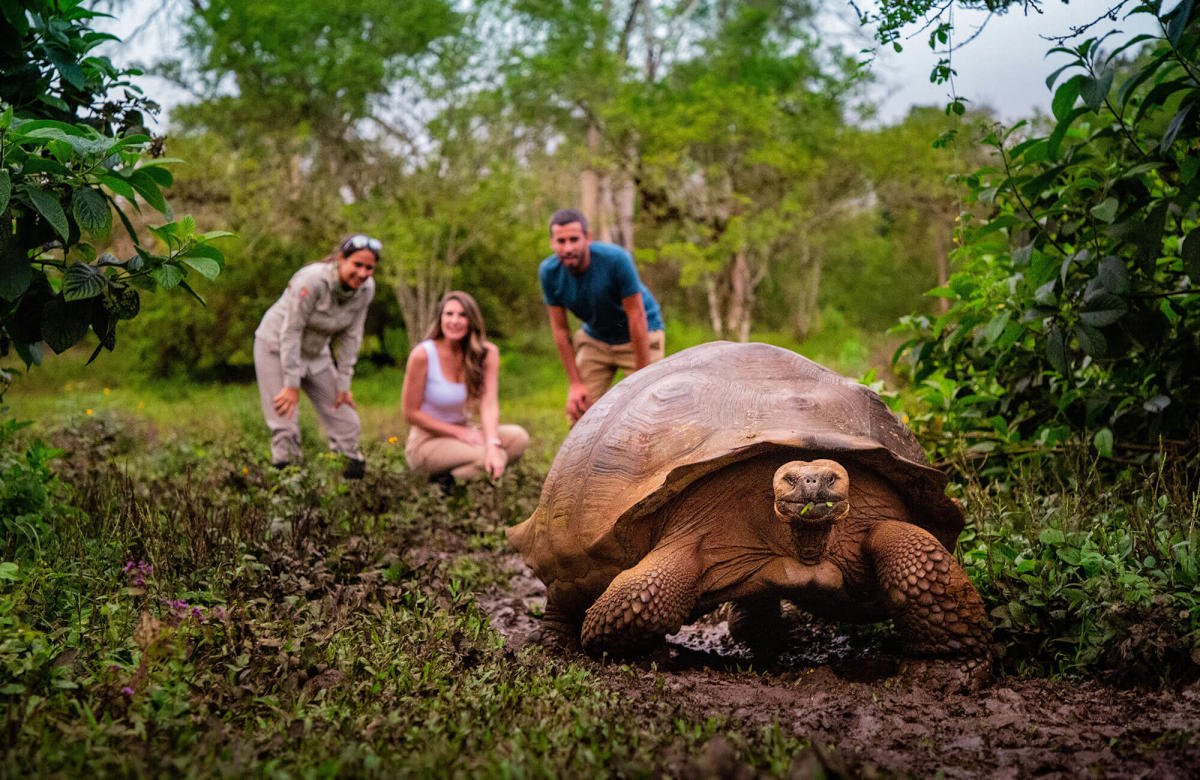 There are two native species that are not found anywhere else on the planet and are truly remarkable.. The Galapagos penguin is the only one of its kind that lives north of the equator and is able to survive only where the water is coldest. It is strange to see an animal like this one, normally associated with ice and snow, lounging in the tropical sun.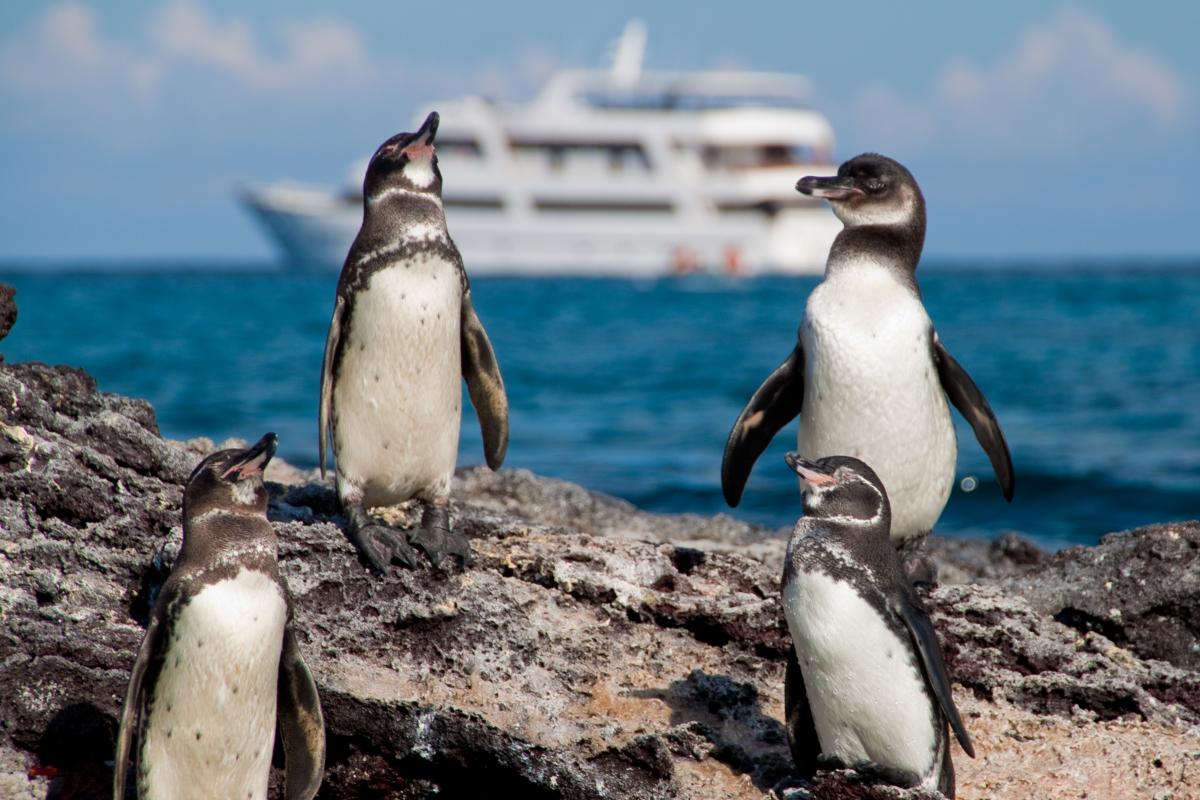 Even more impressive is the marine iguana. Normally, volcanic and sterile islands cannot sustain large populations of reptiles, but evolution had other plans. Here, these lizards have learned to dive for food and their special adaptations allow them to thrive in ways that challenge the imagination.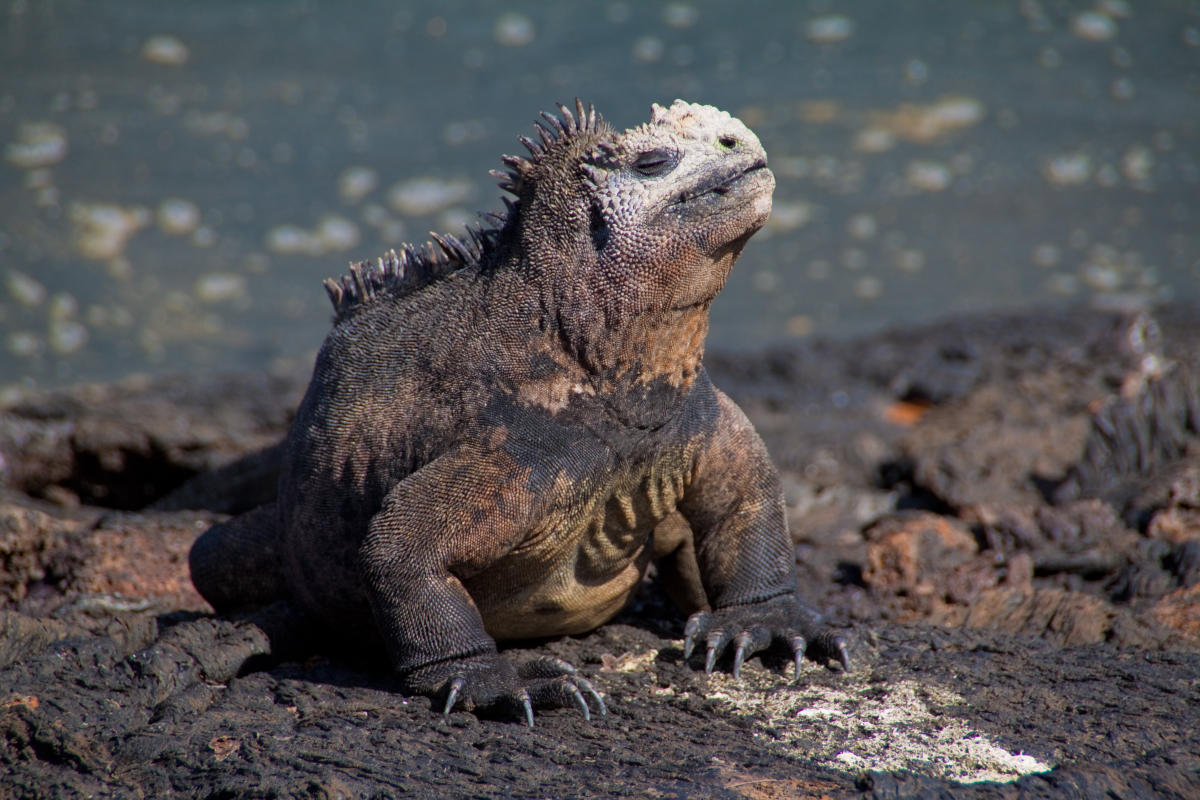 Travelers can only get to the islands by plane. The flight takes 1.5 to 2.5 hours depending on whether it leaves from the city of Quito or Guayaquil. What makes the Galapagos such a great destination is the many different types of activities that you can choose from, such as snorkeling with green sea turtles, diving with whale sharks, hiking over volcanic landscapes, canoeing under rock arches and much more. In order to see as much as possible of the islands, hopping aboard an expedition boat is a great idea since it takes you to remote places that cannot be accessed via land and it condenses many unique points of visit in the most optimal way. Not such a fan of boats? No worries! On an island-hopping tour you can still enjoy fun activities during the day without the risk of getting seasick at night.
A solo traveler, a group of friends, couples, travelers of all ages, in all colors... Everyone is welcome to the Galapagos to sail away with pride.
Johana is a passionate rock climber and mountaineer, and proudly part of the LGBTQ+ community. After many years working as a travel agent, she had the opportunity to join the Andean Travel Company Marketing Department as a LGBTQ+ Business Developer.
Andean Travel Company is an Ecuadorian DMC with over 20 years of experience, standing behind the LGBTQ+ community. Having their own fleet of expedition boats in the Galapagos and efficient web tools to make bookings easier, they are truly committed to delivering the highest quality services with the greatest flexibility in the market.