Colourful Cape Town ready to welcome LGBTQ+ travellers
If you are an LGBTQ+ traveller in search of a destination that not only embraces diversity but also promises an unforgettable experience, then Cape Town should be on your bucket list. 
Proudly wearing the crown as the Gay Capital of Africa, the city's alluring appeal, coupled with its colourful landscapes, culinary escapades and spirited adventure, make this an LGBTQ+ traveller's paradise.  
From epic pride parades and colourful drag shows to sun-kissed beaches and queer-friendly nightlife spots, Cape Town's magical blend of excitement and inclusivity will whisk you away on the gaycation of a lifetime. Once Cape Town works its magic on you, there are no guarantees that you'll ever want to leave. 
You can experience it for yourself with our friends at Delta Air Lines. Delta operates multiple nonstop flights from the U.S. to Cape Town on their flagship A350 weekly.
South Africa is one of the most gay-friendly countries in the world and became the first country in Africa to legalise same-sex marriage in 2006.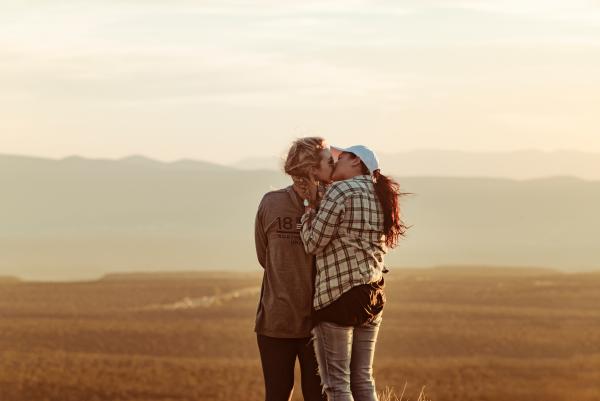 Cape Town, in particular, has made remarkable strides to celebrate LGBTQ+ travellers with their support of many LGBTQ+ organisations, including the International Gay and Lesbian Travel Association (IGLTA).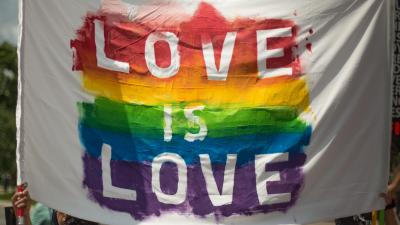 If you are considering a trip to Cape Town, here's everything you need to know: 
Plan your journey 
Cape Town is an all-year-round destination offering a temperate, Mediterranean climate with hot summers and mild winters.
During the summer months, between November to March, the city celebrates sun, sand, and sea. As June to August roll in, the winter months bring a milder climate, perfect for cosy winter adventures.
If you are looking for holiday packages, there are LGBTQ+ tour operators who specialise in creating unforgettable experiences tailored to the queer traveller.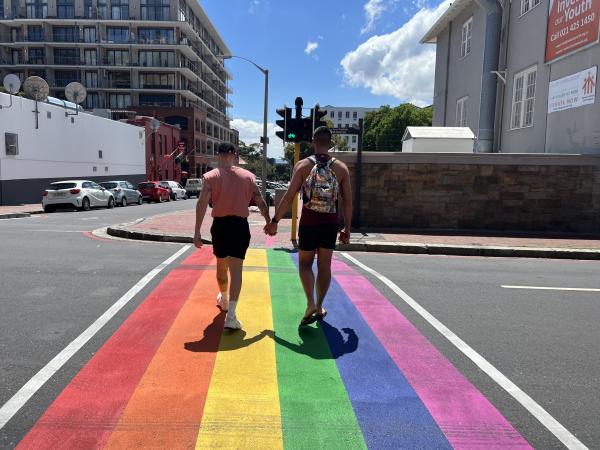 Your Cape Town bucket list 
The Mother City, as she is affectionately known, offers something for everyone. Spend days sipping wine in the vineyards or capture selfies with penguins, you're bound to find something to do:
Table Mountain: No trip to Cape Town is complete if you haven't been up Table Mountain. Flanked by Devil's Peak and Lion's Head, this iconic attraction makes up the northern end of the Cape Fold Mountain range and is home to over 1460 species of fynbos and animals such as the caracal, mongoose, and dassie. You can travel via the Table Mountain Aerial Cableway or trek up on one of the various routes that lead to the summit. Once up, savour some wine (or sneak a few selfies) while you take in the breathtaking vistas.
Best enjoyed: For the daring, try abseiling down Table Mountain with Cape Town Abseil.
Take the leap and experience the ultimate thrill, as you soak in the beautiful nature and wildlife at this iconic mountain.
Visit:
​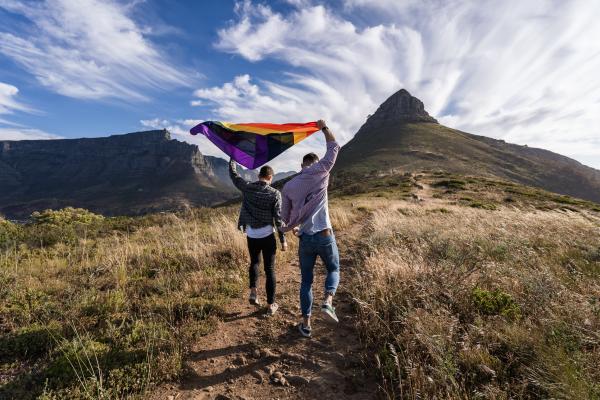 Cape Town CBD: Immerse yourself in the vibrant city centre, a captivating precinct featuring museums, galleries, bustling markets, and picturesque gardens. You can enjoy the area through a guided city walk or navigate your way with a map. Bo-Kaap, a neighborhood steeped in history, is home to the famous rainbow-coloured houses and Cape Malay inspired restaurants.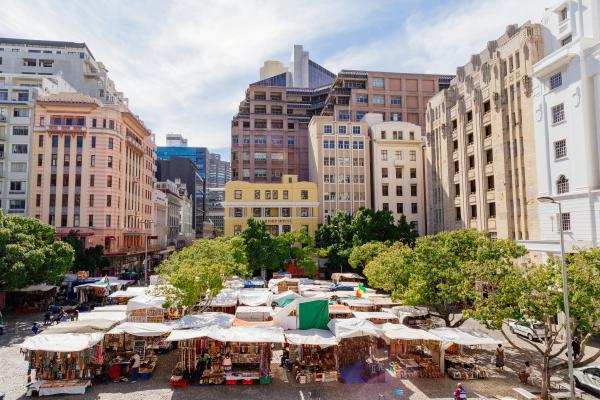 Best enjoyed: Explore the CBD through a mouthwatering foodie tour. Savour some local delights, take notes on how to make the best Cape Malay curry, and indulge in a few food and beverage pairings during these half and full-day tours. One thing is for sure, you will leave feeling satisfied.
Visit:
V&A Waterfront: The V&A Waterfront, an exclusive retail and entertainment destination, boasts over 80 eateries and 450 shops. Here, you'll find an array of culinary delights and shopping treasures, including family-friendly activities like the Two Oceans Aquarium, home to over 3,000 captivating marine creatures. For those big on art and design, the Silo District within the Waterfront is a cultural hub housing Africa's largest art museum, the Zeitz Museum of Contemporary Art Africa.
Best enjoyed: Fly high with a scenic flight with NAC Helicopters Cape Town. The flights depart from their headquarters at the V&A Waterfront and can be tailor-made to suit your needs. Or you could choose one of their tour options that fly over Cape Peninsula, Cape Point, and Cape Winelands. 
Visit: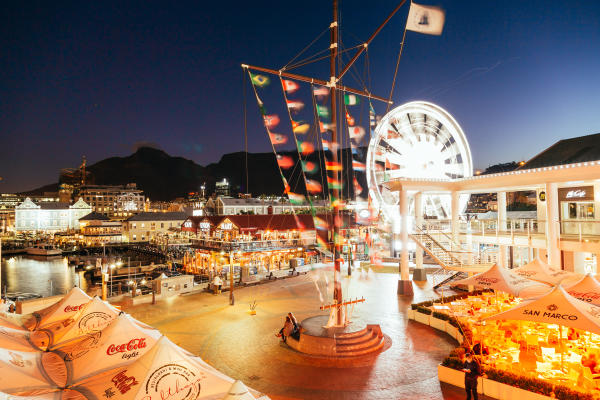 Beaches: Cape Town boasts a stunning 300km coastline adorned with 72 breathtaking beaches, each with its unique charm. From the West Coast to the Cape Peninsula and False Bay, your beach escapades promise unforgettable moments. Clifton 3rd Beach is a wind-sheltered spot ideal for relaxing and swimming and is popular with the gay community. Sandy Bay, another famous destination among LGBTQ+ individuals, is a nudist beach cherished for its natural beauty. 
The city is home to 10 international Blue Flag beaches, including Bikini Beach, Camps Bay, Strandfontein, Muizenberg, Fish Hoek, Llandudno, Melkbosstrand, and Silwerstroom. Waterbabies can enjoy surfing, stand-up paddleboarding, kitesurfing, kayaking, and diving.
Cape Point and Boulders Beach
The Cape Peninsula is an enchanting destination famed for its natural splendour and gorgeous views. 
When in this piece of heaven, add Cape Point and Boulders Beach to your list. At Cape Point, majestic cliffs meet the crashing waves of the Atlantic Ocean, creating a dramatic backdrop that will leave you spellbound.
You can also download a free audio tour on their website and explore the vast landscape. 
On your way back to Cape Town, stop by to say hi to the colony of African penguins at Boulders Beach in Simon's Town. These charismatic creatures provide a whimsical backdrop, whether you're observing their playful antics or capturing adorable selfies together. 
Best enjoyed: If you want to feel the Cape's wild wind in your hair, then you should travel to this area in a fabulous sidecar. This unique experience blends adventure, history and style effortlessly.
Visit: 
Cape Point: http://capepoint.co.za/
Boulders: https://bit.ly/3CgJLqK
Cape Sidecar Adventures: www.sidecars.co.za/
Kirstenbosch National Botanical Garden:  Nestled on the slopes of Table Mountain, Kirstenbosch National Botanical Garden captivates visitors with its botanical wonders. Known as one of the world's finest botanical gardens, it spans a vast 528 hectares and showcases over 7,000 plant species from southern Africa. Traverse the 130-meter-long Centenary Tree Canopy Walkway, affectionately known as the Boomslang, as it winds its way through the majestic treetops of Kirstenbosch Gardens.
Best enjoyed: From November to April, the garden hosts its annual Kirstenbosch Summer Concerts featuring a lineup of local and international artists. You can bring your picnic baskets and blankets, set up a spot, and enjoy an afternoon of musical heaven from all genres.
Visit: www.sanbi.org/gardens/kirstenbosch/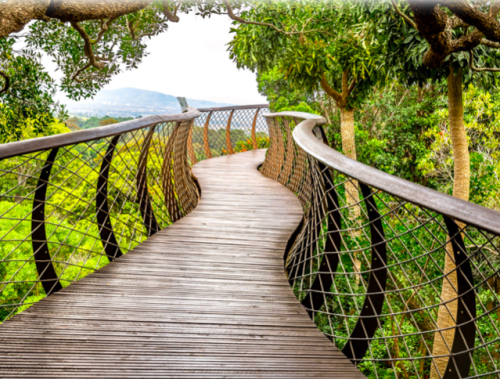 Groot Constantia:  Immerse yourself in the rich heritage of Groot Constantia, the oldest wine farm in South Africa, with its acclaimed wines once celebrated in literary masterpieces by Jane Austen and Charles Dickens. The wine estate offers delectable foodie experiences, wine pairings, and a captivating cellar tour. 
Best enjoyed: Visit the Constantia Wine region in an open top Jeep Wrangler while you feast on the glamorous views of Camps Bay, 12 Apostles Mountain Range, and Hout Bay. Wine awaits at Groot Constantia, and if you desire a little extra adventure, the tours can be tailor-made to include other wineries in the area. 
Visit:
Groot Constantia: https://grootconstantia.co.za/
Jeep Tours: https://jeeptours.capetown/
Dabble in adventure
If you are into adventure and all things thrill, our inclusive destination has a number of exhilarating activities to dabble in. Brace yourself for heart-pounding excitement as you soar through the skies paragliding, zip across the nippy waters on a jet ski, conquer towering heights on an exciting zipline, and dive into the crystal-clear ocean to snorkel alongside playful seals.
Visit:
Paragliding: www.parapax.co.za/
Jet ski: www.kayakcapetown.co.za/
Zipline:  www.saforestadventures.co.za/
Kayaking: www.kayakcapetown.co.za/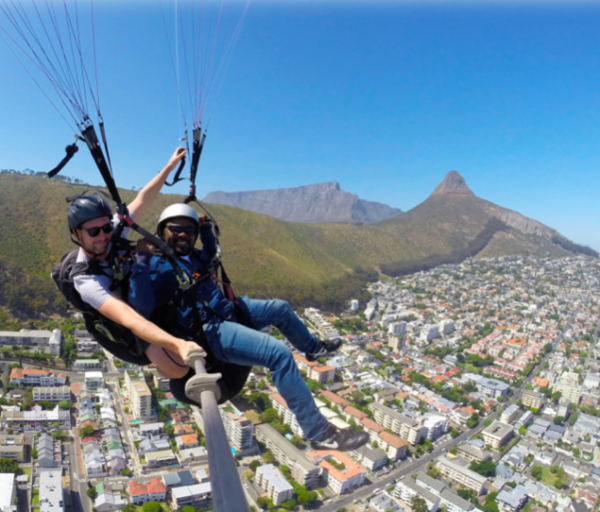 The city hosts one of the biggest Pride events on the continent 
Prepare for a whirlwind of rainbow-infused excitement when you visit Cape Town during late February/early March. The annual Cape Town Pride dazzles the city as people sashay down the streets in OTT ensembles, celebrating love and inclusivity. Besides the glittering street performances and a kaleidoscope of colour, the event provides a platform for Cape Town's LGBTQ+ community to raise important issues affecting their community and to campaign for their rights.
Visit www.cptpride.org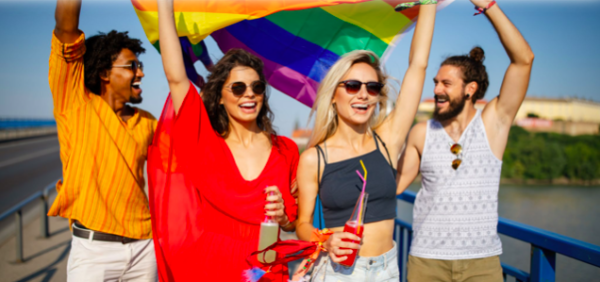 The social scene 
Cape Town's vibrant social scene includes LGBTQ+-friendly bars, clubs, and social spaces where you can let loose, connect with fellow queers, and embrace your fabulous self.  
Zer021 Social Club is a vibrant LGBTQ+-friendly bar nestled in the heart of Cape Town's city center. Immerse yourself in a lively and inclusive atmosphere where you can revel in themed parties, dazzling drag shows, and karaoke nights. 
Visit: www.facebook.com/Zer021Rooftop/
Beefcakes is an LGBTQ+-friendly burger bar and drag venue situated in Green Point. Prepare your taste buds for a feast of delicious food while you are entertained by sensational drag and cabaret performances. The atmosphere at Beefcakes blends comedy, entertainment and exceptional dining, ensuring a night filled with laughter and culinary delights.
Visit: www.beefcakes.co.za
Cafe Manhattan is located in De Waterkant, a vibrant and gay-friendly neighborhood in Cape Town. This renowned establishment offers a relaxed and inviting atmosphere, perfect for engaging conversations and delicious food. 
Visit: www.manhattan.co.za
The Pink Candy Night Club is a haven for self-expression, where individuals from all walks of life come together to celebrate their true selves in a welcoming and inclusive environment. Get ready to dance the night away as talented DJs spin a fusion of chart-topping hits, iconic anthems, and infectious beats that will keep you moving and grooving until the early hours. 
Visit: www.facebook.com/ThePinkCandyNightClub/
Honey & Dora, the brainchild of owner JP van Huyssteen, is an innovative café concept that aims to create a unique and inviting space for individuals to gather, connect, and enjoy delicious meals throughout the day. The establishment is a hub of social activity with regular hosting of quiz nights, drag brunches, live entertainment, and more. With a focus on social responsibility, Honey & Dora has established a support fund to assist and empower the LGBTQ+ community and those in need. 
Visit: https://honeyanddora.co.za/
LGBTQ+ visitor safety tips  

Explore with ease: LGBTQ+ travellers to Cape Town should exercise the same level of vigilance they would exercise when visiting any major city in the world. This includes ensuring you follow basic safety tips such as keeping emergency numbers on hand, avoiding carrying large sums of cash, and keeping your valuables safe.  
Keep emergency contact on speed dial: Before you hit the town, save those essential emergency numbers on your phone. Whether it's LGBTQ+ organisations, your tour guide or friends, having the contact details at your fingertips ensures peace of mind and quick assistance if needed.
Protect your fabulousness: We know you've got some stunning accessories to flaunt, but be mindful of keeping your valuables secure. Cape Town is full of excitement; you want to focus on the fun and not worry about your belongings. Keep an eye on your stuff and consider using travel-friendly locks or keep them in your hotel safe. 
Swipe right for safety: If you're dipping into the world of online dating while in Cape Town, go forth and explore, but with a sprinkle of caution. Choose public meeting spots, let a trusted friend in on your plans, and feel free to share your location wherever you go.
Please see the general safety information and emergency number contact details here: www.capetown.travel/travelwise/safety-in-cape-town/ 
Ways to support the LGBTQ+ community in Cape Town: