When I think of holidays, I always have a place in mind by the beach. Lying on the sand or running to the sea with my surfboard without knowing what time it is, is probably one of the best sensations I can feel. And if I can do that in Gran Canaria, my favorite island in the Canary Islands, then I could say I'm in paradise!
One of the 17 autonomous communities of Spain, the Canary Islands are like the European Caribbean. You'll find good weather year-round, mild temperatures and crystal-clear waters where you can practice a variety of water sports.  You'll find all these things just few hours flight from most major cities in Europe. And if you add the beautiful and exotic volcanic nature and a rich history, it makes the perfect plan for a holiday.
For me, one of the main reasons to travel to Gran Canaria is surfing! With more than 60 km of beaches, Gran Canaria is undoubtedly a perfect place to practice surfing, bodyboarding, windsurfing, kitesurfing and all kinds of water sports. Thanks to its mild climate, you can enjoy the sea throughout the entire year, and whatever the time, you can find good waves on many of its beaches. Gran Canaria is a natural paradise and its different wave sizes, types and strengths have no reason to envy the great waves worldwide.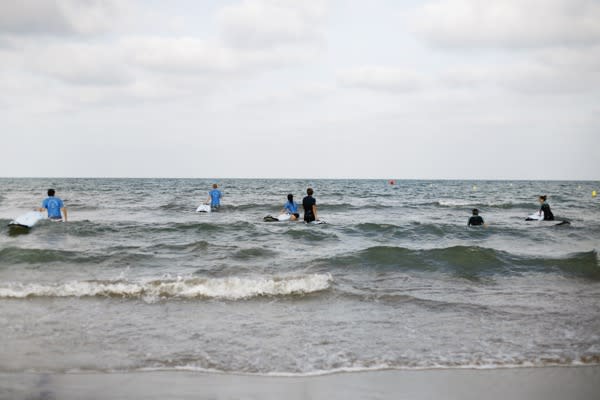 There are different places to surf in Gran Canaria for both beginners and advanced-level surfers. One of my favorite spots is El Frontón,which is, undoubtedly, one of the best places for waves in the world for bodyboarding. It is located on the northwest coast of Gran Canaria, in the small town of Caleta de Arriba, in the municipality of Galdar. In El Frontón there is swell year-round but October to May tends to be the best time for surfing.
Another great place is called La Cicer, located in the heart of the city of Las Palmas de Gran Canaria, in La Playa de Las Canteras. Unlike other spots, here the waves break against the sand, perfect for both beginners and experienced surfers. In addition to the waves, on this 4km beach you can find other spots like El Lloret, El Piti, La Barra and La Puntilla.
Last but not least, there is El Confital with a long and perfect right side wave. El Confital is one of the best places to surf in Europe. Championships and worldwide competitions like WQS of the ASP and Red Bull Rival are celebrated here. You can typically find the best waves from September to May.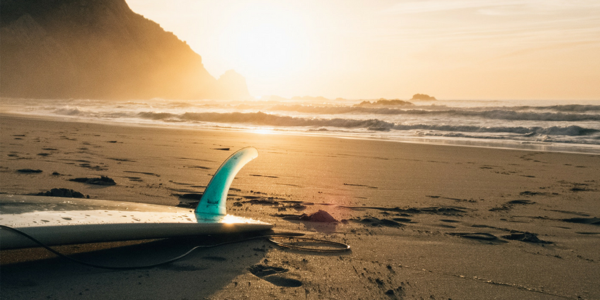 After a day of surfing at any of these wonderful beaches, there's nothing like going back to my favorite hotel in Maspalomas, Axelbeach Maspalomas, to spend some hours at the pool with friends. After that, it's time for tasting the great Canarian gastronomy. I love going to the small restaurants near the beach run by fishermen where the food is always fresh and delicious; I just can't stop eating papas arrugas, a local favorite made from boiled, salted potatoes topped with fresh mojo sauce. For a great end of the day, I would never miss the countless gay venues in Maspalomas where I always meet nice people and enjoy the night.
Spain Seven Degrees is an exclusive tour operator specializing in gay tours in Spain. We want to match the best experience for you, from adventurous and fun tours like a gay surf camp in Spain to the most relaxing proposals like a yoga, meditation and tantra retreat or a totally tailored and unique trip. Click here to visit our website.