Seville celebrated diversity, recognising all love as equal

As usual, Seville supported LGBTQ+ rights with a program of activities that included festivals, exhibitions, book presentations, performing arts, meetings, and tributes, as well as the traditional opening ceremony, which this year features the singer María del Monte, and was held on 23 June in Alameda de Hércules Square.
The series of cultural activities taking place during Pride 2022 was held in different areas of the city. Seville City Council's Equality Committee organized it in conjunction with various entities and associations.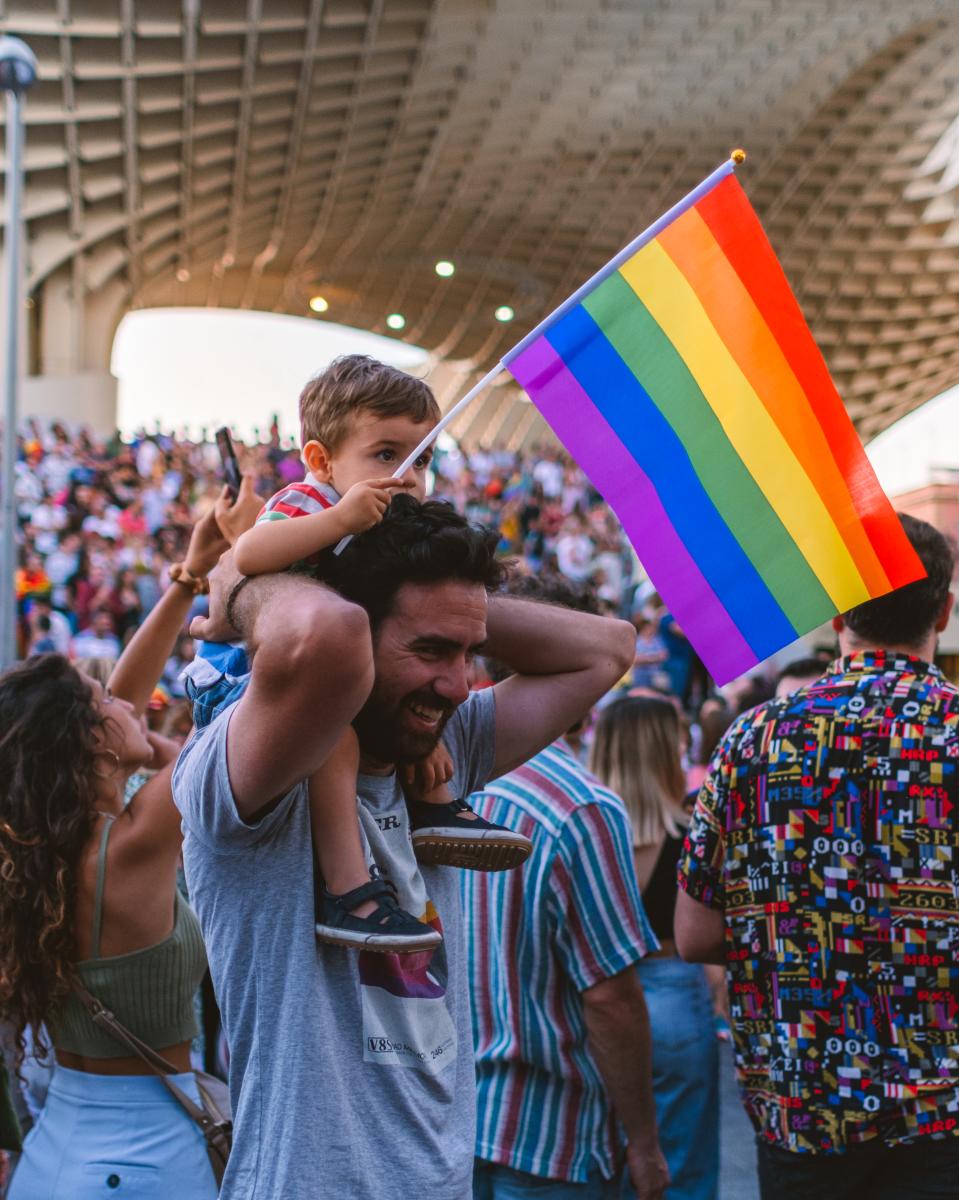 Pride 2022 Programme
Art exhibitions
From 6 to 18 June, Las Sirenas Civic Centre hosted the photo exhibitions "Por una mirada Trans-positiva" (For a Transpositive Gaze) and "El legado" (The Legacy), both organized by the Sylvia Rivera Transexual Association of Andalusia. At the same venue, from 6 to 7 June, the Adriano Antinoo Association also presented Seville's Living a Celebration! ESC 1956-2022: 66 years of LGTBI+ Pride, a collection of objects curated by Spanish and Portuguese Eurofans Rui Pereira, Juan Calandria, Jesús Mendoza and Aarón García.
In addition, on Thursday 2 June, La Fundición Seville's theatre inaugurated the exhibition "Textiles with Pride" by the multidisciplinary artist Mariela. This colorful piece results from a trip to Uganda by the artist as a volunteer teacher.
Performing arts
Performing arts were prominent in the Pride program. In the Unionists Soto, Saborido and Acosta Civic Centre's theatre, "Perfecta" (Perfect), a play directed by Sario Téllez and with text by Manuela Alonso, who is also the only performer on stage, was performed on 14 June at 7:30 pm. The play is born out of the need to break taboos and resist the social, emotional and artistic pressures that anyone not fitting into imposed societal norms might suffer.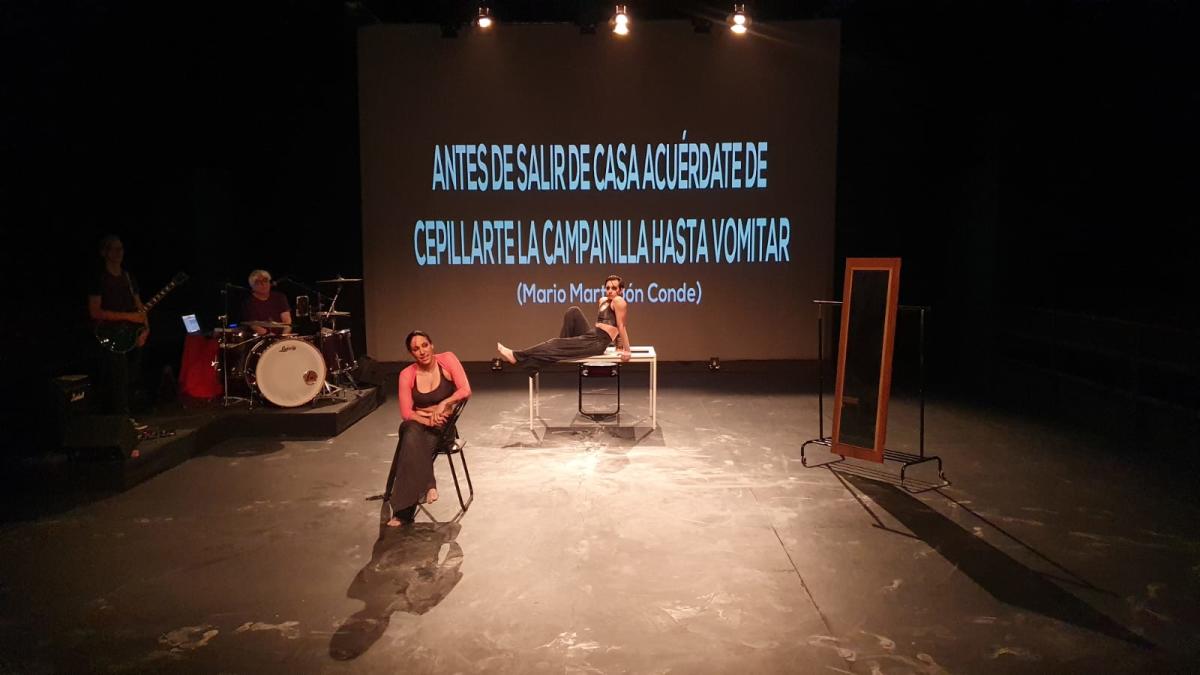 In addition, the Culture with Pride Festival (FOC) returned to the TNT-Atalaya Theatre with a program that ran from 29 May to 17 June. On 2 and 3 June, "Barro rojo" (Red Mud) was performed, which was nominated for the MAX Award for Best New Actor thanks to Javier Liñera's superb performance. It tells the story of a person imprisoned in a concentration camp and later in jail. Their only crime: being gay. Also in the framework of the same festival, the musical trio Tina X held a concert on 3 June to showcase their album "Maricón Rave" (Fag Rave), and on 9 and 10 June, the company AjoyAgua presented their play "Pasión y semen" (Passion and Semen), a piece that highlights prejudices still latent in our society.
 
On the other hand, La Fundición Seville's theatre was staging the play Vierdingo, as part of FOC's official section. The play, performed by Esteban Garrido and directed by Antonio Hernández Centeno, received the Nazario Prize Special Mention 2020 and was performed on 2 and 3 June. The title makes reference to those moments you leave the house to go out partying on Friday, and later find yourself recovering on Sunday.
 
Similarly, other venues in Seville were programming performances aimed at all audiences, with LGBT+ themes. At Sala Cero, for example, "Yo quiero ser Nomi Malone" (I want to be Nomi Malone) could be seen; Viento Sur Theatre offered "Neurotímico" and Távora Open Theatre added "Yo soy (gender identity)" [I am (gender identity)], only to name a few shows held in the city's theatres and cultural spaces.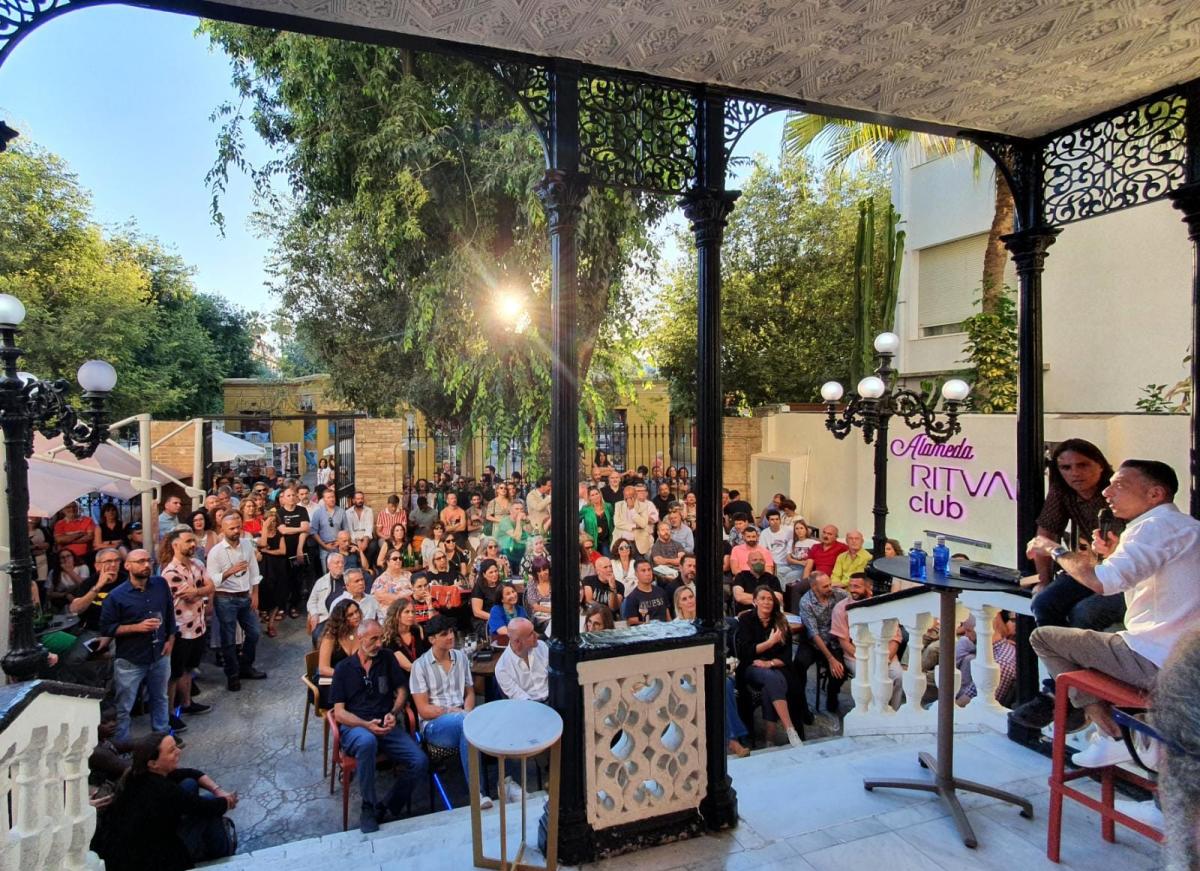 Conferences and talks for reflection
"LGTBI Representation in Culture: The Beauty of Transgression" is the title of this round table of shared experiences related to cultural content in different fields: cinema, theatre, painting, literature, dance, etc. This activity took place on 21 June.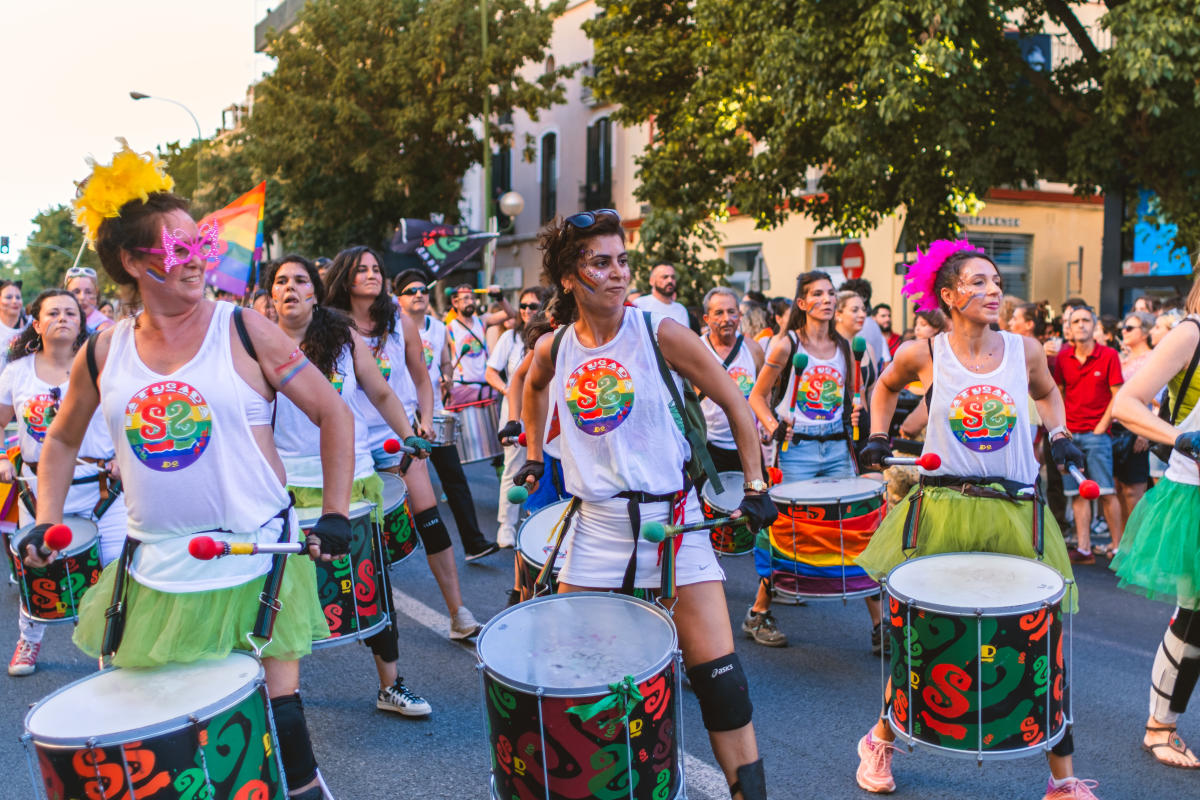 Also, on 23 and 24 June, the 3rd edition of the LGTBI Associations and Entities Fair took place in Alameda de Hércules Square. It is a space meant to bring together different organizations and Seville's citizens. During the day, various activities were being held in the Carpa Central (Central Tent), such as conferences, workshops and book presentations, etc.
Love is Love: Seville celebrates diversity
Book presentations
Literature has its place at Pride too! On Tuesday 21 June, "La suerte de Regi" (Regi's Luck), written by former Basque Ombudsman Ínigo Lamarca was presented at La Casa de la Provincia, with José Chamizo, former Andalusian Ombudsman also attending, as well as tenured professor of Psychology, Mar González. In addition, on Wednesday 1 June, at 8 pm, Editorial Planeta presented the second novel by Fernando Repiso, "Las agujas de la noche" (The Needles of Night, with the city of Seville as its setting), at Club Ritual Alameda.
Live music
On 24 and 25 June beginning at 8 pm at the main stage in Alameda de Hércules Square, people enjoyed different performances and drag shows, live concerts, DJ sessions and, finally, the reading of the Pride Manifesto at the end of March.
Different gay-themed venues were also offering a special program for this month, including live performances. Some popular LGBT+ nightclubs in Seville are Club Ritual Alameda, El Bosque Animado, Men to Men and The Holiday Club.