Welcome to Florida's top emerging destination for the LGBTQ+ community. There is a reason Naples is known as Florida's Paradise Coast!
With award-winning beaches, fishing, boating, and Everglades adventures, live theater and music, museums, art galleries, and historic sites, incredible craft beer and foodie dining scene, relaxing spas and world-class shopping, and championship golf courses, we have you covered from top to bottom.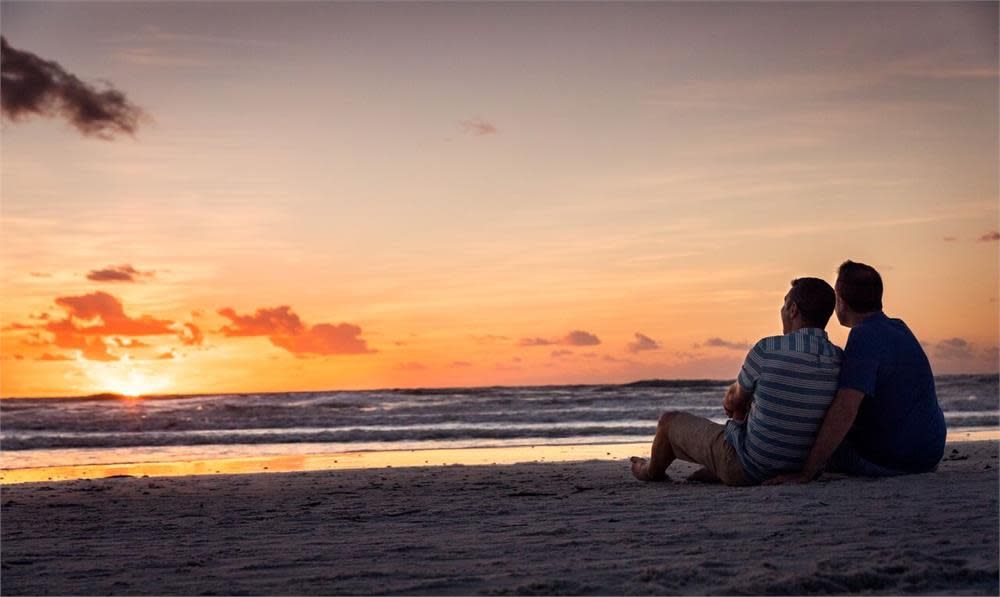 So, sashay on down, come visit us and slay for a while. Make yourself at home. We are glad to have you with us. Stop by our recently opened Pride Center. and we hope you enjoy just how wonderfully diverse our little slice of Paradise can be.
Discover the Charisma Uniqueness Nerve & Talent that the Holiday Inn Express & Suites Downtown 5th Ave has to offer.  Our hotel is only a mile from Downtown Naples, beautiful Naples beaches, and everything you need for a perfect getaway.
Enjoy a day in the Florida sun as you relax at Vanderbilt Beach, or enjoy a day of shopping-'til-you drop along 5th Ave.  5th Ave is known as the "Main Street" of downtown Naples and is bulging with a mix of stores that has something to tickle everyone's fancy.  Pick up a knickknack at Best of Everything. The Best of Everything stores are said to be the most unique retail accessory stores in the world! Customer enthusiasm and repeat business are second to none. Just walking in the stores, you see customers with their "velvet shopping carts" (trays) dancing to the music as they enjoy shopping.  The assortment of sterling silver and fabulous fashion jewelry is wide and deep. Handbags, scarves, hair accessories, sunglasses, gifts, and plush toys are adequately presented in this extraordinarily amazing store.
Tin City Waterfront Marketplace in historic downtown Naples is the original shopping sensation and home to three unique buildings with a waterfront boardwalk bustling with activity, more than 30 charming boutiques, waterfront restaurants, and an assortment of water adventures including daily sightseeing cruises, fishing charters, jet boat thrill rides and more!
After a day of self-pampering, indulge in some dining at Bambusa's Bar & Grill, the designated LGBTQ+ hot spot in Naples. It's the obvious choice in town to see drag shows, connect with LGBTQ+ locals, and enjoy a mix of entertainment and events, but this isn't your typical gay bar with subpar bar food. The Bambusa menu alone is worth the visit.
So, what are you waiting for?  Your next great getaway to Naples & the Paradise Coast is calling. Can you hear it?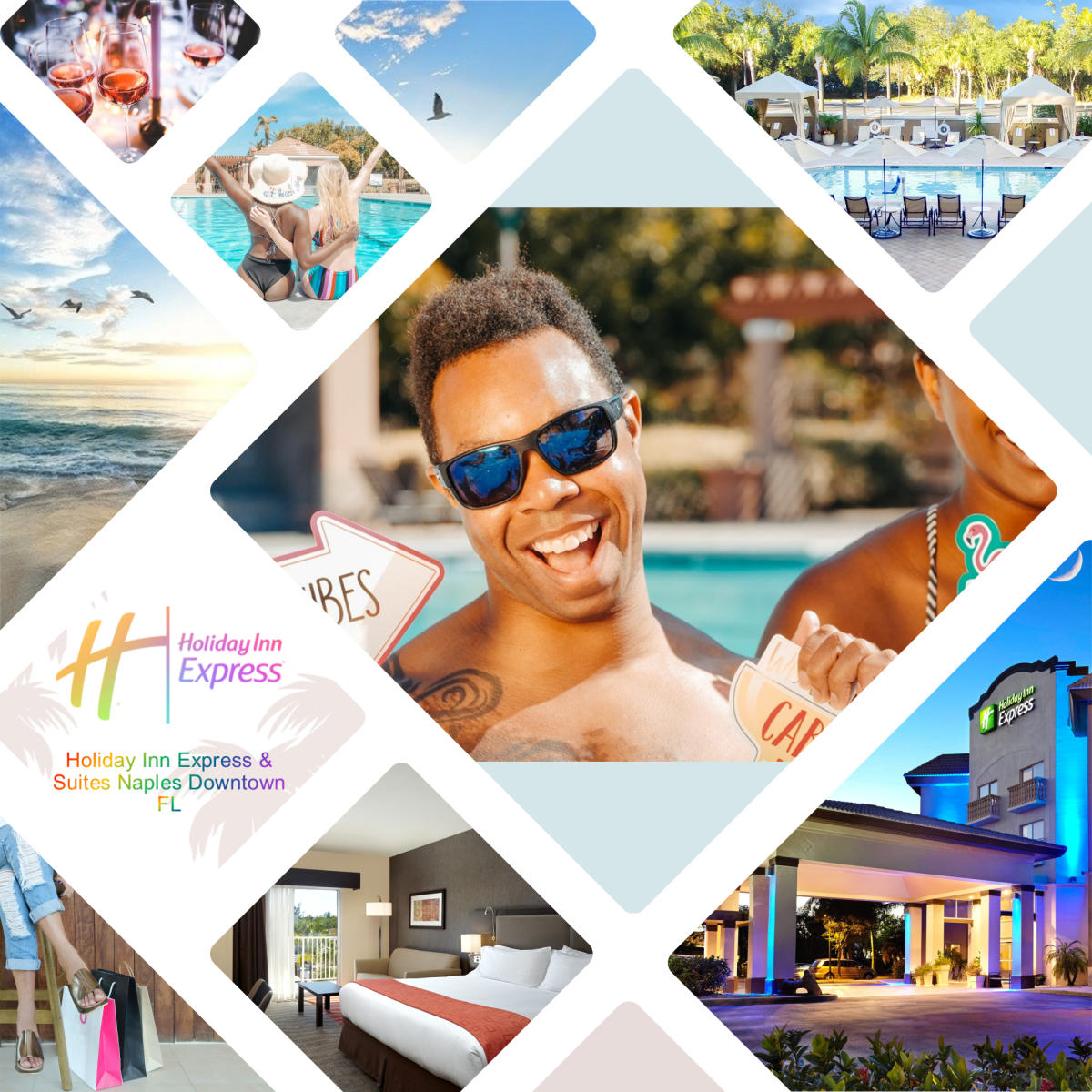 Holiday Inn Express & Suites Downtown 5th Ave has been designed with your comfort and relaxation in mind.  Our spacious accommodations and comfortable suites have everything you need to unwind after a long day and to ensure you are well rested to start your day.  Enjoy the view with a balcony room overlooking the pool, or book one of our cabanas at the stunning outdoor pool and hot tub.  All rooms include free hot breakfast, wi-fi access, and parking.
Image credits: Naples, Marco Island, Everglades Convention & Visitors Bureau.