Cherry blossoms are not the only flowers that bloom in Japan, but the Japanese people definitely have a soft spot for them.
The cherry blossom forecasts are reported on TV, and many people go to famous cherry blossom spots during the season to admire them in full bloom or feel the fragility of their petals falling in the wind.
The Japanese also love to have picnics and banquets in parks and other places while viewing the cherry blossoms (Hanami) with their families, colleagues, and friends. Such hanami is an important event for Japanese people to deepen their friendship while enjoying the arrival of spring.
Some people will turn the viewing into a full-on celebration! Before heading to their local park, some people will create a magnificent oju, a style of elegant Japanese boxed cuisine specifically made for hanami, while others will dress in drag to add to the fun and joy.
Among the many kinds of cherry blossom trees in Japan, "Someiyoshino" is the most well-known. It is grafted from a single tree and produces beautiful flowers but never bears fruit. In 1995, a book called "Someiyoshino Does Not Bear Fruit", was written by Mitsuo Fukushima, a writer and a gay bar owner who later became the organizer of Tokyo's Pride Parade and Rainbow Festival. He evoked public sympathy by using the Someiyoshino as a metaphor for the lives of gay people who fall in love but are unable to have children.
LGBTQ people in Japan have continued to view cherry blossoms with such sentiments in mind. In an age when the government publicly recognizes same-sex couples and their children, the way the Japanese look at gay people may have changed over time, but the cherry blossom itself does not change, it blooms beautifully and scatters fleetingly.
Why not ponder such things as you visit Tokyo's wonderful blossom viewing spots? Here are some of the best viewing spots in Tokyo.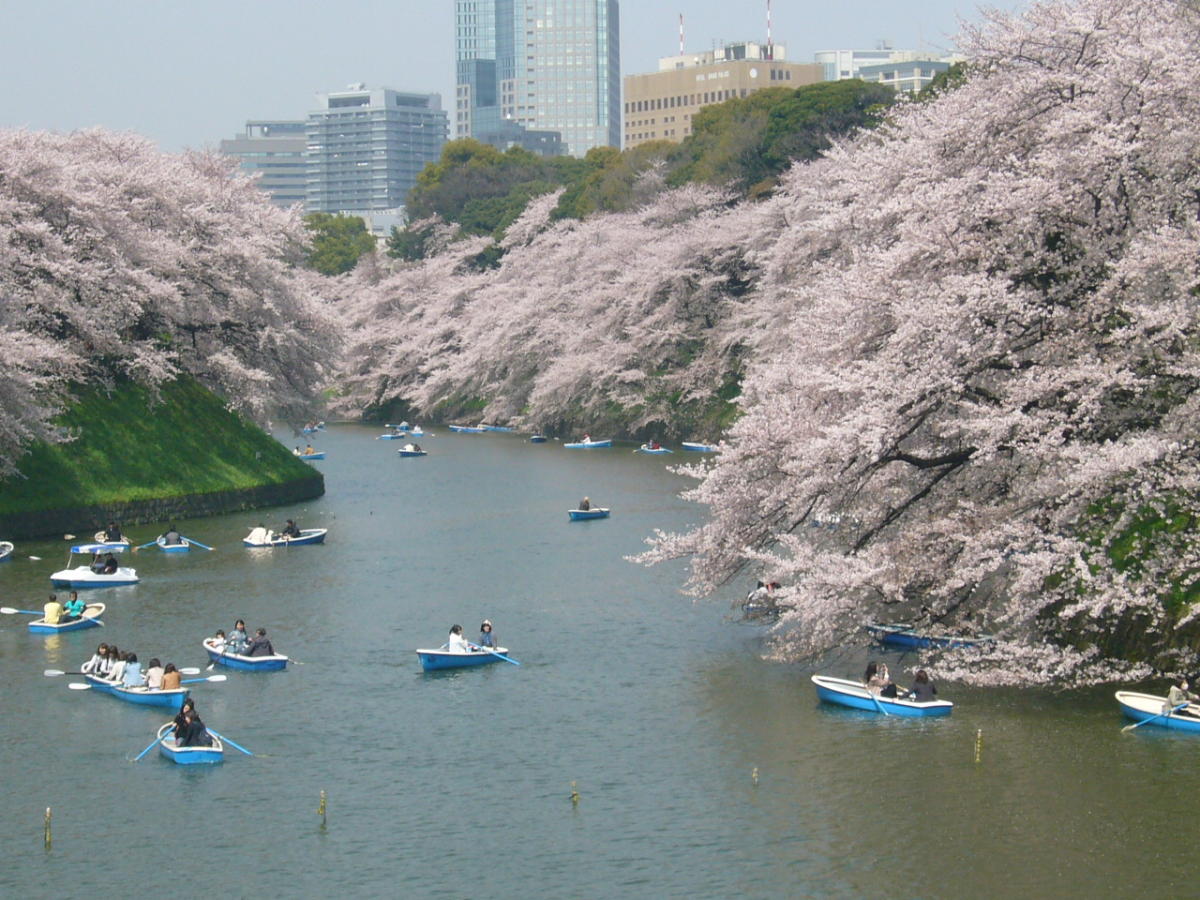 Chidorigafuchi - @TCVB
At Chidorigafuchi, visitors can enjoy viewing cherry blossoms on the 2,300ft promenade that runs along the moat of the Imperial Palace. Riding on a rented boat and looking up at the cherry blossoms from the water is also a spectacular experience.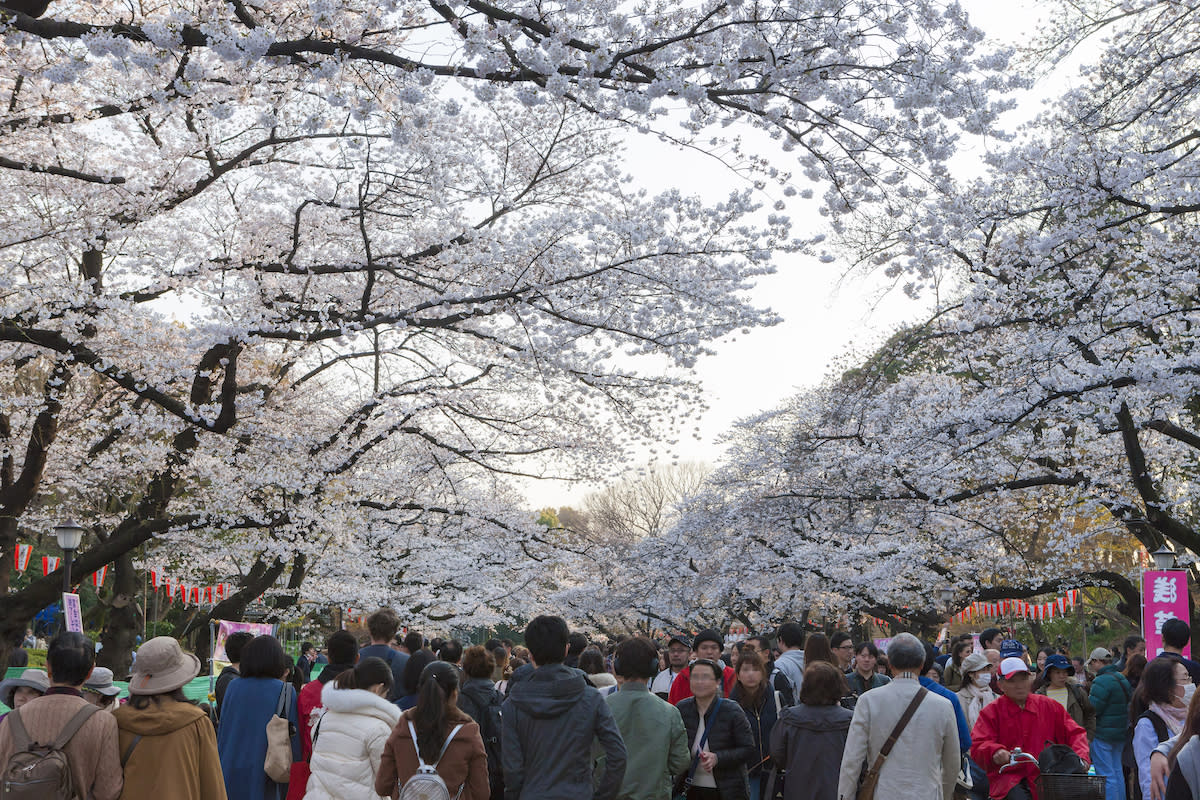 Ueno Onshi Park - @TCVB
The Ueno area is lined with many museums, including the Tokyo National Museum. It is a famous cherry blossom viewing spot with approximately 1,200 cherry trees of about 50 varieties and is visited by thousands of people every year.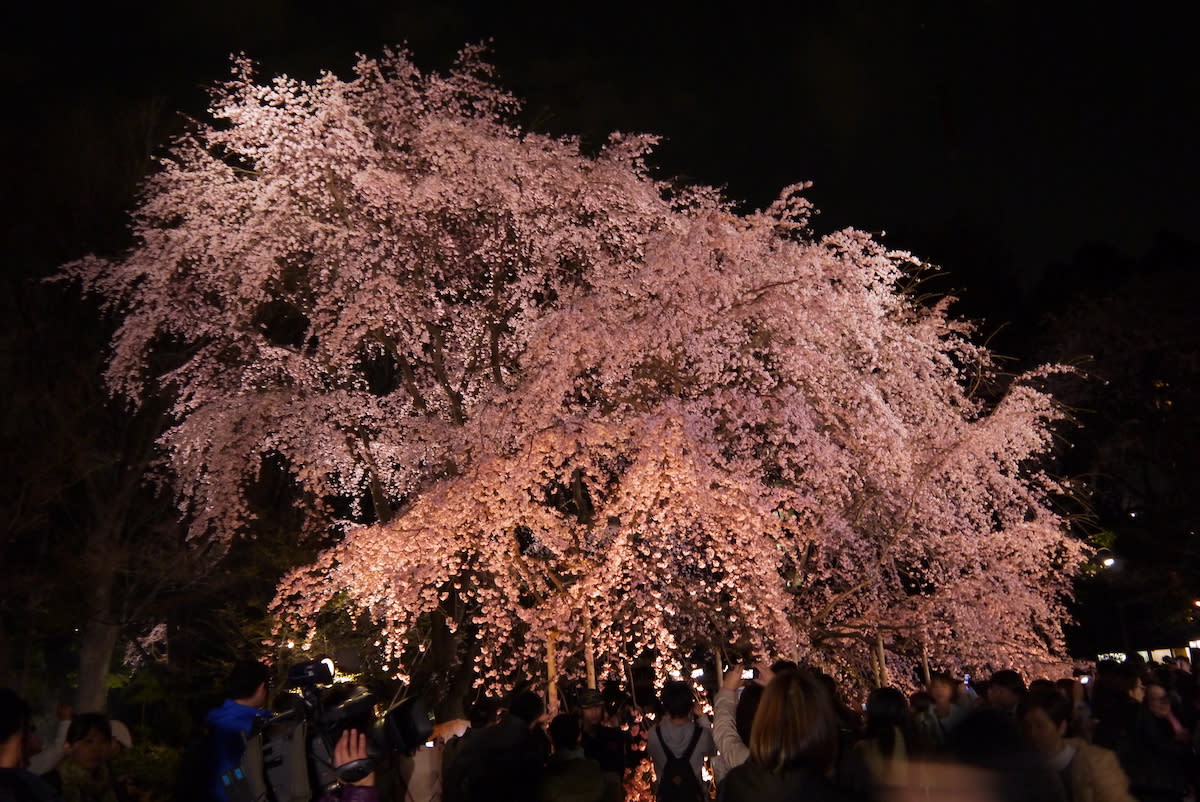 Rikugien - @TCVB      
The weeping cherry tree (Shidarezakura), which can be said to be the symbol of Rikugien garden, is about 49ft high and about 68ft wide. Its appearance, reminiscent of a falling waterfall, is even more impressive when lit up at night.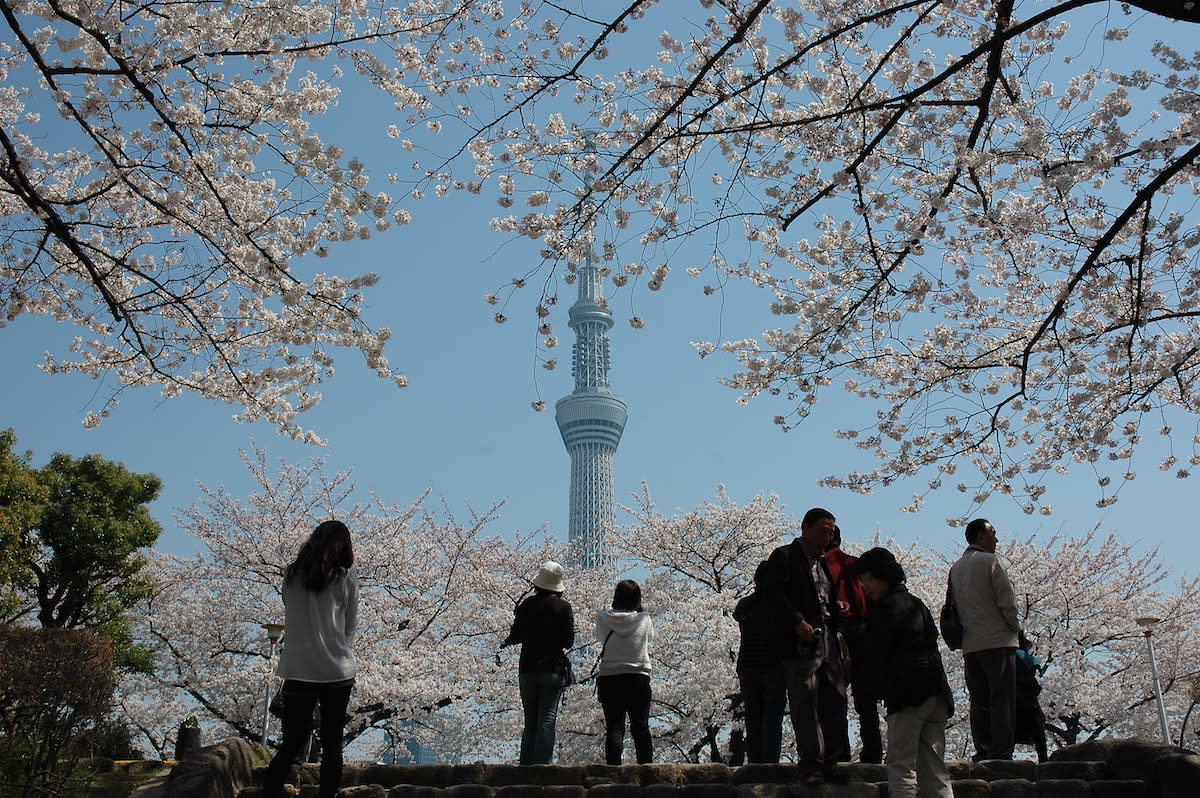 Sumida Park - @TCVB
Sumida Park, located just outside Asakusa, has been one of the most famous cherry blossom viewing spots since the Edo period. The Tokyo Sky Tree®, the world's tallest radio tower, stands on the opposite bank of the river, creating a spectacular view in collaboration with the cherry blossoms.
Tokyo Rainbow Pride tokyorainbowpride.org
Tokyo holds its annual Pride in late April, the most pleasant time of the year with its fresh green foliage. The Tokyo Rainbow Pride festival and parade takes place over a two-day weekend in Yoyogi Park (closest station: JR Harajuku), attracting up to 200,000 LGBTQ+ folks, friends and allies.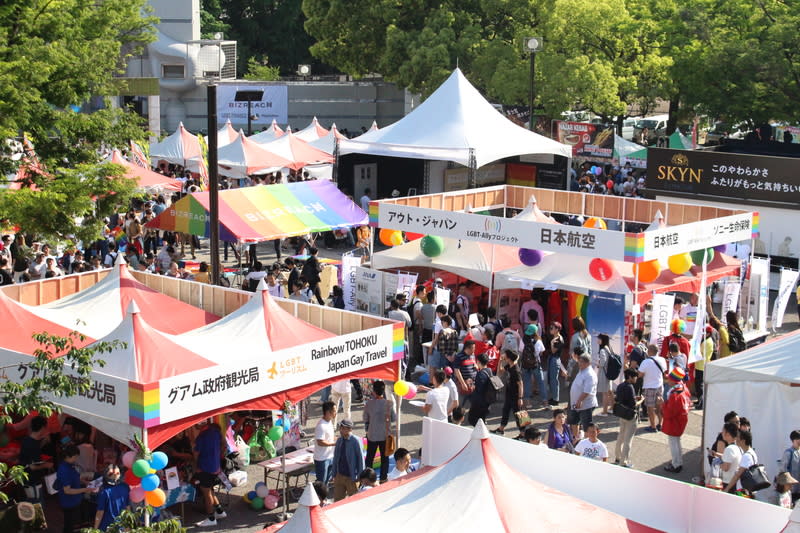 @Out Japan
More than 100 vendors will be at Yoyogi Park's Event Plaza, which is a famous performance space. On stage, there will be live performances from LGBTQ bands, dancers, and major music artists. Throughout Tokyo, there will be symposiums, film screenings, art exhibitions, and club nights, all taking place during Golden Week (a major Japanese national holiday) under the name of "Tokyo Rainbow Week". Last year, a drag queen party and art exhibition were held at PARCO in Shibuya.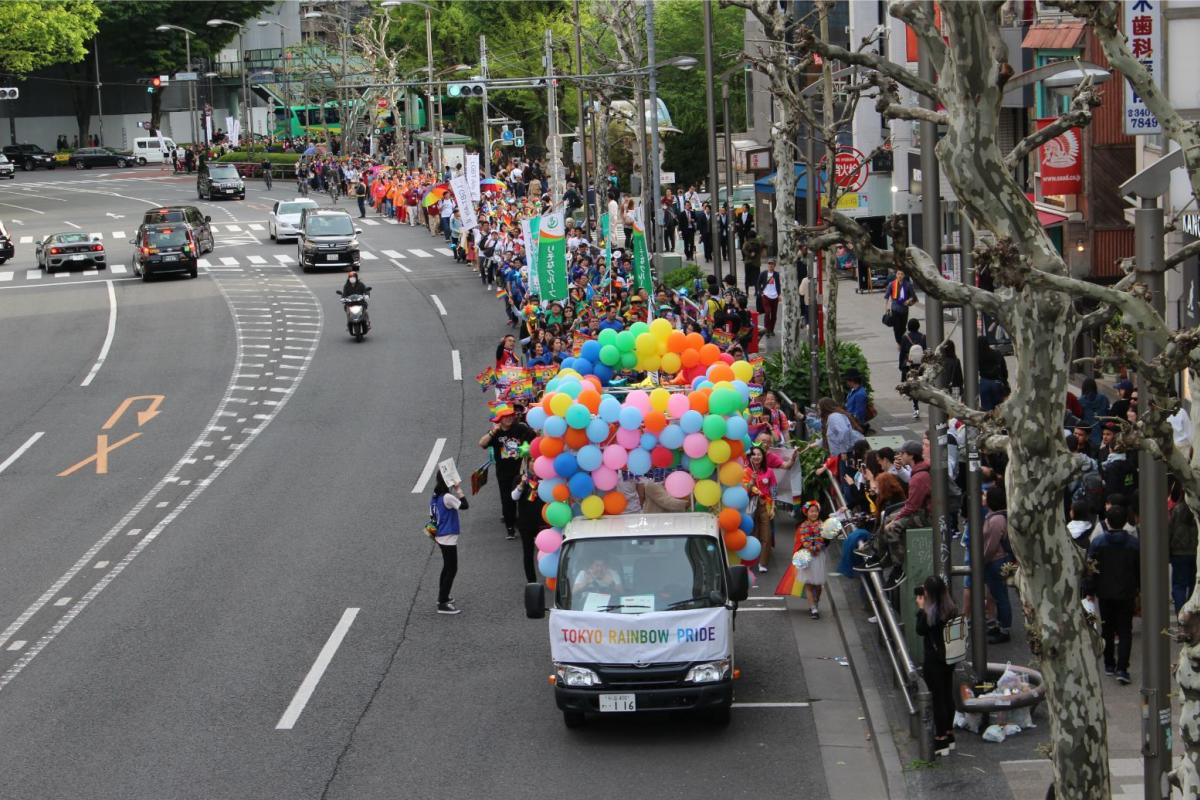 @Out Japan
On Sunday, the Pride Parade will be held and approximately 10,000 people will march through the streets of Shibuya and Harajuku.
Other Pride parades are currently held in nearly 30 cities throughout Japan, but "Tokyo Rainbow Pride" has become a large scale and well-known event for the public.
During the pandemic, the event was held online for two years, but in 2022, the live event returned to Yoyogi Park for the first time in three years. Tokyo Rainbow Pride will continue to grow as an event that unites the LGBTQ community and attracts a diverse range of people from Japan and abroad.
Are you inspired to book a trip to Tokyo, Japan? Visit "Tokyo Old meets New" Official Website for more information. 
You can also follow-on Facebook, Twitter, and Instagram. 
This article appeared is appeared on vacationer.travel, queerforty.com & bearworldmag.com Sponsored by Tokyo Metropolitan Government.