"Where are all the fences?"
Travelers taking part in expeditions across the sprawling country of Mongolia ask this often. The answer is, well, there really aren't any. Mongolia, having one of the lowest density populations in the world, is a land of sprawling landscapes sprinkled with Mongolian yurts and the nomadic herders that reside inside them. Its diverse landscape attracts both leisure and adventure seekers. You can choose to have a luxury adventure drinking wine on the rolling green steppe, an adventure sleeping in yurts and tracking snow leopards, or a mix of both! Whether one is looking for a temporary disconnect with a breath of fresh air, a deep connection with nature, or experiencing a unique culture with ancient roots, Mongolia is a land that will entrance and surprise you.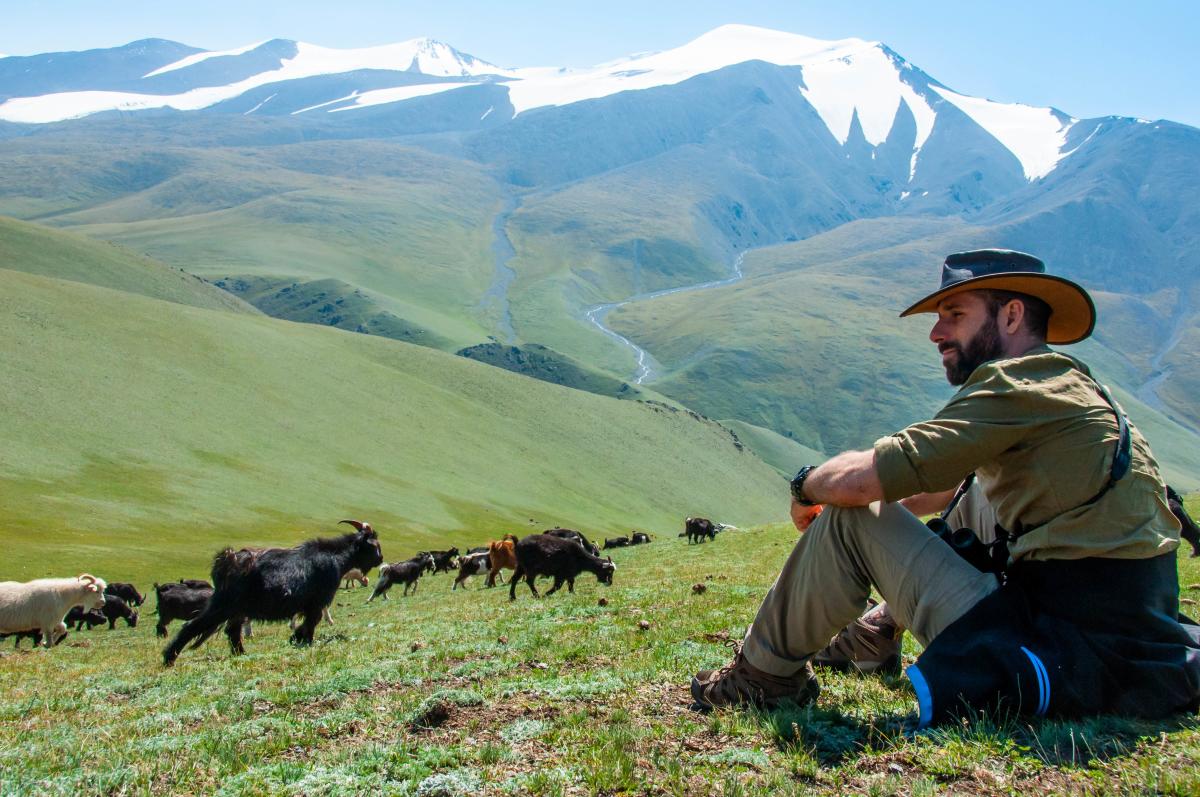 For most, summer is the time to visit. The summer months provide a cool breeze in the evenings and only a dry, mild heat during the day so sweating is rare, even in the Gobi Desert. While coming any time during the summer is an excellent idea, many adventure seekers prefer to come during one of Mongolia's two big festivals: the Naadam festival and the Golden Eagle Festival.
The Naadam festival dates to the time of Genghis Khan and takes place every July throughout the country. This is a time of year in which Mongolians celebrate the abundance of food and warmth that summer brings. This festival shows off the three sports of Mongolia: wrestling, archery, and horse racing. Wrestling is restricted to men and is arguably the most loved sport in Mongolia. Archery is open to both men and women, and shows off the unique style of Mongolian archery that Genghis used to conquer most of Asia. Horse racing is done by child jockeys and after the race is finished, festival attendees will rush into finish line to touch the winning horse's sweat, which will provide them luck and good fortune for the coming year. We recommend a smaller town or a village Naadam (rather than the one in the capital) for a more intimate and authentic experience.
The Golden Eagle Festivals highlights an ancient tradition practiced by the Kazakh nomads in western Mongolia, near the Altai mountain range. These Kazakh nomads have been training huge Golden Eagles for hundreds (some say thousands) of years. During the two-day festival, the hunters will show off not only how well trained their eagles are, but also their own horsemanship skills. You may have heard of a 13-year-old girl named Aisholpan and the documentary The Eagle Huntress, which she stars in. She was one of the first young girls to take up the sport and enter into the Eagle festival. Now many young girls follow in her path. While you can visit the hunters any time of year, the festivals take place in September and October.
Where does the LGBTQ+ traveling community fit into Mongolia? Mongolia legalized homosexuality after separating from the Soviet Union in the 1990s and outlawed hate crimes on the basis of sexual orientation and gender identity as well as hate speech based on these two categories in 2017. While there is not a large gay scene to explore in Mongolia, more and more gay bars are popping up in recent years. There are about four to five small gay bars at the date of writing this article. The LGBTQ+ center of Mongolia has been fighting for more awareness and hosting weekly events, as well as gay pride in August. During pride week, the center hosts fund-raising events, concerts, peaceful city walks, film festivals and art exhibitions. Until recently, most gay Mongolians have flown under the radar, but thanks to modern technology with apps such as Grindr and Blued, it has been easier to meet others for dating.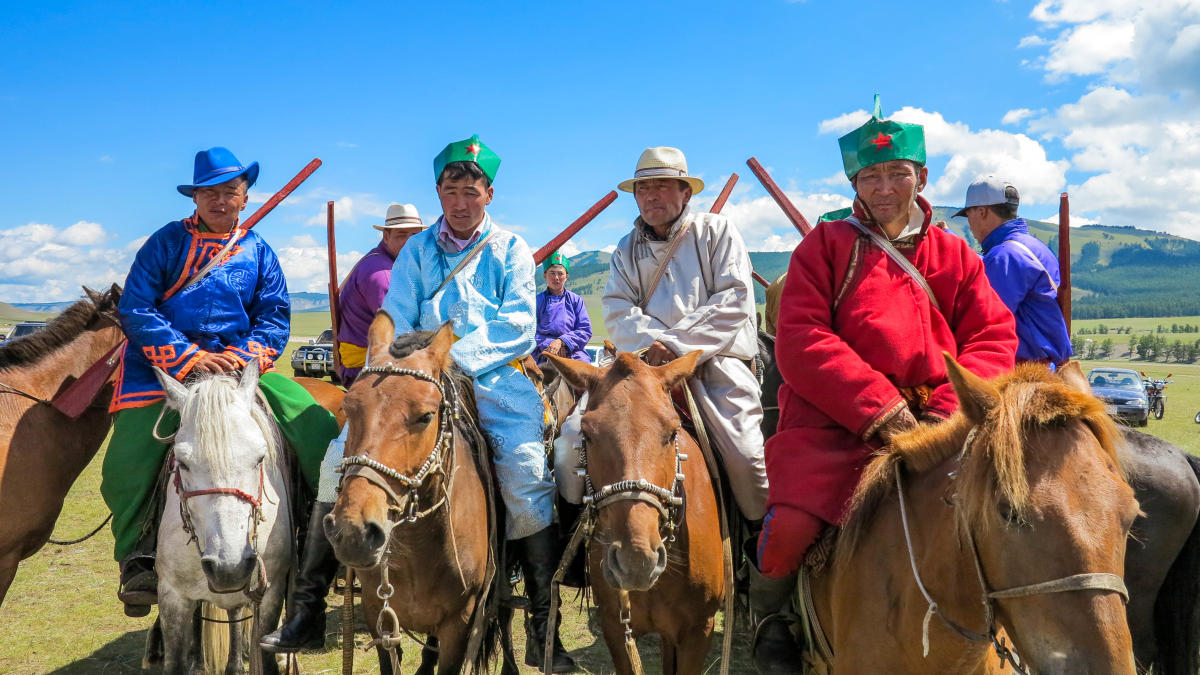 Mongolia is vast and there is a noticeable absence of roads. Having a guide is almost mandatory without a huge amount of preparation, and using a company with experience leading LGBTQ+ travelers will enhance the connection to this enchanting, remote terrain.
Big Mongolia Travel runs all-inclusive tours and specializes in authentic, custom-made experiences for individual travelers and tour operators. They are committed to responsible and sustainable travel that positively impacts Mongolia as well as transforms the lives of the travelers that visit.  The company has offices in Mongolia and the US.