Written by Ray Si – Proud IGLTA Member
Gay pride gatherings, festivals and parades are a fantastic opportunity for the LGBTQ+ community to come together and fly the flag with pride, hence the name. Still, they are also a chance to highlight issues affecting the community in particular and the world as a whole. Such celebrations are slowly, and sometimes with difficulty, spreading across the globe, but there is one place that always feels like the heart of Gay Pride, and that is Malta. For Malta to be honored with the title European Capital of Culture in 2018 says a lot about its open-mindedness when it comes to arts and culture. Still, it may surprise some people to find that the island has some of the best rights and attitudes towards the LGBTQ+ community, anywhere! Add to this the fact that the island is a beautiful blend of Mediterranean landscapes, gorgeous beaches, picturesque towns and historic architecture, and you have to ask the question, why would you celebrate it anywhere else?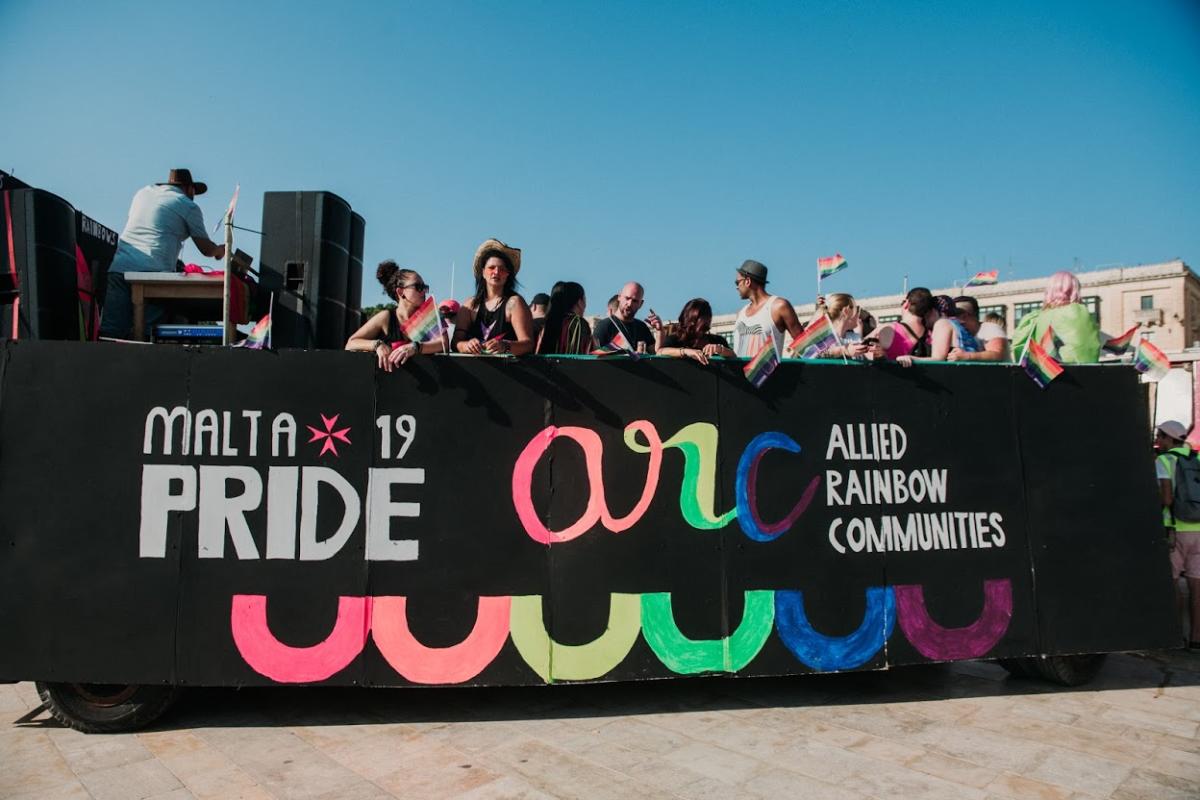 And so it was inevitable that I was going to find myself in Valletta in early September for the Allied Rainbow Communities' Malta Pride Parade and Celebration Week. Following a record number of participants and visitors last year and ARC's vow to push the numbers even higher this year, I had to join the celebrations again.
It is safe to say that the event takes over Valletta. Still, as invasions go it has to be one of the most colorful, fun and friendly in history. Thousands of revelers, bystanders, onlookers and allies of the LGBTQ+ community squeeze into those sun-kissed and historic streets to both celebrate their lives and make a stand in solidarity of each other; the frivolous and the fantastic, the poignant and the political, side by side, hand in hand.
And while the parades with all their glitz and glamour are what make the headlines, the week offered all manner of related events and attractions too, from pool parties to films, from talks and discussions to bars, beaches, and nightclubs. From the social to the serious, there was something for everyone. And all this comes together under a neat multi-colored umbrella with some added glitter to celebrate the right to be different. And whereas some such events are being side-tracked by consumerism and marketing opportunities, Malta's heart is very much in the right place. To this end, it was great to see an increased number of youths accompanied by their LGBTQ+ guardians experiencing this great event, many getting right into the spirit of the occasion, and sporting the unwritten uniform of bright colors and fun accessories.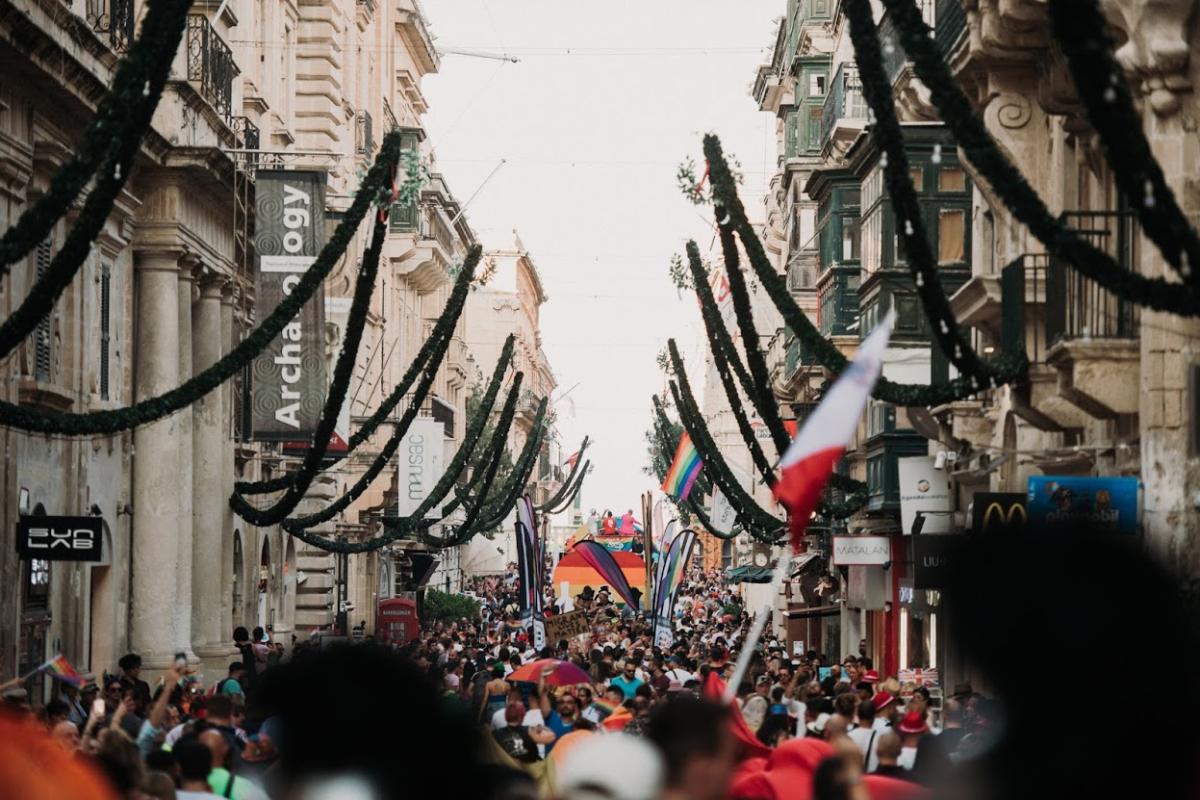 Malta in early September is a sun-worshipers paradise and the week sees the whole island in heat—take that whichever way you wish. With this in mind, the parade was pushed back to 5 pm to allow for the slight cooling of temperature, but a Pride Parade always manages to turn up the heat both physically and metaphorically!
This year's event even coincided with the grand opening of Valletta's elegant Rosselli Hotel, which threw wide its doors and welcomed esteemed guests such as Malta's Prime Minister, and of course yours truly. The hotel made for the perfect base of operations within easy walking distance to all the main activities and provided a luxurious 5-star stay. The hotel offers a touch of sophistication with high-vaulted ceilings and spacious rooms that mix old-school class with modern comfort. And with an outdoor pool, roof garden and relaxed lounges, it made for the perfect retreat to balance the energetic fun of the day. Pride gatherings are becoming part and parcel of many cities' calendars across the globe, but nowhere does it quite like Malta. Not only does ARC throw a great party, they are reminding people precisely what Pride events are all about. Roll on 2020!
Photos courtesy of: Allied Rainbow Communities