Written by GayCities: Your Gay Travel Guide
Link: https://london.gaycities.com/
This article is part of a Delta Air Lines, seven-city series featuring Seoul, São Paulo, London, New York City, Seattle, Los Angeles and Buenos Aires. Delta flies to all seven destinations from its major US hubs. Click here to book a flight.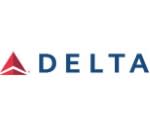 ---
Home to Europe's largest gay and lesbian population, London remains a hot spot for the discerning international LGBTQ+ traveler. And with more than 300 languages spoken (though you'll need just one) and nearly a third of the population born outside of the country, you don't get much more international.
The British capital's eight-million-plus population is marked by established Asian, South Asian, African and West Indian communities, partly the result of Britain's once vast empire. Yet for a city of such a scale, London feels convincingly intimate and unthreatening, much of it down to its village-like atmosphere spread across 32 boroughs, each with individual and local character. The city might lack the crazed energy of New York City and can't quite compete with Berlin's über-gay sexiness (who can?), yet it offers a unique cocktail of sophistication, understatement, spark and sufficient unbridled hedonism.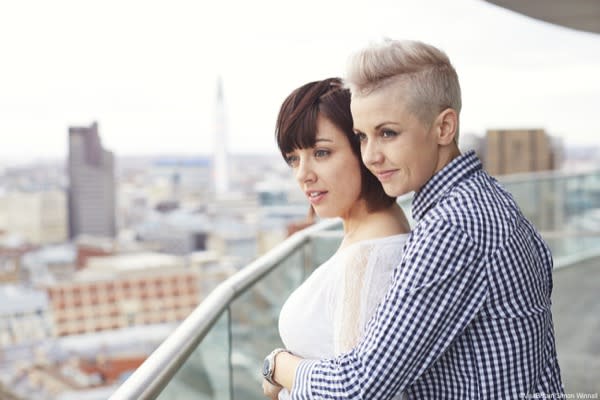 Photo credit: ©VisitBritain/Simon Winnall
London's coveted résumé includes arguably the world's most celebrated live theatre, 10 centuries of architecture, a restless and vital music culture, famous streets, adventurous dining, shopping, shopping and more shopping, an unapologetic embracing of drink, formidable collections of art treasures, a serious but sexy contemporary art scene and round-the-clock outlets and distractions for gays and lesbians. And then there are the numerous elegant and, in some cases, woodsy parks, commons and heaths, which have a sizeable pull with gays both during the day and after hours.
London does not have a gay ghetto per se but Soho comes closest with its mix of restaurants, patisseries, Italian food shops, specialty businesses and a frisky but waning straight red light district effortlessly rubbing up against dozens of gay bars, pubs and sex shops. Its main drag, Old Compton St., plays catwalk to uninhibited cruising and occasional outrageousness that the greater public have come to expect from the area, but not in a kitschy-obvious way. Appropriately the 17th-century origin of Soho's name appears to be a hunting cry. And if the conveniently central Soho has replaced Earls Court as London's gay mecca (and it has, in a big way), then south-of-the-river Vauxhall fancies itself as giving Soho a run for its money. But gay Vauxhall is predominantly nocturnal, with big sweaty dance clubs, pubs and leather and fetish dens pumping life into an otherwise barren area where in daylight cars far outnumber the traffic on the sidewalks. However, large-scale corporate development and plans for further commercial infiltrations are threatening the local gay stronghold. Scene stalwart The Hoist closed its doors in December 2016 following a 20-year run in which the club's pull with punters shifted from the leathered and rubbered to the naked. And as of 2017, east London has fully emerged as a gay scene offshoot, by turns indie, alternative, arty and trashy.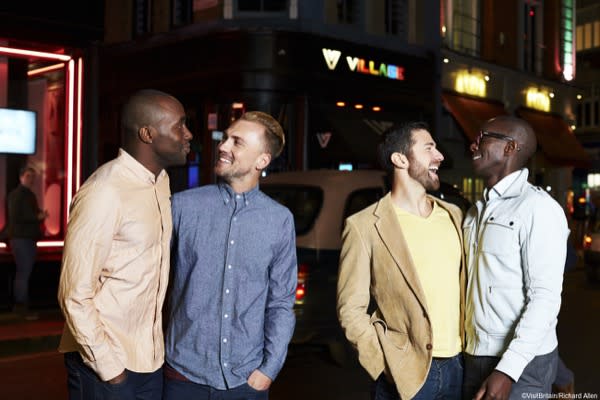 Photo credit: ©VisitBritain/Richard Allen
In London one is seldom far from a gay pub, bar or club, with literally hundreds of venues throughout the capital. And the city's comprehensive network of buses, underground trains (the Tube) and surface rail (London Overground) will get you there in comfort, though it is imperative to buy an Oyster travel card because paying without one for a bus or tube ride can at least double the cost. Daytime driving is rarely if ever necessary, and is penalized with a pricey one-day congestion charge fee throughout the city center. The Tube shuts down between midnight and 5:30am, but buses run through the night—from and to Trafalgar Square—and provide a reliable alternative to cabs, which London is renowned for, but which will eat into your club cash. Pubs tend to stop serving at 11pm, but many clubs operate until the sun comes up and beyond. As of 2018 the Tube offers an all-night service on five major lines on Fridays and Saturdays: the Victoria line—which serves Vauxhall—and the Jubilee line, plus most of the Central, Northern and Piccadilly lines, with plans for the remaining four lines at some point.
London ranks among the world's more expensive cities, but it can be done on the cheap, with restaurant and café prices as varied as the weather, which, contrary to myth, is not all rain and fog. While the city's skies are often grey, you'll find pockets of beautiful sunshine and clear skies throughout the year, particularly between April and October. Admittedly the winters tend to be chilly, dark and damp, though not without atmosphere. Especially when a pint in the pub is involved. And at the end of a working day it is not unusual to find certain gay watering holes heaving with punters in no rush to get home.
Click here to view all IGLTA members and travel opportunities in London.
Featured image photo credit: ©VisitBritain/Melody Thornton