By Bill Malcolm
Image Credit: AxelBeach Miami
You cannot beat a winter vacation in South Florida that includes Miami Beach, Fort Lauderdale, and Wilton Manors. I recently spent time in all 3. Yes, the beaches are great but there is also a lot to do besides that. Wilton Manors is a LGBTQ+ friendly city surrounded by Fort Lauderdale. It replaced Miami Beach as the local queer mecca 20 years ago and is still going strong.
WHAT TO DO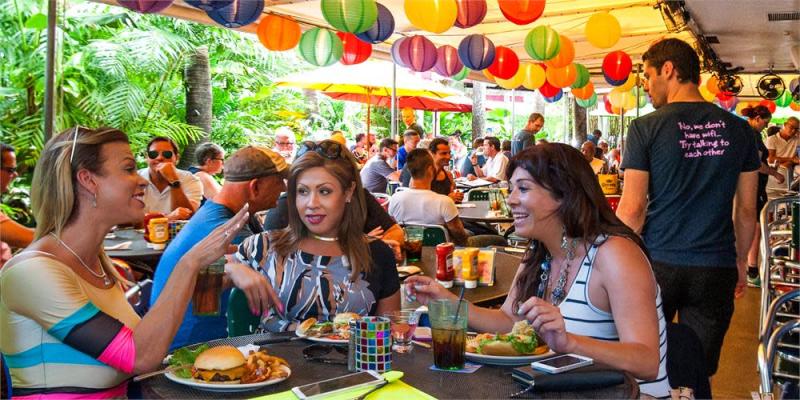 Image Credit: Visit Lauderdale
Enjoy the Botanical Gardens, The Holocaust Museum, and the many art deco buildings in Miami Beach. The 12th Street Beach is fun. In Fort Lauderdale, it's the Sebastian Beach near the Ritz Carlton.
Explore Holiday Park and meet up with the Fort Lauderdale Frontrunners Wednesday at 7 p.m. for a run or walk.
Work out at BRXV Fitness in Wilton Manors. A 24-hour pass is US$15, which allows for two days of workouts. Then go shopping for new clothes next door at the Pride Factory. Lunch at Rosie's is also in order.
Enjoy the Sunny Side Up (Farmers) Market in Flagler Village at 820 NE 4 Ave in Fort Lauderdale. For other farmers' markets, see https://www.visitlauderdale.com/articles/post/top-farmers-markets-in-greater-fort-lauderdale/
Walk along the Riverwalk and have lunch on Las Olas Boulevard in downtown Fort Lauderdale.
NIGHTLIFE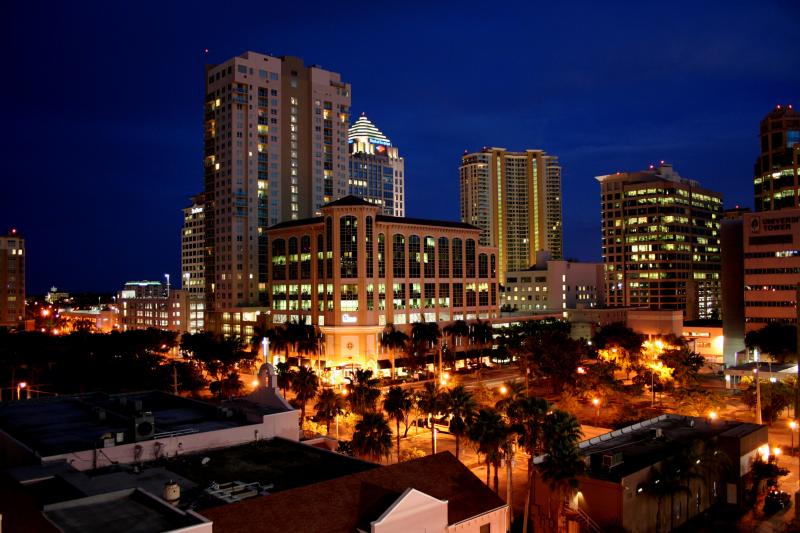 Image Credit: Creative Commons
All the bars are close together in Wilton Manors. I like Hunters Night Club for happy hour. Georgie's Alibi is a lot of fun and has events. You will find dancers nearby at Johnsons which has a great happy hour as well. The Eagle and the Village Pub are popular bars. The Gym sports bar is also worth a visit. All are steps from each other.
In Miami Beach, the Palace is your go-to drag show bar and restaurant. The Gaythering has a nice bar and Twist is the mainstay.
WHERE TO EAT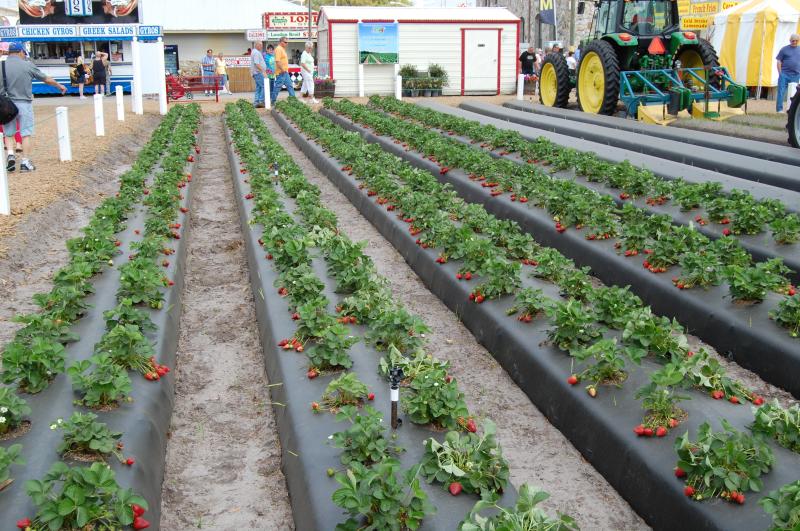 Image Credit: Creative Commons
In Wilton Manors, Rosie's is the local favorite to see and be seen and has good food.
Sistrunk Marketplace is the first food hall in Fort Lauderdale and now has 13 vendors.
For the latest roundup of what's new in Fort Lauderdale: https://www.visitlauderdale.com/articles/post/whats-new-noteworthy-in-fort-lauderdale/.
AIDA serves upscale Mexican food with locations in both Miami (Coconut Grove) and Flagler Village, Fort Lauderdale.
Grab some take out and Florida strawberries (the sweetest I have ever tasted) at Publix Market (Florida's grocery store chain); the Wilton Manors store is at 2633 N. Dixie Highway.
GETTING THERE/GETTING AROUND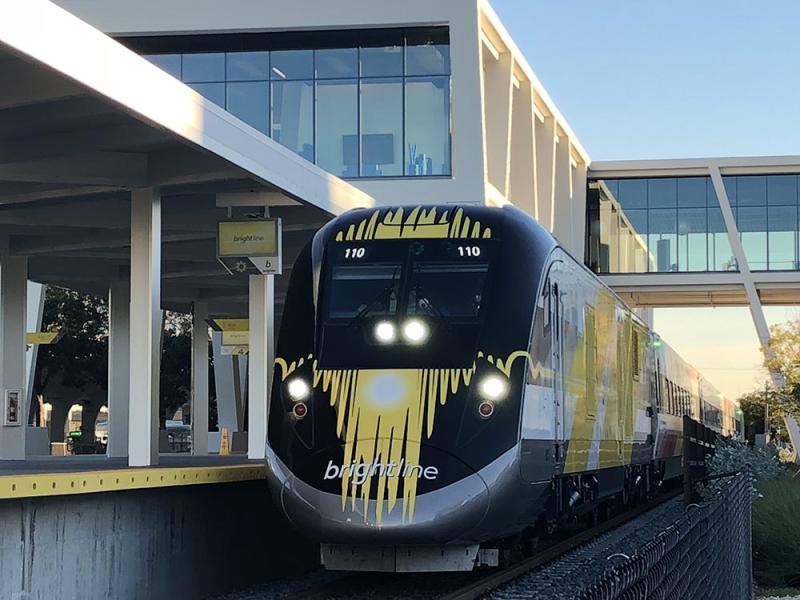 Image Credit: Creative Commons
The Brightline train takes you from Miami to Fort Lauderdale in just 30 minutes. Take the #50 bus to Wilton Manors from the nearby Transit Center. The new Circuit shared taxi takes you everywhere in Wilton Manors for just US$2. It is free in Fort Lauderdale. Download their app. You don't need a car in either Wilton Manors or Miami Beach. Both are very walkable and have excellent public transportation.
WHERE TO STAY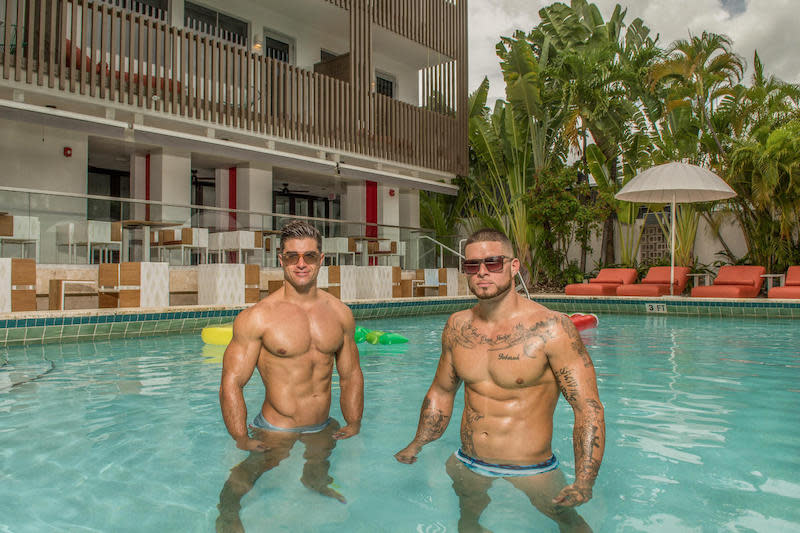 Image Credit: AxelBeach Miami
The AxelBeach Miami in South Beach is the only North American outlet of this popular European "hetero friendly" hotel chain. The pool scene is fun as is the bar (they had trivia night when we went). Their rooftop bar is a must on the weekends. Book your stay at axelhotels.com.
The Gaythering Hotel is another option in Miami Beach complete with a sauna locals can use.
In Fort Lauderdale/Wilton Manors, try the Home2Suites by Hilton in Flagler Village. You get a complete apartment.
Men will like the Calypso Inn in Wilton Manors, which is handy to the bars, shops, and restaurants. You can stumble home from the bars. The Key West suite features its own private patio and garden.
Wilton River Suites rents you a full apartment. The new option is at 611 NW 29th Street (wiltonSuites.com).
AIRPORT ACCESS 
Both Miami and Fort Lauderdale airports have excellent public transit options:
Take the #150 Bus from MIA to Miami Beach. It runs every 20 minutes.
From MIA to FLL or downtown Fort Lauderdale, take TriRail.
The #1 Broward County Bus serves FLL to downtown Fort Lauderdale where you can hop on the #50 to go to Wilton Manors.
Rental car not needed.
TRAVEL TIPS
HOTSpots! Florida is your go-to magazine for what to do and where to go in Wilton Manors/Fort Lauderdale as well as Miami Beach and Key West. They have even carried my column. Check them out at hotspotsmagazine.com.
OUTClique Magazine is the monthly LGBTQ+ magazine in print and online at outclique.com.
South Florida Gay News is in print and online at southfloridagaynews.com.
The new quarterly in Florida, Embrace Magazine also carries my column. You will find them in print and also online at embracemedia.us.
It's great to be in an area with 4+ thriving LGBTQ+ publications.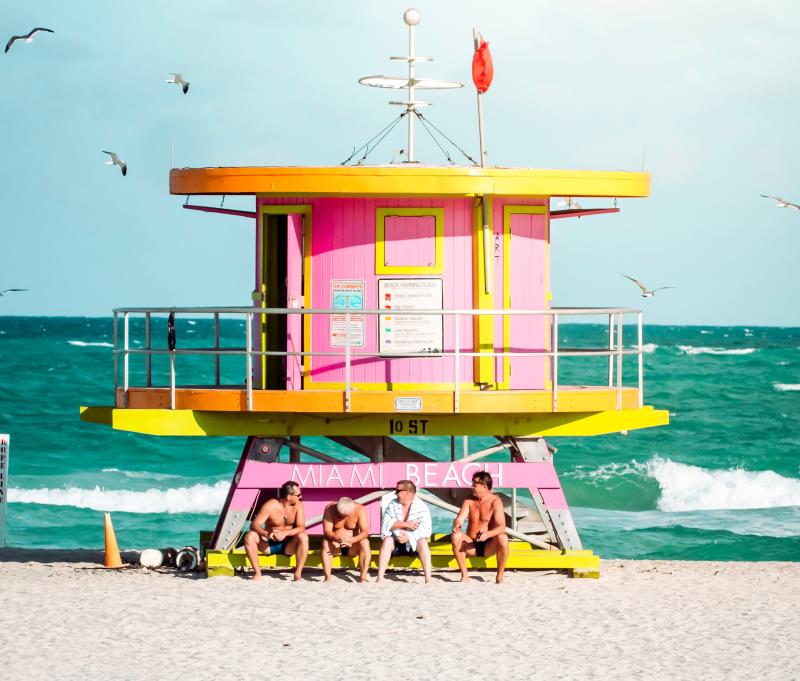 Image Credit: Unsplash
FOR MORE INFORMATION
Plan your trip at visitlauderdale.com. Special thanks to Ivonne MacMillan and Richard Gray of Visit Lauderdale for their helpful tips.
---
*Bill Malcolm is North America's only LGBTQ+ syndicated value travel columnist.
Featured Image Credit: Visit Lauderdale