Considered the most LGBTQ2+-friendly travel destination in the world by the Spartacus Gay Travel Index, it's not surprising that Canada is home to some of the best LGBTQ2+ neighborhoods. From well-established locales that have helped shape movements, to up-and-coming hot spots, these villages represent the inclusivity and diversity that define Canada.

Celebrating the importance of the LGBTQ2+ movement in Canada with both rallies and festivals, these neighborhoods are a perfect place to enjoy culture and community.

 
Toronto's Gay Village & Queer West Village
A mecca of culture, Toronto boasts not one, but two (a little added bonus for you!) LGBTQ2+-friendly neighborhoods.
The Gay Village, nestled in the area surrounding Church and Wellesley Streets, is home to Canada's largest LGBTQ2+ community. Smack dab in the middle of Toronto's downtown core, this vibrant village is full of trendy cafés, delicious restaurants and, of course, LGBTQ2+-friendly shops and nightlife spots. Spanning several city blocks, you'll feel welcome as soon as you arrive.
The Village, as it's fondly called, prides itself on being accepting of all walks of life, which can be witnessed at its notorious Pride celebration that's held in June. Stop by for a parade or two — from the Trans March, the Dyke March, to the main event, the Pride Parade — or any of the other inclusive and exciting events, like the Cabana Pool Party or the Treehouse Party.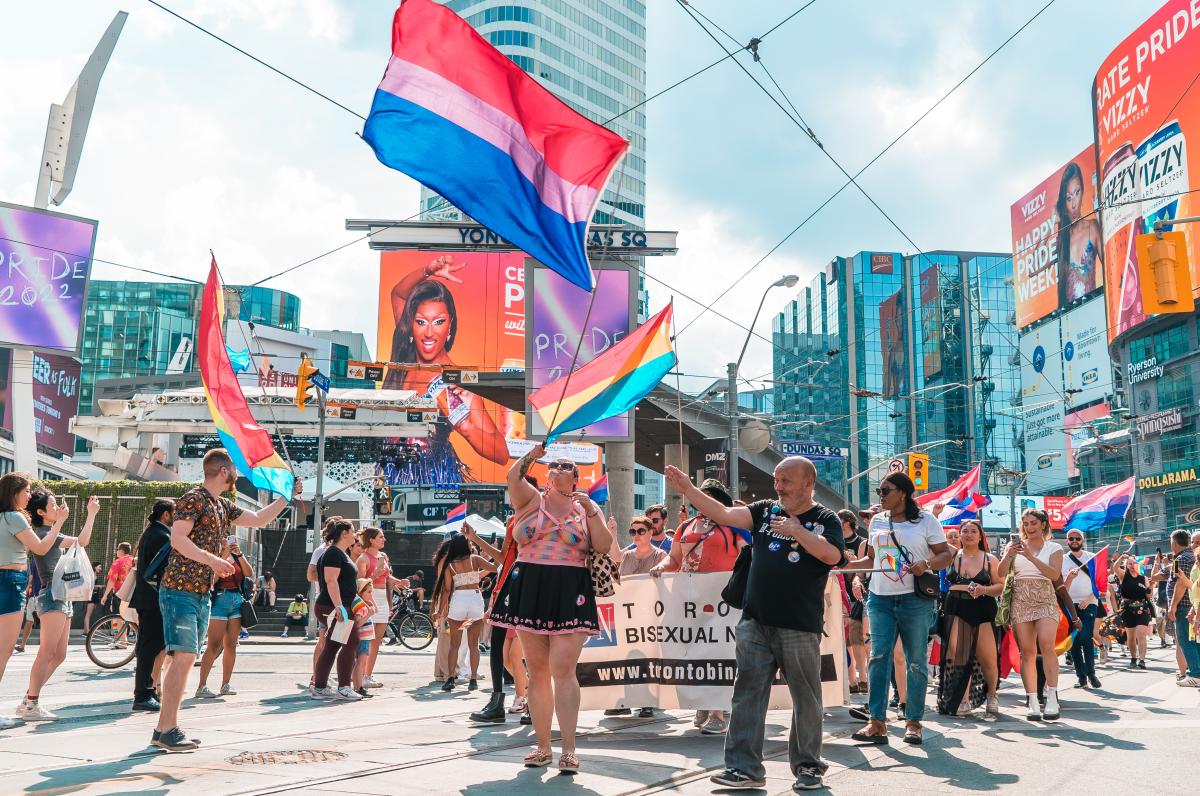 Image Credit: Destination Toronto
Looking for more friendly Toronto spots? Head over to Queen Street West near Trinity Bellwoods Park, which is also called Queer West. An area known for arts and culture, which resides in the West Queen West neighborhood, it boasts the largest concentration of galleries in Toronto and a quintessentially artsy atmosphere. An added bonus is the area's thriving nightlife scene that's home to some of the most open-minded folks in the city.
Toronto also plays host to the Inside Out Film and Video Festival — the largest event of its kind in Canada. The 11-day event, which is held in the spring, celebrates the best LGBTQ2+ film across the country and around the globe, drawing some 35,000 attendees to screenings, panel discussions, parties and more.
Montréal's Le Village
Just east of downtown Montréal, you'll find Village Montréal, also known as the Village— one of the largest LGBTQ2+ villages in North America. With inclusivity and quirkiness at its core, this area of Montréal, right near the rainbow-colored Beaudry Metro Station, is home to almost all of the city's LGBTQ2+ businesses, alongside historic architecture and well-loved drag shows. Plus, it becomes a pedestrian-only area every summer from May to September, making it feel like Pride every day.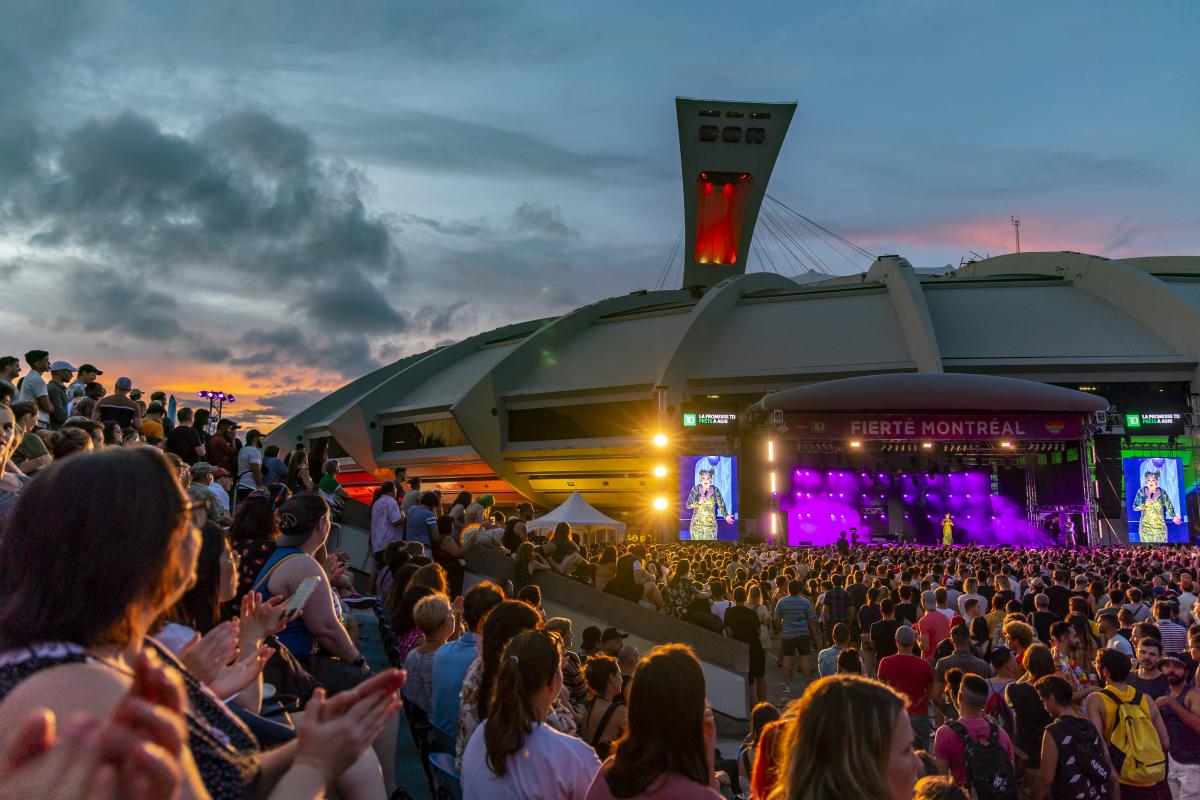 Image Credit: Fierté Montréal/Tourisme Montréal/Eva Blue
Spend your days in the area's parks, enjoying public art, as well as the pedestrian-only section of Saint-Catherine Street, that opens up to quaint café patios and shops from June to September. When night falls, check out Cabaret Mado for a colorful evening or Club Unity, the biggest gay club in Montréal, where you'll find a luxurious rooftop terrace. Of course, you can't miss Fierté Montréal, the city's week-long Pride festival.
Vancouver's Davie Street and Commercial Drive
If you're into the laid-back vibe of the West Coast, then you'll feel at home in Vancouver. Anchored by the Davie Street Village, home to Canada's first permanent rainbow crosswalk, you'll find people and nightlife as colorful as the street below your feet. In Vancouver's West End, just south-west of the downtown core, you'll be greeted by pink bus stops and rainbow banners, as well as LGBTQ2+-friendly events and businesses. Plus, the main drag, Davie Street, is just up from the beach. Now that's a major bonus, especially when it comes to the August long weekend Pride festival, which snakes through the Village past many sandy spots, making for the perfect parade.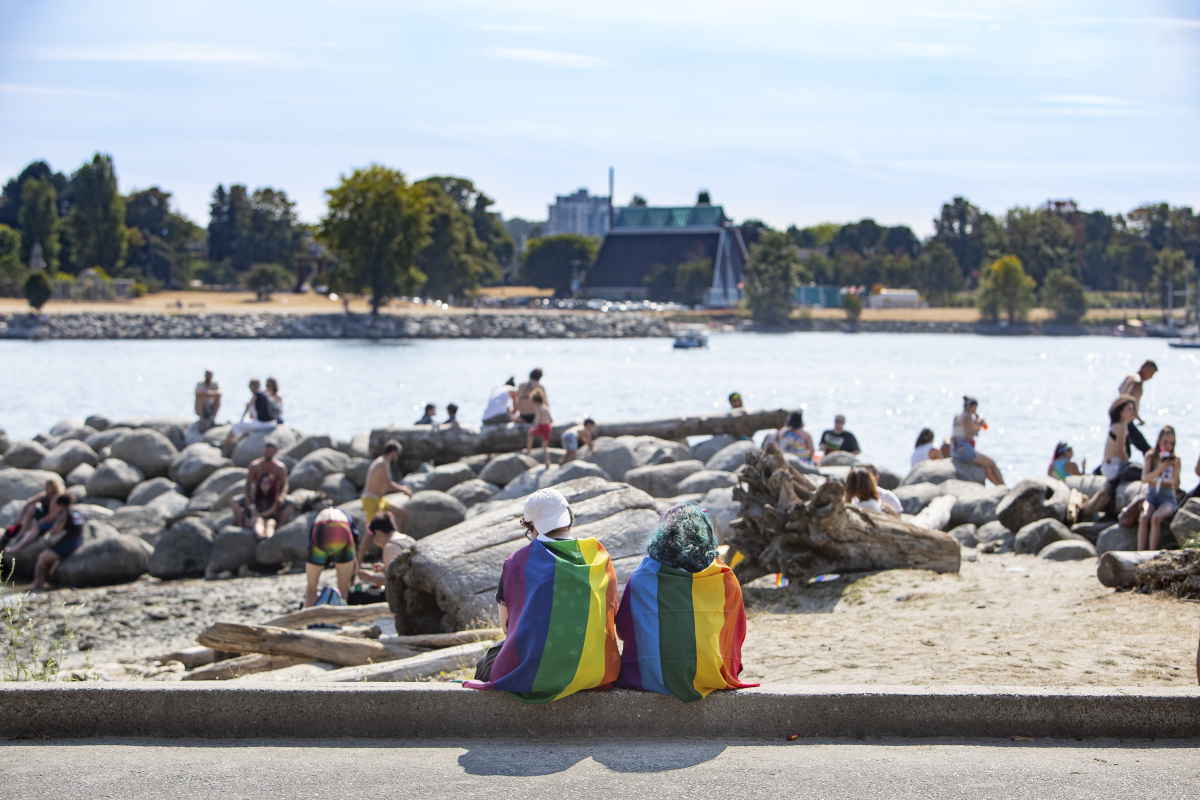 Image Credit: Destination Vancouver/Vision Event Photography Inc.
Wander around Stanley Park during the day, making sure you stop at the famous Little Sister's Book & Art Emporium on the way back. Then head to the Village for the legendary nachos at the Fountainhead Pub and a night of dancing and meeting new friends at the community bar, The Pumpjack. Considered "Canada's Most Gay-Friendly City" by Condé Nast Traveler, we understand why so many people love Vancouver.
There's also Commercial Drive, or "The Drive." Located in Vancouver's East Side, the 21-block neighborhood boasts a diverse array of eateries, cafes, pubs and boutiques that welcome all travelers with open arms. It also hosts East Side Pride each June, a family-friendly celebration featuring a fundraiser BBQ, walking tours, live performances and plenty more.
Edmonton's Jasper Avenue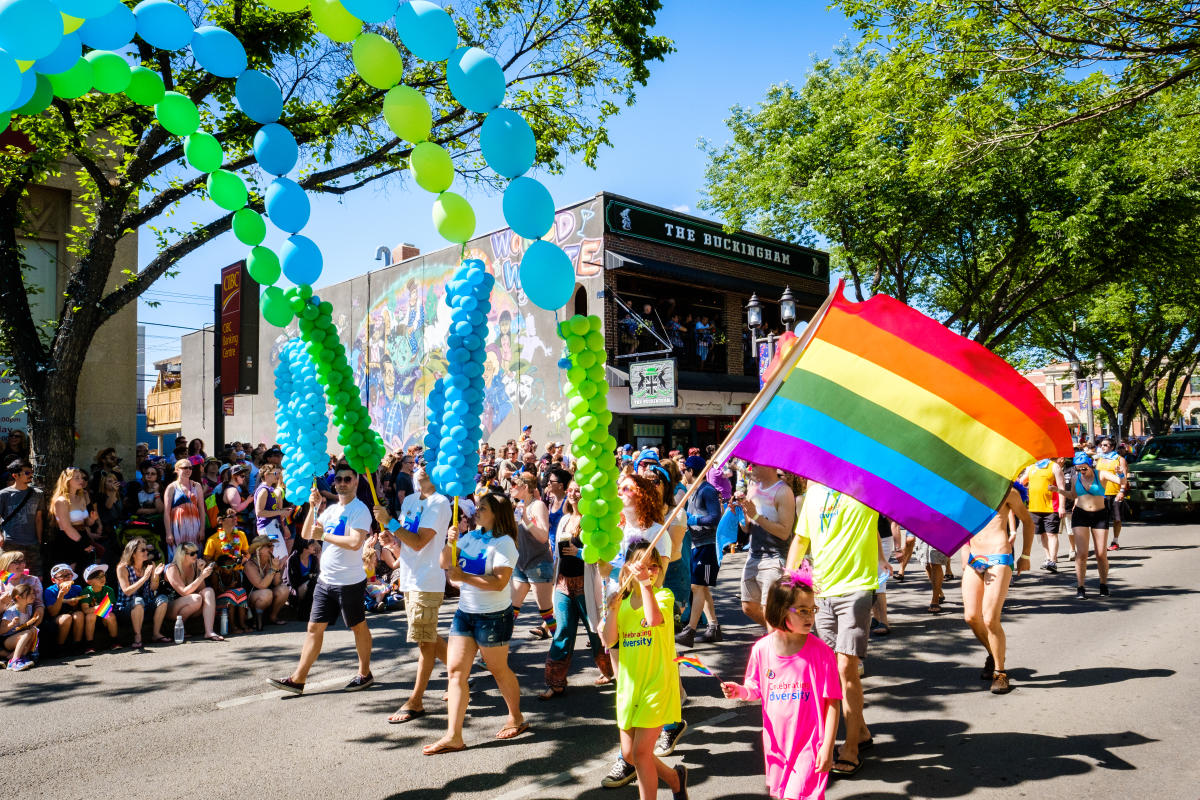 Image Credit: Destination Vancouver
Not quite as established as some of the others on this list, Edmonton's Jasper Avenue is a burgeoning LGBTQ2+ neighborhood. As a kind of de facto gay village, this area of the city is home to severalLGBTQ2+ businesses, bars and clubs. The scene is small, but fun and is invigorated by the yearly Pride celebrations, which are held in an adjacent neighborhood.
Winnipeg's Osborne Village
Winnipeg's LGBTQ2+ community has flourished alongside its ever-growing arts and culture scene. Known as one of Winnipeg's hippest areas, Osborne Village is home to the city's coolest spots for food, theater and culture. Pride Winnipeg is the main event in this central Canadian locale. Running over the course of 10 days, the festival has become a staple in the community. The annual event features a Pride Festival at The Forks, live entertainment, barbecues and a parade (of course).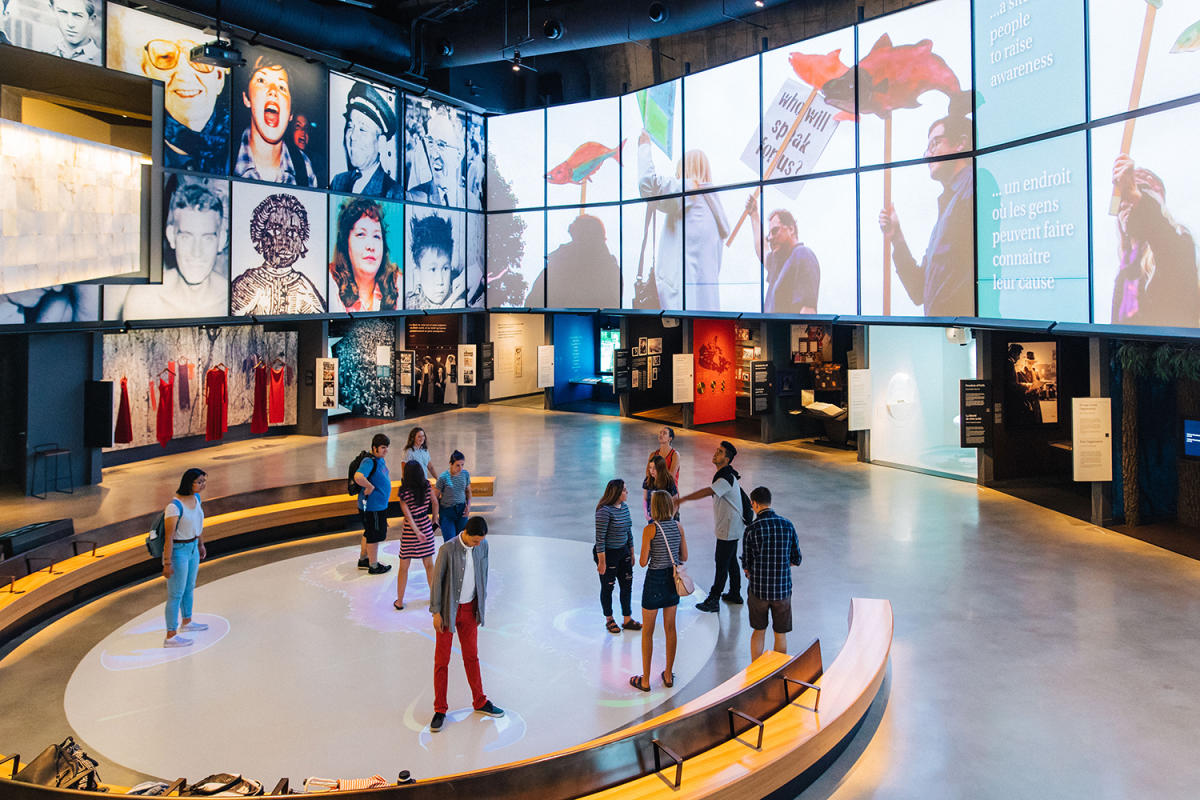 Image Credit: Destination Vancouver
If you're not in town for Pride, be sure to cruise down Osborne Street and check out the local shops and yoga studios. You can also plan to be in town for the Reel Pride Film Festival, which celebrates the arts community with film showings around the city. Keen to extend your adventure to other parts of the city? Check out the Canadian Museum for Human Rights or a guided public art tour to really understand this creative hub of Canada's prairie provinces.
From east to west, Canada boasts some all-inclusive spots for LGBTQ2+ individuals everywhere. Discover these neighborhoods and experience the vibrancy and diversity of this northern escape.
---
Featured Image Credit: Destination Toronto