Written by: Matthew Wexler via Edge Media Network
Originally Published: January 27, 2020 - Click here to view the original article
Book a flight and "hop the pond" to London, which EDGE named as one of the must-visit destinations for 2020.

Plan a long weekend to discover some of the best theater in the world — often at a fraction of the price it'll cost you for a Broadway show. A direct flight from Boston or New York clocks in at just over six hours, with plenty of alternative direct flights from Chicago, Dallas, Miami and more.

Three full days will enable you to hit major sites around town and get an insider's look at the theatrical traditions dating back to William Shakespeare and beyond.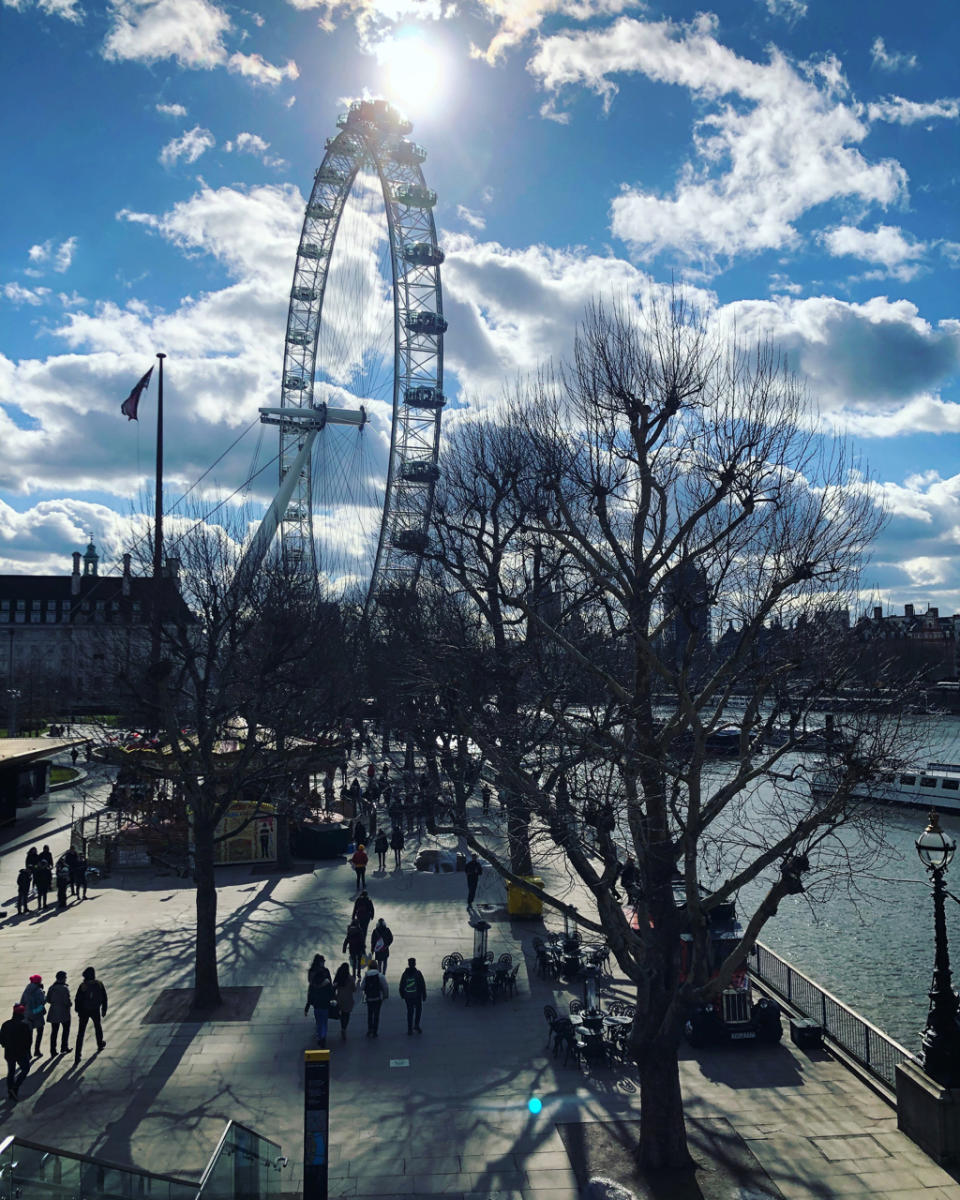 Photo by Matthew Wexler
DAY 1
Theatreland Tour with Ian McKellen - Well, sort of. Download the free audio tour, and the acclaimed actor will guide you through the West End. The tour begins at the TKTS Booth, where you can also pick up discount tickets for some of the biggest hits.

For those who prefer a more personalized experience, book an official Blue Badge guide such as Simon Whitehouse, who can spin tales of the city's theatrical past, including Shakespeare, Dickens, and the pesky plague of 1665.

Wondering what to see this winter and spring? Here are five picks:

"Everybody's Talking About Jamie" — Based on the 2011 BBC documentary, this inspiring story follows the trials and tribulations of high schooler Jamie Campbell as he discovers and embraces his authentic self.

"Daddy - a Melodrama" — Jeremy O. Harris's explosive Off-Broadway play, in which a young black artist meets an older white art collector, receives its London debut at the Almeida Theatre. The intersection of power, sex, and creativity (along with a gospel choir) pushes the boundaries of theatrical convention. (March 30 - May 9, 2020)

"9 to 5 The Musical" — The 1980 film comes to life with a score by Dolly Parton and featuring West End favorite Bonnie Langford.

Chekov, Anyone? The 19th-century Russian master playwright of naturalistic drama sees a wave of revivals this season, with two major productions hitting London stages. Toby Jones and Richard Armitage star in Conor McPherson's new adaption of "Uncle Vanya," while Emilia Clarke ("Game of Thrones") headlines a starry revival of "The Seagull."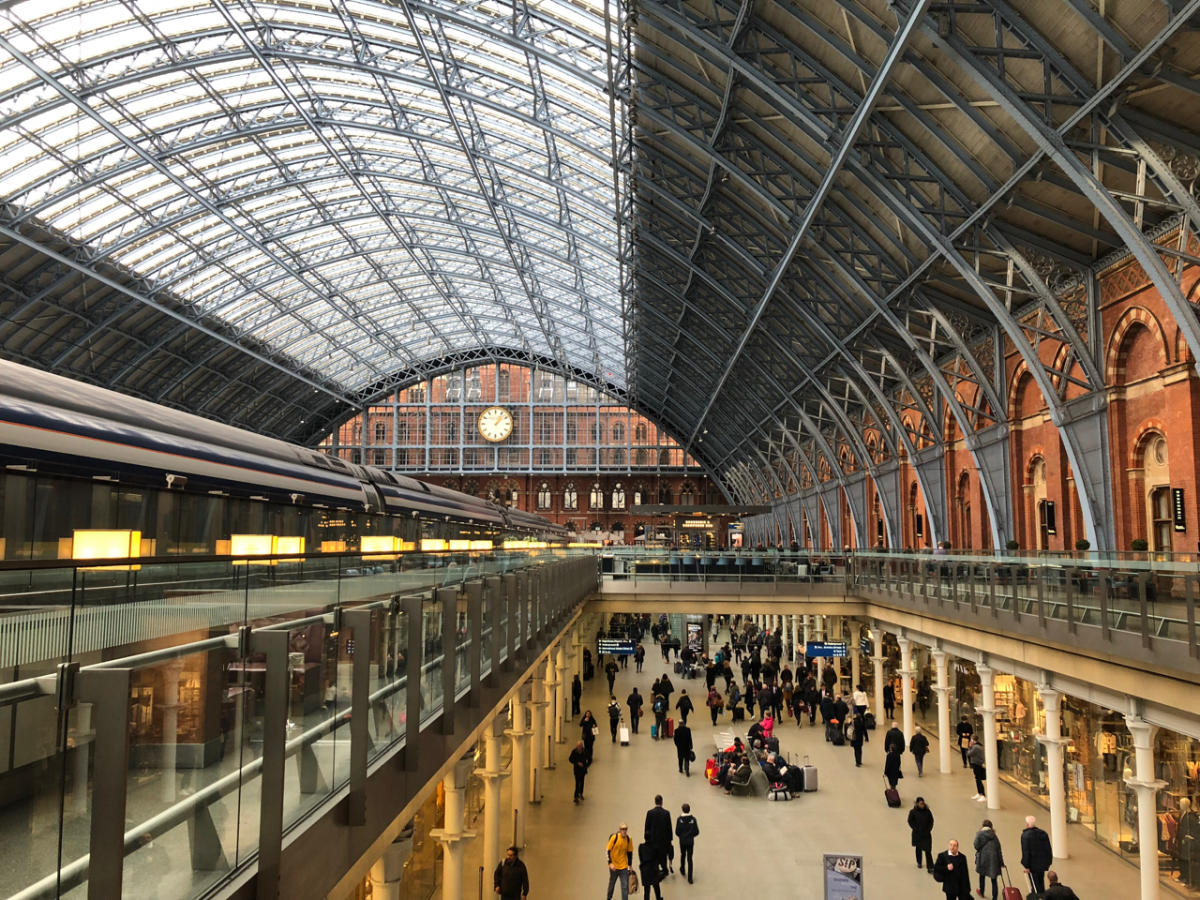 Photo by Matthew Wexler
DAY 2
Shakespeare's Globe — No trip to London is complete without a visit to the epicenter of British theater: the Globe Theatre. A 40-minute guided tour offers a snapshot of 16th-century life as well as the meticulous reconstruction of the building.

For a more immersive experience, visitors can also tour the contemporary Sam Wanamaker Theatre (opened in 2014), or book an Elizabethan Experience, which includes details of Elizabethan attire and tea and scones at the Instagram-worthy Swan Bar with views of the Thames and St. Paul's cathedral.

Angels Costumes — One of the film and theater industry's most famous costumers, this 160,000-square-foot facility located approximately an hour outside of London in nearby Hendon, offers a "Behind the Seams". Insider's access provides an up-close look at the artisans responsible for creating iconic costumes for "Game of Thrones," "Downton Abbey" and longtime West End hit "Wicked."

An Evening in East London
The thriving neighborhood, a quick 30-minute Tube ride from central Leicester Square, offers plenty of dining, entertainment and nightlife options. This quick checklist will ensure a terrific night out:

Cafe Route — Steps away from the Dalston Junction station, this veggie-forward restaurant's focus on Mediterranean and Middle Eastern dishes and bustles with locals and tourists alike. A curated pre-theater menu (£15, two courses; £19.50, three courses) is both affordable and delectable, or go family-style with sharable dishes such as stuffed bell peppers, lamb shawarma and a vegan platter of hummus, aubergine paste and roasted sweet potatoes.

— This year marks Arcola's 20th anniversary as one of London's most acclaimed producers of bold, new works. The Creative Disruption Festival (February 10 - March 15) includes ten shows in this year's line-up, including "Qtopia" and "Housewerk" from the Arcola Queer Collective (February 10-15).

Dalston Superstore — Head post-show to this multi-faceted venue for drinks and dancing. Queer-themed events span the rainbow spectrum from the midweek Tenderfoot and gender-diverse Transmissions to Homostash for lovers of facial hair.
DAY 3
Archive poster from the National Theatre.  (Source:Matthew Wexler)
National Theatre — In 1963, legendary actor Peter O'Toole helped launch the National Theatre Company with a star turn in "Hamlet." Fifty years later, the theatre is still going strong, producing new works, classics and reaching audiences worldwide with National Theatre Live, featuring live broadcasts including the original stage production of the award-winning series "Fleabag." Take an on-site Cocktails & Concrete Tour (£20), which explores the architecture and design of the modernist structure.

Victoria and Albert Museum — The V&A's holds more than 2.3 million objects in its permanent collection, but those with interest in the performing arts should head to Rooms 103 through 106 to explore the Theatre & Performance collection. Highlights include show posters, costumes, artwork and more.

Other museum highlights include spectacular fashion exhibitions, including Mary Quant (through February 16), which explores the designer's impact on London's mod fashion scene of the 1960s, and the upcoming "Kimono: Kyoto to Catwalk" (February 29 - June 21), which traces the evolution of the iconic garment from the 1600s to today.

Darjeeling Express — Plan ahead if you want to dine at this women-run Indian restaurant. The spectacular menu draws diners from around the globe and with good reason. The homestyle food bursts with the complex flavors of Indian spices, such as goat kosha mangsho, Bengali prawn Malaikari and channa chaat (spicy chickpeas with chiles and tamarind sauce).

Late Night in Central London
Post-dinner, head to G-A-Y for a revolving roster of drag performances; Ku Bar for three floors of mingling, drinking and dancing; and SHE, dubbed the only "women-priority venue in London."

Where to Stay
Raddison Blu Edwardian, Hampshire — Location, location, location. Steps away from West End theaters as well as easy access to public transportation, the Hampshire's soothing neutral color palette is ideal for rejuvenating after a long day (and night) of exploring the city. It's on-site restaurant, Leicester Square Kitchen, offers a refreshing reprieve from generic hotel cuisine with an innovative take on Peruvian fare with small plates, antichuco and ceviche.

Want more tips on Britain's theater scene? Visit VisitBritatin.com. Featured image credit: ©VisitBritain/Richard Allen.