Buenos Aires allows visitors to the city to marry within five days of submitting the request. After legalizing same-sex marriage, it was decided that foreign couples should also have the right to marry there.
According to the Buenos Aires government, the new regulation was adopted by "explicit instruction" of the mayor, Mauricio Macri, and it will allow foreign couples without permanent residence in the city to get married, whether they are same or opposite sex.
To do so, the parties must make an appointment to get married in the registry office, specify a local address (which can be a hotel), and have the proper papers with stamped passport to enter the country. According to the resolution, the Buenos Aires civil registry shall provide a turn for the wedding couple within a period not exceeding five days from when the request is made. This type of legislation is already in force in the provinces of Buenos Aires and Santa Fe. On May 11, La Plata hosted the first foreign gay marriage in the Buenos Aires for Australian tourists Greenwich and Victor Höld.
Buenos Aires is a great starting point to take romantic trips inside Argentina, such as a honeymoon to Iguazu Falls or Patagonia. Iguazu is one of the most gay-friendly spots after Mendoza, Buenos Aires and Bariloche. "Iguazu Falls is a favorite destination for our community," said Pablo De Luca, president and founder of the Gay and Lesbian Chamber of Commerce Argentina. "Snow, wine, and adventure tourism are also sought – the same as with heterosexual tourists."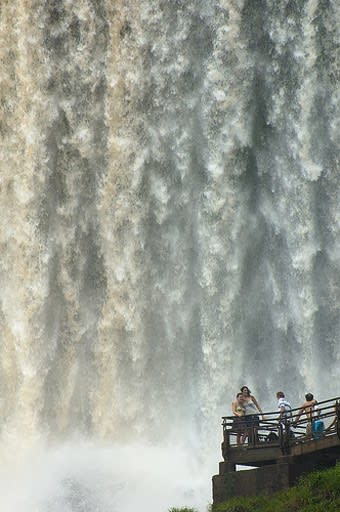 Of the total visitors to Argentina each year, it is estimated that about 30 percent belong to the LGBT community. "Gay-friendly is a fact here: Tourists do not have to be coming out of the closet every five minutes giving unnecessary explanations," said De Luca.
IGLTA member Pablo Polito is with 01Argentina Travel Agency in Montevideo, Uruguay.