Bonito in English translation means "beautiful," but I'm pretty sure after visiting this Brazilian destination that you will agree that the best translation would be "wonderful." Located 300 km away from Campo Grande, the capital city of Mato Grosso do Sul state, Bonito city was until the beginning of 2000 a typical countryside town. It's very different today. Still small, but it's now very busy, because of its 300,000 tourists that come from all over the world searching for adventure and a deep dive into the wild.
Around the city, many ecotourism attractions are ready to astonish. One of the most famous is the snorkeling tour at Barra do Sucuri. This activity takes about two hours and provides visitors 50 minutes of pure contemplation floating in one of the most crystalline rivers on the planet.
The attraction follows tough rules of conservation and only 80 tourists have the privilege to participate per day. It is recommended to avoid putting your feet down in the riverbed to protect the underwater flora and to avoid kicking up silt and disrupting the amazing visibility.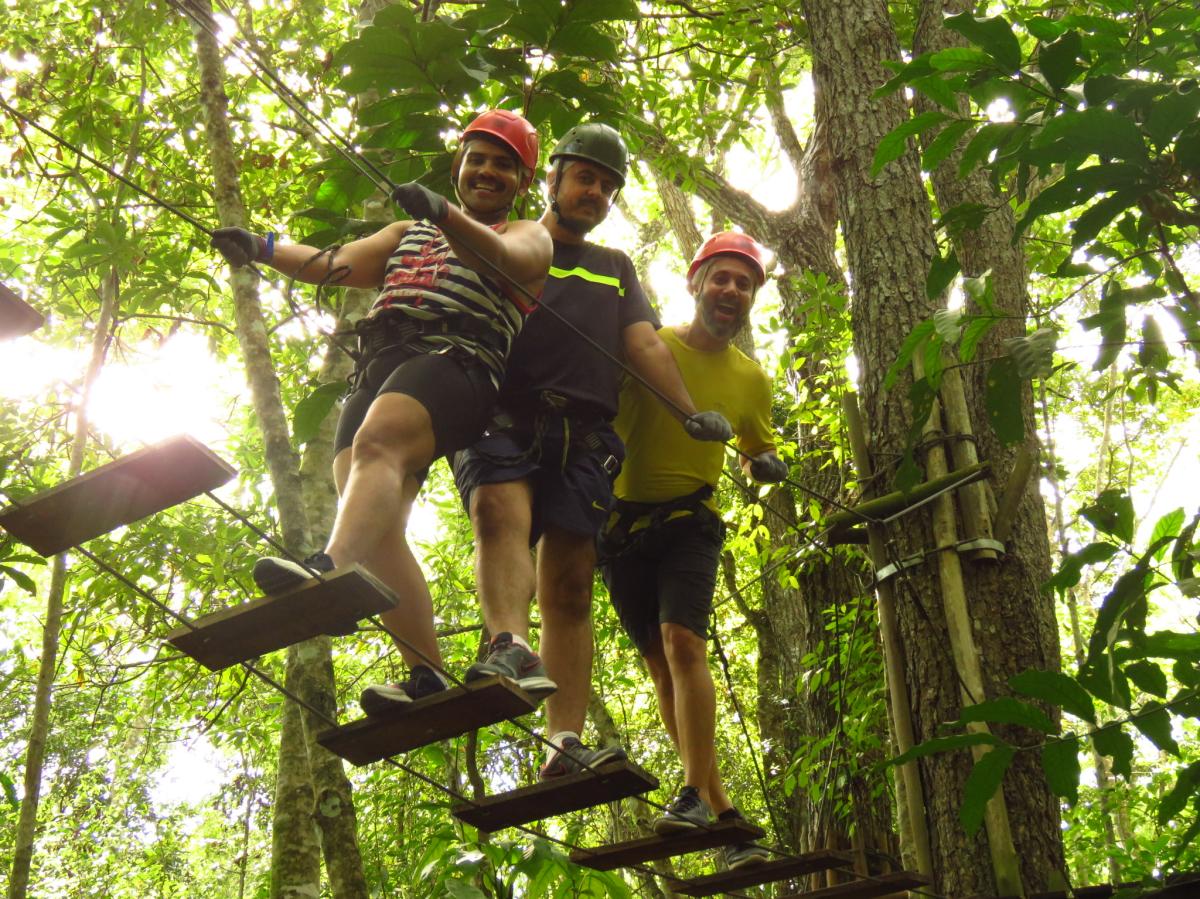 Let your body go with the current of water and watch as beautiful Piraputanga fish surround you, proudly showing their red tails. The Piraputanga is the symbol of Bonito and you will know why when you see one of these prolific natives next to you. Although they are the queens of this water, many other species can be seen easily. Otters and different types of birds, including noisy seriemas, can be spotted, and if you are very lucky you will see an anaconda passing by. Don't worry, the fauna in the region is abundant and the last thing the anacondas want to eat is a human!
Not far from Bonito is Serra da Bodoquena, a mountain region that divides the Cerrado ecosystem from Pantanal, the biggest swamp area of the world. In Bodoquena is another amazing attraction that will make you thank me for this travel advice. Known as Boca da Onça Ecoturismo, the attraction offers two options. On the adventure trail, you see eight mesmerizing waterfalls and are allowed to swim in four of them. The discovery trail has 15 waterfalls and swimming is possible at nine of them. If you are brave enough, you can also abseil from a 90-meter platform, the highest abseiling spot in Brazil.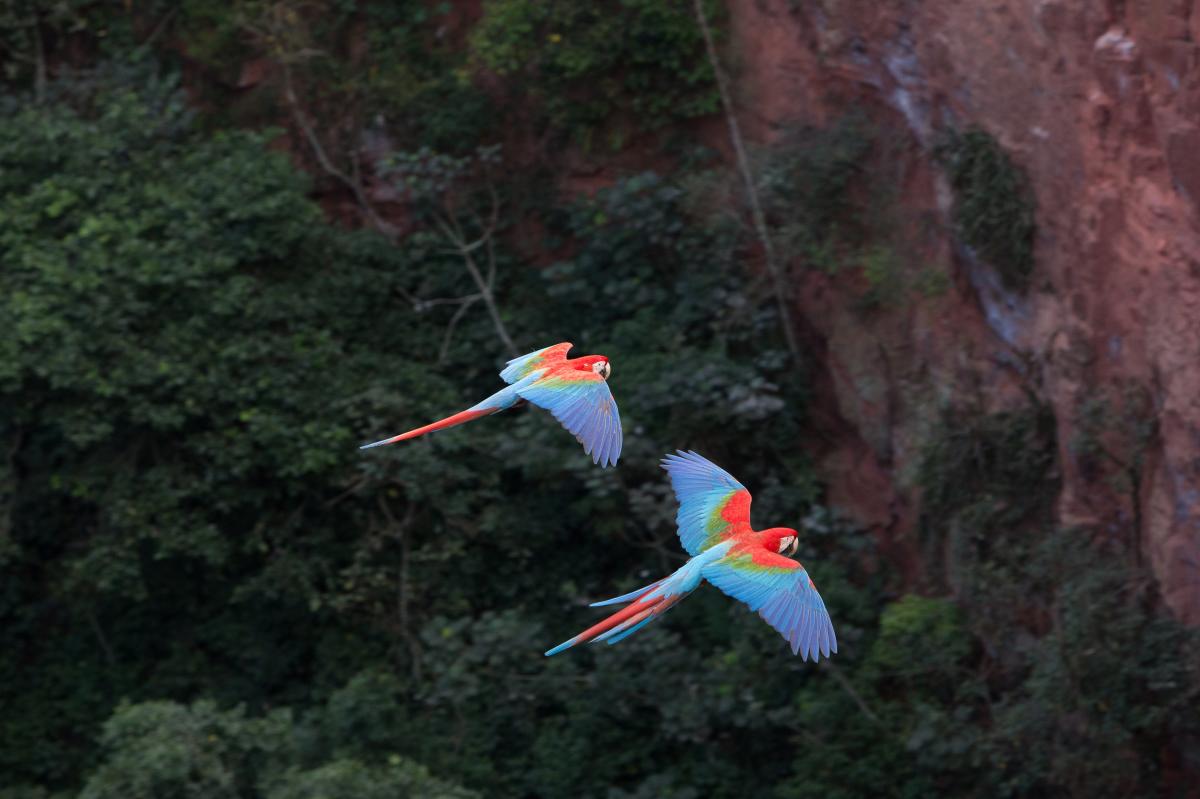 Activities begin in a beautiful and well-structured hall with a delicious local breakfast and safety briefing. After that, everyone is transported to the beginning of the trails and divided into small groups of 15 led by experienced guides.
Prepare yourself for four hours of wild connection. Jump in the crystalline waters and let your body be fulfilled by the power of this strong natural energy. The beauty of the waterfalls will make you forget the efforts during the trails, and each and every single dive will make you appreciate the investment. Nothing else seems to exist, only you and your inner thoughts.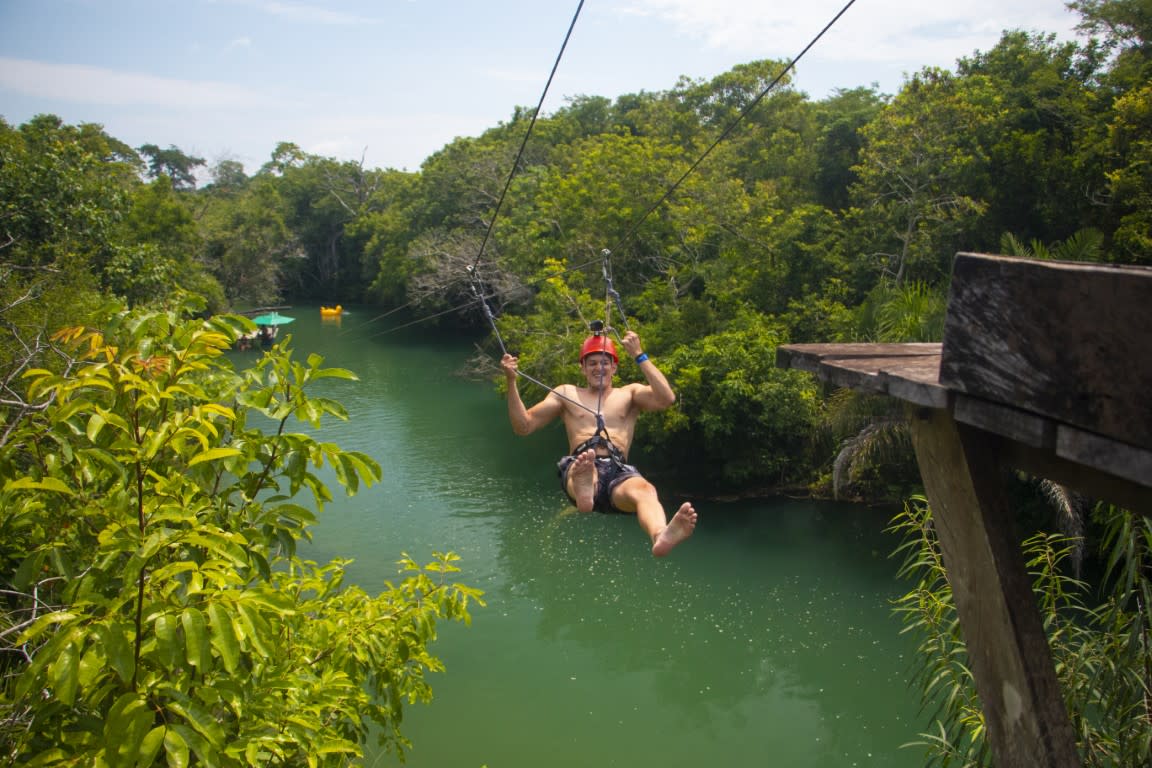 Back to the hall after this incredible experience, a tasty local meal will be waiting for you. The Boca da Onça also has around its main house a large green garden and a relaxing swimming pool for those who don't have other appointments and want to enjoy a few more hours of relaxing and contemplation. Macaws and toucans can be seen crossing the blue sky, reminding you how beautiful and uplifting Mother Nature can be.
Bodoquena also features Cachoeiras Serras de Bodoquena, a compound of trails and waterfalls, but easier than Boca da Onça. The trail is only two kilometers, but no less beautiful. There are many waterfalls along the way, and it ends at a cool bathing area where you can paddle or raft down through the river or relax and enjoy swimming in crystalline water.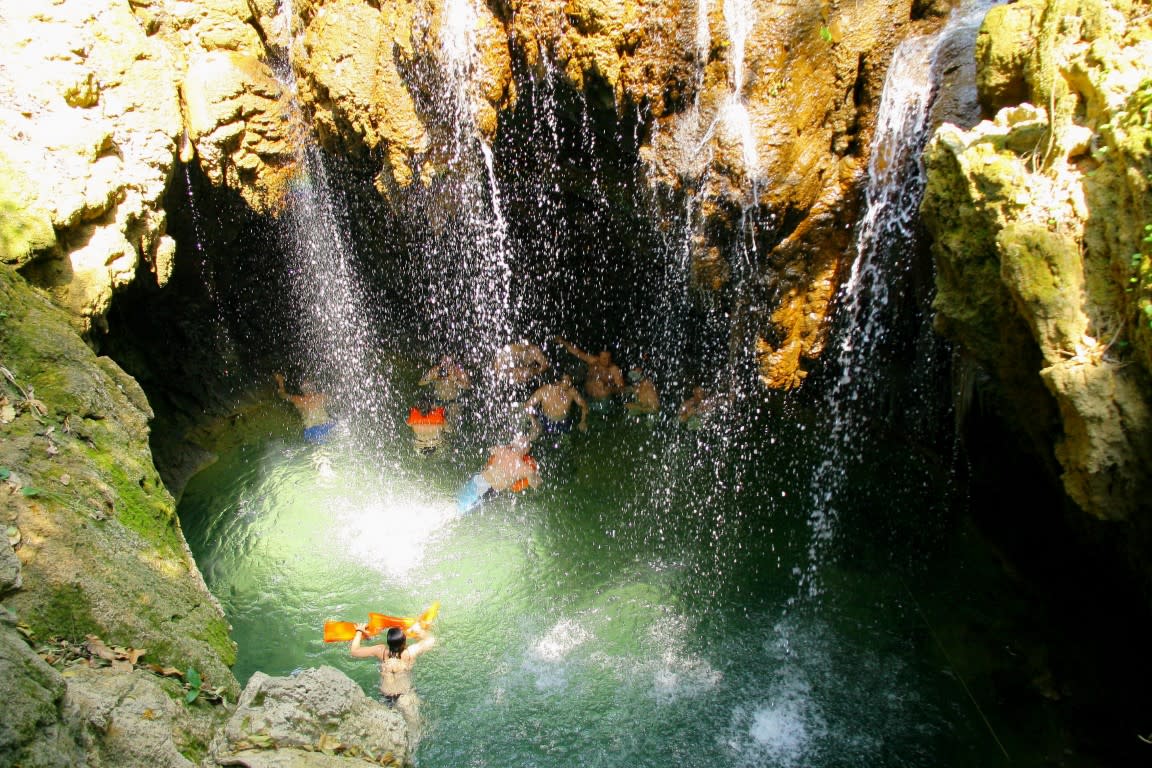 Since you came so far, don't miss Abyss Anhumas. It is a cave situated 23km from Bonito. Looking at the immensity of the cave from above is extraordinary. The Anhumas abyss was discovered in 1970 by a local after a forest fire revealed a small hole in the ground that was hiding a huge abyss. But, it was only in 1999 the Anhumas was opened to visitors.
Abseiling if offered here, beginning through a tight crack in the ground and dropping 236 feet (equal to a 26-floor building) to the bottom. The descent takes about five minutes, and the breathtaking view is a privilege that only 24 people can have per day.
After abseiling, you reach a floating deck on a crystal-clear lake the size of a soccer field, with a depth of 80 meters. Stalactites and stalagmites add to the surrealistic venture into the abyss. To see them up close, just splash in the water (average temperature 64.4 F/18 C) and float in a world created millions of years ago.
For certified divers, Anhumas Abyss offers the opportunity to go even deeper: 59 feet to be more accurate. Scuba diving reveals luminous new views into one of the most amazing caves on our planet.
After reading these amazing descriptions, you may ask, 'Is Bonito a safe place for LGBTQ+ travelers?'
Despite being a small town in the middle of Brazilian countryside, there have never been any instances of physical aggression against LGBTQ+ people; and recently, the state secretary of tourism, in cooperation with the municipal tourism board, decided to hire three specialists to help the local tourism trade better welcome LGBTQ+ travelers and their own LGBTQ+ community. The results were better than expected. More than 100 people attended the event with great enthusiasm. We are welcome here.
Best time to go
From March to September – This period is drier weather with no rain; therefore, the waters are clearer.
What to pack
Sunblock, insect repellent, light clothes, and hiking shoes in a waterproof backpack
P.S. Before using sunblock and insect repellent, check if the attraction allows these elements. In places like Barra do Sucuri, it's forbidden to use them.
Where to eat
Juanita Restaurante provides the best local food—delicious meat or fish dishes in a very LGBTQ+ welcoming environment. The restaurant is managed by Juanita's lesbian daughter. 
Allegra Gelato e Café is a charming coffee house that also offers very good gelato in an array of flavors that include exotic local fruit. Snacks, sandwiches, salads, and fast dishes are well made by an LGBTQ+ friendly team.
How to go and where to stay
Check out flights on IGLTA member airlines Gol or LATAM.
2 weekly flights from Campinas to Bonito Airport
Daily flights from Congonhas to Campo Grande City + 3:5 hours of the road trip.
Visit our members in Brazil here.
Alex Bernardes is the editor of ViaG Magazine, a proud Media Partner, where more information about Bonito and Mato Grosso do Sul can be found.