This article is part of a Delta Air Lines, seven-city series featuring Seoul, São Paulo, London, New York City, Seattle, Los Angeles and Buenos Aires. Delta flies to all seven destinations from its major US hubs. Click here to book a flight.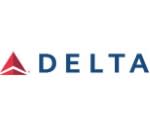 ---
South Korea is packed with gorgeous cities, booming technology and delicious food. In a country filled with beautiful cities Seoul manages to stay ahead of the crowd. One of the coolest things about South Korea is your ability to time travel, hopping back in time at places like Bukchon Hanok Village  or taking advantage of the freshest technology at Samsung D'Light. 
Transportation
You'll arrive at Incheon International Airport which is a bit outside of the city. You could grab a taxi but hopping on the train may be a better experience and less expensive. You'll want to get on the Airport Railroad Express (AREX) which will take you to central Seoul. There is an all stops train or an express train option, both cheaper and faster than taking a cab.
In general, the train is the best way to get around Seoul; it's clean, easy to understand, and always has strong wifi. You'll even find colored lines painted in the station directing you to where you need to go. All signs are written in both English and Hangul but if you do get turned around, keep in mind that many Korean people understand some English.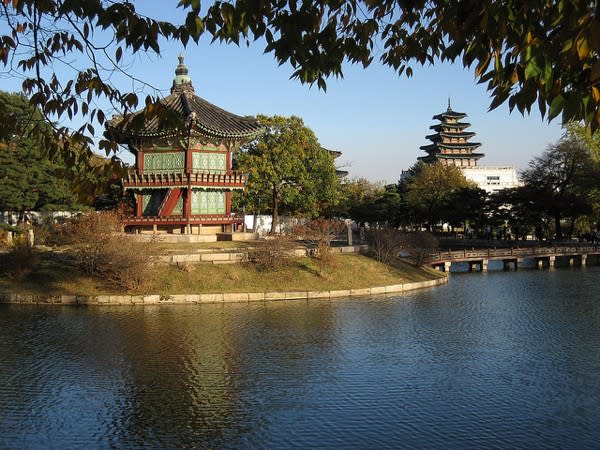 Photo credit: Arian Zwegers via Flickr / CC BY
Accommodations
When looking for a place to stay, keep in mind both the Gangnam and Hongdae areas are close to restaurants, bars and shopping. Exploring new cities on foot is a great experience and you'll be comfortably able to do that in both of these neighborhoods. You can find accommodations in drastically varying price points, literally everything from super luxury to hostels. Keep in mind that everything in Korea is extremely gendered. Gender nonconforming people may have some uncomfortable encounters while using bathrooms. Make the choice that is right for you, which might mean spending a little time planning ahead to avoid public restrooms.
Foods to Try
Traveling and eating go hand in hand, and experiencing the culture through food really helps paint the full picture. The obvious place to start here is Korean BBQ. The main dish is sliced meat you'll grill right at your table. You'll have your choice of beef, pork, chicken or seafood. The meat is served with various sides and salads and wrapped in a large lettuce leaf. Ddukbokki is the go-to choice if you love visiting the street vendors. You'll find this sweet and spicy rice cake dish served all over. If you're looking for a budget-conscious meal, eat like the locals and consider kimbap. Kimbap is a wrapped seaweed, rice and pickled vegetables dish you can find in small restaurants all over the city. Koreans also love fried chicken so if that's your thing, give it a try! It's always served with pickled radishes, which really seems to cut the grease.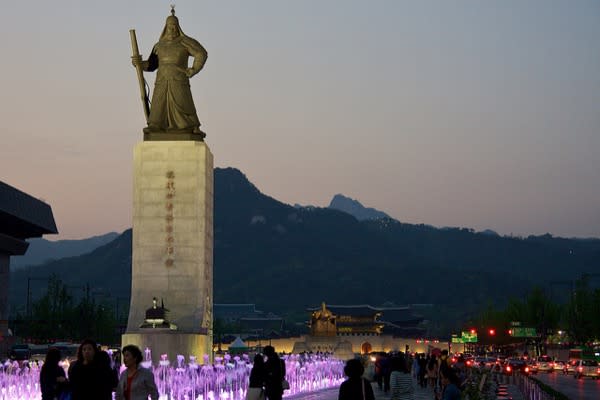 Photo credit: Mario Sánchez Prada via Flickr / CC BY
What to See
The Gyeongbokgung Palace is a great place to start your exploration. This UNESCO World Heritage Site built in 1395 will give you the opportunity to learn about the Joseon Dynasty. You'll also find sprawling gardens and a pond with the most beautiful koi. If you're looking to stretch your legs in the north of the city, you'll find Bukhansan National Park and its panoramic city views. The creative center of Seoul, Hongdae is often considered the most unique part. There is a strong emphasis on arts, performance and really great nightlife. Last but not least, spend a day wandering the narrow streets and steep hill of Bukchon Hanok Village. This traditional village will make you feel as you've gone back in time.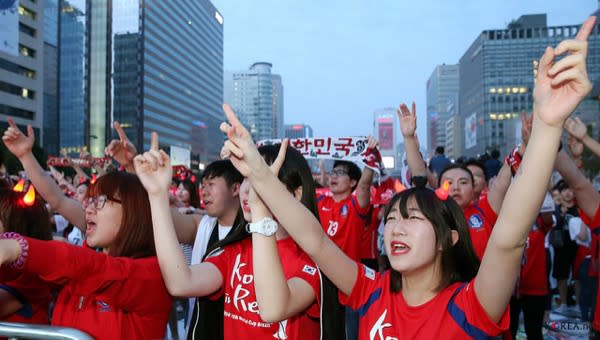 Photo credit: Republic of Korea via Flickr / CC BY
LGBTQ+ Experience
The general attitude towards LGBTQ+ people may initially seem less than welcoming as you are likely to be met with stares. However, there is a thriving LGBTQ+ scene, specifically in the neighborhoods of Jongno and Itaewon's famed "Homo Hill." It is easy to find tons of gay bars in this area but Bottoms Up and Prost Pub and Grill on Homo Hill are two of the best. With five lesbian-specific spaces, Hongdae has become the go-to place for women. Most of the bars are unmarked, some even literally underground, serving as a reminder of just how much adversity the LGBTQ+ people of Korea still face. The most popular bars are the Pink Hole and Labryis. Unfortunately, the lesbian community is still struggling with trans inclusion.
Click here to view all IGLTA members and travel opportunities in Seoul.
---
Meg Cale is an LGBTQ+ travel advocate and community educator. Meg and her wife Lindsay run the number one lesbian travel blog, DopesontheRoad.com. Meg's LGBTQ+ subject matter expertise has been featured in the New York Times, Condé Nast Traveler, Cosmopolitan Magazine, Go Magazine, Out Traveler, Gay Star News, Buzzfeed, Matador Network, Elite Daily, Korea Observer, and India's The Quint. Her passion lives at the intersection of travel, queer culture, and new media. Follow her on Instagram or Twitter @MegCale. Featured image photo credit: Simon Williams-Im via Flickr / CC BY