Curious about Canada but not sure where to start? We get it — it's a vast country with so much to see and experience. It's also a diverse country, one that's proud of its LGBTQ2+ community.

Canada has long supported the LGBTQ2+ community and in 2005 became the fourth country in the world to legalize same-sex marriage nationwide. It should come as no surprise that some of the world's biggest and most celebrated LGBTQ2+ events take place each year in the country.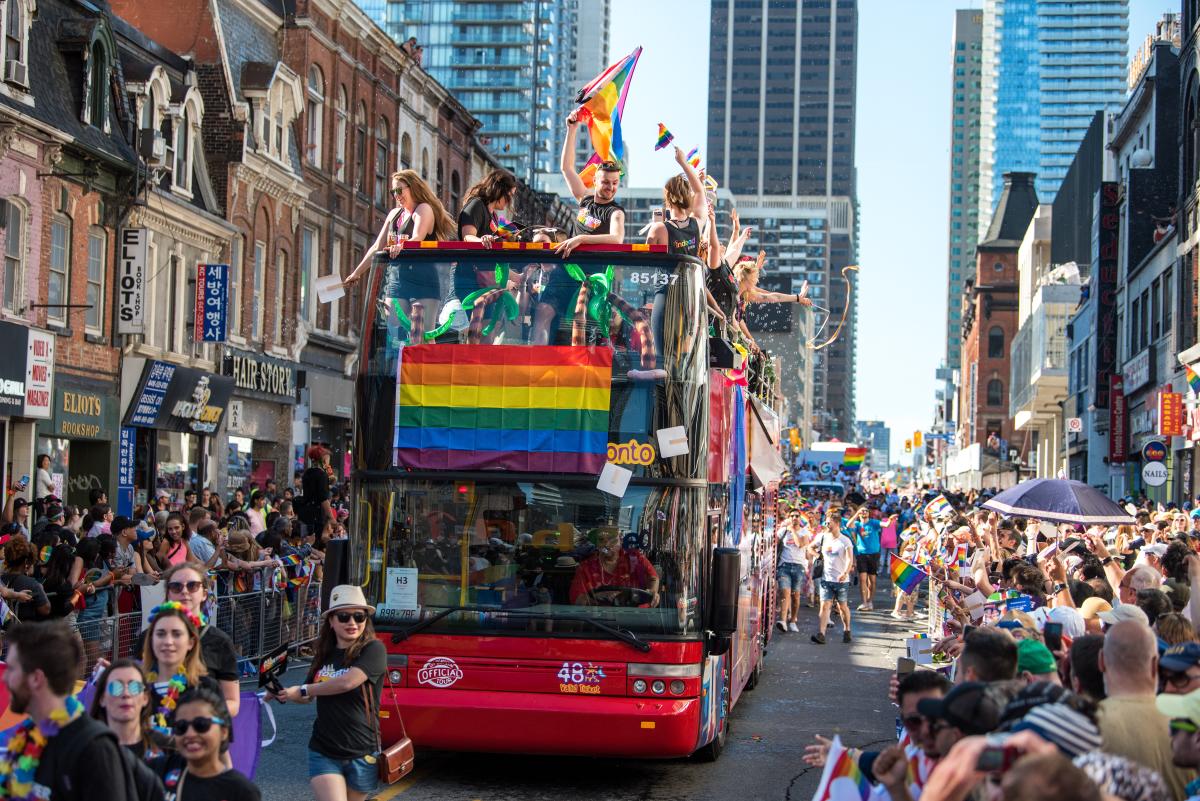 Image Credit: Destination Vancouver
Vancouver's annual Pride Parade attracts some 100,000 attendees, including Prime Minister Justin Trudeau. Only a few hours away, Whistler is also home to the Whistler Pride and Ski Festival, an annual eight-day LGBTQ2+ ski week that celebrated its 30th year in 2023. Winnipeg exemplifies the entire country's dedication to diversity and equality at the Canadian Museum for Human Rights. Toronto is home to the largest LGBTQ2+ community in the country and one of the largest Pride festivals in the world, attracting over a million attendees. And Montréal's Le Village is one of the world's oldest — not to mention biggest — LGBTQ2+ neighborhoods. 
Of course, this is just a small taste of what Canada has to offer, and there are unique attractions to discover in each corner of the country. Even though it would be impossible to capture all the amazing trip potential across the country in one article, here's a quick summary of some of the must-sees in each province and territory.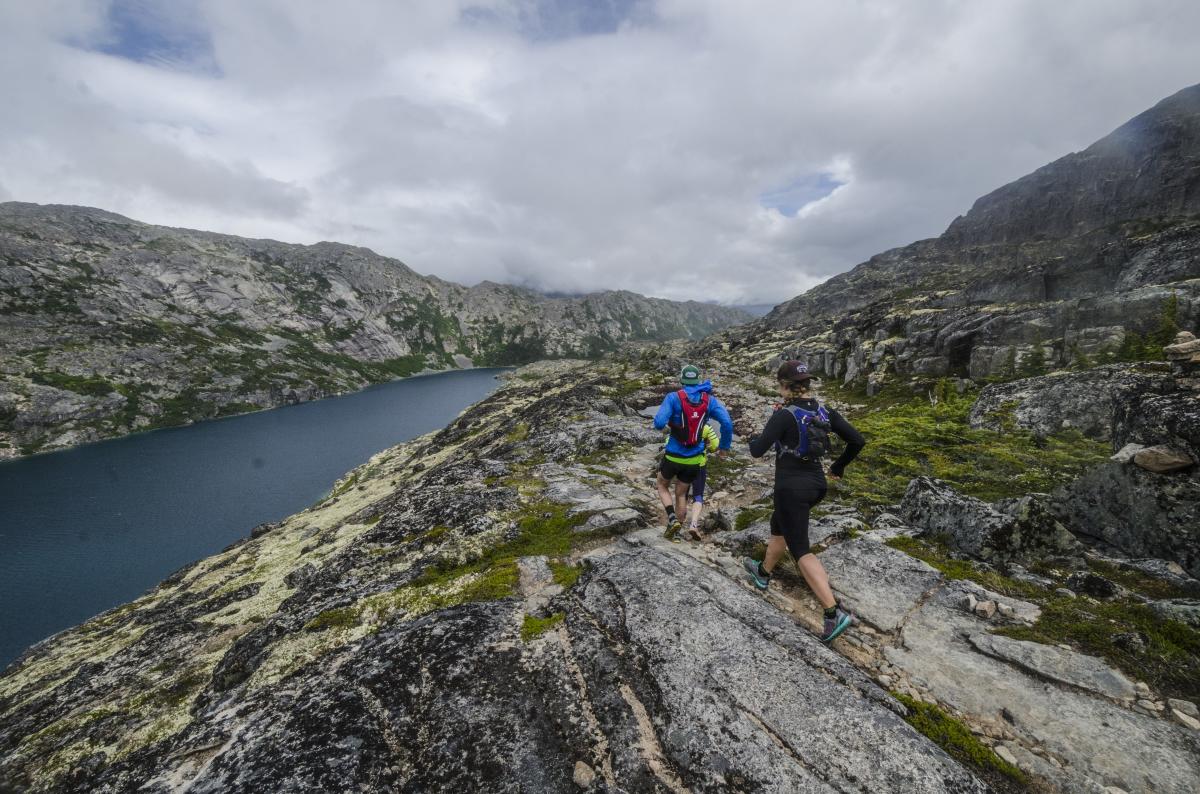 Image Credit: Destination Vancouver
Starting on the West Coast, British Columbia is a great place to experience big cities and big nature. From endless surfing opportunities provided by the beaches of Tofino to the upscale restaurants and booming craft beer scene of capital Victoria, every inch of BC offers a little something different.
You can't visit BC without a stop in Vancouver—consistently rated one of the most livable cities in the world. An incredible food scene, a fantastic nightlife and rich Indigenous cultures live alongside beaches, forests and mountains that you can reach in minutes.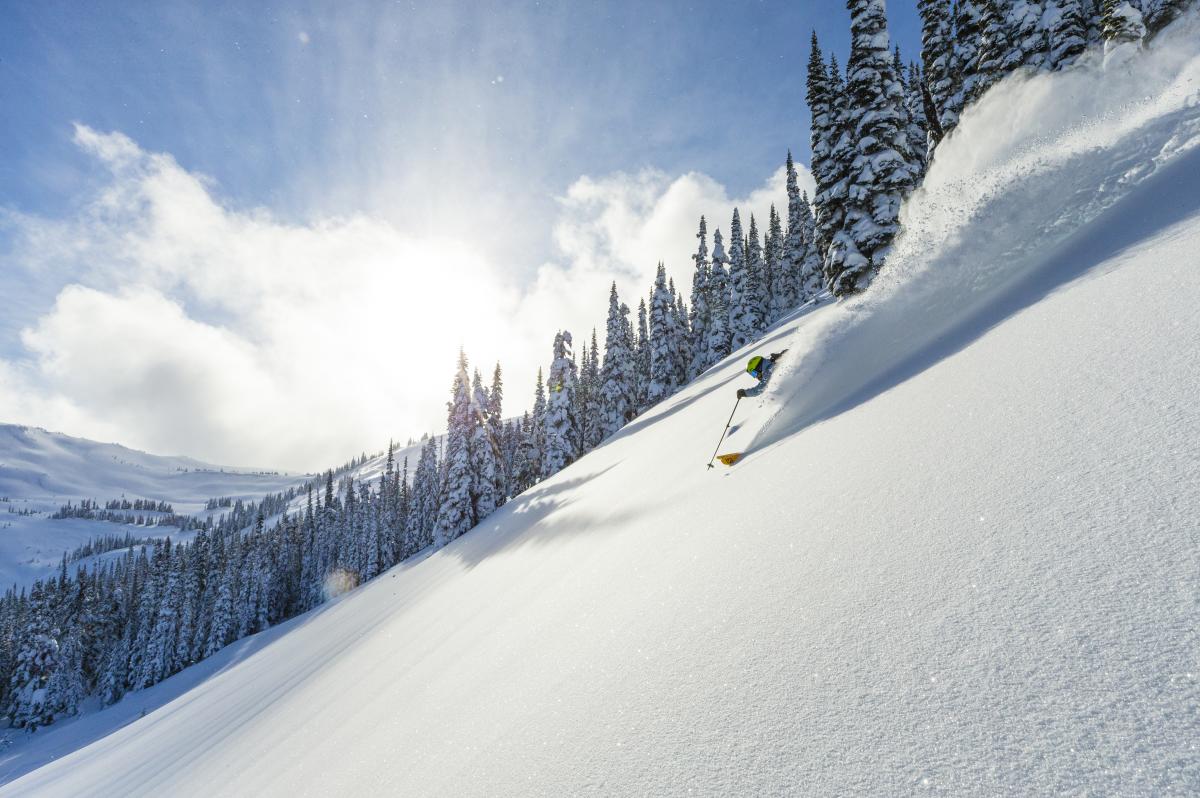 Image Credit: Grant Gunderson
Then there's Whistler, a resort city in the mountains that attracts adventure seekers year-round. From some of the best skiing and snowboarding in North America all winter, to exhilarating hiking, ziplining and even bungee jumping in the summer.
Over to Alberta, where you can hike the Rocky Mountains after lunch and still have time to explore the streets of a major city before dinner.
Alberta's capital city, Edmonton is a great stop for the festival-lover, playing host to more than 60 festivals throughout the year that showcase everything from arts, to wine, to dragon boats. It's also home to the massive West Edmonton Mall, the largest shopping and entertainment complex in North America, as well as countless galleries, small shops, a famous farmers' market and a burgeoning LGBTQ2+ neighborhood, Jasper Avenue.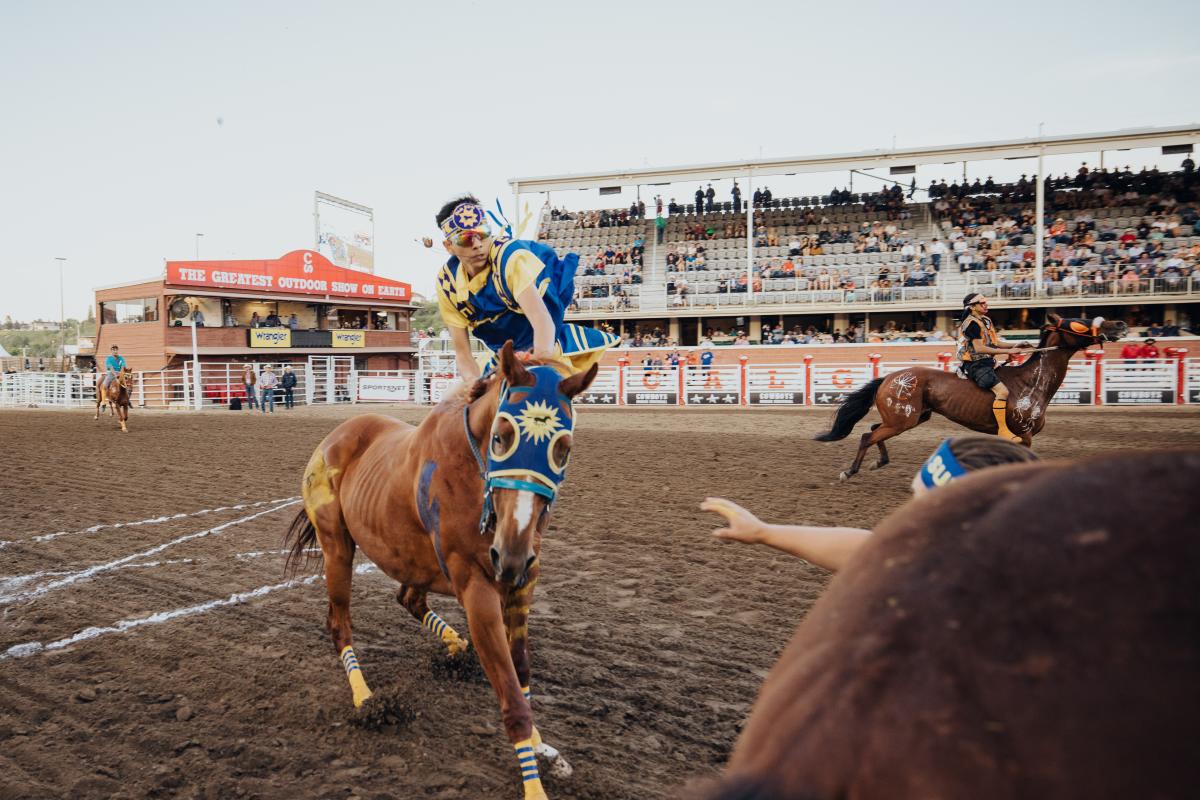 Image Credit: Calgary Stampede/Destination Vancouver
A few hours to the south you'll find Calgary, a metropolis set dramatically between peaks and the prairies. Locals and visitors embrace the city's western heritage each year at the world-renowned Calgary Stampede, a 10-day event filled with rodeo events, cowboy-inspired parties and a whole lot of eating and drinking. Of course, Calgary is an entertaining place to be year-round, thanks to a sizzling cultural scene and incredible cuisine.
Only a 90-minute drive away are the Canadian Rocky Mountains. Surrounded by dramatically rugged peaks in the heart of Banff National Park, the town of Banff is a must-visit. Wander along Banff Avenue and you'll discover a diverse collection of designer clothing stores, souvenir shops, adventure outfitters, tour operators, spas, nightclubs, restaurants, bars and hotels. Then there's the town of Jasper, in the largest national park in the Canadian Rockies. This laid-back alpine community is a springboard for outdoor adventure, with spectacular hiking in summer, amazing powder skiing in winter and abundant wildlife and sightseeing year-round.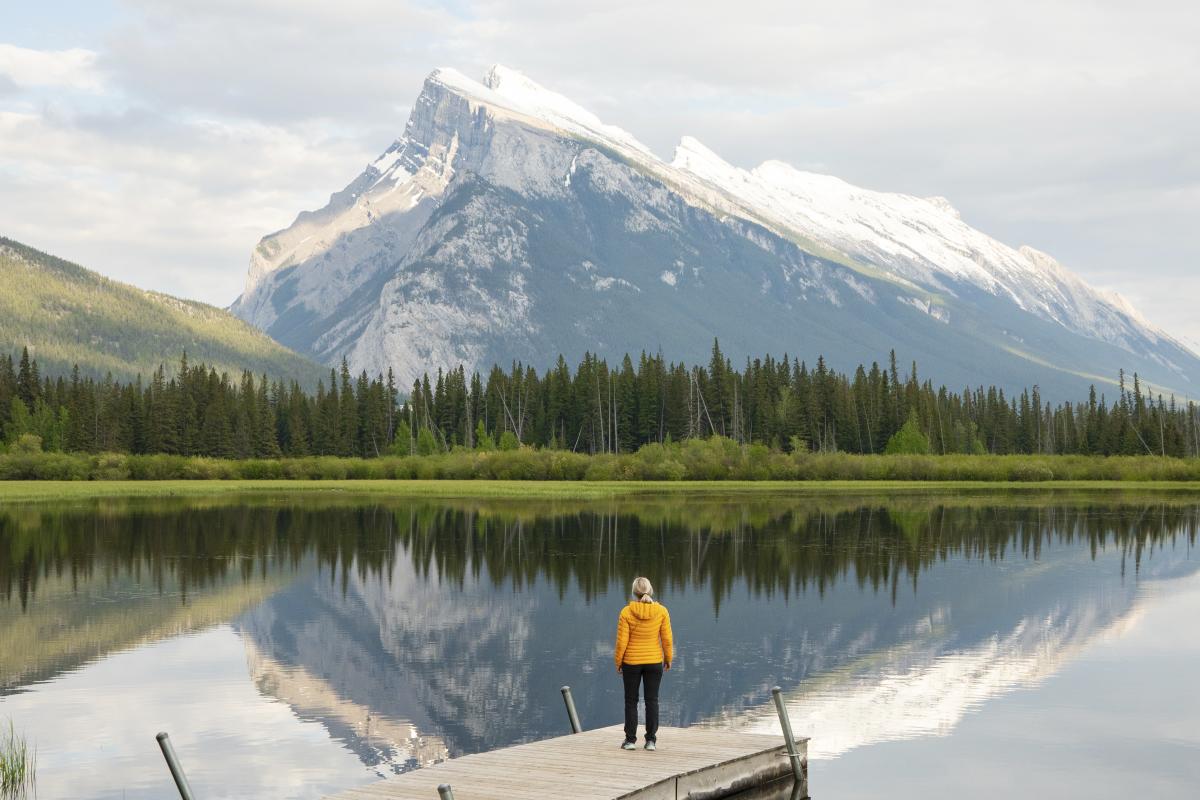 Image Credit: Destination Vancouver
Alberta's neighbor to the east is Saskatchewan. This prairie province is the home of the Canadian Mountie, as well as some of the most beautiful national parks in the country, landmarks in First Nations history and great outdoor adventures. Discover authentic restaurants, world-class freshwater fishing, canoeing, hiking, camping and more.
Next is Manitoba, home to the bustling city of Winnipeg and the remote wilds of the Arctic. Want to see the northern lights and lock eyes with polar bears? That's all within reach in the magical town of Churchill. If you're more into city vacations, Winnipeg is earning a growing reputation as a city to visit, thanks in part to popular attractions like the architecturally stunning Canadian Museum for Human Rights.
Ontario is the biggest province in Canada, and none of that space is wasted. It's filled to the brim with opportunities to discover new experiences, shed your blinders, get to know what it's like to walk in the shoes of others and discover things you never even realized you'd like.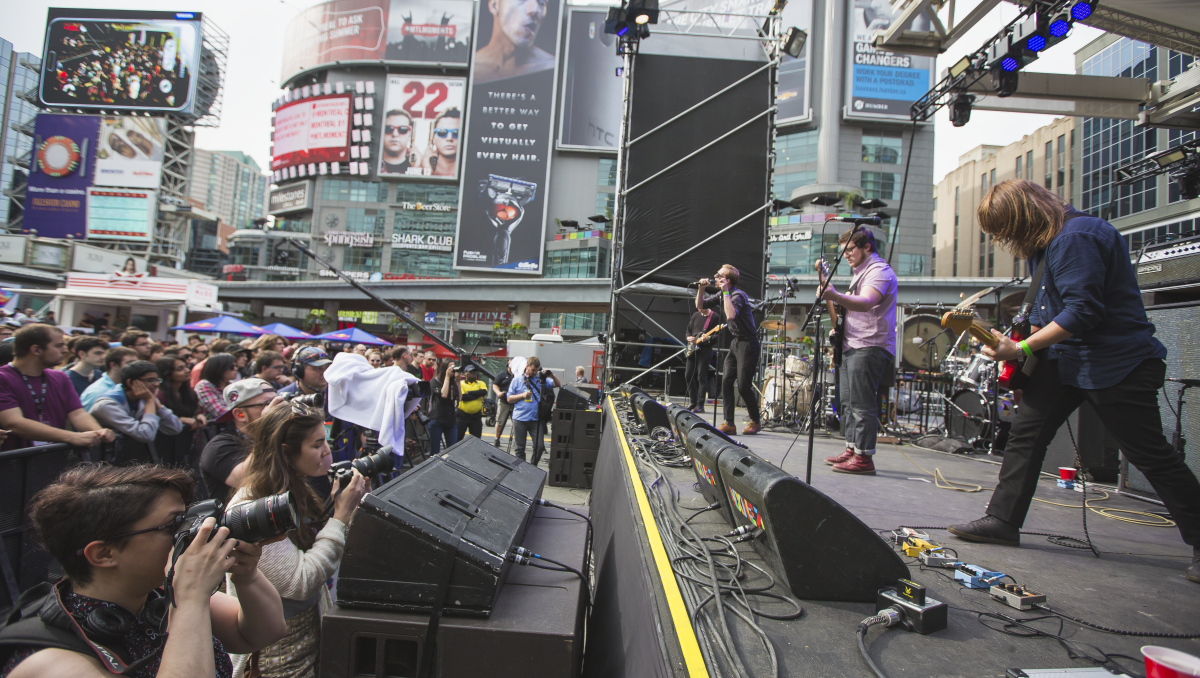 Image Credit: Destination Ontario
Traveling to Ontario at any time of year is a test of how much you can squeeze into your stay. Casual adventurers can enjoy everything from hiking to rock-climbing in the Ontarian wilderness, from Algonquin Park to Georgian Bay to the 1000 Islands. Music fans can experience Indigenous music and other home-grown talent as well as the world's biggest stars at a number of music festivals. Those with a taste for wine can sample Canada's famous Ice-wine or sip Pinot Gris made in Niagara-on-the-Lake. The list goes on and on.
Toronto, the biggest city in the country, has all the trappings of a great urban center. It's filled with great neighborhoods each with its own character and feel, like Queen Street West — a trendy strip of shops and restaurants which was named one of the world's coolest neighborhoods by Vogue and is home to the Queer West Film and Arts Festival. Throughout the city, foodies can sample a truly international buffet, from street food to haute cuisine. Whether you check out the Toronto International Film Festival, NXNE, the CN Tower or a Blue Jays baseball game, big festivals and attractions bring in countless visitors from around the world each year.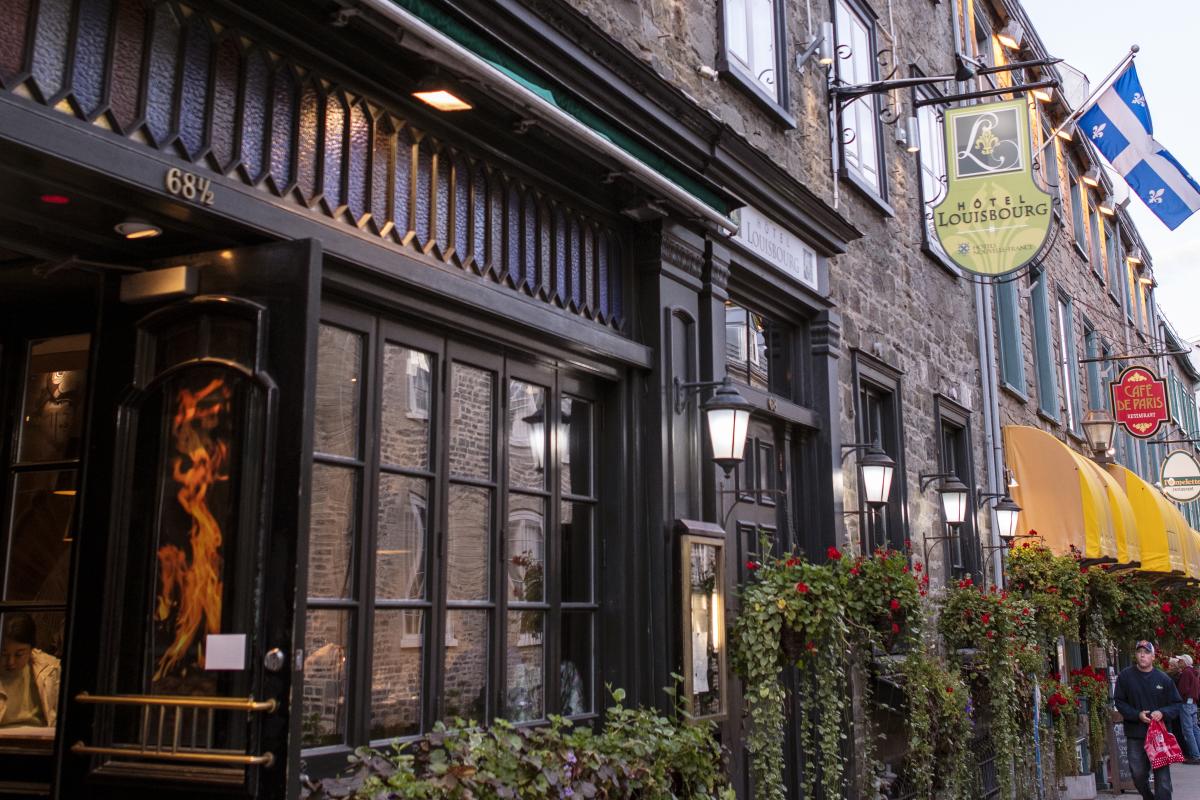 Image Credit: Gaëlle Leroyer
Ottawa is another cultural hotbed, overflowing with museums and countless music and arts festivals year-round. The city is a popular stop for food fans thanks to great restaurants, a budding beer scene and the fantastic ByWard Market. 
Many international travelers know that residents of Québec speak French, love hockey and enjoy a poutine once in a while. What they might not know is that the province has so much more in store for those who are willing to explore. There's the Laurentians, a gorgeous four-season holiday destination with bustling resort towns like Mont-Tremblant, incredible skiing and hiking, passionate food producers and welcoming people. Then there's the Eastern Townships, a little taste of New England in Canada where you'll find some of the best wineries in the country.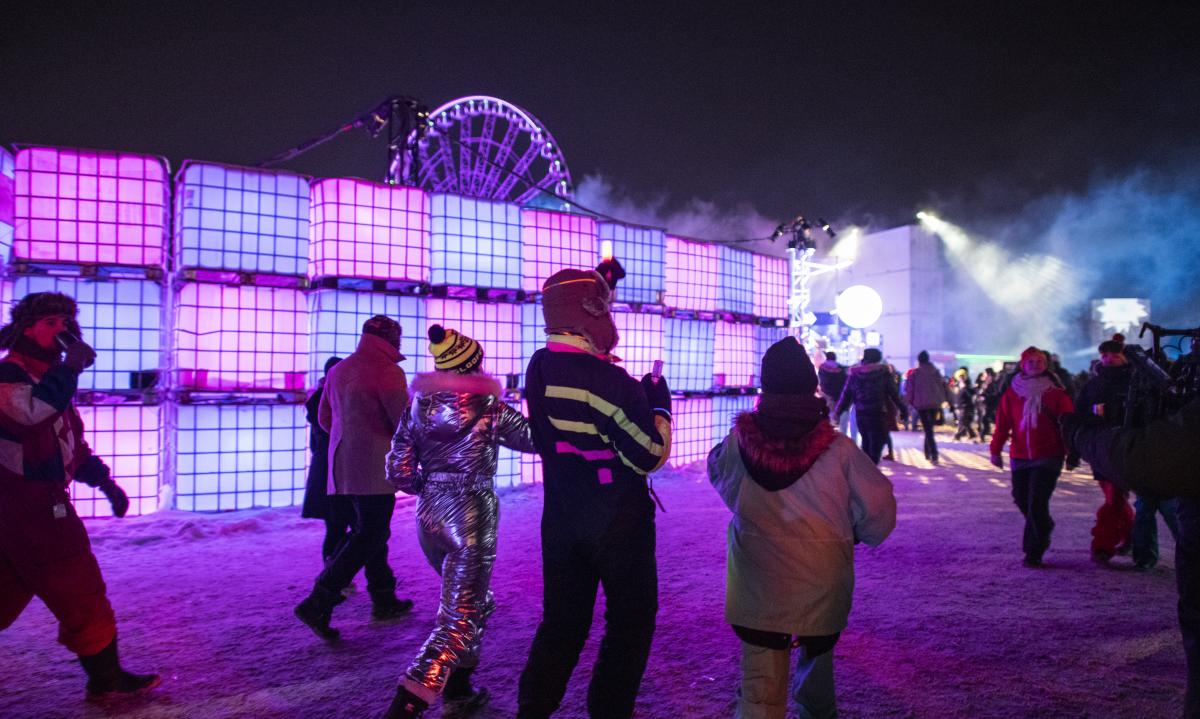 Image Credit: Gaëlle Leroyer
The city of Montréal is known for its incredible nightlife and culinary scene. It also has a lot to offer by way of culture, from world-class art museums to modern design boutiques to an endless stream of festivals and shows.
Québec City, the provincial capital, offers all the old-world charm you could ask for in a beautiful setting. With its cobblestone streets, you might feel like you're walking through a European city until you stumble onto a popular bar or modern restaurant. Only minutes from the city, you can kayak on the St. Lawrence or walk a suspension bridge over a 270-foot waterfall, before heading back into town for a museum visit or to take in a festival.
Québec shares an eastern border with the province of New Brunswick, a gateway to the Canadian Maritimes. At the incredible Bay of Fundy, witness the highest tides in the world or go whale-watching and spot humpbacks. Dive right in at one of over 50 perfect beaches, and explore culture, cuisine, and nightlife in the capital city of Fredericton.
Image Credit: Destination Vancouver
The Bay of Fundy can also be experienced in Nova Scotia, the perfect place for a road trip. Year-round surfing and sea kayaking, wineries and breweries, markets and great food are never more than a quick drive away. Head to Cape Breton Island and play a round of world-class golf or just ride the road on the renowned Cabot Trail. Then spend some time in capital Halifax, a walkable city where shopping and dining go hand-in-hand (there's fresh seafood at every turn).
Speaking of food, Prince Edward Island is often called Canada's "food island," thanks to its reputation for great seafood. The home of Anne of Green Gables, PEI is also the place to go for beach hopping and world-class golf. Take some time to walk the street of charming Charlottetown and ask the friendly locals for the best place to grab a coffee or a locally made souvenir.
The largest of the Maritime provinces, Newfoundland and Labrador has miles and miles of untouched coastlines where you can picnic as whales breach in the distance and icebergs float by. Stand at the most easterly point of North America with an entire continent at your back and breathe in that fresh ocean air. Then head into the colorful city of St. John's to take in some Celtic music and have a pint.
Canada's North offers a totally different travel experience than anywhere else in the country. On a visit to Nunavut, you'll experience the Inuit way of life. Watch artisans work at their crafts, experience traditional music and performing arts, or head into the true wilds to visit remote national parks and see beluga whales, caribou and other wildlife.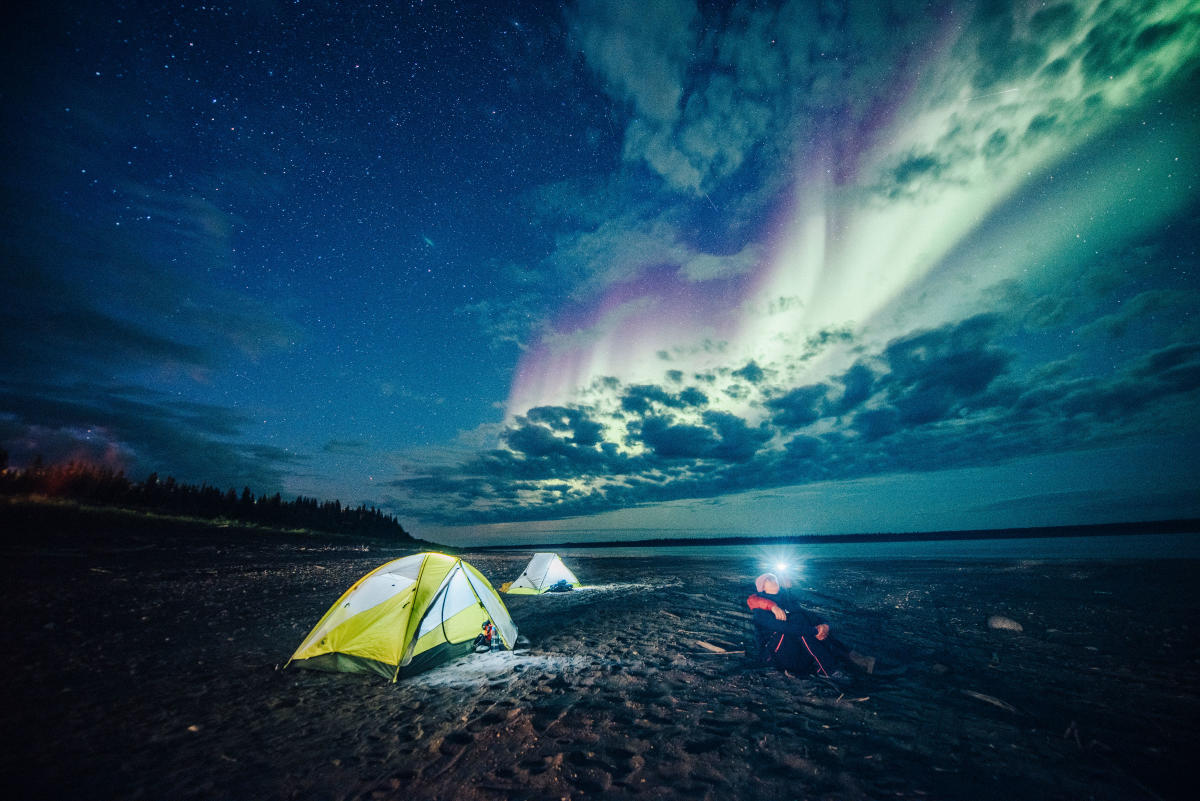 Image Credit: Angela Gzowski
In the Northwest Territories you'll have countless opportunities to witness the magic of the Northern Lights — capital city Yellowknife has been dubbed the Aurora Capital of North America. You can also take to the water and navigate rapids or angle for monstrous fish.
A journey to the Yukon is a journey back in time. Follow in the footsteps of Gold Rush adventurers and pan for gold in the Klondike, or go further back in history and let the vibrant First Nations culture draw you in. Canoe mighty rivers and dance under the midnight sun.
---
Featured Image Credit: Destination Vancouver