As a destination marketer, you are busy. Not only are you overseeing your city's owned properties, PR, social and search, you may also be tasked with diversity and inclusion efforts. Well, I have help for you. Your community can greatly help you market your city, if you let them. Most smaller LGBTQ+ organizations are volunteer run; they work tirelessly to put on events that enrich your community and can drive visitation. What they lack is the means to properly market themselves. See where I'm going with this?
The concept takes many forms, but the base idea is inviting a group of enthusiastic, passionate people to help you create rich content about your destination. A few of the benefits include having a team to soundboard ideas, make sure your messaging is inclusive, and be a resource when you need help, sometimes even with policy issues. These are volunteer groups that understand the importance of what each party brings as well as forms trust and understanding between the community and the DMO. Following are a few specific examples of destinations using this type of group.
Louisville has a group of 10 hand-picked Director and Manager level representatives from key hospitality industry stakeholder organizations on their committee that started in 2015. They meet every other month and were responsible for launching the "Say I Do in Louisville" destination wedding marketing campaign, as well as affecting public policy with the first ever Pride flag raising at a city hall in the State of Kentucky (June 2019).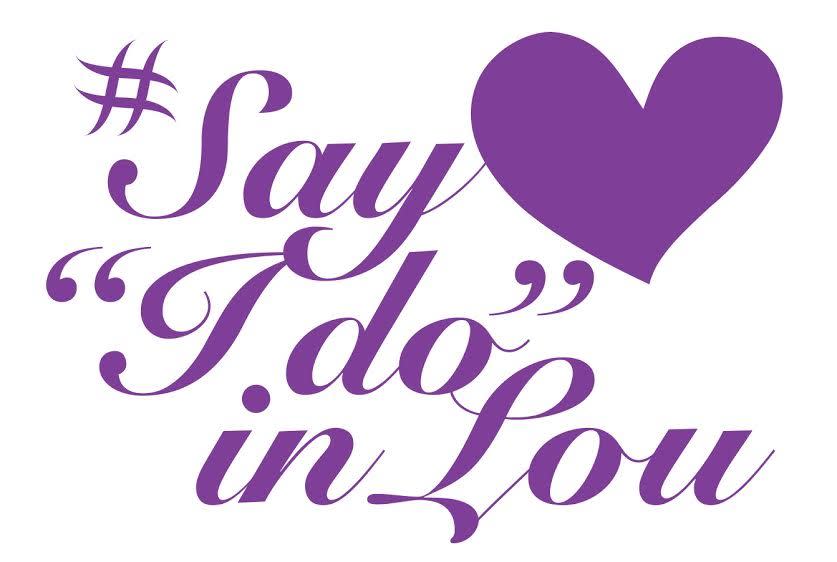 Raleigh recently rebooted an older group with the goal of attracting multicultural organizations that might consider meeting in Raleigh. The group will also be used to review collateral and make sure it shows the area's diversity.
New Orleans started their group in 2014. The group started out with only LGBTQ+ event organizers, sports organizations, police and city LGBTQ+ liasons, and tourism staff. After a year, the group named itself the New Orleans LGBT Hospitality Alliance (NOLHA) and opened itself up to anyone in the hospitality industry who wanted to help carry this charge. There are currently about 100 people in their private Facebook group and email list. All are invited, but generally about 25 attend the quarterly meetings. Minutes are circulated afterward so those that couldn't attend may still find ways to help with needed initiatives. This group created an "Everyone's Welcome Here" sticker program for local businesses and partnered with the Gulf South LGBT Chamber on the first citywide LGBTQ+ Owned Business Guide.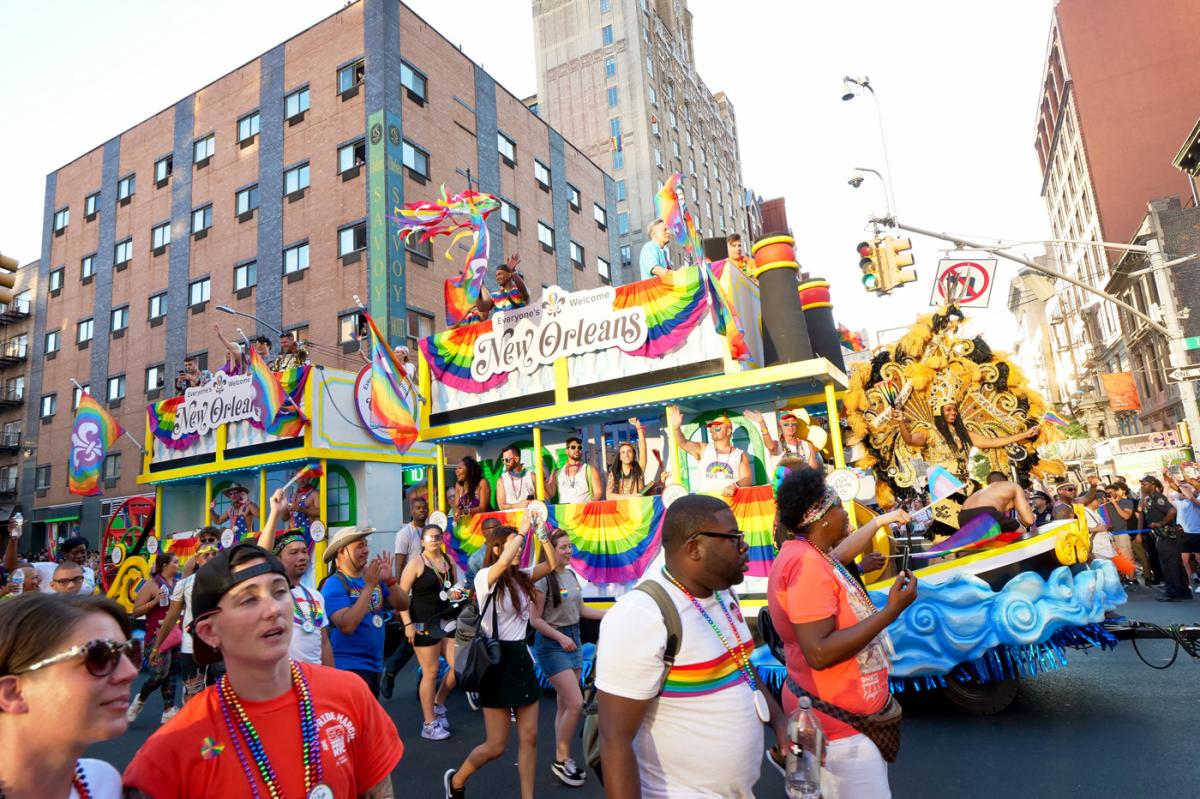 Salt Lake City recently started their group, which includes their Pride chair, LGBTQ+ Chamber president, two allies from the hospitality industry, LGBTQ+ sports organizations, a new event called Unity Fest, a city representative, and the tourism marketing team. Initial meetings have been filled with great discussion, and idea generation for upcoming campaigns.
A few notes on starting your advisory group
Don't stress too much about initial invitations. Invite the people you have the easiest access to, that match similar titles and organizations listed above. In the first meeting, ask the group who is missing from the conversation. They will tell you and help invite others to following meetings.
Be patient, this is going to take time. In New Orleans, the first year of meetings felt more like laundry airings and a live calendar of events. In the second and third years, we started to create specific action items that fall under Events, Outreach, and Education. At each meeting we discuss how we can push each initiative forward.
This doesn't have to take a lot of your time. NOLA's quarterly meetings are only an hour long over breakfast (usually a hotel partner will host). The agendas are generally pretty simple and can include what the city has been doing in terms of marketing, where the community can help, and brainstorming ways to help promote each other.
Allies make the world go round. Having a good mix of LGBTQ+ as well as allies will help amplify your message and get a wider mix of people involved in your cause.
As you build relationships with the individuals in this group, they will be instrumental to you. Need an event image for a PR story? You have someone. Need an ambassador to meet a potential meeting planner for dinner? You have someone. Need help planning an LGBTQ influencer itinerary…. You get the picture.
You love your city. The people who live there do too. Work together to tell better stories and take your marketing initiatives to the next level.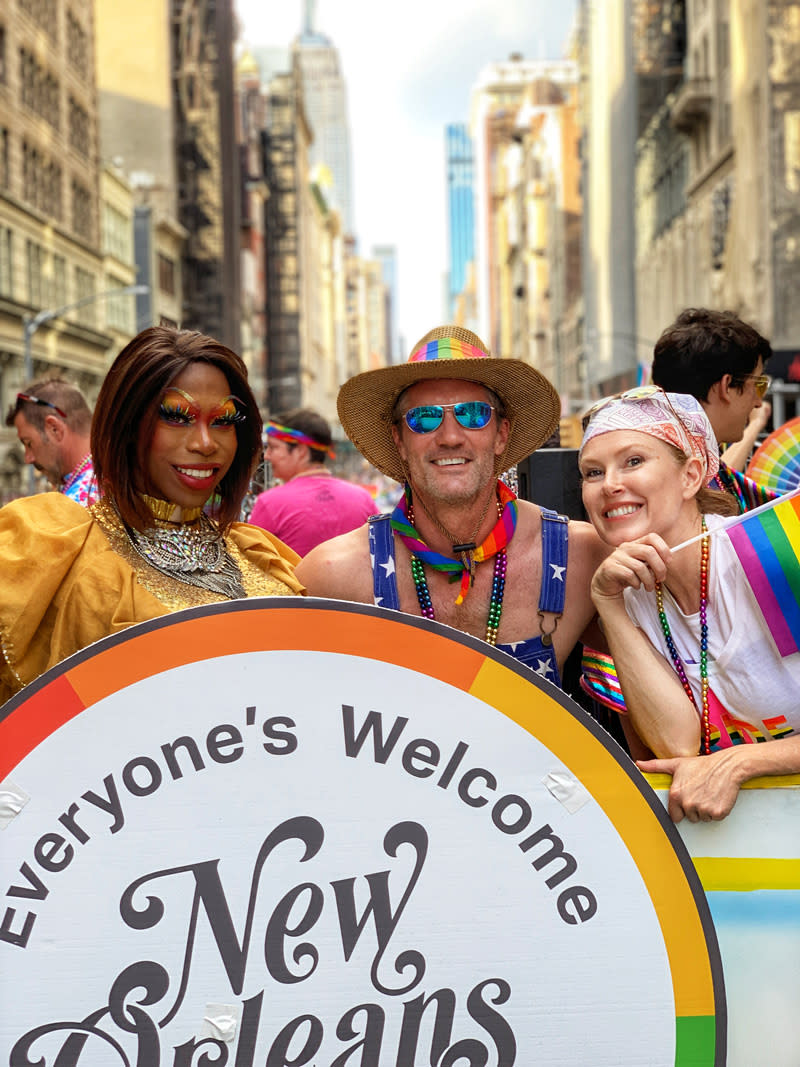 Dustin Woehrmann is owner of Communify, an LGBTQ+ strategy and creative agency based in New Orleans and IGLTA member. With over 18 years of work in the LGBTQ+ space, they help clients such as New Orleans & Co., Visit Salt Lake, and Condor Airlines reach the LGBTQ+ community.
Images:
Malaysia Walker presenting to a group of New Orleans hospitality professionals at a Tourism University.
Logo for "Say I Do in Lou" campaign
Laveau Contraire, Dustin Woehrmann and Merryn Johns riding the New Orleans float at WorldPride.
Everyone's Welcome float at WorldPride featuring members of the New Orleans LGBT Hospitality Alliance started in 2014.