Maldives is a Muslim country so how suitable is it for the LGBTQ+ traveller? Yes, the country has anti-gay laws but any guest who has been travelling to the Maldives for years will be able to recall seeing many LGBTQ+ couples. I remember working at Niyama Private Islands in 2016 and on one seaplane transfer we had three separate gay couples flying home. I travelled with my partner last November and I was surprised how many other gay couples we saw in many of the resorts and at LUX* South I spotted four! When chatting with Maldives resorts about catering to the LGBTQ+ market, I have been met with overwhelming enthusiasm.
The real challenge now is selecting the best resorts for your LGBTQ+ clients. Maldives is unrecognisable from 10 years ago. In 2011 there were only a handful of resorts, aimed mostly at the luxury traveller. The concept of a Hard Rock Resort or nearly all the global mid-market hotel brands having a Maldives footprint with resorts that have hundreds of rooms was unthinkable back then.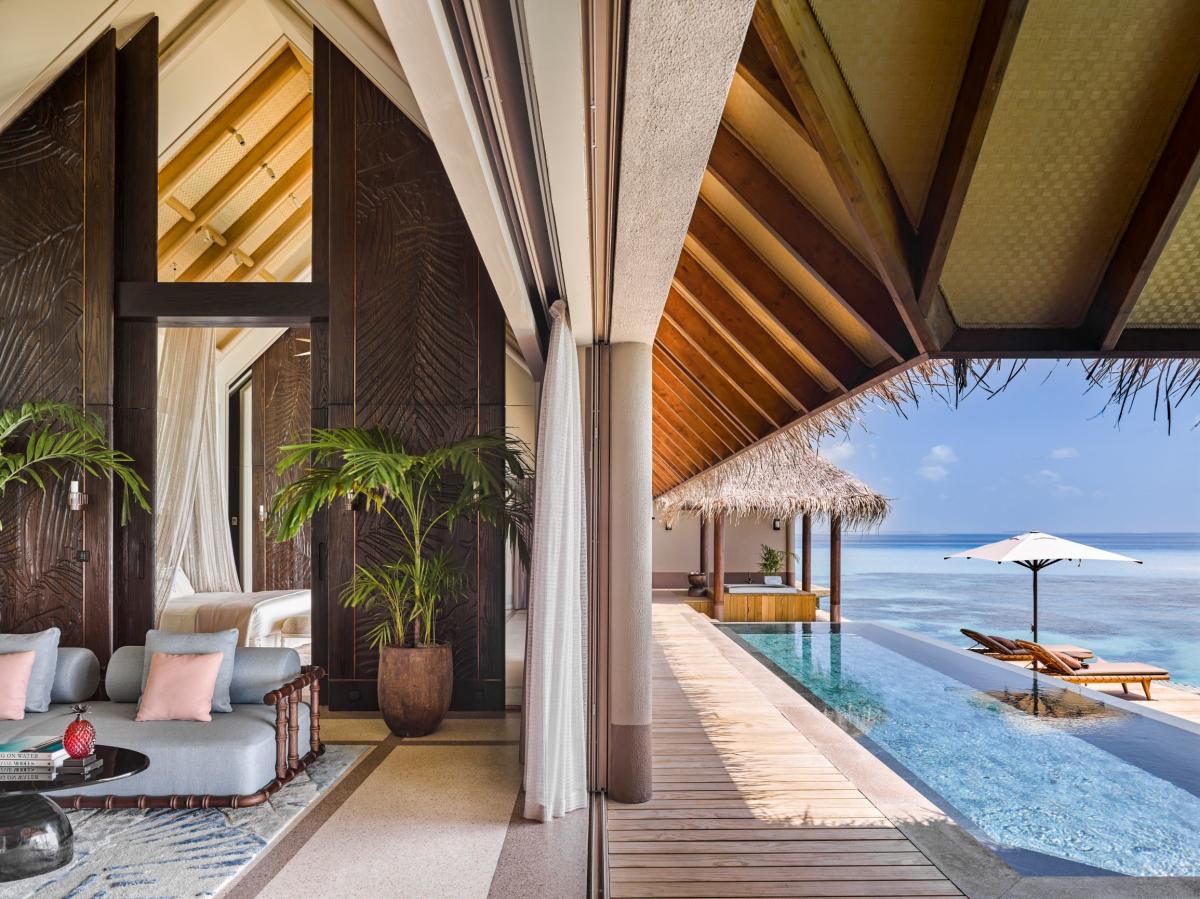 Now, you'll find a vast range of resorts, from island guesthouses to superior luxury resorts, each promising the postcard version of paradise. With many resorts looking and sounding the same, can guests still expect a remote experience, with powder-white sands, a rainbow of blue ocean hues and impeccable service? Will your resort offer a Robinson Crusoe experience with nothing but hundreds of miles of Indian Ocean to look at or will you see other islands from your villa and aircraft flying overhead? The media is awash with biased destination and hotel reviews paid in part by the supplier, so it takes an expert to help guide your clients in the right direction.
In reality, each of the identical sounding and looking resorts offer very different stays, from the castaway-chic experience at Soneva Fushi or Gili Lankanfushi to the superior luxury feel of Joali or One and Only Reethi Rah. I had the pleasure of spending the month of November 2020 looking at Maldivian resorts. The quality of some of the islands was often disappointing due to budget cuts or Mother Nature taking her revenge for mankind damaging a pristine natural habitat. Maintaining paradise is an expensive business, and it also was very reassuring to see that even with a huge drop in revenue many resorts had increased spending on maintenance and improvements last year to the point that the current resort images did not do the resort justice.
For many guests, a holiday to the Maldives is the ultimate bucket list destination or special occasion destination of choice, and it's currently one of the safest destinations to travel to in 2021 and beyond. It's also one of the world's most expensive destinations, and could easily be the most expensive booking you ever make. Always ask your Maldives expert how often they have been to the Maldives, how many resorts they have personally visited, and how long it's been since they were there. Selling this piece of paradise can be easy, if you do your homework.
Shane Collier is the Founder of Connoisseur Travel Collection, the LGBTQ+ Indian Ocean Travel Connoisseurs, and an IGLTA member. He has been selling Maldives since moving there in 2015.
Photo credit: JOALI Maldives