IGLTA had the pleasure to talk with Titus Negrescu, General Manager of the Gild Hall, a Thompson Hotel of the Hyatt brand, about Diversity and Inclusion beyond Pride. Get to learn more not only about Titus personal history but also about how Hyatt embraces Diversity and supports the LGBTQ+ community. 
Tell us a little bit about yourself, who you are, where do you come from, how did you get to the United States
I was born in Romania, in a beautiful town in the heart of Transylvania - yes, Transylvania does exist. I was blessed with wonderful parents who supported me and guided me growing up, while at the same time they have always had high expectations. A fun fact, growing up I was a professional Ballroom dancer which gave me the opportunity to travel the world at a very early age and expanded my horizons to experience life outside of my home country that is Romania. I had a wonderful childhood, filled with love and care, but I always felt like I didn't belong where I was. Ever since I can remember, I have always wanted to move to New York City. Years later my wish came true and now I am actually living my dream.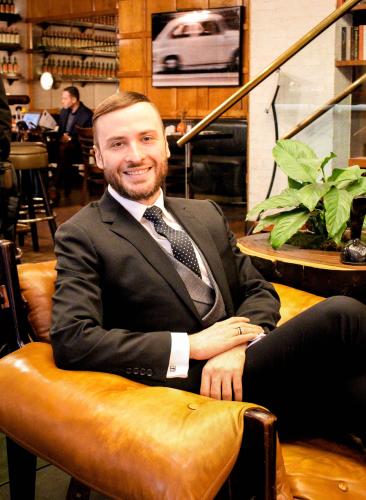 Why did you end up working in tourism and how did you get to work for Hyatt?
The hospitality industry sort of fell into my lap, as I did not quite know what career I should pursue, but I did know I wanted to be able to travel the world, engage with people, and make a difference. I had a few people in my life that inspired me in college; amazing professors who guided me and I fell in love with the industry. Three colleges later in Romania, Spain, and U.S., majoring in Hospitality and Tourism, I was on track at an early age to become a General Manager, at the age of 22. I remember having Hyatt in my mind since college. I had applied for an internship at Hyatt Regency Calgary, but the recession happened, and I was not able to get a visa. Fast forward 15 years working for several hotel companies including Starwood, Leading Hotels of the World, COMO Hotels, Design Hotels and some independent properties, the opportunity to join Hyatt came and I could not say no. It seemed like my career came full circle and it has been the best decision I ever made.

What has been your experience as an out gay man in the industry?
It has been a journey for sure, and a part of the reason why I wanted to live in New York City. Years ago, I had what seemed the perfect job; I was managing one of the best luxury hotels in Romania, being close to my family and friends. However, I couldn't be my true self. Being out there back then, and even today, is not perceived well and I struggled with finding my place. Once I moved to NYC, I started coming out of my shell and slowly but surely, in my own journey of discovery, I reached a point where I was finally able to live my authentic life. My experience as a gay man in hospitality, in the U.S., has been amazing! There are so many of us in the industry and it makes it easier and more fun to have people around you who are part of our community. I actually think in many cases it has been an advantage. I have been blessed to meet many LGBTQ+ professionals who are so passionate about our beautiful industry, are career driven, detail oriented and truly dedicated to creating experiences worth re-living. Our industry is based on relationships, people follow people not jobs, and the friendships and partnerships we create – especially in our community – are lifelong. It also helps living in one of the most inclusive places in the world. I know that unfortunately many of our brothers and sisters do not have the same support and acceptance in their society.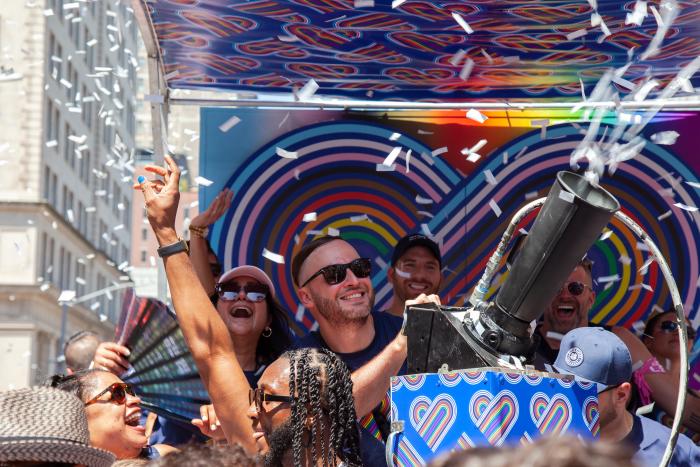 How has Hyatt supported you as a person and professional?
Hyatt is all about support, development and care. I actually think if you open the dictionary to look for these words, Hyatt comes up. I remember after I signed my offer letter to join the company, Hyatt flew me to the corporate office in Chicago for a General Manager immersion. The elevator doors opened to this open floor plan and what looked like a diversity career fair. The eight Diversity Business Resource Groups (DBRGs) in Hyatt, were setting up booths to engage with the Hyatt colleagues and of course, the most colorful booth was HyPride; Hyatt's LGBTQ+ DBRG. Little did I know that years later, the gentleman who welcomed me to the HyPride booth was to become my fiancé. From day one I felt included, I felt like I mattered and was valued. Hyatt is one of the fastest growing companies and yet the people, who are what makes this company so successful, are always there for each other; offering support and endless opportunities.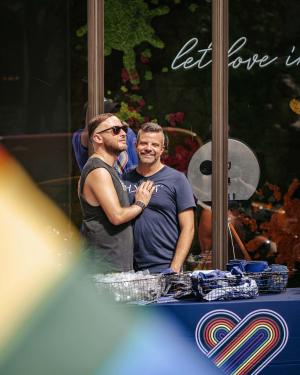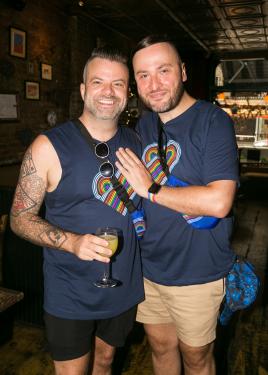 What is Hyatt strategy for DEI, is it part of their core values, what level of importance does this have for the company?
Over the past six decades, while expanding to 70 countries across six continents, Hyatt has embraced the unique experiences and perspectives of its colleagues and guests, celebrating the diversity of the communities in which it operates. We believe that embedding DE&I in every part of our business is the manifestation of our purpose - to care for people so they can be their best. This means everyone with no exceptions.  We are committed to ensuring diversity, equity, and inclusion is reflected across our actions and behaviors, policies and procedures, workplace environment and culture.  Our Change Start Here commitments outline key DE&I goals around (i) who we employ, develop, and advance, (ii) who we support, and (iii) who we buy from and work with.  

How does Hyatt support the LGBTQ+ community everyday and specially beyond pride? and is this important for them?
HyPride was one of Hyatt's first Diversity Business Resource Groups and has chapters around the world. This is a great platform for LGBTQ+ colleagues and allies within Hyatt to engage and have a sense of belonging, even in areas where our community is at greater risk. In addition to Hyatt's DBRGs, Hyatt has long standing relationships with organizations that are committed to the advancement and celebration of the LGBTQ+ community.  Beyond IGLTA, there are partnerships in place with organizations such as Human Rights Campaign (HRC), and the National LGBT Chamber of Commerce (NGLCC). Hyatt joined the CEO ACT!ON for Diversity and Inclusion™ initiative and has signed the United Nations LGBTI Standards of Conduct for Business. The best part, is that Hyatt truly believes that "Pride" is 365 days a year and finds ways to continue to challenge themselves to learn more and take additional actions to support their colleagues, guests, and partners; clearly demonstrating their commitment to the LGBTQ+ community every day.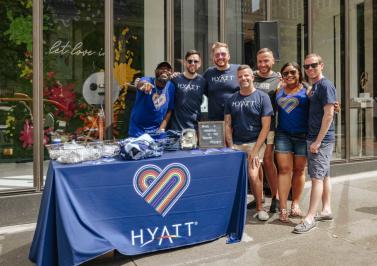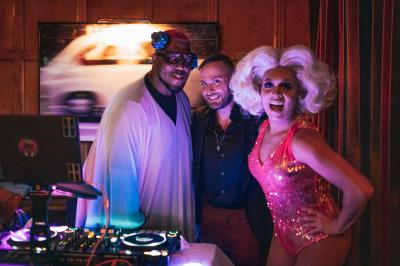 What does your individual property do for the community? What campaigns or strategies have you done?
From a guest perspective, at Gild Hall, a Thompson Hotel we wanted to ensure that we project the inclusive culture we have and reflect this authentic image on all our channels. Our hotel's website features on the first page a diverse gay couple enjoying our hotel in a safe space. We partnered with different travel agencies that focus on LGBTQ+ travel and we made sure our marketing efforts are consistent year-round. We deployed packages and campaigns for the members of our community and advertised our product in LGBTQ+ publications. From a colleague standpoint, we focused on hiring diverse talent – inclusive of members of our community. In partnership with HR, we created workshops and programs where we host educational sessions with our teams to have better understanding of the LGBTQ+ traveler's needs and expectations. Besides our colleagues and guests, we are committed to showcase our values to our business partners and clients as well. Every year, we host a Client Appreciation Event Pride Edition, where we invite 150 of our top clients and together with our Global DE&I team we bring into one place queer talent, nonprofit organizations, local queer artists and vendors in order to increase awareness and support. Listening to our team's desire to make a difference, we created a robust DE&I plan that focuses on four pillars of diverse community outreach, contributing with our Time, Testimony, Talent and Treasure.  Being active in our local community is extremely important for me and my team. This year, we are partnering with the amazing Ali Forney Center who supports homeless LGBTQ+ youth and we are part of volunteering activities with the organization throughout the year.

What is the importance of supporting the LGBTQ+ community beyond pride? and what is your advice for other companies to do so?
I believe the first step is building a culture based on inclusion, acceptance, and respect – learning how to celebrate each other's backgrounds and differences. Our teams should have proper training and access to educational sessions in order to learn about the LGBTQ+ community and how to create an authentic and friendly environment. Thinking from a colleague's acquisition and retention perfective, when talent is so difficult to find in a post-Covid environment, I believe it is crucial to nurture a culture that promotes inclusive values, where people feel accepted and happy to come to work. A motivated and happy team translates into excellent customer service, with an authentic approach, that guests can enjoy and have the best experiences. Many hotels still address welcome letters to same gender couples as "Mr. and Mrs.", assign LGBTQ+ couples rooms with two beds, or make assumptions regarding pronouns.  These behaviors have to change fast, and our industry needs to evolve by understanding the diversity of our guests and truly providing a genuine personalized service. Pride has its place in our culture, and it is important to celebrate pride and, most importantly, learn about LGBTQ+ history and significance. However, pride should be every single day. Hotels who do not see the importance of creating a safe space, where people feel welcomed, are neglecting a significant segment of travelers and missing the opportunity to not only develop loyal guests and brand advocates, but they're also missing the opportunity to show care to their colleagues and communities.