Nice, capital of the Côte d'Azur on the French Riviera, sits on the pebbly shores of the Baie des Anges. Founded by the Greeks, and later a retreat for 19th-century European elite, the city has also long attracted artists like Jean Cocteau, Henri Matisse, and Marc Chagall. 
From snow-capped mountains to scenic waters, all highlighted by 300 days per year of Nice's famous sparkling sunlight, the city offers adventures throughout the seasons. Whether you're an artist, adventurer, or someone simply looking for relaxation, Nice has something for everyone.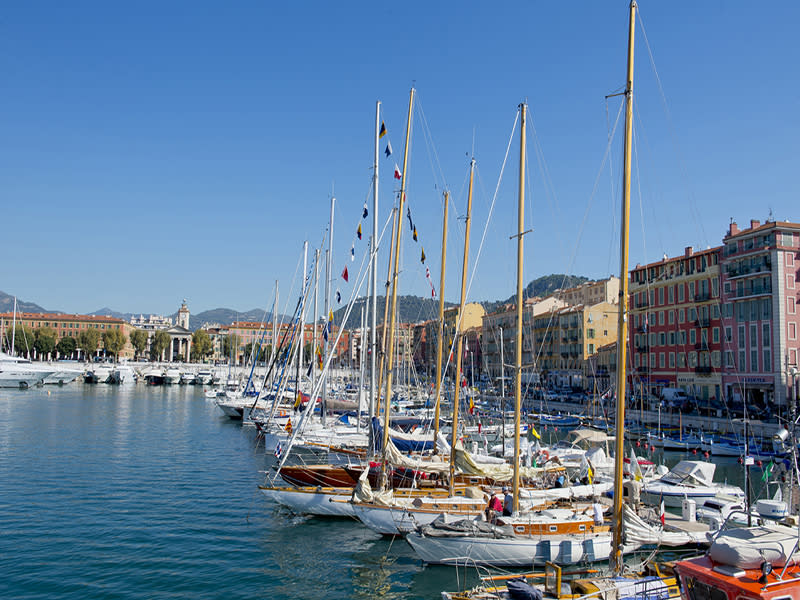 Tourism Organization Partnership with IGLTA
The Nice Côte d'Azur Metropolitan Convention and Visitors Bureau has the honor of sharing the beauty of Nice with the world, inviting travelers from near and far. The Nice Côte d'Azur Metropolitan Convention and Visitors Bureau also partners with niche-market global travel organizations to promote Nice as a welcoming place to all who visit. IGLTA is one of those global partners.
When asked why partnering with the IGLTA is a priority, The Nice Côte d'Azur Metropolitan Convention and Visitors Bureau replied, "IGLTA shares our same values. We defend the beliefs of living together with respect for people in their differences. We share the passion for Nice and its culture of equality and celebration of diversity. We are a cosmopolitan city which has always welcomed people and cultures from around the world."
Being naturally allied to the principles and vision of IGLTA, The Nice Côte d'Azur Metropolitan Convention and Visitors Bureau officials believe in "creating a world where everyone is welcome and supporting LGBTQ+ people in having the best tourism experience by fitting their needs and values."
As a leading tourism destination, Nice prides itself on efforts put forth toward doing better. "Creating the best experience by responding to tourist requirements and understanding and supporting individual difference," is a priority to Nice. This includes a focus on LGBTQ+ travel marketing and understanding individual differences.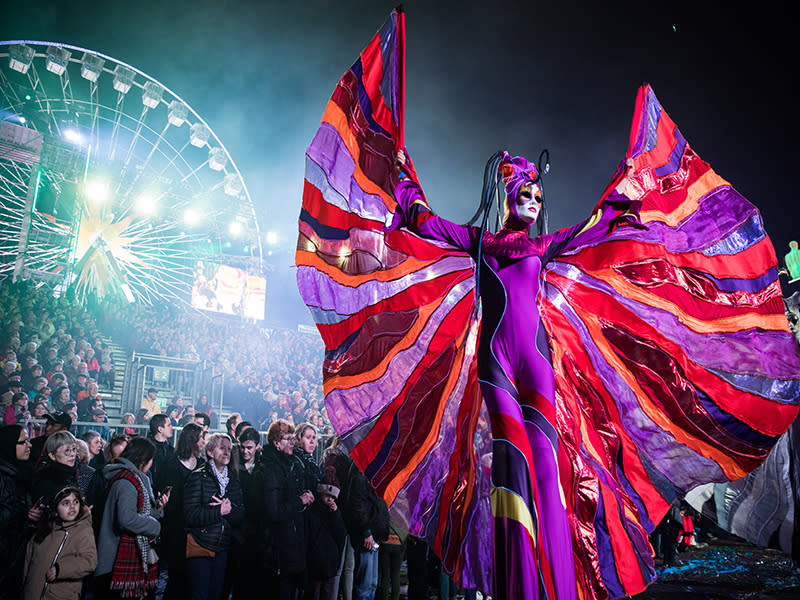 Nice, A Natural Iridescence - Diversity Training and Certification
While there are many aspects of the LGBTQ+ market important to Nice, The Nice Côte d'Azur Metropolitan Convention and Visitors Bureau appreciates the creativity and diversity LGBTQ+ travelers bring to their city. "LGBTQ+ tourists are fun, reliable, they travel all year around, they support business and they are advanced in terms of ideas." From a tourism point of view, "the LGBTQ+ community stays longer and is much more generous in spending."
In addition to press receptions and working with LGBTQ+ national and international bloggers, Nice markets their city as an LGBTQ+ inclusive place through their tourism training initiatives. In 2011, in collaboration with local LGBTQ+ associations, the tourist office developed a compliance and training program called Nice, A Natural Iridescence.
The objective of the training is to "better understand the mechanisms of discrimination, to understand and implement the commitments of the label Nice, A Natural Iridescence, to apply and transmit good practices in terms of reception, to support staff in the establishment of this qualitative approach, and to know how to intervene in the event of discrimination."
Nice has also published a guide for LGBTQ+ customers in both English and French titled, Nice, A Natural Iridescence and created an LGBTQ+ focused section to the tourism website titled Nice, a Gay-Friendly Destination. Each week, the site highlights travel offers for the LGBTQ+ community.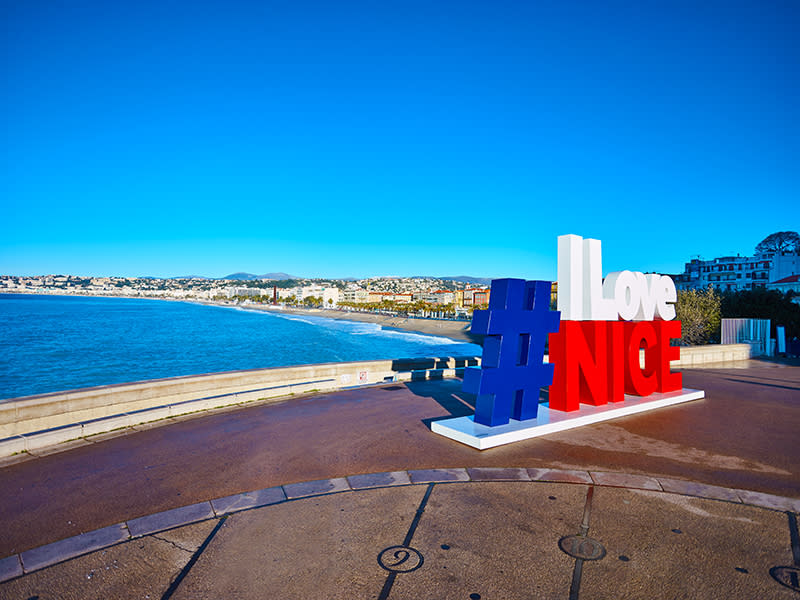 Community Engagement
The Nice Côte d'Azur Metropolitan Convention and Visitors Bureau is a partner to many local LGBTQ+ associations, such as the Côte d'Azur LGBT Centre. The employees at the tourism office are also involved with the LGBTQ+ community within the framework of the Nice Irisée Naturellement label, with their staff trained to "Engage in a proactive approach to welcoming LGBTQ+ clients in their establishment."
Inclusion is part of Nice's DNA. They are the second city in France, after Paris, to celebrate same-sex marriage and have school programs to educate young students on LGBTQ+ topics. "We deeply collaborate with our Côte d'Azur LGBT Centre, which provides services, activities, permanence and support to the LGBTQ community."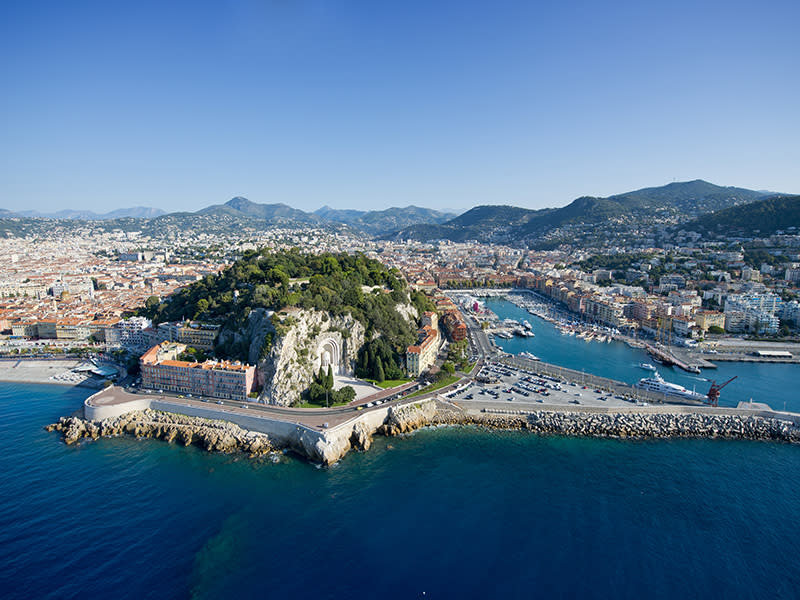 Nice's Gay Culture and Events
Nice is France's gay capital and is known for its tolerance, for its welcome culture and freedom. "Our philosophy is about celebrating diversity. We have many LGBTQ+ parties (LOU Queernaval, La Dolly, So Fetich). Even though our gay area is concentrated around the Bonaparte neighborhood, in which the main restaurants, bars and cafés are located, we are seeing growing business all around the city."
While the city's famous Nice Carnival dates back to medieval times and marks the beginning of Lent, LOU Queernaval started in 2015 and is the first and only LGBTQ+ Carnival in France. However, LOU Queernaval is not systematically organized each year. Nice Carnival has continued to grow, attracting a diverse population of millions to the French Riviera for two weeks of parties, parades, over-the-top outfits, and entertainment.
Nice is also home to the Rencontres In&Out: Gay and Lesbian Film Festival held every year in June and Zefestival: LGBT Cinema Festival held at the end of each September into mid-October. In the summer months Nice hosts the Pink Parade: LGBT Visibilites March in July and the Dolly Party, two summer parties organized by the Côte d'Azur LGBT Centre. As well as the Nice So Fetiche event held in November. 

For more information on visiting Nice, click here.