Visit Washington DC
The nation's capital boasts one of the most demographically diverse and LGBTQ+ Inclusive cities in the world, consistently ranked as one of the Top 3 LGBTQ-populated cities in the United States.
Home to people and preferences from every color of the rainbow, Washington, DC offers a never-ending list of things to see and do, with 17 free Smithsonian museums and galleries, including the National Zoo.
Destination DC serves as the lead organization to successfully manage and market Washington, DC as a premier global convention, tourism and special events destination, with a special emphasis on the arts, cultural and historical communities—a perfect fit for the LGBTQ+ traveler.
In a recent interview with Destination DC President & CEO, Elliott L. Ferguson II, we learned why the metropolitan tourism organization has been committed to supporting the LGBTQ+ community as an IGLTA Global Partner for the past 15 years. 
Why are you proud to be an IGLTA Global Partner?
IGLTA and the market the organization services is extremely important to Washington as a destination. As we look at the Washington community, it's an inclusive community of people from all backgrounds, demographics, and lifestyles. People like to travel to places that are warm and accepting.
From an economic development standpoint, we know that the LGBTQ+ community stays longer and spends more. The international component of IGLTA has really been helpful to us in this area as well. 
What led your organization to become an IGLTA Global Partner?
It was a combination of things. As a tourism organization, we look at the markets we do well with and try to attract. We saw the opportunities within the LGBTQ+ community and embraced the community for a number of reasons. It also helped that John Tanzella was a Destination DC Sales Manager and introduced us to the IGLTA during his tenure. We've been locked into a partnership with the IGLTA ever since.
Which aspects of the LGBTQ+ market are important to you?
We know that the LGBTQ+ community is a high-income community. We look at every market the same way. We look at the diversity of what the markets will do when they come to our community; how they will benefit our members. Everyone benefits from diverse tourism.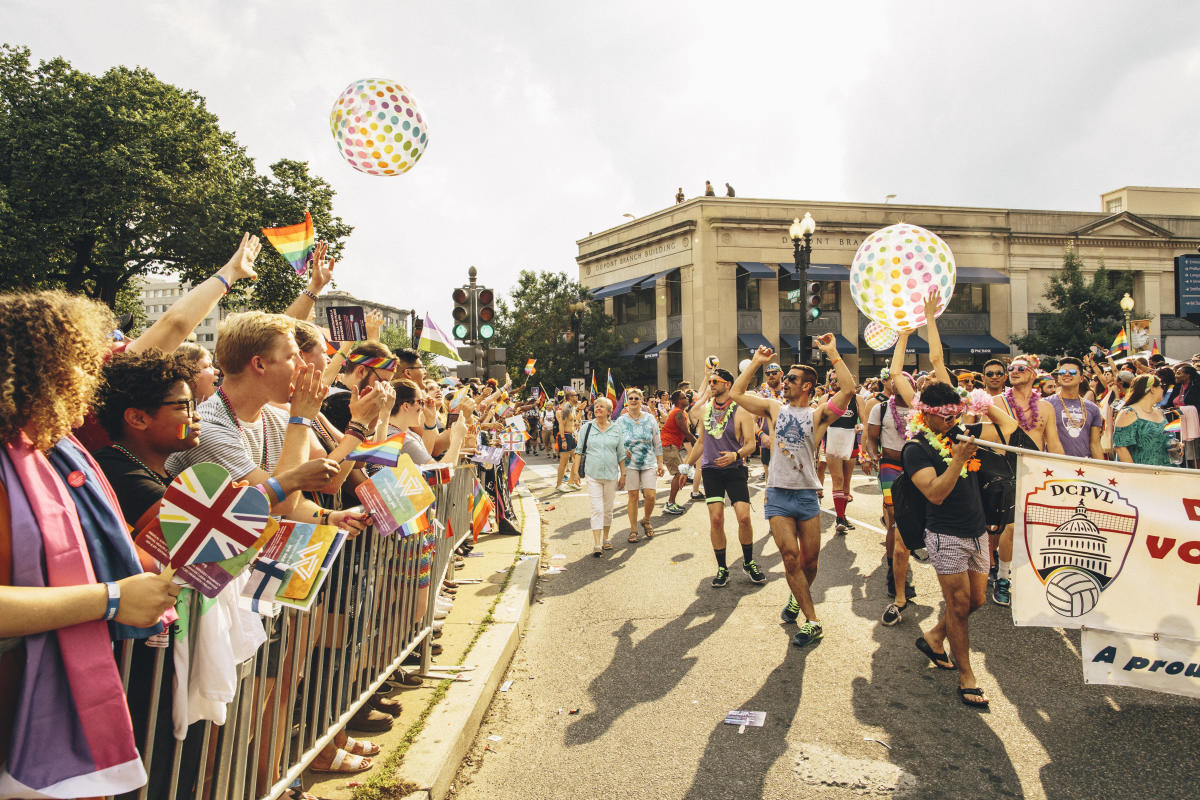 Is your organization currently engaged in other LGBTQ+ marketing efforts, and if so, what are you doing?
While we don't directly market through other LGBTQ+ organizations outside of the IGLTA, we are very inclusive in our approach to marketing DC as an LGBTQ+ tourist destination.
We focus on marketing events in Washington that may be of interest to the LGBTQ+ community, like the current "Rise Up: Stonewall and the LGBTQ Rights Movement" exhibit at the Newseum.
In addition, we inform our members when specific LGBTQ+ inclusive events are happening in DC (Capitol Pride, Black Gay Pride, High Heel Race, etc). We also promote events on behalf of Team DC and work with organizations who host sporting events for the LGBTQ+ community. We continue to support the annual Cherry Fund organization, which actively raises funds to support the HIV/AIDS service and prevention community via charity dance events. 
Has the current administration affected LGBTQ+ travel to DC? How is Destination DC impacted by representing the nation's capital?
The current administration has little to do with how domestic visitation has changed. The LGBTQ+ community has always been welcomed in DC and that continues today. We focus on promoting DC as a destination for the amazing things to see and do.
What does diversity &inclusion look like to your company?
We talk about diversity and inclusion throughout our company all the time. As an African American male with a diverse team, I like to look at diversity in various ways. Our team represents Washington as a destination. We hire people of all colors and varying factors (race, sexual orientation, religion, age, etc.). One of the benefits of being in a diverse environment is that we can take more of an organic approach to diversity in the workplace and can avoid the "checking boxes" strategy.
How does being the capital of the U.S. affect Destination DC's diversity and inclusion marketing initiatives? Specifically, its LGBTQ+ initiatives and goals.
A benefit of being the nation's capital is that we can market the region as a vacation destination with all that we have to offer and as a political destination where citizens can lobby for their rights as Americans. These events have a powerful economic impact on the city. For example, although travel to DC for the last Inauguration was a bit light, the women's march helped overall tourism numbers.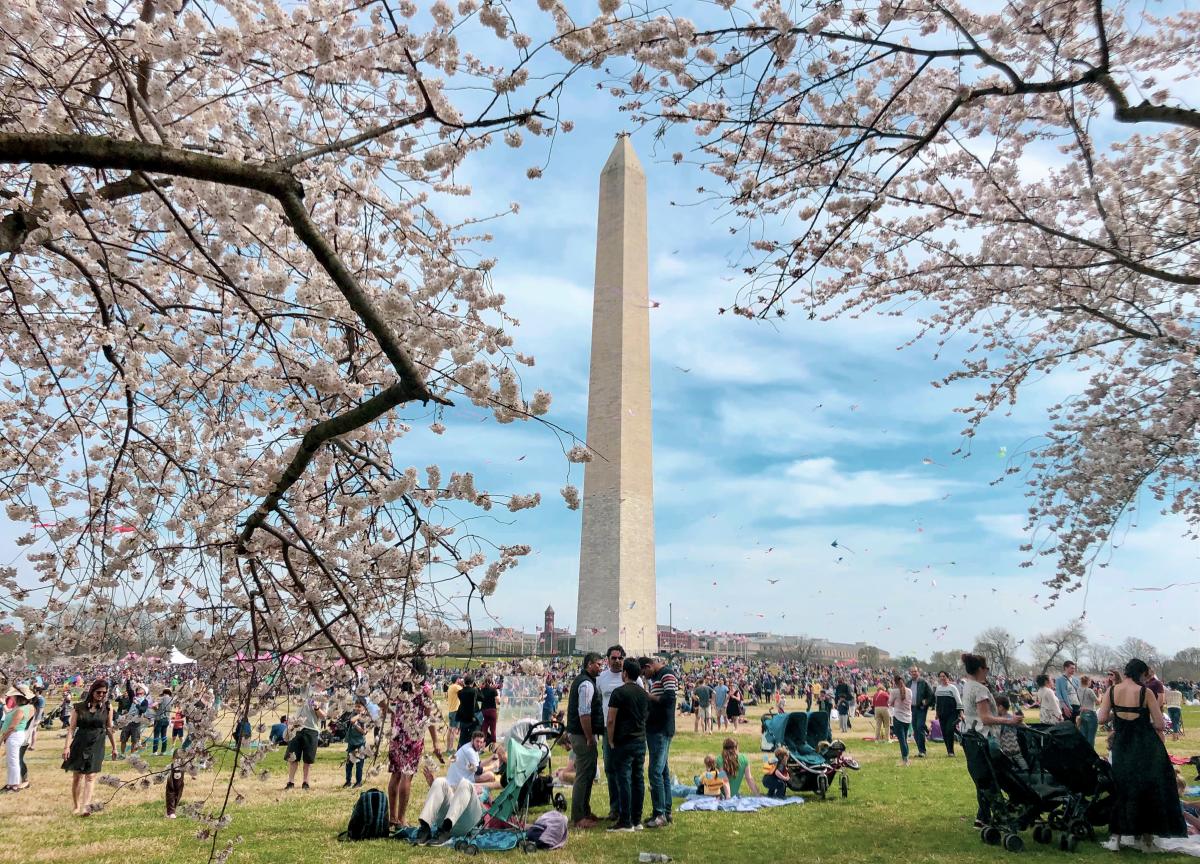 You were recently elected as the new National Chair of the US Travel Association. Congratulations! Tell us about your new role.
As national chair of U.S. Travel, I will guide the board and association's efforts to make clear travel's vital benefits to our economy and our people, champion policies and pursue partnerships to expand domestic travel, and advance policy reforms that drive growth in international travel to the United States.
Travel is a powerful engine for economic and jobs growth, but it also connects people across backgrounds and cultures. I'm eager to work with the board to advocate for policies that will support U.S. Travel's mission and position, and I'm honored to have the opportunity to connect further with this industry and to tell travel's story to elected officials in my home base of Washington, D.C.
Can you tell us more about the relationship between IPW and the IGLTA?
IPW is an internationally-focused event that's put on every year by the U.S. Travel Association to promote tourism to the U.S. As part of IPW, we host a fundraiser with New York and San Francisco to benefit the IGLTA. This is the third year that we've hosted a fundraiser. A goal of this event is to focus on ways to promote DC as an LGBTQ+ inclusive place to visit.
To learn more about Washington DC's travel options for LGBTQ+ travelers, visit Destination DC's LGBTQ tourism page.
About the author
Rachel Covello is an award-winning speaker, writer, diversity marketing consultant, and photographer. She was the Founder of LGBT Equality Alliance, a Pennsylvania nonprofit organization, and is currently the CEO of OUTCOAST, an online LGBTQ travel website marketing the Gulf Coast of Florida as an LGBTQ-inclusive place to VISIT, CELEBRATE, and LIVE. Rachel is also an avid event photographer and has captured photos for LGBT organizations around the world, including the IGLTA. To follow Rachel's adventures, follow her on instagram at @rachelcovello or at @outcoastfl