In just about four months, Atlanta will be home to us all. The 37th IGLTA Convention takes place there 8-11 September, marking our association's first in-person gathering since April 2019 in New York City. And while we're still fighting the COVID-19 pandemic, vaccinations are up, and we're optimistic that the world will be in a better, safer place by convention time.
Better still, we're thrilled at the prospect of convening in the great city of Atlanta. Known as the cradle of the U.S. Civil Rights Movement, the city has been home to some of America's eminent champions of equality, including the Rev. Dr. Martin Luther King Jr.; former Mayor, Representative, and UN Ambassador Andrew Young; Representative John Lewis; and President Jimmy Carter.
Atlanta has long been a progressive bastion, especially in the South, earning eight consecutive perfect scores on the Human Rights Campaign's (HRC) Municipal Equality Index. Our convention comes at an opportune time to underscore the aligned mission of IGLTA, the Atlanta CVB, Marriott International (parent of our host hotel), and the Atlanta Office of Mayor Keisha Lance Bottoms to advocate for diversity, equity, and inclusion.
Together, our efforts center on proactively building alliances that strengthen our community and expand LGBTQ+ tourism globally. And with the help of our Atlanta hosts and partners, September's IGLTA Convention is going to be a mighty event, with an opening reception at the Georgia Aquarium and our signature IGLTA Foundation fund-raising event, Voyage, at the Delta Flight Museum.

One major reason for this year's A-town excitement is timing: Our convention will take place right after Labor Day weekend's Atlanta Black Pride celebration, anchored in Piedmont Park, with events nearby in the city's historic LGBTQ+ enclave Midtown. We're thrilled that this long-running event leads into to our Convention, and we encourage our members to consider arriving early to attend Atlanta Black Pride, and to potentially represent their businesses there with a booth, advertising, or sponsorship. 
And if you do extend your Atlanta visit, please make time to visit the city's Sweet Auburn neighborhood and the Martin Luther King, Jr. National Historical Park, where Dr. King lived and worshipped. Downtown, explore the National Center for Human & Civil Rights, a museum and human-rights organization that shares American history; and stories from the struggle for human rights around the world today. It includes the LGBTQ Institute as an integral part of the Center's programming, research, and education to advance LGBTQ equity in the South and internationally.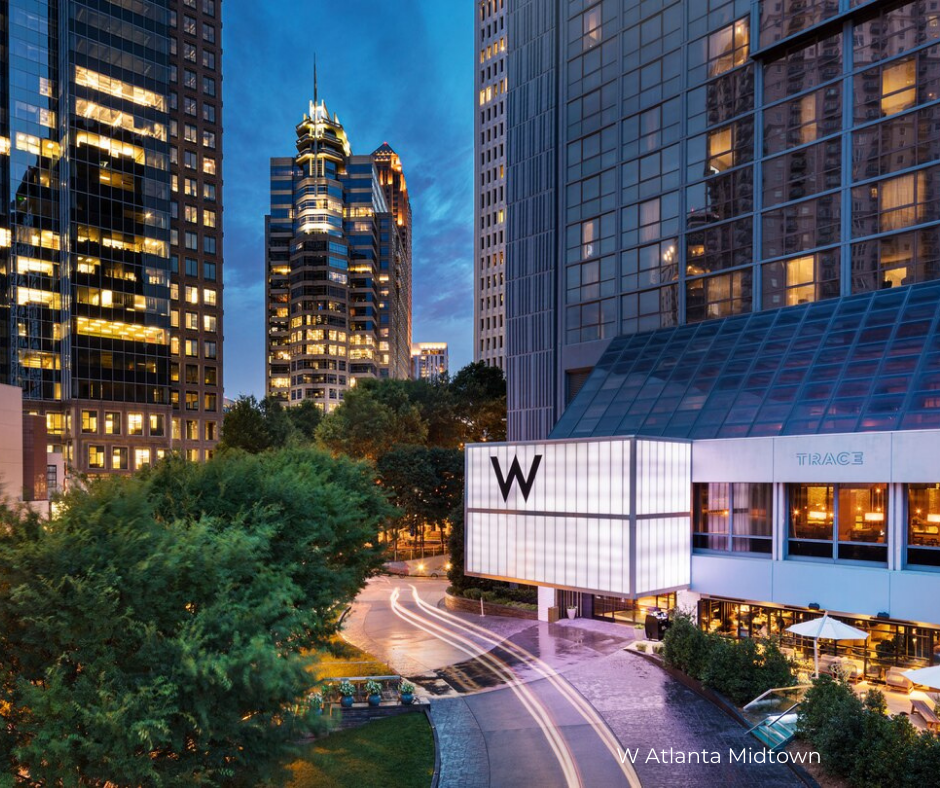 Our Convention's host hotel, the W Atlanta - Midtown, is just a block from Piedmont Park. The W and its parent Marriott International (an IGLTA Platinum Global Partner) have long supported the LGBTQ+ community, so we're excited to enjoy the brand's fun, luxurious style as our Atlanta home base. At our recent Members Connect meeting, hotel representatives assured guests of their safety and cleaning protocols, staff training, and the Marriott Bonvoy app's contact-free technology for hotel stays and in-room services.
Stay tuned for other details rolling out this month about the Convention's events, speakers, attendee tour opportunities, and more. We can't wait to experience the hospitality of Atlanta, and to meet with our IGLTA family after such a very long time apart.
Registration is now open for the IGLTA 2021 Annual Global Convention in Atlanta, 8-11 September. Lock in your early bird rate by 7 May; and apply to be a Convention speaker by 15 May.