For many world travelers, including me, South Africa is a favorite destination. Its major cities—Cape Town, Durban, Johannesburg—are rich in culture and ripe for discovery. Along with the frequent sunny days, there are renowned wine regions and gorgeous beaches. And the nation is home to magnificent parks and game reserves perfect for safari tours and nature-lodge getaways. 

Photo credit: Jamala Madikwe
South Africa also is a leader in the global struggle for equality and LGBTQ+ civil rights, having become the first country in the world to constitutionally prohibit discrimination based on sexual orientation in 1996 and then legalizing same-sex marriage 10 years later. Though challenges still remain, the country is proudly serving LGBTQ+ adventurers whether they are seasoned or first-time visitors to Africa.
For local travel, tourism and hospitality businesses, there are ample opportunities for growing the inbound LGBTQ+ market. And IGLTA is helping to cultivate those opportunities in several ways. Thanks to strong relationships with South African Tourism and Cape Town Tourism, in 2016 IGLTA held its annual convention in Cape Town—marking the first LGBTQ+ business conference on the African continent. 

Last fall, IGLTA built on that convention's success by appointing Cape Town's Martina Barth (pictured) as our full-time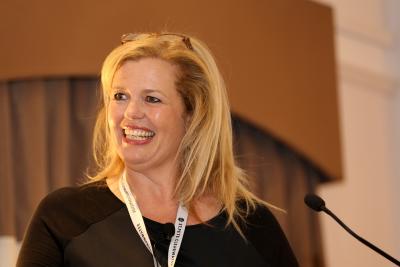 Membership Coordinator–South Africa. Barth is applying her extensive hospitality-industry experience to enhance IGLTA's member-outreach efforts in South Africa. She also collaborates with Rhino Africa's David Ryan, IGLTA's longstanding volunteer ambassador for South Africa.
In August and September, Barth will host two-hour tourism networking events in each of the three major South African cities, allowing her to connect with existing members and engage potential new members: Durban, 28 August; Johannesburg, 4 September; and Cape Town, 11 September. (Email Martina.Barth@iglta.org for an invitation and full details.) We're committed to keeping the dialogue about LGBTQ+ tourism flowing throughout the country.
In late November, I will travel to South Africa to meet with members, host a Cape Town tourism industry networking event (28 November) and explore how IGLTA can better serve and develop the LGBTQ+ tourism industry there. My visit is a precursor to World Travel Market Africa, in Cape Town April 6-8, 2020. IGLTA is a proud partner of WTM Africa, and we know from past markets that LGBTQ+ travel-trade interest is growing. In 2020, we'll contribute even more great content for WTM attendees to better serve diverse travelers.
Though South Africa still has a way to go before it achieves widespread LGBTQ+ social acceptance on par with its groundbreaking laws, with each LGBTQ+ traveler, equality gets closer. It also helps inspire change in other countries, as seen in Botswana's recent ruling to decriminalize homosexuality. Botswana now counts among 21 African nations where it's no longer a crime to be an out gay or lesbian citizen—a trend we expect and hope will continue. That's why we're committed to continue promoting LGBTQ+ tourism development in South Africa and beyond! Whether you are selling South Africa or a business interested in increasing inbound travel to the country, we want to collaborate with you.