By John Tanzella, IGLTA President/CEO, iglta@iglta.org
As Pride Month reaches its pinnacle with the commemoration of Global Pride this weekend, it's indeed a cause for celebration over the progress the LGBTQ+ community has made toward equality and visibility. From Costa Rica becoming the 29th country to legalize same-sex marriage (a first in Central America) to the U.S. Supreme Court decision that protects LGBTQ+ people against employment discrimination, there have been some big victories recently. But it's also time to ponder how much work we still have to do to move the needle toward a fully inclusive world and to remember our history, to ensure that the gains we make don't erase the lives of those who did the work long before us.
The important discussions about racism that have arisen with the Black Lives Matters movement have forced us to take a hard look at ourselves—from our marketing materials and content to our programming and outreach—and pinpoint ways to make improvements in each platform. We stand in solidarity with the black community. We understand protesting inequality. If it weren't for those that stood up for our rights 51 years ago, we might not be celebrating Pride Month today. In order to honor our history, we need to elevate the voices of all minority communities, not just our queer one.
When IGLTA was founded in 1983, it was an underground network, a way for LGBTQ+ travel advisors to provide their clients with safe holidays—at first in the United States, and over time, around the world. Once LGBTQ+ issues landed on the radar of popular culture, we were seen as a one-size-fits-all gay marketing target for travel and beyond: but "gay" translated to gay (white) men with the potential to couple their incomes of privilege into an affluent household free of children.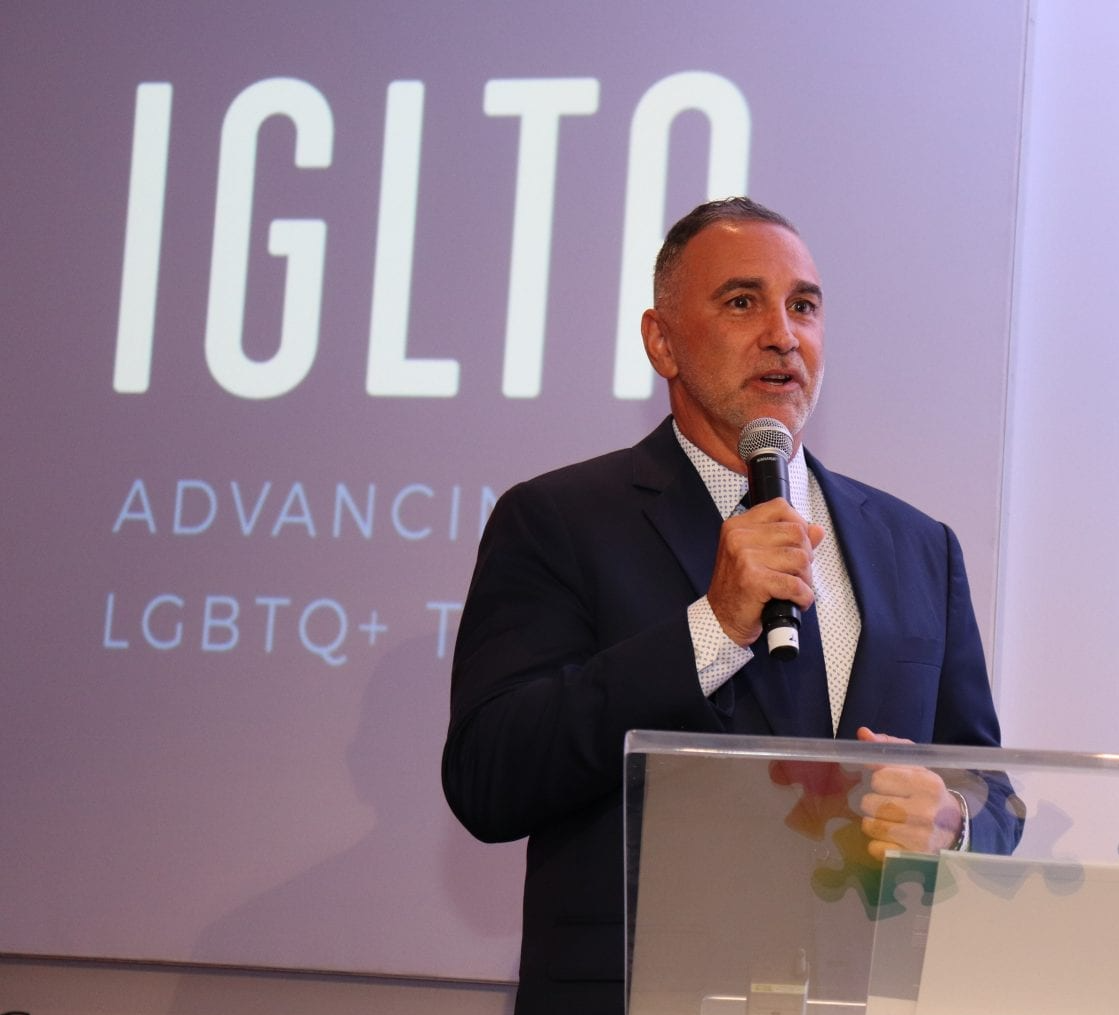 IGLTA President/CEO John Tanzella
Now, our members are in 80+ countries and are a blend of LGBTQ+ owned businesses and supportive allies. We've made great strides in forming alliances with global tourism organizations, and promoting the importance of recognizing all segments of our LGBTQ+ family as we provide education to the industry. We've changed our bylaws so that the board of directors are appointed rather than elected by the membership, which with each cycle increases the diversity of IGLTA board members.
This surreal pandemic has provided an opportunity for wider reflection on what we want the future to look like for marginalized people. I am committed to being anti-racist and to showcasing diversity in our LGBTQ+ travel networks, and I implore all members of our LGBTQ+ tourism community to do the same. We may not be able to celebrate Pride in person this year, but we're not going back in the closet. Now, more than ever, we must continue the push for global equality and to make our voices heard.
Image: NYC Pride