John Tanzella, IGLTA President/CEO, iglta@iglta.org
Italy is magical in the spring—the flowers, the gelato, the seasonal artichokes and asparagus. But these are just a few highlights of what's in store for attendees of IGLTA's upcoming convention in Milan.
The 37th annual conference will arrive in Italy's fashion capital 6-9 May 2020. It is IGLTA's first convention in Europe since Madrid in 2014 and our first ever in Italy. We are proud to showcase magnificent Milan while supporting the city's strides in LGBTQ+ community building.
Convention registration opens this month, which means it will be the prime time to catch early registration discounts for the full convention and our Buyer/Supplier Marketplace. (Standard rates begin 1 January.)
For the Milan 2020 Annual Global Convention, we are proud to collaborate with the Italian National Tourist Board (ENIT, or Ente Nazionale Informazione Turistica in Italian) and several Italian LGBTQ+ associations and regional administrations. We also are honored have the full support of Milan Mayor Giuseppe Sala (pictured above with IGLTA President/CEO John Tanzella), who worked with our IGLTA Italian Ambassador Alessio Virgili in the competitive bidding process that secured Milan as our 2020 host city.
In 2017, ENIT signed on with IGLTA as a Global Partner, joining the elite group of companies and destinations committed to year-round support for the association and LGBTQ+ travel. That alignment says a lot about Italy, where the community is more visible and active than ever before. It reaffirms ENIT's effort to better serve LGBTQ+ travelers, and helps to reframe Italy as an attractive, LGBTQ+ friendly destination.
Holding the convention in Milan also reminds travelers that Italy's conservative reputation has evolved. The country recognizes progressive values, having instituted a same-sex civil-union law in 2016. And as Virgili, who is CEO of Associazione Italiana Turismo Gay & Lesbian, is quick to remind us, Italy is one of the countries with the most IGLTA members in Europe.
Milan is especially proud of its vibrant, cosmopolitan LGBTQ+ community, with its weeklong Pride celebration every June that enjoys year-round support from many local businesses. In the tourism sector especially, companies are eager to share their warm Italian hospitality with LGBTQ+ travelers. In fact, at a recent Milan networking event at Terrazza Martini, we had a full house of 130 tourism professionals in attendance, all excited to learn more about IGLTA and the conference.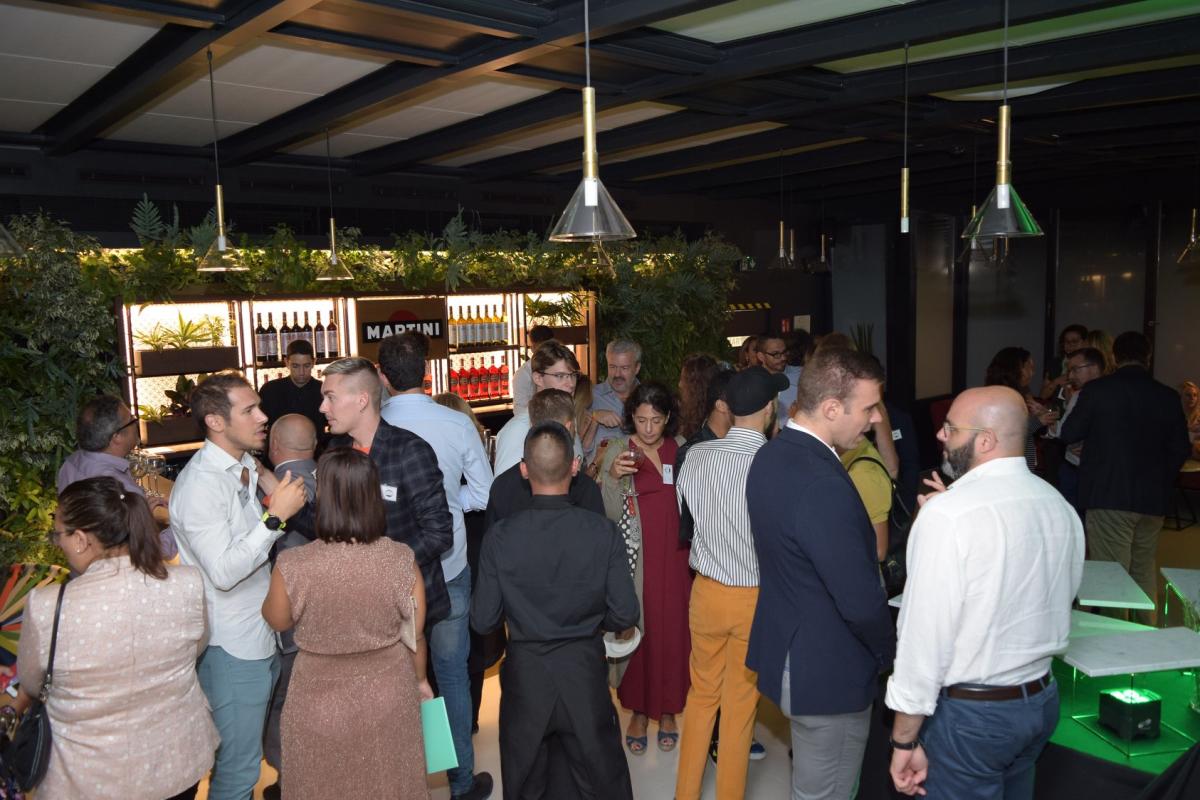 IGLTA networking event in Milan, Italy
Our convention will be a sparkling opportunity to provide education and networking for Italian hoteliers, tour operators, event planners, media and other entrepreneurs who are keen to explore growth potential in the LGBTQ+ tourism sector and connect them with our global community of buyers, suppliers and media. In beautiful Italy, prospects to tempt travelers are limitless.
When we first announced Milan as our 2020 convention host city, Mayor Sala underscored the city's commitment to civil rights. And he made one very special point: By welcoming diverse travelers, his city, region, and country will "be able to contribute even more strength and determination to the growth and cultural change of our society."
It's a beautiful sentiment and one that IGLTA firmly believes in. Travel is a way to broaden minds, strengthen communities, and warm hearts. We look forward to exploring those possibilities with you in Milan next spring.