By John Tanzella, IGLTA President/CEO, iglta@iglta.org
Over our 37-year history, IGLTA's efforts to develop close ties with our industry colleagues and the LGBTQ+ travel community has only deepened. Our network gets its energy and inspiration through global connections.
Now, we find ourselves navigating uncharted territory as the coronavirus pandemic attacks the heart of our industry and halts the in-person meetings and events that we've cherished.
We all know that we must focus on safety right now and put our communities first. But while travel is on hold, the IGLTA team does not want to lose its valuable connections to our members and the tourism industry as a whole. You are the reason this association is here, and we want to keep hearing from you—and also to see you!
On 27 March, we launched the IGLTA Members Connect series. Each Thursday for the foreseeable future, we're hosting a series of informal online conversations on Google Meet as a way for the IGLTA team to connect with members, share stories and resources, and offer support.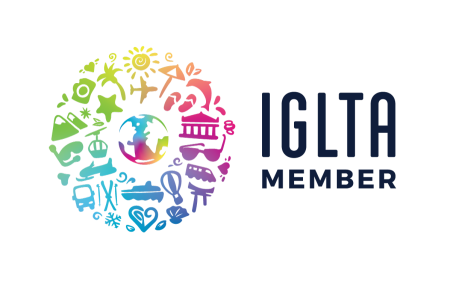 Each one-hour video chat touches a different IGLTA membership segment or region. To date, we've launched sessions for Latin America and Spain in Spanish and Brazil and Portugal in Portuguese. We've had talks with tour operators, travel advisors, media/influencers, and our global partners. We created a Women in Business group, a spinoff from the popular session at the IGLTA Annual Global Convention, to engage the women of IGLTA. And I had the privilege of hosting a meeting with some of the CEOs leading the charge to keep the tourism industry afloat.
This week, we're adding conversations with global accommodations, CVBs/DMOs, and South African members, as well as hosting two Women in Business sessions to accommodate more time zones. The frequency we offer each group is determined from participant feedback, but you can visit the landing page here to see which meetings are coming up next. The sessions are open to active IGLTA members and you're welcome to attend multiple talks. Over time, we'll add in guest speakers to provide education and motivation for these challenging times.
Some recurring themes have quickly emerged from these calls:
Travel may have stopped, but it's still important to keep your company on the radar. Share mindful messaging and images that inspire dreams of future journeys.
Maintain contact with your clients. Now is not the time for hard sales pitches, but it's important to keep in touch.
Create online events, tours and experiences, but keep in mind that the marketplace is already getting crowded, so think outside the virtual box with your content.
Support your local communities whenever possible.
Response has been so positive to IGLTA Members Connect that we plan to continue them, albeit less frequently, once the business of travel resumes. It's been an amazing reminder of how important it is to slow down and take the time to listen, share and connect.
We hope to see you online soon!