The glitter is finally out of my hair, but I can't stop reminiscing about the fabulous experiences that I had during my journey to WorldPride this year. As the official airline partner for WorldPride, Qantas pulled out all the stops for their Rainbow Roo Flight from Los Angeles to Sydney. I was thrilled to be part of this colorful event and experience the festivities firsthand. 
The excitement began before takeoff with a preflight reception in the Qantas lounge, where Australian entertainers dazzled us as we mingled. It was great to catch up with the other IGLTA members who were invited to join in on the festivities.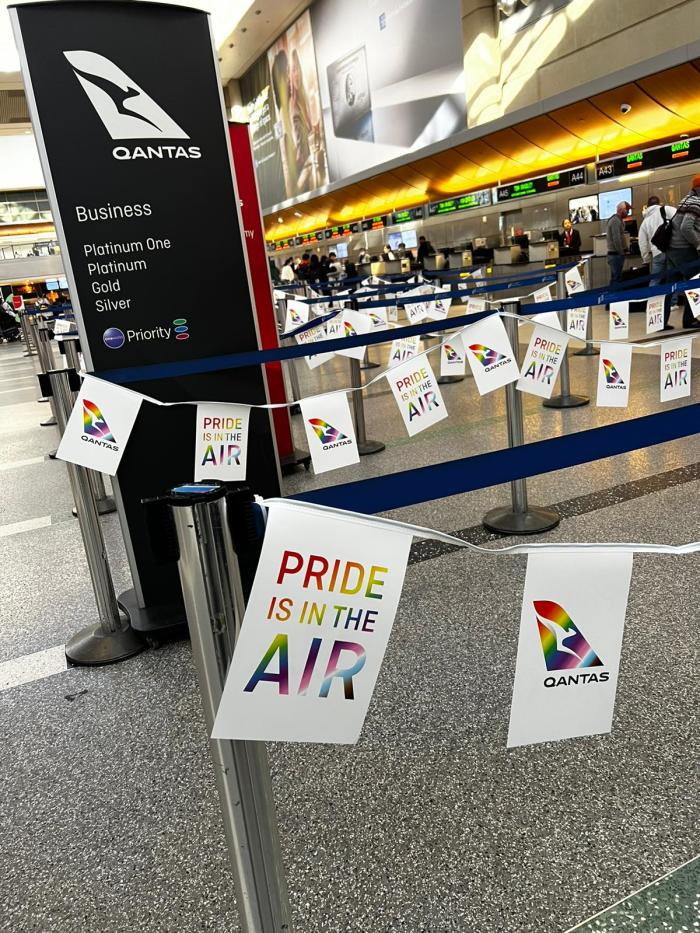 As we boarded the plane, we were greeted by a crew decked out in all things rainbow, including their uniforms (below). The cabin was also decked out, and the entertainment was top-notch, with drag queen bingo a crowd favorite. The decadent snacks were perfect for the occasion and everyone received "Rainbow Roo" pjs to wear on board.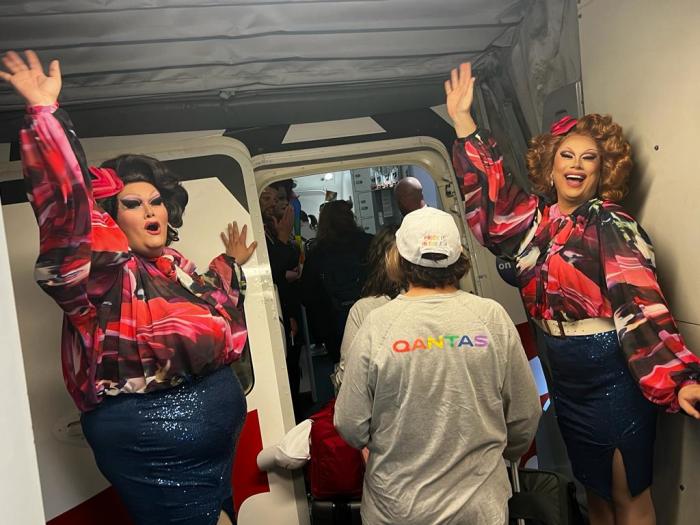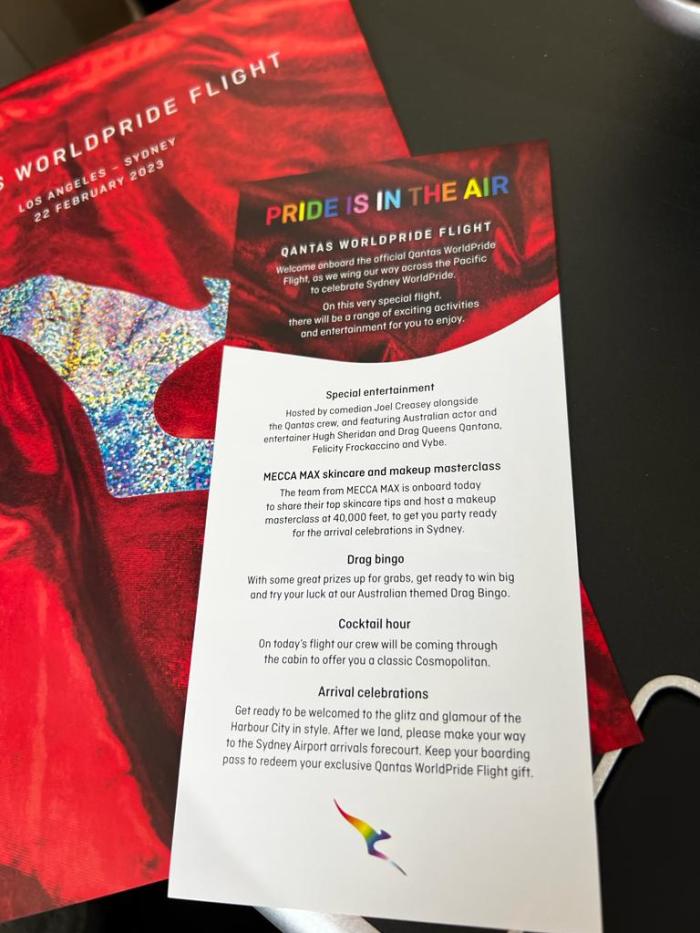 One of the highlights of the flight was the amazing crew. Captain Georgina Sutton (she/her) led the charge, and all of the crew were members of the Qantas Illuminate network of LGBTQ+ staff and allies. Their pride and joy in being part of the celebration was evident, and it added to the festive atmosphere on board.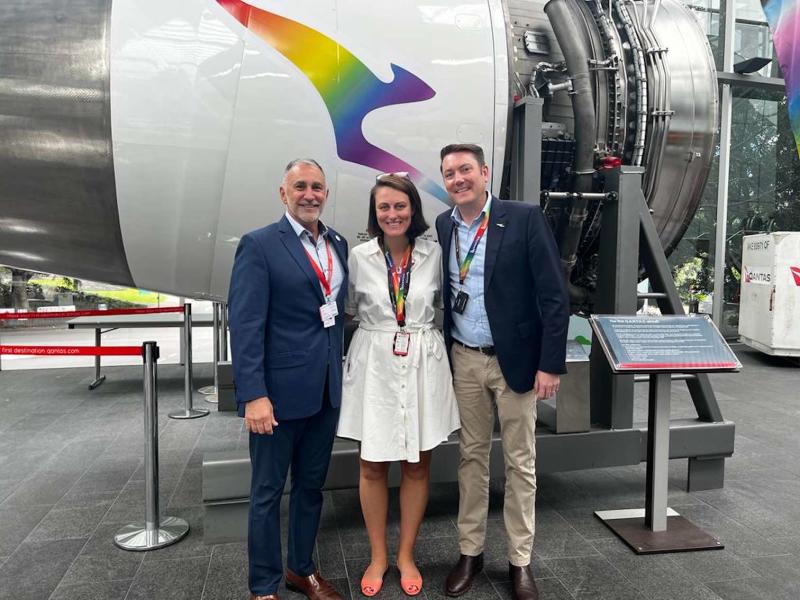 As we landed in Sydney, the energy from the plane was electric. It was an incredible experience to be part of such a joyous, and inclusive celebration on our journey to WorldPride. I was delighted to be invited to meet with Qantas' Diversity, Equity, and Inclusion leadership team at their headquarters in Sydney (above) where we discussed our shared efforts. We had a productive conversation and exchanged ideas on how we can work together to create a more inclusive and welcoming space for travelers. It was inspiring to see their commitment to DEI. IGLTA is proud to support Qantas as they continue to champion diversity and inclusion both in the air and on the ground and throughout the IGLTA network as a Global Partner. While Down Under, I also had the chance to catch up with IGLTA Global Partner American Express and Booking.com, who both share our commitment to promoting safe and inclusive travel for all. 
It was great to be in beautiful Sydney surrounded by so much love within a community that celebrates pride in all its wonderful forms—and an abundance of glitter.