The new year is bringing new opportunities in our travel industry, and in particular for our LGBTQ+ community.
As you may have read in IGLTA newsletters and blogs, the past year has brought positive reports about LGBTQ+ tourism worldwide. We've seen more destinations actively welcome diverse travelers. We've enjoyed expanded Pride and other niche community events (including New York City's incredible 2019 WorldPride). And we're finding greater awareness and inclusivity within LGBTQ+ tourism.
At our 2020 Global Convention in Milan, 6-9 May, we'll accentuate the positive in even more ways—starting with our enhanced Buyer/Supplier Marketplace on 6 May.
The marketplace is integral to our annual convention, serving as a forum for buyers (travel agencies, outbound tour operators, and meeting planners) to connect with like-minded suppliers (which span many fields, from airlines and cruise lines; to CVBs, attractions, and hotels/resorts). The 2019 Buyer/Supplier Marketplace generated 1,101 appointments, with buyers who sell US$91.7 million in LGBTQ+ travel annually. In 2020, we expect even greater turnout, interest, and opportunities for IGLTA members and other convention participants.
This year, IGLTA is teaming up with UK-based Jacobs Media Group, Europe's largest B2B travel and hospitality media firm and the parent company of Travel Weekly. With Jacobs's collaboration, our marketplace will welcome an expanded database of qualified buyers selling LGBTQ+ tourism (especially European buyers), many of whom will be attending for the first time.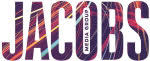 Already we've seen a boom in buyer participation for the 75 available slots. The roster of confirmed buyers spans 20 countries, representing South Africa, Brazil, Venezuela, Ukraine, Greece, Bulgaria, Lebanon, Israel, the United States and many more nations.
In addition to increased geographic diversity, high-quality buyers will connect with suppliers via an improved appointment-matching system, taking into consideration the business goals of each participant. There will be networking opportunities for buyers to mingle with suppliers and cultivate professional relationships during breaks in appointments.
We'll also have a new program this year. Past convention marketplaces had buyers at stands while suppliers moved around. But this 6 May, suppliers will have their own tables, while buyers move around. This arrangement lets suppliers better showcase their products, and maximize their presence for our largest buyer/supplier group to date.
So don't delay, and consider registering today. Early bird convention pricing ends 15 January!