It would be impossible to count the times I dreamt of Puerto Rico before I had the chance to visit. I had imagined over and over what it would be like to stroll the streets of San Juan and get to know its barrios and the districts that I had heard sung about all my life in my favorite salsa and reggaeton hits–two genres of music that strongly tie my home country of Colombia to this Caribbean archipelago. From Santurce to Bayamón and from Guaynabo to Carolina, the capital of the "Boricuas" came to life in my head thanks to the verses of the great artists of the island.
Being in Borikén (indigenous name of Puerto Rico) for the first time, reminded me of when my former boss, the VP of Tourism of ProColombia, Julián Guerrero, advertised one of the most creative tourism campaigns I have seen to this day, "Colombia, Land of 'Sabrosura.'" A campaign based exclusively on music and its capacity to inspire travelers through the rhythms of different Colombian musical genres. Unintentionally, Puerto Rico has been doing this since the times of Ismael Rivera, Hector Lavoe, La India, Ivy Queen, Daddy Yankee and Tego Calderón and with more contemporary artists like Villano Antillano and of course the greatest ambassador that 'La Isla del Encanto' has ever had, Bad Bunny. Artists proud of their roots and their culture who write love letters to their country. Lyrics that call out, never forget who you are and where you come from… or as Puerto Ricans say 'Yo soy Boricua, pa' que tu lo sepa!' (I am Boricua, so that you know!).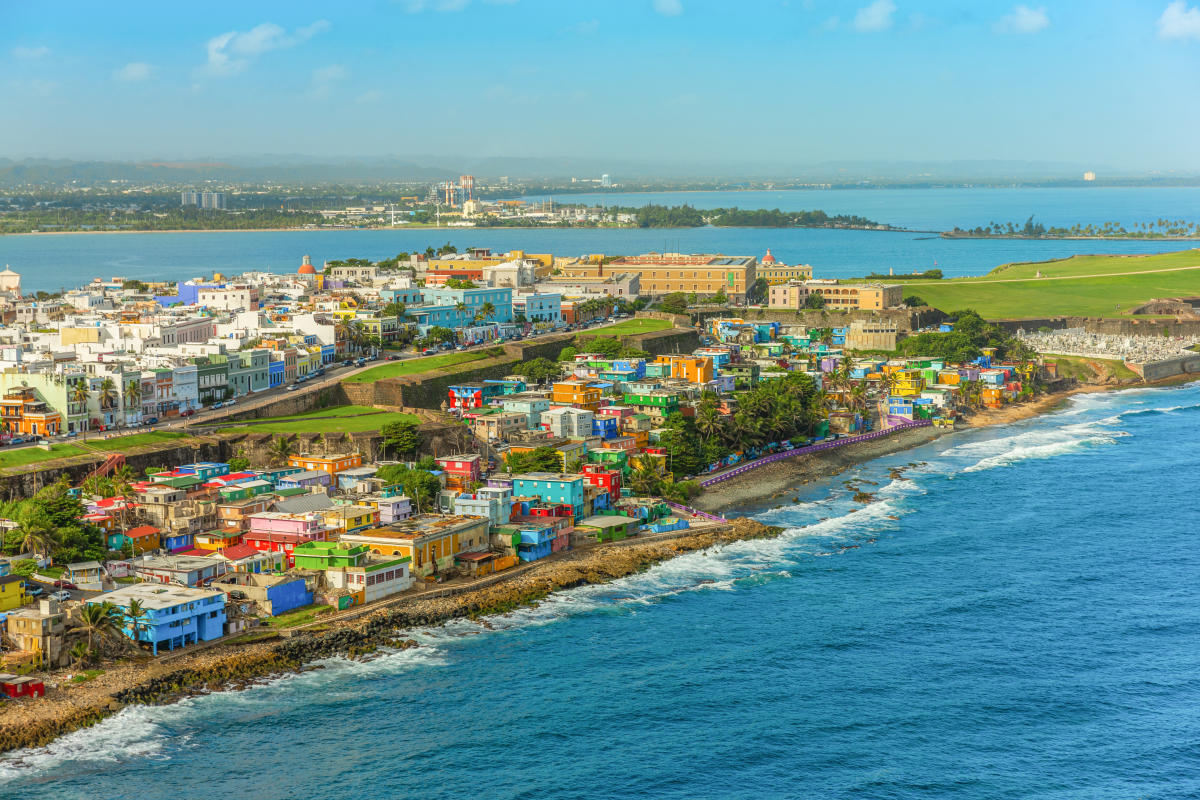 It is by no coincidence that these artists dedicate verses to their homeland and that songs such as "Preciosa" (one of the unofficial anthems of Puerto Rico) are laden with adoration for the Caribbean country. Puerto Rico is everything they say it is and more. An island of only 9,104 km² (5,656 miles²), with diverse flavors, colors, people and landscapes that other countries with vast territories could only dream of. White sandy beaches with crystal-clear waters in dozens of hues of blue and turquoise; mountains and waterfalls that recall imagery of the Garden of Eden. From San Juan, a city that doesn't stop dancing, to the villages caught in time and where hours turn into days. The lifestyle resists the hustle and bustle that is synonymous with the stressful day-to-day of any modern metropolis, where rushing is almost a moral obligation.
Puerto Rico, the land of '¡ay bendito!' (Oh dear!), 'el jangueo' (hanging out, partying), 'la chulería' (something or someone beautiful or fun), 'la tiraera' (a double-sided jest) and 'el algarete' (to be lost, have no plan), of a Spanish as rich as its past and present and of a Spanglish that for someone like me who grew up bilingual, feels pleasantly reaffirming. It is the land of the Bomba, the Plena, the Jíbara, Salsa, Reggaetón and so many other rhythms that have given endless joy to Latin America and the world. Puerto Rico is also the land of exotic fruits and mouth-watering dishes like the 'guíneo', 'yautía', 'parcha', 'alcapurrias', 'bacalaítos' and 'mofongo'; of 'arroz con gandules', 'asopao', 'flan de queso' and so many more delicacies that I don't dare list here for the sake of my appetite.
The rich heritage and culture are part of a melting pot that only makes sense when you can recognise the Taino, African, and Spanish influences that have converged in Puerto Rico. A legacy that resonates with other countries of Latin America that were formed under racist oppressive systems that saw interracial breeding (mestizaje) as a way to "civilize" the indigenous and African populations. These countries today are a rainbow of pride, resistance and hope against the racism and colourism perpetrated by 500 years of colonization and neo-colonization, but as they say on the island, "y tu abuela, ¿dónde está?" (and where is your grandmother?) alluding to the fact that in Puerto Rico most people are of mestizo descent.
Despite all its cultural and natural wealth—or perhaps because of it—Puerto Rico is experiencing massive gentrification. Many of the tourists and visitors do not want to leave (unsurprisingly!), threatening the way of life of the "Boricuas." Displacement caused by rising costs of goods and services have contributed to the emigration en masse of locals to mainland US; which has doubled in the last few years because of gentrification and several other factors including natural disasters.
So to everyone out there who dreams of Puerto Rico and to the members of IGLTA that plan on attending our annual event, which will take place this year in San Juan, I want to remind you that 'La Isla del Encanto' must be experienced and enjoyed, but also taken care of. Be aware of how you can support locals when visiting and how you can leave the destination better off than you found it, lightening your footprint as a traveler. It is our responsibility to understand that in this Caribbean paradise, resources are not infinite and that even though all are welcome to visit, not all are welcome to stay.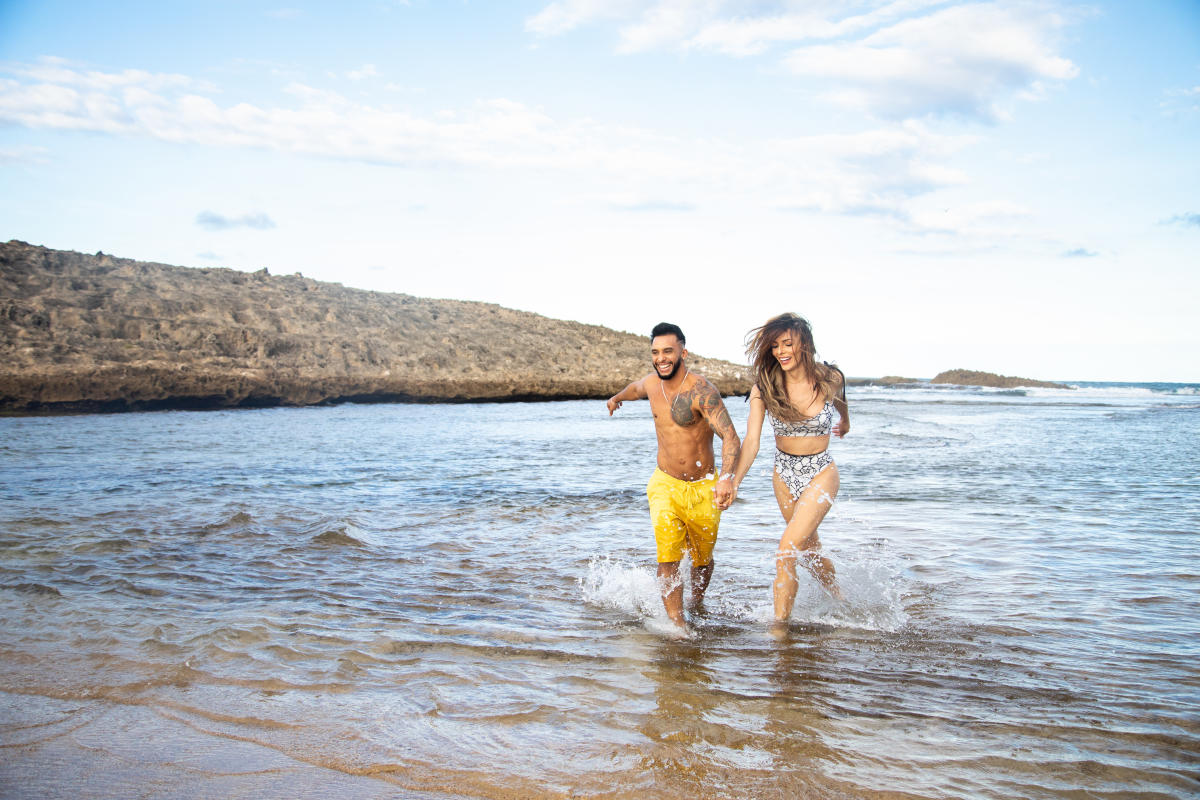 As to me and my newfound love of Puerto Rico, I have only words of gratitude. Thank you for showing me so much about being Latine and taking me back to my roots. Thank you for reminding me that living in between various realities, often conflicting ones, is part of the enriching human experience that makes us unique. Thank you for loving me as I am, with my queerness and my colors and above all thank you for giving me an extended family for whom I would give it all.
Thank you Borikén, yesterday I dreamt of you, but today I love you.
If you would like to experience San Juan and the entire island Puerto Rico first-hand with hundreds of like-minded travelers, I invite you to attend the 40th Anniversary Global Convention of IGLTA at the Puerto Rico Convention Center, this year from 4-7 October. 
You can guarantee your spot here.
 1. Going Further: How to Make LGBTQ+ Travel Transformational for Travelers, Communities and the Planet
Photos courtesy of Discover Puerto Rico