This session took place on 22 July 2021. Click here to watch the recording.
IGLTA recently released the results of our 2021 LGBTQ+ travel survey with responses from 6,000 LGBTQ+ travelers around the world. The results indicated that the LGBTQ+ community is incredibly resilient and will be among the first to start traveling again.
But now that the world in starting to ease back into international travel, how should businesses and destinations reach out to this community? As Pride season comes to an end, some may struggle to understand how to best connect with LGBTQ+ travelers throughout the rest of the year.
This panel discussion features leading LGBTQ+ marketing professionals with a wide range of backgrounds and experiences and will explore different strategies, techniques and viewpoints from experts who regularly promote LGBTQ+ tourism 365 days a year. 
View the list of panelists that will join this engaging discussion.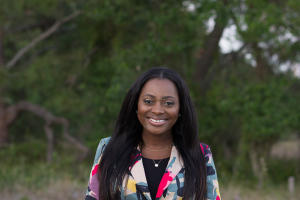 Janéy Tate 
Sponsorship Coordinator, Queendom Atlanta & Sweet Heat Miami
Janéy Tate is a highly motivated self-driven entrepreneur. Janéy's career in media began ten years ago as an intern for the Miami Herald and CBS 4 News Miami. Her knowledge of the Miami market's political, business and social scenes comes from her years as a news reporter for the Miami Times, Miami Herald, MIA & Legacy Magazines and Bradenton Herald. Her career in media sales began in 2016 when she was an account executive for iHeartMedia Miami. In 2019, she joined forces with Sweet Heat Miami and Queendom founder, DJ Dimples to head her sponsorship efforts for her highly popular events. Janéy, a Miami Gardens native, is a graduate of Florida International University's School of Mass Communications and Journalism. She's an active member of the National Association for Black Journalists South Florida chapter and Empire University business group. She was also crowned Miss Miami Gardens 2011 and was a top 15 finalist for the 2011 Miss Florida Pageant.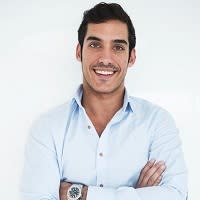 Oriol Pamies
Founder/CEO, Queer Destinations
Oriol Pamies, a board member of IGLTA, is a Spanish entrepreneur, LGBTQ+ activist and LGBTQ+
tourism expert. In 2014, he attended his first IGLTA annual global convention in Madrid just as
he was beginning his online startup Moovz, an LGBTQ+ social network. IGLTA connections were
an integral part of the company's success and Moovz grew to more than 3 million LGBTQ+
users. In 2019, Pamies later founded Queer Destinations, a full-stack global and multilingual
consulting, creative and travel agency. They work as a distributed company from multiple
locations around the globe and serving a wide array of clients. Born into the 2.0.era, they
specialize in two of the things he loves the most: LGBTQ+ marketing and the tourism industry.
Queer Destinations develops innovative marketing strategies for tourism destinations and
businesses around the world, particularly in Latin America, North America and Europe.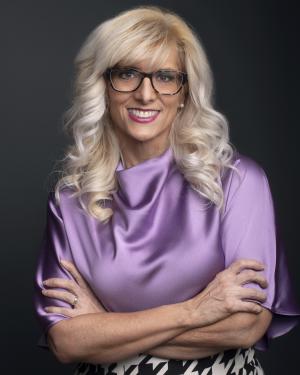 Diane Anderson-Minshall
CEO & Editorial Director, Pride Media
Photo credit: Luke Fontana.
Diane Anderson-Minshall is the globe-trotting CEO and editorial director of Pride Media Inc.,
the largest publisher of LGBTQ-focused content in the United States, and the first woman to
ever hold the position at the company. Anderson-Minshall also serves as editorial director of all
five brands: Out, The Advocate, Plus, Pride, and OutTraveler, overseeing 35 staffers who each
work across the brands. A queer, Indigenous journalist, editor, author, and activist, who has
received numerous awards for her work, Diane was named to the Folio: Top Women in Media
list for her long leadership role in LGBTQ media in 2019 an in 2018, she was named by LGBTQ
Journalist of the Year by NLGJA. She's had chief editorial roles at The Advocate, Curve, Plus,
Girlfriends, Passport, QSF, On Our Backs, and more.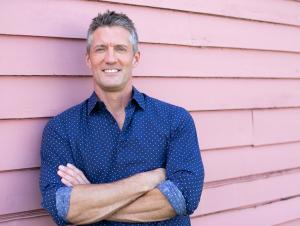 Dustin Woehrmann
CEO/Creative Director, Communify
Originally from Utah, Dustin has a unique background in design, experimental animation, and
illustration, which shapes his unique style and approach. After finishing grad school at CalArts
with a Student Academy Nomination for his thesis animation film, he became an animator on
the South Park Movie. He started his own Los Angeles-based company shortly after which
designed and produced scores of websites, videos, and brand campaigns for clients ranging
from Showtime and Paramount Studios to nonprofits and LGBTQ advocate groups. Since
relocating to New Orleans, Communify has led NOLA tourism efforts to bring more LGBTQ
travelers to New Orleans. Recent acknowledgements include American Advertising Federation's
District Best of Show Broadcast for their video series "One Time in New Orleans With Varla Jean
Merman", and Louisiana Travel Association's Tourism Campaign of the Year for their World
Pride activations. Dustin was also featured in New Orleans Magazine's first ever Pride Leaders
issue this June. Communify works with other destinations and travel-related companies helping
tell authentic LGBTQ stories, and thus positively affecting the community.